Arson in Florida is a dangerous offense that is treated seriously. A person can be charged with arson in the first degree for deliberately starting a fire in a location or dwelling where people are present. To charge a person with first-degree arson, a prosecutor must prove that the accused was aware that people were present at the dwelling or structure when the act was committed.
If you are facing arson charges in Orlando, you need to contact a reputable criminal defense law firm immediately. If convicted, the penalties you encounter will be life-changing. At The Law Place, we have a team of criminal defense attorneys with over 75 years of combined experience. We have the knowledge and experience you need to fight your charges.
To organize a free consultation with one of our attorneys, call us now at (941)-444-4444.
Arson Under Florida Law
The criminal offense of arson is outlined under Florida Statute 806.01. The law states that arson is committed when a person unlawfully or intentionally damages a dwelling or structure by setting fire to it or causing an explosion. It is also possible for a person to be charged with arson if they cause damage to property or other people while committing a felony.
This statute outlines exactly what is meant by a "structure". According to the Florida statute, a structure refers to any enclosed area with a roof over it. For example, people who start fires in an aircraft, tent, water vessel, vehicle, building, etc. can be convicted of arson.
First Degree Arson Penalties
People who are arrested for arson and face first-degree felony charges will likely be granted a very high bail or held in custody without a bond. This is a serious offense that is treated severely by law enforcement from the get-go.
If convicted of arson in the first degree, you could be made to serve up to 30 years in prison and a fine of up to $10,000. Although, if your case involved property damage or injuries to another person, the penalties you can encounter will be far more severe. In catastrophic cases, it is not uncommon for Orlando offenders to be sentenced to life imprisonment.
The consequences of committing arson in the first degree can change your life and the lives of your loved ones forever. As soon as you have been arrested you need to contact a reputable Orlando arson lawyer from The Law Place. The sooner you act, the greater the chance you have of getting your charges dropped.
Our team of dedicated attorneys fight and win for Floridians.
Defenses to First-Degree Arson Charges
At The Law Place, we have helped many clients defend their arson cases. Several defenses can be used in these cases. The defense strategy that one of our criminal defense attorneys will use in your case will depend on the circumstances and details surrounding your offense. You can feel rest assured knowing that your attorney will build you the strongest possible defense. We have outlined some of the most commonly used defenses below.
Actual Innocence
If you are genuinely innocent and have been falsely accused of this crime, an attorney will fight for your innocence. It is not uncommon for eyewitnesses at the crime scene to have mistaken identities. An attorney can help you gather evidence to prove your innocence. Facing criminal charges as an innocent person is incredibly frightening. Our attorneys are here for you. We will do all we can to ensure that justice is served and you are freed from your charges.
Defense Alibi
Attorneys commonly defend arson cases by proving an alibi in the courtroom. This simply means that an attorney will try and prove that you were not at the crime scene at the time when the offense occurred. For example, if you were eating in a restaurant, an attorney will seek receipts and CCTV footage to prove your innocence. If you were present at the crime scene when the arson occurred, this defense cannot be used.
An Accident
You can face lesser charges if you admit to causing the fire but not intentionally. An honest accident will not count as a deliberate act of arson. An attorney may use this defense to try and get the severity of the penalties that you face lessened.
Evidence
An attorney can also argue that the evidence held against you by law enforcement officers in court is invalid. For example, if the evidence presented by officers was obtained through an illegal search and seizure, it cannot be held against you as credible evidence. Tackling law enforcement officers can be daunting and that is why we advise you to hire an experienced attorney to represent your case. Our attorneys at The Law Place are not afraid to challenge law enforcement officers when it is necessary to do so.
Breakdown
An attorney can furthermore break down the case of the prosecutor if there is no evidence of the destruction caused by the arson. You can only be charged with arson if there is strong evidence held against you.
Permission
Some people are wrongfully accused of arson after they have been permitted to start a fire. For example, if you have been granted authority to start a fire to clear some land, you cannot be accused of arson. Your attorney will collect evidence to prove that you had permission to get your case dropped in court.
Lack of Intent
To be charged with first-degree arson, a prosecutor needs to prove that you intentionally started a fire with little consideration for human life, property damage, or the consequences. If it cannot be proved that you intentionally started a fire, your attorney will argue that you should not be convicted of arson in the first degree. They will do all they can to ensure that your case gets dismissed or reduced.
Second Degree Arson Penalties
Second-degree felony charges are severe, however, they are not as tough as the penalties awarded for first-degree felony charges. A person convicted of second-degree arson in Orlando can serve up to 15 years in prison and face a fine of up to $10,000. The severity of the penalties will also depend on the circumstance of the case. For example, if your actions have caused harm to another person, a judge may decide to punish you more harshly.
We're Florida's top litigation team with over 75 years of combined experience
Third Degree Arson Penalties
If you are facing third-degree felony charges in Orlando for arson, you could serve up to five years in prison and face a fine of up to $5,000 if convicted. Although these penalties are far less severe than a first-degree felony conviction, they should still be fought by an experienced Orlando criminal defense lawyer.
Serving time in prison will take away precious years of your life. You will miss out on many special occasions while locked behind bars and this can be tough on both you and your family. Don't just accept your charges, challenge them. After examining your case, our attorneys will find a way to fight for your freedom.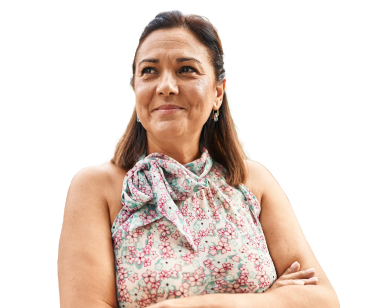 From the initial call to updates on your case status, we are here to get you answers.
How an Experienced Criminal Defense Lawyer Can Help You
If you are facing charges of arson or attempted arson in Orlando, you need to contact one of our criminal defense lawyers. There is a range of ways in which they can help you. For example, as soon as you get in contact with our law firm, they can answer your questions and offer you some honest legal advice.
Once you decide to hire one of our lawyers, they will begin work investigating your case and gathering evidence. They will decide how to build your defense strategy and work on ensuring that they can make solid defense arguments. Furthermore, they will challenge the evidence held against you in court. Your lawyer will act as your representative throughout the whole legal process.
Facing criminal charges is nerve-wracking but we are here for you. Your Orlando arson lawyer will guide you through the process and offer you all the support you need.
Contact an Orlando Arson Lawyer at The Law Place Today!
You must take your case seriously if you have been arrested for arson in the first degree in Orlando. If you don't hire a reputable attorney and fight your charges, you could potentially face life-changing penalties. You risk spending decades in prison. There is too much at stake for you to take these charges lightly. At The Law Place, we have a team of criminal defense attorneys who will fight to defend your case.
We pride ourselves on having honest and committed relationships with our clients. Our attorneys do not give up on their clients. They will cover all bases to ensure that they give their client the best chance they've got of getting their charges reduced or dismissed.
If you are facing arson charges, you cannot afford to waste another minute. Our team is available to take your call 24 hours a day.
To schedule your free legal consultation with one of our reputable criminal defense attorneys, phone us now at (941)-444-4444.