If you are caught with a controlled substance on your person or in your belongings, you will likely be facing a possession of a controlled substance charge. Drug possession charges can include possession of illegal drugs such as cocaine, heroin, and LSD and restricted medical use substances, such as Xanax and Vicodin, without a valid prescription. Even small quantities can result in a felony charge and carry lengthy prison sentences, even for first-time offenders.
The State of Florida takes drug charges very seriously and depending on where the offense took place and the nature of the substance, you could face spending many years of your life behind bars.
If you have been charged with controlled substance possession in Florida, you do have options available to you. Although a charge can be overwhelming, it is still possible to avoid conviction or substantially reduce the charges and penalties you receive. However, it is not always easy, and the state will pursue drug charges with the full power of the law. As such, experienced and skilled legal representation is crucial to avoiding the severe impact this charge could have on your future and your freedom.
At The Law Place, our Orlando drug crime lawyers have successfully defended clients in many drug charges in Florida, ranging from first-time possession charges to large-scale federal drug trafficking cases. Our attorneys understand how seriously a drug conviction can impact your life, and we will fight passionately and aggressively to avoid a conviction and the consequences that come with it. We will negotiate with the prosecutors, defend you in the courtroom, and work tirelessly to protect your freedom throughout your case.
If you have been charged with possession of a controlled substance in Orlando, seek legal representation as soon as possible.
Contact The Law Place today at (941)-444-4444 for a free consultation and case evaluation with an experienced Orlando drug crime lawyer. As soon as you agree to representation, we will start work on building the best defense possible to fight your charges.
Florida Law on Possession of Controlled Substances
Under Florida Statute 893 on drug abuse prevention and control in Florida, it is prohibited to sell, manufacture, or deliver, or possess with intent to sell, manufacture, or deliver, a controlled substance. Controlled substances are outlined in Schedules I – V of Statute 893 and include substances ranging from illegal drugs to prescription drugs without a valid prescription.
Florida drug penalties are severe, and even first-time offenses can result in lengthy jail sentences. Some drug charges in Florida carry mandatory minimum sentencing. Meaning that if convicted, your sentence can't be shortened for good behavior, and you will not be entitled to time served. Additionally, penalties for controlled substance charges increase if the offense occurs within 1000 feet of a childcare facility, school, park, or community center.
Possession of Marijuana
Possession of marijuana is one of the only drug possession charges in Florida that could be either a misdemeanor or a felony. If you are arrested in possession of fewer than 20 grams of marijuana, you may be charged with a first-degree misdemeanor. This is punishable by a fine of up $1,000 and up to 1 year in jail.
If you are in possession of 20 – 25 grams of marijuana, you can be charged with a third-degree felony and face up to 5 years of imprisonment and a $5,000 fine. Possession of more than 25 grams of marijuana can result in a drug trafficking charge.
Possession of Cocaine
In Florida, possession of cocaine will result in a third-degree felony charge, punishable by up to 5 years in prison and a fine of up to $5,000. You may also be subject to drug offender probation, granted at the discretion of a Judge. This will include frequent drug testing throughout probation, a drug evaluation, and follow-up treatment.
Possession of Heroin
Similar to cocaine, possession of heroin will result in a third-degree felony possession charge. This can result in 5 years of jail time, with probation, community service, and drug treatment as the minimum penalties possible.
Any possession of a controlled substance conviction will also result in a driver's license suspension. Typically, a license is revoked for a 6-month to 1-year period, or until the individual completes an approved drug treatment and rehabilitation program.
Possession of Oxycodone
Oxycodone is listed as a Schedule II controlled substance in Florida Statutes. Although oxycodone, or OxyContin, is available on prescription for medicinal uses, possession without a valid prescription is a criminal offense.
Possession of up to 7 grams of oxycodone is a third-degree felony. If an individual is caught in possession of upwards of 7 grams, they may be charged with trafficking in oxycodone.
Possession With the Intent to Sell
In Florida, a possession with intent to sell charge is typically less severe than a drug tracking charge but more serious than a simple possession charge. An individual may be charged with possession with intent to sell, manufacture, or deliver a controlled substance if a law enforcement officer finds any number of evidentiary factors, such as a large amount of cash alongside a controlled substance, baggies, and drug packaging paraphernalia.
Depending on the amount of substance involved, this can be a third or second-degree felony, punishable by up to 5 or 15 years in prison and hefty fines.
Possession Or Manufacture of Drug Paraphernalia
Often, a drug paraphernalia charge goes alongside a possession of controlled substance charge, and individuals are typically charged with both offenses simultaneously. If you are found in possession of the equipment or device required to take the drugs, you could be charged with the first-degree misdemeanor charge of possession of drug paraphernalia.
If the paraphernalia in your case is delivered to a minor, this substantially increases the charges you could be facing. This could result in a second-degree felony, punishable by up to 15 years in prison and a $10,000 fine.
Other Controlled Substance Charges in Florida
In the United States, controlled substances are regulated under both state and federal law. Depending on the nature of the drug possession, an individual could be subject to federal charges. Typically, federal charges are enforced for offenses such as drug trafficking. However, an individual can face drug possession charges in federal court, which may carry harsher penalties than state crimes.
In addition to simple possession, other federal drug charges include manufacturing with the intent to distribute, conspiracy to distribute, interstate travel in aid of racketeering, and maintaining drug-involved premises.
Drug Trafficking
Depending on the quantity of drugs involved in your case, you could be charged with drug trafficking. The threshold for a trafficking charge in Florida can be as little as 1 gram for some substances. Trafficking large quantities of some drugs, such as opium, morphine, and hydrocodone carries a minimum sentence of 25 years in prison and a minimum fine of $500,000.
Trafficking of controlled substances is a serious crime and is often charged through the federal justice system. This increases the already severe penalties you can face if convicted of drug trafficking. Many federal drug trafficking charges carry a minimum sentence of 5 years, ranging to 40 years for a first offense. If the incident resulted in death or serious injury, the minimum sentence is 20 years of incarceration.
In Florida, a drug trafficking conviction carries a mandatory minimum prison sentence that varies in duration depending on the substance and the amount involved. This applies to both illegal and prescription drugs. For example, a trafficking charge involving a small amount of oxycodone will still carry a mandatory minimum sentence of 3 years of incarceration. This means that, if convicted, an individual can't be released from prison early due to good behavior or time served.
Our team of dedicated attorneys fight and win for Floridians.
What Counts as 'Possession' in Florida?
To secure a charge for possession of a controlled substance, the state must prove that the individual in question was in possession of the substance. Within the context of Florida law, possession can apply in two situations.
Actual Possession
'Actual possession' in a drug possession charge refers to when an individual is found to have the substance on their person. This could include if you are caught with a controlled substance in your pocket or handbag, for example.
Constructive Possession
A substance does not necessarily have to be upon the person of an individual to secure a possession charge. 'Constructive possession' is also grounds for a charge. This refers to a situation where you may have control over a substance without it being on your immediate person. This could be applied to circumstances where you are found with drugs in your home, business, or car.
Is Possession of a Controlled Substance a Felony in Florida?
In almost all situations involving drug possession charges in Florida, you will face a felony charge. The only situation where you may be charged with a misdemeanor as opposed to a felony is involving a small amount of marijuana.
Most other drug possession charges are felony charges in Florida. The consequences of this are typically longer prison sentences than misdemeanors, higher fines, and the added social stigma and life problems in the future from being a convicted felon.
We're Florida's top litigation team with over 75 years of combined experience
I was Caught with a Substance for Medical Use, Can I Still be Charged?
Many substances, such as oxycodone (OxyContin), medical marijuana, and benzodiazepines (Xanax), can be obtained legally with a valid prescription from a medical professional. Provided you can prove to law enforcement officers that you have a valid prescription that allows you to be in possession of the substance in the quantity that you had, you shouldn't face criminal charges.
If you didn't have proof at the scene and you have been charged, if you can provide proof of your valid prescription after the arrest, this is likely to prevent the state from moving forward with your charges. If the state has concerns over the validity of your prescription, they may decide to pursue the case to trial. If you find yourself in this situation, seek representation from a drug possession lawyer as soon as possible, as they may be able to get your charges dropped before you reach trial.
However, if you do not have a valid prescription that justifies why you have the substance in your possession, you may be charged with possession of a controlled substance which most likely will be a third-degree felony.
Charges for possession of prescription drugs without a valid prescription are becoming increasingly common offenses in Florida. An Orlando drug possession lawyer will be able to help you build a strong defense against these charges and minimize your chances of a felony conviction.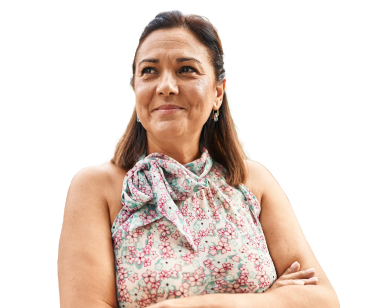 From the initial call to updates on your case status, we are here to get you answers.
How Could a Drug Possession Conviction Affect My Life?
A felony possession can severely impact all aspects of your life. You could potentially sacrifice your freedom and spend an extended period of your life behind bars. Additionally, you can also be ordered to pay large fines that may impact your financial situation for the rest of your life and could be impossible to recover from financially. In addition to incarceration and fines, if on probation, you will be subject to a range of restrictions and regular drug tests that you must adhere to.
Following conviction, your driver's license will also be revoked for typically between 6 months and 2 years, which can make day-to-day life and employment challenging. Challenges with employment can be amplified by additional court-ordered commitments that you must maintain, such as community service and probation appointments.
In addition to the practicalities of penalties from a drug possession conviction, you must also deal with the repercussions of having a criminal record. Having a drug crime on your criminal record can impact the financial lending options available to you, college applications, renting a house, purchasing a car, and buying a home. In addition, your financial situation can be made more complicated by the substantial fines you must pay from your conviction, combined with the limited employment opportunities available to those with a criminal record.
A criminal record can also raise problems for you in family-related matters. A drug conviction could count against you in child custody battles and may prevent you from adopting a child in the future.
Additionally, if you are not a citizen of the United States, a drug possession conviction can have additional repercussions. Often, a conviction on your record could result in your visa being denied or revoked, and you may face deportation out of the United States.
Although a drug conviction can be extremely daunting, you have options available to you. With skilled legal representation, it is possible to have your charges dropped or at least reduced to minimize the impact they have on your life and future.
The Law Place Orlando Drug Possession Lawyers Can Help
If you are facing a controlled substance possession charge, The Law Place criminal defense attorneys can help. Our attorneys are highly skilled in drug cases in Florida, and we have experience utilizing many strategies to reduce the charges our clients face. For example, your attorney may be able to negotiate a pre-trial intervention program that, if completed, could result in the state dropping the charges against you.
Similarly, a key element in all drug charges is how the controlled substance was found by law enforcement during your arrest. Florida law outlines strict procedures to undertake searches and seize substances in suspected controlled substance cases. If these procedures were not followed adequately by the law enforcement officers involved in your case, your attorney could use this as grounds to have your charges dismissed.
The prosecution must prove beyond a reasonable doubt that you are guilty of possession of a controlled substance. At The Law Place, we critically examine the state's case against you, and your attorney will utilize any inconsistency or weakness to raise doubt and fight against your charges.
Contact a Drug Crimes Lawyer Today
Florida drug offenses are prosecuted aggressively and carry harsh penalties that can cost you your freedom and alter your life forever.
If you have been charged with possession of a controlled substance in Orlando, contact The Law Place drug possession lawyers today at (941)-444-4444 for a free consultation to discuss how to beat your charges.