Boating under the influence (BUI) is a leading cause of boating accidents in Florida. BUI is a serious offense that can result in offenders serving lengthy jail time. If you have been accused of causing property damage because you were allegedly operating a boat under the influence, you need to contact experienced BUI attorneys now.
Our legal team at The Law Place has the skills and experience to back your case and help you avoid a BUI conviction. Your attorney will do all they can to get your BUI charges dropped or reduced. These charges are serious and should not be taken lightly. If found guilty, your life could change forever.
To schedule a free case evaluation with one of our attorneys serving Orlando, call us now at (941)-444-4444.
What Florida Law Says About Boating Under the Influence
Florida Statute 327.35 outlines that it is illegal in Florida to operate a water vessel with a breath or blood alcohol level of .08 percent or higher. If you are caught operating a boat under the influence, to the extent that your normal faculties are impaired, you will be arrested and convicted.
The law states that anyone "operating a vehicle" is anyone who is in charge of a water vessel. Therefore, a person can be arrested for BUI even if they are not manually operating the boat at the time of the arrest. A person who is responsible for the boat and its passengers can be charged with BUI in Orlando.
Consequences of a BUI With Property Damage Conviction
The penalties that a person convicted of BUI can face are severe. In BUI cases that involve minor property damage, an offender can be charged with a first-degree misdemeanor. With this kind of charge, an offender can expect to serve a prison sentence of up to one year and a fine of up to $1,000.
However, in BUI cases that involve an injury occurring to another person, an offender can be charged with a third-degree felony. These charges are far more serious than misdemeanors and they carry tougher penalties. For example, an offender charged with a third-degree felony in Orlando can expect to serve years behind bars, probation, community service, hefty fines, and more.
If this is your second or subsequent conviction, you can expect to face harsher penalties than your first BUI conviction. Just like driving under the influence (DUI) convictions, the more BUI convictions a person receives, the harsher the penalties become. Regardless of how many times you have been convicted of BUI in Orange County, you need to seek professional legal help. At The Law Place, we have the right attorney for you. By hiring a member of our team, you are ensuring that you are giving yourself your best chance of achieving a favorable outcome from your case.
Our team of dedicated attorneys fight and win for Floridians.
The Impact of Receiving a Criminal Conviction in Orlando
If you are convicted of boating under the influence in Orlando, you will receive a criminal record. This permanent criminal record can have a major impact on your life. For example, you are legally obliged to disclose any criminal convictions on most Florida job applications. A person who has a prior conviction on their record is far less likely to be hired than a person with a clean record. Therefore, a BUI conviction involving property damage on your record can reduce the number of employment opportunities available to you in the future.
Not only this, but a permanent criminal record can make it difficult to secure bank loans, secure mortgages, attend school, travel internationally, and more. It is important that you hire an experienced attorney who can get your charges reduced or dismissed. Attorneys may be able to get lesser offenses in Florida expunged from the criminal records of offenders. This means that you may be able to get a lesser offense removed from your record to give you a clean sheet back
Potential Defenses that Our Law Firm Can Use Against Your BUI Charges
An attorney at The Law Place will complete a thorough investigation into your case to build you a solid defense strategy. The defenses that your attorney will use to back your BUI case will depend on the specific circumstances of your case. For example, if you completed a breath test, an attorney will examine whether the breath test results can be used as legitimate evidence.
Some of the most common defenses used against BUI charges in Orlando include:
The breath test machine used was not calibrated properly.
The police officer who administered the breath test was not sufficiently trained.
There was no probable cause for the police officer to make the arrest.
The actions of law enforcement officers at the scene were improper and illegal.
You were not in actual physical control of the water vessel.
We're Florida's top litigation team with over 75 years of combined experience
How a Criminal Defense Attorney Can Help You
If you are accused of BUI involving property damage in Orlando, a criminal defense attorney at our law firm can help you in several ways. For example, they will:
Answer all of your questions.
Offer you some unbiased advice about the legal options available to you.
Gather evidence that can help build your defense case.
Build a strategic plan.
Guide you through complex Florida boating laws.
Represent your case in court.
Represent your case in negotiations with your insurance company.
Provide you with a shoulder to lean on during this difficult time.
We understand that seeking legal help following an arrest can feel daunting, but it may be the best decision you ever make. Orlando BUI charges must be fought aggressively. If you do not act in a timely manner, you risk spending years in jail. BUI is a major criminal offense that should not be taken lightly by arrested suspects.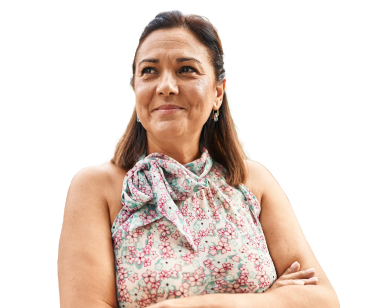 From the initial call to updates on your case status, we are here to get you answers.
What to Do After Suffering a Boating Accident in Orlando
If you are ever unlucky enough to experience a boating accident in Orlando, there are a few things you can do to protect your legal rights, health, finances, and more. We suggest that you follow the advice outlined below.
Collect Evidence
If you have suffered property damage and/ or an injury in a boating accident in Orlando, you should take as many photos and videos of the scene as you can. It is also advisable that you gather the contact information of potential witnesses. The more evidence you can gather, the easier it'll be to recover compensation from your insurance company and other parties.
Stay Calm and Be Polite
After suffering such a traumatic accident in Orlando, it is normal for your adrenaline to be running high. You must remain calm and cooperate with law enforcement officers. Everything that you say and do following your boating accident can be held against your case. If you are accused of BUI, acting hostile and rude can reflect badly on your character in the courtroom.
Seek Medical Attention
Regardless of who is at fault for the boating accident, if you have suffered injuries, you must seek help from a medical professional. If law enforcement officers are accusing you of BUI, they will still ensure that you receive the medical attention you deserve. Your health is the most important factor and should never be taken lightly. Not all injuries are visible, a visit to a doctor's office could save your life.
Contact an Experienced Attorney
You must seek legal counsel before making any statements to law enforcement officials. An attorney at The Law Place can tell you what to say and do to protect your legal rights. They can also help guide you through the complex legal process that you are about to face.
Can I Recover Compensation from My Insurance Company?
If you have been injured in a boating accident in Orlando or have suffered property damage to your vessel, you can contact your insurance company for compensation. In severe cases that involve a great deal of property damage, accident victims should contact reputable attorneys. This is because skilled attorneys will try and recover compensation from additional parties, such as the party at fault for the accident.
Is a BUI Conviction the Same as a DUI Conviction?
A BUI conviction is not the same as a DUI conviction. They are, however, related. For example, if you have a prior conviction of DUI on your record and are then convicted of BUI, it will classify as your second offense under state law. This will work the same the opposite way around. Both are offenses committed under the influence of alcohol and/ or drugs.
If you have previous DUI convictions on your record, you can expect to face harsher penalties for your BUI conviction. This is another reason why you should seek legal representation from a reputable BUI attorney.
Can I Refuse a Breath Test or Blood Test?
You can refuse a breath test or blood test if asked by a law enforcement official. However, refusing a test will mean that you will encounter penalties. Breath test refusal in Orlando results in people having their licenses suspended and having to pay hefty fines. This is because of Florida's Implied Consent Law, outlined under Florida Statute 316.1932.
Therefore, you shouldn't refuse these tests. We are aware that breathalyzer tests are notorious for producing false readings and your attorney can use this fact to build your defense.
Although, if you are aware that your blood alcohol level is largely over the limit, refusing a breath test might be in your best interest. You will be penalized but you could avoid even more severe penalties if your breath test results produce a high reading.
Contact a Criminal Defense Attorney at The Law Place Today!
Boating under the influence is a serious crime in Orlando that is punished harshly. If have been accused of BUI causing property damage, it is in your best interest to contact a criminal defense attorney at The Law Place. An attorney will fight to get your BUI charges dropped.
Our practice areas also include personal injury, auto accidents, DUI accidents, and more. For a complimentary, free consultation, call us now at (941)-444-4444.