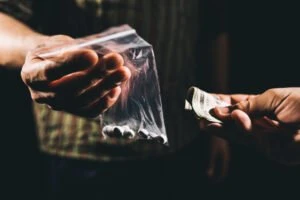 Orlando drug crimes are some of the most potentially severe crimes in all of the State of Florida. If law enforcement finds drugs that are considered controlled substances on your person, you may be charged with possession, sale, or even drug trafficking. The consequences will vary depending on the type and amount of controlled substance in question. However, the large majority of consequences for drug charges begin with at least a third-degree felony charge if you are found guilty. Offenses of this severity also come with mandatory minimum prison sentences.
Jail time is not the only consequence of a guilty conviction of this nature. Huge fines are possible, and any felony conviction will be likely stay on your criminal record for the rest of your life where it will impact your ability to gain competitive employment and hamper you in many other ways. Since many drug crime charges have the ability to impact your life so severely, it is vital that you secure an Orlando criminal defense attorney with the relevant knowledge and experience of the laws surrounding illegal substances to support your case.
Here at The Law Place, our team of Orlando drug crime lawyers has a wealth of experience helping people in exactly your position. We understand what is at stake and how to help you. To find out more, we offer anyone accused of Orlando drug crime a free consultation at no obligation, with all your personal details protected by the attorney-client relationship of confidentiality.
For more information on how our Orlando drug crime lawyers can help with your case, call our office today at (941)-444-4444. Our lines are always open.
Florida Statutes on Drug Crimes
Florida Statute 893.13 states that the consequences for a defendant facing drug charges will depend on the type of controlled substance.
However, if the Orlando drug crime was one that related to the sale of drugs, the consequences of a guilty conviction will be either:
A first-degree felony.
A second-degree felony.
A third-degree felony.
First-Degree Felonies for Florida Drug Sale
A first-degree felony is the most severe of these possibilities, and comes with the possibility of a staggering thirty years in jail.
As if this prison time was not enough, you could also be hit with a fine as high as $10,000.
Our team of dedicated attorneys fight and win for Floridians.
Second-Degree Felonies for Florida Drug Sale
Next up in the order of severity is the second-degree felony for the illegal sale of controlled substances in Florida.
If you are found guilty in this case, you could face up to fifteen years in prison. As well as the jail time, you could also be fined as high as $10,000 – the same amount of money as if you had committed a felony in the first degree.
Third-Degree Felonies for Florida Drug Sale
Even though it is the least severe possible punishment for selling drugs in Florida, third-degree felony charges are still something to be taken extremely seriously.
This is because they still carry a potential prison sentence of up to five years. As well as this, you may be hit with an accompanying fine of up to $5,000.
We're Florida's top litigation team with over 75 years of combined experience
A Successful Felony Conviction Will Remain on Your Criminal Record
Life-changing prison sentences and fines are not the only thing you have to worry about if the criminal charges against you for Orlando drug crime are successful.
If you are convicted of a felony under Florida law, this will remain on your record permanently. Unlike misdemeanors, a felony cannot be expunged or sealed – which are methods for legally removing criminal evidence from your record.
Any prospective employer will be able to see your guilty felony conviction for drug possession charges. This will make you less likely to be able to successfully hunt for worthwhile jobs.
As well as this, a felony on your record can prevent you from:
Being able to vote.
Holding public office.
Obtaining certain types of specialist licenses or permissions.
Being in possession of a firearm legally.
This is why choosing the right Orlando drug crime attorneys for your case is so important. Drug crimes charges can follow you for the rest of your life and impact your potential. You need a law firm with the skills and experience to get your case diminished or dismissed.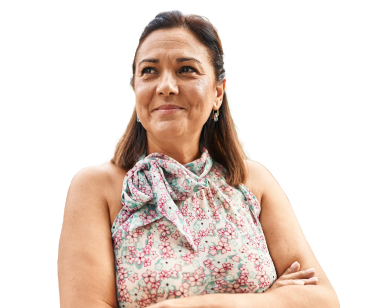 From the initial call to updates on your case status, we are here to get you answers.
What Are the Different Drug Crime Charges Under Florida Law?
Selling a controlled substance is far from the only Orlando drug charge you may be charged with.
In fact, it is common for defendants to be accused of several drug charges at the same time, depending on their circumstances. Simple drug possession charges may be made worse if a law enforcement officer supposes you have the intent to sell, or even if you are in possession of drug paraphernalia.
Drug crime cases may include accusations of many drug-related charges, including:
Possession of drug paraphernalia, which includes anything that could be used to store, cultivate, produce, sell, conceal, plant, or transport a controlled substance.
Drug possession.
Selling or intent to sell an illegal drug.
Drug sale and delivery.
Drug trafficking.
Manufacturing a controlled substance.
The Five Different Controlled Substance Schedules Under Florida Law
Florida Statute 893.03 splits drugs into five categories, known as schedules.
The higher the schedule (with Schedule One being the highest and Schedule Five being the lowest), the greater the danger and addictive potential of the drug is said to be. A higher schedule will mean a more serious crime. This is true from actual possession all the way to drug trafficking.
The following sections will give an idea of which drugs fit into which Schedules.
Schedule One Drugs
A drug belonging to Schedule One is said to have the highest possible potential for abuse and harm. As such, drug crimes involving them usually carry the most severe consequences of all the Schedules.
Usually, these substances do not have an approved use within the mainstream medical world. These include:
Heroin.
Methamphetamine.
Crack cocaine.
LSD.
Schedule Two Drugs
A drug belonging to Schedule Two is also said to possess the capacity for a large amount of abuse and harm. Again, a drug crime involving a Schedule Two substance is likely to be punished severely.
The main difference between Schedule One and Schedule Two substances is that many Schedule Two substances do have an accepted medical use – and many of them are available as prescription drugs.
Schedule Two substances include:
Oxycodone/OxyContin.
Adderall.
Fentanyl.
Dexedrine.
Hydromorphone.
Cocaine.
Hydrocodone/Vicodin.
Methadone.
Meperidine/Demerol.
Ritalin.
Morphine.
Schedule Three Drugs
Schedule Three substances are said to fall into the middle ground of addictive and harmful potential. However, a conviction for drug possession (especially with the intent of sale) of these substances can still carry heavy consequences.
Again, Schedule Three substances include some prescription drugs.
Schedule Three substances include:
Steroids.
Ketamine.
Products with less than 90 milligrams of codeine contained per dosage.
Schedule Four Drugs
Next in the descending order of potential for harm and abuse are Schedule Four substances. Once again, drug violations of this type are still punished severely and can include prescription drugs.
Schedule Four substances include:
Xanax.
Ambien.
Soma.
Tallinn.
Tramadol.
Ativan.
Valium.
Darvon.
Darvocet.
Schedule Five Drugs
Finally, Schedule Five substances are those that are deemed to carry the lowest risk for abuse and addiction.
However, make no mistake, you can still face drug possession charges for any drug involved in this Schedule. If you do, it is essential that you secure an experienced criminal defense lawyer to stand the best chance of escaping the worst consequences of a guilty conviction.
Schedule Five substances include:
Motofen.
Lomita.
Parepectolin.
Lyrica.
Cough syrups containing less than 200 milligrams of codeine per 100 milliliters of liquid.
What Must the Prosecution Prove to Secure a Guilty Charge for Drug Possession and Sale?
If you have been accused of drug possession with the intention of selling them, the prosecution must prove that you are guilty beyond a reasonable doubt. This is the truth in all criminal proceedings, from drug possession of a small amount of marijuana to drug trafficking charges that could put you in prison for decades.
In a drug sale case, the following pieces of evidence can demonstrate proof beyond a reasonable doubt:
An admission of guilt or a statement by the defendant suggesting they partook in the sale and delivery of illegal drugs.
The presence of an illegal substance packaged for sale – or the presence of paraphernalia usually used for dealing, such as baggies or scales.
Large amounts of money being present.
The presence of a firearm or other potentially deadly weaponry.
Possession of a certain weight of a substance – whether that substance was marijuana, cocaine, or anything else on the five Schedules listed above.
Evidence by a confidential informant about drug dealing activity.
If the prosecution does not have access to evidence of all of the above, the prosecution's case could be a difficult one. This is especially true if the defendant has a skilled and experienced criminal defense attorney on their side to mount an aggressive defense.
What Defenses do Orlando Drug Crime Lawyers Uses for Drug Possession With Intention of Sale Cases?
As we mentioned above, if you have been accused of drug possession with the intention of selling them, the difference between life-altering consequences and having your charges dismissed or diminished often lies with the quality of your lawyer.
An experienced and skilled lawyer from a reputable law firm in Florida may use some of the following defenses:
That the police officers who arrested the criminal defendants were guilty of entrapment.
That the illegal substances mentioned in the case were not actually in the possession of the defendant, nor did they belong to them.
That the substance in question was for personal use, not for sale or drug trafficking.
That the case is one of mistaken identity.
That there was a violation of the constitutional rights of the defendant, such as a search without reasonable suspicion or a warrant.
However, the most important thing to remember is that a lawyer from a law firm worth hiring will personalize and tailor-make your defense based on the details of your account and the evidence surrounding the case.
That is why it is so important to hire a lawyer who gives you the opportunity to have a free consultation under no obligation. That way you will be able to discuss the details of your drug accusation, they can give you an idea of the defense they would mount and what the result is likely to be.
Hire a Drug Crime Lawyer from The Law Place
Here at The Law Place, we understand how terrifying and overwhelming it can be to come up against an accusation of drug crimes. From drug possession to drug trafficking charges, all such accusations carry the possibility to completely change the trajectory of your life if you are found guilty in a Florida court. As well as long mandatory prison time sentences and huge fines, you also have to deal with the impact of a felony charge on your permanent record.
This is why we fight tirelessly to get the charges leveled against our clients either diminished in severity or dismissed entirely. By challenging the evidence or the probable cause that acquired it, providing an aggressive defense, exploring pre-trial intervention options, or any other number of approaches, a lawyer could have a dramatic impact on the outcome of your trial.
To find out exactly how one of our lawyers could help with your specific cause, all you need to do is call us today for a consultation – free of charge. We will explain how your case would be handled, what your chances of success are, and all of the other essentials at no obligation. Everything you share will be protected by attorney-client confidentiality.
Find out how our legal team at The Law Place could help you by calling (941)-444-4444 today.