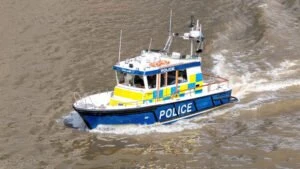 If you have been arrested in Orange County for Boating Under the Influence (BUI) and causing a boating accident, you need to seek professional legal representation. BUI is a serious crime in Florida that can see offenders serving years of jail time. The sooner you contact The Law Place following your arrest, the better.
An attorney-client relationship at our law firm is built on commitment and loyalty. When you hire one of our attorneys, you can feel rest assured knowing that they will do all they can to get your BUI charge reduced or dismissed.
To organize your free consultation with a knowledgeable criminal defense attorney in central Florida, call us now at (941)-444-4444.
Punishment for Boating Accident Involving Injuries
When a BUI suspect causes a boating accident involving injuries or death in Orlando, the punishment they will suffer will be severe. This is because if a BUI suspect causes permanent or severe injuries, they can be charged with a third-degree felony. Felony charges are only awarded for the most serious criminal offenses. If convicted, a BUI suspect will face up to five years of jail time and maximum monetary fines of up to $5,000.
When boating accidents caused by BUI result in fatalities, offenders can be charged with a second-degree felony. In these BUI cases, convicted offenders can serve up to 15 years of jail time and a fine of up to $10,000.
If you cause a boating accident, the worst thing you can do is flee the scene. This is because BUI suspects who flee the scene after causing an accident in Orlando can be charged with a first-degree felony. This kind of charge can see an offender serve up to 30 years of jail time and a fine of up to $10,000.
Facing BUI charges can be frightening, but you don't have to worry. By hiring an experienced BUI attorney from our law firm, you will be giving yourself the best chance you have of getting your BUI charges reduced or dismissed. We understand that accidents happen and you should not have to suffer for the rest of your life because of a moment of lapsed judgment.
Additional Criminal Penalties for Boating Under the Influence
Not only will a BUI offender serve time in jail and hefty fines, but they may also encounter the following penalties:
The impoundment or immobilization of a water vessel for up to 90 days.
Offenders facing their first BUI conviction can experience up to 12 months of probation and 50 hours of community service.
Offenders facing their second BUI conviction can also face a mandatory jail sentence of ten days.
Offenders who have committed their third or subsequent conviction within a decade of their prior BUI conviction can face a mandatory prison sentence of 30 days.
Our team of dedicated attorneys fight and win for Floridians.
Florida Law and Boating Under the Influence
The blood alcohol level limit is .08 percent for those who operate water vessels in the state of Florida. This legal limit is the same for those that drive a motor vehicle on Florida's roads. If a law enforcement officer detects that the normal faculties of a person are impaired by substance abuse, they can make a BUI arrest.
There is a zero-tolerance policy for those aged under 21 years old. If you have been caught and arrested for operating a boat while your blood alcohol content is above the legal limit, you need to hire a defense attorney.
Common Boating Accidents in Orlando
The most common type of boating accident in Orlando involves one vessel colliding with another. However, there are many more types of accidents, and these include:
Running aground.
Collisions with objects, such as piers and buoys.
Capsizing.
Sinking.
Collisions with objects underneath the water.
Falls overboard.
Responsibility for injuries that occur on a boat generally lies with the person who is operating the vessel. If the person who is operating the vessel is found to be under the influence of drugs or alcohol, they will be arrested for BUI.
We're Florida's top litigation team with over 75 years of combined experience
What to Do After Causing a Boating Accident that Has Resulted in Injuries
If you have accidentally caused a boating accident in Orlando, there are a few things you should do to protect your legal rights and ensure the safety of others. First of all, try and tend to injured victims. If no one else has already done so, you should dial 9-1-1 for emergency services. The health of everyone involved should be the most important factor.
The worst thing you can do is flee the scene. You should wait for the presence of law enforcement officials. Once they have arrived at the accident scene, you should be polite and cooperative. Your actions during an arrest can be held against you in the courtroom, so it's important to be smart about things. We advise that you refrain from making an official statement or apologizing to the police before you have contacted one of our attorneys. A criminal defense attorney at our firm can advise you on what to say and how to behave following an arrest.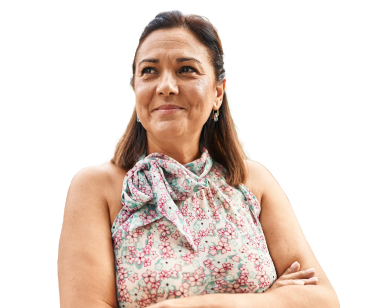 From the initial call to updates on your case status, we are here to get you answers.
How to Defend BUI Charges
Several different defenses may apply to your BUI case. When you hire an attorney from The Law Place, they will investigate your case. An attorney will examine all of the evidence and facts to determine how they can build your defense strategy.
Some of the most common defenses that our attorneys have used in BUI cases in Orlando include:
The defendant was not the operator of the water vessel. Florida law states that it is illegal for a person to be intoxicated and in control or command of a boat. If the defendant was a passenger on the boat, an attorney will fight for their innocence. They will build a solid defense case to try and get the BUI charges dropped.
The law enforcement officer did not administer the chemical tests properly. A breathalyzer test, for example, must be calibrated before use. If these tests aren't properly administered, they will produce incorrect and skewed results. An attorney will defend their client by arguing that the chemical test results held against them are invalid.
The law enforcement officer's observations are unreliable. If the officer at the scene of a boating accident did not request the completion of a chemical test and they make an arrest based on their observation, an attorney can argue against this. Sometimes people can appear impaired even though they haven't consumed any controlled substances.
What Is the Difference Between BUI and DUI?
Driving Under the Influence (DUI) refers to people who operate their motor vehicles on Florida's roads while intoxicated above the legal limit. Boating Under the Influence (BUI) refers to people who operate a water vessel while intoxicated above the legal limit.
Both offenses are similar and carry equally harsh consequences. Offenders of both offenses can be made to serve time in jail. Neither of these offenses should be taken lightly as they can dramatically affect your future if you are convicted. The more BUI and DUI convictions you receive, the more severe the penalties become.
Can I Refuse a Chemical Test?
You can refuse a chemical test if requested by a law enforcement officer, however, you will face penalties for doing so. Law enforcement officers in Florida will use a range of different tests to check for BUI including breath, blood, and urine tests. The most common test that law enforcement will administer on BUI suspects is the breathalyzer test. Although these tests commonly produce skewed and wrong results, it may be beneficial to complete one if you want to prove that you are sober.
Some of the penalties that you could face for refusing a chemical test for BUI in Orlando include:
A civil penalty of $500.
The inability to use your vessel until the penalty fee has been paid.
You may be relieved to know that a chemical test refusal for BUI will not have an impact on your driving records. Although, if you refuse a BUI chemical test for a second or subsequent time, you may be charged with a first-degree misdemeanor.
Is BUI a Federal Offense?
Boating under the influence is a federal offense. When the Coast Guard makes an arrest for BUI off the shoreline of the U.S., the case will fall under the jurisdiction of federal authorities.
However, BUI cases that occur on Orlando's lakes or near the shoreline will be dealt with by Florida law enforcement officers. These cases will also be prosecuted in Florida's state courts.
Our criminal defense attorneys have experience representing clients at both state and federal levels. Regardless of where you are being prosecuted, we can help you. We would advise that you hire a reputable attorney with vast amounts of experience if your charges are being tried in a federal court. A criminal charge of this nature is serious and needs to be handled appropriately.
Will a BUI Conviction Affect My Driver's License?
If you have been arrested for BUI in Orlando, you can feel rest assured knowing that your driver's license won't be affected if you get convicted. Nevertheless, a BUI charge is serious and should never be taken lightly. You won't be able to use your license if you are serving time in jail.
How Can a Criminal Defense Attorney Help Me?
There are several ways that a criminal defense attorney at The Law Place can help you. These include:
Answer all of your legal questions and offer you some honest advice.
Explain what your best legal options are.
Investigate your BUI case.
Examine and gather the necessary evidence.
Build you a strong defense strategy.
Fight for your case in the courtroom.
Act as your representative in all legal negotiations.
Handle all of the important paperwork.
Guide you through Florida's complex laws and legal process.
Offer you constant support and a shoulder to lean on during such a dark time.
Contact Orlando BUI Attorneys at The Law Place Today!
Experiencing an arrest for boating under the influence in Orlando can be very frightening for you and your loved ones. It is important not to panic. As soon as you can, you should call The Law Place. Our team of attorneys has over 75 years of combined experience. We have helped countless clients get their criminal charges dismissed and reduced. We can offer you the help you need.
Our office is available 24 hours a day, seven days a week to respond to your call. To organize your free case evaluation with one of our experienced defense attorneys, phone us now at (941)-444-4444.