Orlando has numerous lakes popular with locals and tourists. The warm temperatures and sunny skies of central Florida attract many boaters every year. While boating can be fun, it can also be hazardous when alcohol and drugs are involved. Boating accidents caused by substance abuse are not uncommon in Orlando. These accidents can have catastrophic consequences. Therefore, boating is regulated by strict intoxication laws, and those caught breaking the law will be arrested.
Boating Under the Influence (BUI) is a severe criminal offense that carries similar penalties as Driving Under the Influence (DUI). If you have suffered a BUI arrest in Orlando, you need to act fast. You should contact a reputable criminal defense attorney at The Law Place as soon as you can. If you are convicted of BUI, you can expect to face lengthy jail time, hefty fines, and so much more.
Don't waste another moment. To schedule your free consultation with one of our experienced attorneys, call us now at (941)-444-4444.
Florida Law and Boating Under the Influence
Boating under the influence and its penalties are outlined under Florida Statute 327.35. It is against the law to operate a water vessel while under the influence of drugs or alcohol. A water vessel is defined as a form of transportation that can be used on water. Law enforcement officials will arrest people in Orlando for BUI if they are caught operating a vessel under the following circumstances:
A person's blood alcohol level is at .08% or greater.
A person's normal faculties have been impaired.
Before a BUI arrest, a law enforcement officer may ask a suspect to complete a field sobriety test or a breathalyzer test. The results of these tests can be used as evidence in future criminal proceedings.
The state has a zero-tolerance policy for those caught boating under the influence under the age of 21 years old. BUI charges in Orange County are serious and should not be taken lightly. If you have been falsely accused and are facing a BUI charge, you need to act now. We can offer you the legal representation you require.
What Happens If You Get a BUI on a Boat in Florida?
If you are arrested for Boating Under the Influence (BUI) in Orlando, you will more than likely have to go to court. A judge and jury will then decide whether you should be convicted and what penalties you should face. The severity of the criminal penalties handed to you will depend on the circumstances of your case and whether you have a prior BUI conviction. For example, BUI manslaughter cases and BUI cases involving serious bodily injury are generally felony charges.
At The Law Place, we understand that mistakes happen and that is why we can offer you some legal counsel. Our team of attorneys has over 75 years of combined experience. Your attorney at our law firm will build you a solid defense strategy to try and get your BUI charges reduced or dropped.
Our team of dedicated attorneys fight and win for Floridians.
Is Boating Under the Influence (BUI) a Felony in Orlando?
Whether a BUI is charged as a misdemeanor or a felony depends on the circumstances of the specific case. Most people who are arrested for their first BUI offense will be charged with a second-degree misdemeanor. However, some more severe BUI convictions can be charged as felonies. For example, a person that receives their third or subsequent conviction of BUI within 10 years can be charged with a third-degree felony.
Furthermore, a BUI manslaughter case can be charged as a second-degree felony. The deliberate act to murder another person in a boating incident can see an offender charged with a first-degree felony.
Felony BUI charges are punished more severely than misdemeanor charges. A felony on your criminal record can have a huge impact on your life. If convicted, you could serve decades behind jail bars.
Penalties for a First-Time Offender
If you are facing your first BUI conviction, you will likely be charged with a second-degree misdemeanor. You will face a maximum fine between $500 and $1,000 and may have to serve a maximum jail time of six months. If you have no previous convictions, it is unlikely that you will be sentenced to jail time. However, the circumstances of your BUI case will determine this. In addition, a judge may hand you a probation period whereby you will be required to complete up to 50 hours of community service.
The penalties that you encounter can worsen if you were caught with a blood alcohol level of .15% or greater. Furthermore, if you have caused property damage, bodily injuries, or death, you will likely be charged with a felony and have to serve harsher penalties. For BUI manslaughter, you could serve up to 15 years of jail time.
First BUI offenses are most likely to be reduced or dismissed by a skilled criminal defense attorney. If you have a clear criminal record, it will be easier for an attorney to defend your innocence and get your BUI charges dropped. If you have a prior conviction, however, this task becomes much more difficult.
We're Florida's top litigation team with over 75 years of combined experience
Penalties for a Second-Time Offender
Generally, second-time BUI offenders in Orlando will be charged with second-degree misdemeanors. Penalties include a fine between $1,000 and $2,000 and up to 90 days in jail. Although, if you are convicted within five years of your first offense, you will be made to serve a mandatory of ten days behind bars. Not only this but your vessel can be impounded.
Similar to your first offense, the specific penalties you will encounter will depend on the circumstances of your case. If a minor was involved or if you were caught with a blood alcohol level above .15%, you will be punished more severely.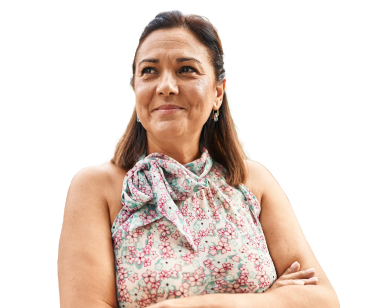 From the initial call to updates on your case status, we are here to get you answers.
Penalties for a Third or Subsequent Offender
If you are convicted of your third or subsequent BUI offense within a decade of your first, you will be charged with a third-degree felony and may have to serve up to five years of jail time. Also, you can be handed a fine of up to $5,000. If your third conviction occurred over ten years since you last were convicted of BUI, you will likely be charged with a second-degree misdemeanor.
The specific circumstances of your case will ultimately decide the severity of your criminal penalties. An attorney at The Law Place will be able to examine your case and let you know what kind of punishment you could expect to face. It will then be your decision whether you wish to hire their legal professional services to try and fight your charges.
Defenses that Can Be Used in BUI Cases
Our attorneys at The Law Place have helped many clients with their BUI cases and they can help you too. Multiple defenses can be applied to your case. When you hire one of our defense attorneys, they will examine your case to determine how to build a strong defense strategy. Some common defenses used in Orlando BUI cases include:
There was no reasonable suspicion to make an arrest.
Law enforcement officials did not administer chemical tests properly.
The defendant was not the operator of the vessel or in control of it.
The observations made by a law enforcement officer are unreliable.
What to Do After Suffering a Boating Accident
If you are involved in a boating accident, you must seek medical attention for yourself and those involved. Regardless of how or why the accident happened, the health of all involved is important. It will also be necessary to dial 9-1-1. The worst thing you can do is flee the accident scene as this is a crime in itself. If you are responsible for a boating accident in Orange County, it is best to await law enforcement.
Following your arrest, it is in your best interest to contact a reputable law firm, such as The Law Place. Our attorneys can offer you some immediate honest legal advice. The quicker you act, the more chance you have of beating your charges.
Will a BUI Conviction Affect My Driver's License?
A BUI conviction will not affect your driver's license. This is because it is not related to your motor vehicle and Florida's roads. Although, a BUI conviction on your record could impact the severity of the penalties you encounter for any future DUI or BUI convictions.
How Much Is a Felony Lawyer in Florida?
At The Law Place, we offer competitive rates. The amount that our lawyers will charge for their services will depend on the circumstances of your case. You can feel rest assured, however, that you will not be cheated out of your hard-earned money. Your lawyer will only act with your best interests at heart.
Our practice, like all other law firms in the state, is monitored by the Florida Bar. We follow their rules and regulations closely. The Law Place is a reputable firm that can be trusted to fight for your case.
For a more specific understanding of how much a felony lawyer would cost to represent your case, get in contact with us today for a free consultation. In this initial meeting, you can outline your questions and concerns. A member of our team will be able to outline our fee structure in deeper detail.
Contact Orlando BUI Attorneys at The Law Place Today!
If you have been arrested for BUI in Orlando, you need to act now. To schedule a free case evaluation with one of our attorneys, phone us now at (941)-444-4444.