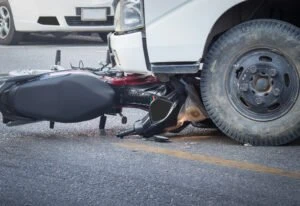 Suffering a motorcycle accident in Orlando can be very traumatic. Since motorcycle riders lack the same external protection as drivers of regular vehicles, they are far more likely to sustain severe injuries after a crash. Tragically, many motorcycle accident cases are fatal.
If you or someone you love has been involved in a motorcycle accident, you could be entitled to a great sum of compensation. We understand how life-changing a serious motorcycle accident can be. Not only will you be dealing with mounting medical bills, but you may also be battling with both physical and emotional pain. Our legal team wants to do all it can to help the lives of you and your family. When you file a motorcycle accident claim, you can be compensated for a range of damages.
To find out more about how our lawyers can help you, call us today to organize a free consultation at (941)-444-4444.
Common Motorcycle Injuries
The injuries sustained in Orlando motorcycle accidents are often catastrophic. Victims will typically require a great deal of medical treatment and rehabilitation. The exposure that motorcyclists have to the road means that a crash can have devastating consequences.
Some of the most common motorcycle accident injuries include:
Spinal cord injuries.
Traumatic brain injuries.
Head injuries.
Neck injuries.
Broken bones and fractures.
Internal bleeding.
Amputation.
Soft tissue damage.
Internal organ damage.
No matter if you have sustained minor or serious injuries, you can receive compensation for your suffering. The best thing you can do is contact reputable Orlando motorcycle accident attorneys. An attorney will examine your case and determine how much you should receive in fair compensation. They will then enter negotiations with your insurance company to ensure that justice prevails.
Our team of dedicated attorneys fight and win for Floridians.
Damages that Can Be Claimed Following Motorcycle Accidents
Most motorcycle accident victims in Orlando will try and recover compensation for their medical bills. There is, however, a wide range of damages that victims often don't realize they are eligible to receive. Other than the financial implications of suffering a motorcycle accident, victims can suffer many emotional implications.
Some damages commonly recovered in motorcycle accident claims include:
Medical bills.
Lost wages.
Indefinite loss of income.
Property damage, including replacement and repair costs.
Future medical expenses.
Permanent disability and/ or disfigurement.
Wrongful death.
If you have tragically lost a family member in a Florida motorcycle accident, you may be able to recover additional damages. These include funeral expenses, burial expenses, loss of companionship, loss of household income, and more. To know whether you can recover compensation in a motorcycle injury claim, you need to contact our Florida law firm today.
When to Contact Orlando Motorcycle Accident Lawyers
You must contact an Orlando motorcycle accident lawyer as soon as possible after suffering an injury. This is because Florida law will not grant you infinite time to make a personal injury claim. According to Florida's statute of limitations, outlined under Statute 95.11, you only have four years after your auto accident to file a claim or personal injury lawsuit. Once these years have passed, you will not be able to recover compensation for your accident. Therefore, the sooner you reach out to a skilled personal injury lawyer, the better.
It is even more important that you contact a lawyer quickly if you have unfortunately lost a loved one. This is because the law only grants families of deceased loved ones two years to file a wrongful death lawsuit. Losing a loved one can be hugely emotional. During such a difficult time, filing a lawsuit will probably be the last thing on your mind.
This is where our Orlando motorcycle accident lawyers can help. While you focus on supporting your loved ones and your grief, our team will file a wrongful death lawsuit on your behalf. We understand that no amount of compensation will remove your suffering, however, it can help release you from unnecessary financial burdens.
We're Florida's top litigation team with over 75 years of combined experience
What an Orlando Motorcycle Accident Attorney Can Do to Help You
An Orlando motorcycle accident attorney can help you in several ways. We will handle your motorcycle accident claim and everything that it entails. The main responsibility of your attorney will be to help you recover a fair compensation settlement.
To do this, they will enter negotiations with your insurance company and manage all of the necessary paperwork. If negotiations with insurance companies fail to progress, an attorney will not hesitate to help you file a lawsuit. Most motorcycle accidents result in severe injuries and all victims deserve to receive the full sum of compensation they are entitled to.
The presence of a legal professional in your life during such a difficult time can be hugely reassuring. Once you hire one of our attorneys, you will know that you can seek constant guidance and support from a professional. Your attorney will be by your side every step of the way. The whole legal process will be clearly explained to you. You can trust that we have your best interests at heart. Your attorney will not stop fighting for your case until justice has been served in the form of a financial settlement.
There is an endless list of ways how our attorneys can help you. Some additional things your attorney will be prepared to do include:
Abide by all deadlines mandated by the state.
Request copies of a police report.
Collect evidence and medical information.
Determine the liable parties.
Review all insurance policies.
Manage communications with all parties involved.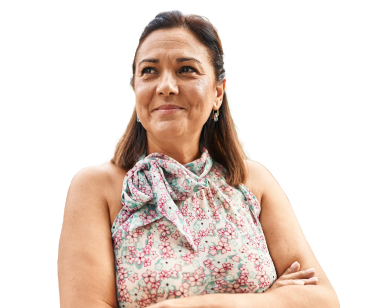 From the initial call to updates on your case status, we are here to get you answers.
How Orlando Motorcycle Accidents Occur
Motorcycle accidents in Orlando occur for a wide range of reasons. Some common causes include:
Driving under the influence (DUI).
Speeding.
Inexperienced driving.
Ignoring stop signs and signals.
Distracted driving.
Improper turns and lane changes.
Fatigued driving.
Manufacturer negligence.
Poor road conditions.
Poor weather conditions.
Regardless of how a motorcycle accident occurs, victims can recover compensation. In severe accidents caused by another negligent party, it may be possible for your lawyer to help you sue. It is worth hiring a lawyer to determine where liability lies and how you can receive the maximum possible sum of compensation.
Statistics for Motorcycle Accidents
The state of Florida attracts thousands of tourists every year. With some of the most scenic routes in the country, many tourists and locals take their motorcycles out for leisurely rides. Unfortunately, the more motorcycles on the road, the more motorcycle accidents occur. These vehicles have the legal right to use highways but the safety of riders is commonly overlooked.
There are many reasons why motorcyclists are 20 to 30 times more likely to be involved in a traffic accident than average car drivers. For example, the small size of motorcycles means that they can easily be hidden in the blind spots of other vehicles. This lack of visibility results in motorcyclists frequently getting clipped and thrown off their bikes while inattentive drivers turn, change lanes, and more.
Furthermore, the lack of safety features and protection that motorcyclists have means that they are at risk of suffering serious injuries even during minor, low-speed collisions. Unlike cars, motorcyclists do not have outer shells, seat belts, airbags, and more.
What Should You Do If You Are a Victim of a Motorcycle Accident?
If you are ever unlucky enough to suffer a motorcycle accident, there are a few things that we advise you should do. After suffering such a traumatic event, it is important to protect your health, finances, and legal rights. As soon as you contact one of our lawyers after suffering an accident, the more help you will be able to receive. A member of our team will straight away guide you through the process and make you aware of all of the legal options available to you. Below we have outlined some advice for victims of motorcycle accidents.
Seek Medical Attention
Firstly, you should prioritize your health. If you have sustained severe, life-threatening injuries, medical responders must be called to the accident scene. The treatment they can offer in the immediate aftermath of your motorcycle accident can save your life.
However, if you deem your injuries to be minor, the presence of emergency medical responders may not be necessary. In this scenario, you should take yourself to the emergency room. Often, a victim's adrenaline will be running high after a traffic accident and this can discard the true severity of their injuries. Furthermore, not all injuries will be visible. If you have sustained internal organ damage or bleeding, you will need urgent treatment.
The best thing you can do is get checked over by a medical professional. Your health should never be taken lightly. Although mounting medical bills can be daunting, a skilled lawyer can help you claim back these costs at a later date.
Dial 9-1-1 for the Police
You will legally be obligated to call for law enforcement officers if you have suffered injuries in a Florida traffic accident. However, you will not be expected to make this call if you have been seriously injured and are physically unable to do so. The presence of police officials at an accident scene is crucial. This is because they can close roads, ensure the safety of those involved, gather their own evidence, manage the situation, and file a police report. These actions are crucial in the immediate aftermath of an accident.
Additionally, a police report is a key piece of evidence used in many successful personal injury claims. It will be possible for your lawyer to request a copy of this report to use in your case. This report will help determine liability and your innocence in the accident.
Gather Evidence
This next step should only be taken if you haven't sustained serious injuries. If you can do so, it would be wise to gather evidence of the motorcycle accident scene. This can involve taking videos, taking photos, collecting the contact details of witnesses, documenting the license plate details of the vehicles involved, and more. The more evidence you can gather, the stronger your personal injury claim will be. Your skilled lawyer at The Law Place can use all of this evidence to determine liability and build your case.
Call Your Insurance Company
After suffering an Orlando motorcycle accident, you will need to contact your insurance company. If you are unsure about going about this task, don't hesitate to call our law firm. We can offer you some advice about how you should approach your insurance company.
Furthermore, we can act as your legal representation if necessary. One of our lawyers will willingly negotiate with your insurance company and handle all of the paperwork on your behalf.
How Much Can an Accident Lawyer Charge?
At The Law Place, our motorcycle accident lawyers will not charge you anything upfront. This is because they operate on a contingency-fee-basis. Most people in Orlando will be more familiar with the phrase no-win-no-fee. Our fee structure is very straightforward and clear. Simply, you will not encounter any upfront costs or have to pay your lawyer a dollar until they help you recover a financial settlement.
Once a fair settlement has been reached, a small percentage will be taken to cover the costs of your lawyer's time and work. However, this percentage is minimal and no different from other firms across Florida.
Therefore if you don't receive a settlement, you won't need to pay your lawyer. By seeking our professional help, you have nothing to lose. We have the best interests of you and your family at heart after suffering a traumatic accident.
Professional legal representation should be affordable, and that's what we can offer you. Seeking legal counsel after suffering a motorcycle accident can feel scary but you have nothing to worry about! To receive more information about our fee structure and start the journey to compensation, give us a call today to schedule a free consultation.
What Is the Average Personal Injury Settlement?
There is no such thing as an "average" personal injury settlement in Orlando. This is because the value of a motorcycle accident case will depend on several factors. However, if you are anxious about the legal process, you may be pleased to know that most cases settle outside of the courtroom. The chances are that you will not have to face a judge to recover your settlement. This is because victims and their lawyers will generally settle with insurance companies. Cases will only go to court if a settlement cannot be reached. Typically, this occurs with cases of high value.
Some factors that can impact the value of personal injury settlements include:
The severity of your injury.
The extent of the property damage sustained.
The medical treatment required.
The insurance coverage of the other parties involved.
The amount of evidence gathered.
Whether the victim is partially at fault for their accident.
How Long does an Orlando Motorcycle Accident Case Take to Settle?
It is difficult for us to tell you how long a motorcycle accident case will take to settle. Every case is unique and the circumstances of a case can have an impact on the length of the process. Generally, high-value cases and cases with liability or factual issues in dispute will take longer to settle. This is because there will be more obstacles to overcome. These cases are most likely to result in lawsuits being filed.
Furthermore, if you have suffered an injury, you will need to complete treatment or receive a prognosis before you are eligible to make a claim and receive a settlement. This can prolong the process as it can take time.
What Happens Once a Settlement Is Reached?
As soon as you settle with your insurance company, Florida Statute 627.4265 outlines that the company has a maximum of 20 days to pay the agreed settlement. If the company misses this deadline, the agreed settlement will begin accruing interest at 12% a year. In this situation, it would be advisable to get in contact with a lawyer if you haven't already done so. This can be a tricky situation to manage that will require the skillset of a reputable lawyer.
Furthermore, as soon as the payment is received, a small percentage will be deducted to cover a lawyer's fees. This is not a great issue to worry about. To find out more about our legal fee structure at The Law Place, don't hesitate to get in touch with us today.
Contact an Orlando Motorcycle Accident Lawyer at The Law Place Today!
Our lawyers understand just how traumatic Orlando motorcycle accidents can be. If you or a loved one has severely suffered in one of these accidents, we would like to share our deepest condolences. These accidents can take a huge toll on victims both physically and mentally. Our goal is to help you and your loved ones recover the justice you deserve. We will guide you through the personal injury claims process, speak to your insurance company, and offer you all the legal advice you need.
When you decide to hire one of our personal injury lawyers, you can trust that you are giving yourself the best chance you've got of recovering the maximum amount of compensation possible.
For a chance to talk to one of our Orlando motorcycle accident lawyers, call our office now to schedule your free consultation at (941)-444-4444.