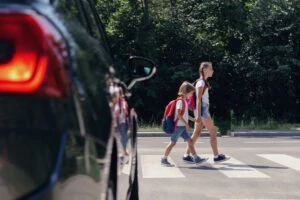 An accident between a pedestrian and a motor vehicle can cause life-changing or life-threatening injuries, and it is almost always the pedestrian that suffers the worst outcome. If you have been involved in a pedestrian accident, it is unlikely that a personal injury claim will be at the forefront of your mind. However, once you have started your journey to recovery from the accident, pursuing a claim for compensation for the injuries that you have suffered could be an option for you.
At The Law Place, we understand the traumatic nature of pedestrian accidents and the severity of the injuries they can cause. Such injuries can impact your quality of life and your family's forever. In addition to the impacts on your quality of life, there can be large financial implications to a pedestrian accident, such as medical bills, missed work and reduced earning potential.
If you or a loved one has been in a pedestrian accident, our team of skilled Orlando pedestrian accident lawyers can help you. We can support you to seek justice for your accident through a personal injury case. We will fight your case to ensure you receive the compensation you deserve to support your recovery process and help you move on with your life.
Call (941)-444-4444 to speak with our legal team today for a free consultation and to find out how The Law Place attorneys can help you.
The Scale of Pedestrian Accidents
In the United States, pedestrian accidents are far more common than you might think. Roadways can be extremely dangerous places for pedestrians. Injuries and fatalities are showing a significant increase as a result of a rise in impaired driving, speeding, negligence, and other dangerous driving behaviors. A report by the Governor's Highway Safety Association (GHSA) found that 2021 saw the highest number of pedestrian fatalities recorded in the US in four decades. Specifically, Florida pedestrian accident statistics from the GHSA show a 25% increase in pedestrian traffic accident fatalities between 2020 and 2021.
What Should I Do If I Have Been in a Pedestrian Accident in Orlando?
If you are a pedestrian involved in an accident with a motor vehicle, the first step is to seek the appropriate medical attention immediately. Medical help is important regardless of whether you feel severely injured or not.
Following this, you should call the police and document your injuries from the accident. Do not discuss the fault of the accident at the scene, and do not speak to the driver's insurance company. Contact your insurance company and seek legal advice as quickly as possible.
As with all traffic accidents, do not admit fault at the scene. Your pedestrian accident lawyer can provide more details specific to you, but regardless of who you think is liable for the accident, you may still be entitled to compensation.
Our team of dedicated attorneys fight and win for Floridians.
Common Pedestrian Accident Injuries
A lack of protection means that pedestrians are highly vulnerable to injury if they are involved in an accident with a motor vehicle. Potential accident injuries range from minor injuries such as cuts, bruises, and deeper lacerations to severe issues such as head and brain injuries and spinal cord injuries. In the most unfortunate cases, a pedestrian accident can result in a fatality.
Even seemingly minor injuries can have long-lasting impacts on your life. Cuts and lacerations may result in permanent scarring and will still leave you with medical bills for your treatment. In addition to physical injuries, the emotional trauma caused by these accidents can be substantial. Most pedestrian accident victims experience distress and trauma following the event and can be afraid to cross roads, drive motor vehicles or walk in areas of high traffic.
Contributing Factors in Pedestrian Accidents
As with many motor vehicle accidents, a negligent driver or driver error plays a role in most pedestrian accidents. A distracted driver or driving above the speed limit are common causes of accidents with pedestrians.
Environmental factors also contribute to pedestrian accidents, such as a lack of crosswalks and mid-block crossings. Narrow roads, a lack of sidewalks, and mistimed signals can also contribute to accidents. Poor weather conditions also increase the likelihood and severity of accidents.
In some situations, a pedestrian may contribute to the cause of the accident by jaywalking, improper road crossing, running into the road, or standing or playing in the road.
We're Florida's top litigation team with over 75 years of combined experience
Determining Fault in Pedestrian Accidents
Determining who is at fault in a pedestrian accident is a key element of your personal injury claim. Although a pedestrian is rarely deemed at fault in an accident, the evidence must be collected to support your claim. Your Orlando pedestrian accident attorney will investigate your case, including reviewing reports and witness statements. They will work with you to gather evidence and build your case to secure the compensation you deserve.
To prove fault, your pedestrian accident lawyer needs to prove four key elements. Firstly, the at-fault party had a duty of care to behave responsibly, and secondly, they breached this duty of care. Your attorney will then prove that this breach of care has resulted in the injuries that you have suffered. Finally, they will prove the damages that you have incurred as a result of your injuries.
In Florida, even if you are partially at fault in the accident, you are still entitled to claim compensation for your damages. Your Orlando pedestrian accident lawyer can review the specifics of your case and advise you on how liability could impact your final settlement.
At-fault Motor Vehicle Driver
If the accident is caused by driver negligence, this could be because of a distracted driver, possibly texting while driving, or an impaired driver driving under the influence (DUI). Other incidences of an at-fault driver include not adhering to the rules of the road, such as failing to yield to pedestrians or driving recklessly.
If the driver in your case is guilty of any of these behaviors, then your pedestrian accident lawyer will build a case to prove that they are at fault. Your attorney will ensure that your settlement reflects this level of fault.
At-Fault Pedestrian
On the rare occasion that a pedestrian is at fault for an accident, it could be down to a pedestrian failing to follow the rules of the road. For example, jaywalking, improper crossing, or playing in the road.
Shared Fault
The State of Florida adheres to a comparative negligence standard, meaning that even if both parties are partially at fault for the accident, they can still recover compensation for their damages. If this is the case, the compensation amount you receive may be reduced in line with your percentage of fault.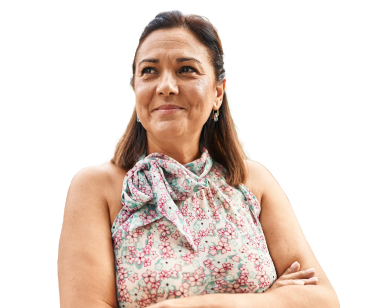 From the initial call to updates on your case status, we are here to get you answers.
Pedestrian Accident Personal Injury Claim
A pedestrian accident claim with a personal injury lawyer focuses on the impact that the accident has had on the victim and seeks compensation for the damages incurred. Damages you could receive compensation for range from current and future medical expenses to compensation for emotional distress.
Damages
The damages you can claim compensation for in an Orlando pedestrian accident fall into three categories, economic, non-economic, and punitive.
Economic damages aim to cover any financial costs and hardship you have endured because of your sustained injuries. Examples of economic damages include:
Medical bills and future medical expenses because of your accident injuries.
Lost wages, including those from missed work and a reduced income because of reduced earning capacity.
Additional costs, including adjustments required to your home due to your injuries, the cost of moving home, and transport to the hospital for medical treatment.
Property damage, covering anything damaged in the accident such as a mobile phone or laptop.
The cost of a wrongful death, including funeral expenses and loss of income to a household.
Non-economic damages provide compensation for non-financial hardship incurred because of the accident, such as emotional distress, psychological trauma, post-traumatic stress, and anxiety. These include:
Pain and suffering, including emotional distress and changes to the victim's lifestyle that impact their quality of life and well-being. The impacts on the lives of the victim's family are also taken into consideration in this category.
Loss of companionship is also included in non-economic damages. This is a tragic outcome of a pedestrian accident. However, those who have lost a loved one in an accident should be compensated accordingly for their suffering.
Punitive damages aim to provide compensation and justice for the wrongdoing you have suffered as an accident victim. Depending on the accident severity, punitive damages can be awarded to make an example of the perpetrator and punish them for their role in the accident.
Depending on the nature of the damages you claim, some can be more challenging to prove to the court and require further evidence, such as compensation for pain and suffering. The Law Place Orlando pedestrian accident attorneys will work with you to gather evidence and build your claim to ensure you receive the best settlement possible for your damages.
How Can a Personal Injury Lawyer Help?
A personal injury claim is a complex process that involves going up against insurance companies to secure your compensation. These companies will fight to reduce your settlement as much as possible and have dedicated teams to do this. Although a pedestrian is rarely at fault for an accident with a car, insurance companies are highly skilled at reducing the amount of financial compensation they have to pay and they will use strategies such as arguing fault to reduce the compensation you receive.
If you have been a victim of an accident, financial hardship and emotional distress may make you vulnerable to negotiations. A skilled Orlando pedestrian accident attorney will ensure that you are not taken advantage of and pressured into accepting more fault than you should be. In turn, this will ensure that you still receive the fair settlement that you deserve.
An experienced attorney is familiar with the strategies used by perpetrators and their insurance companies to avoid paying the full amount of compensation deserved. They will anticipate and counter their arguments to ensure that you are not forced into accepting any less than you deserve.
The Law Place Pedestrian Accident Attorneys, Orlando
As a pedestrian, you are in a very vulnerable position in a motor vehicle accident. These accidents are rarely the pedestrian's fault, and yet they are more likely to suffer serious injury. You should feel safe on the roadways of Florida and you should be able to trust motor vehicle drivers to behave responsibly on the roads. If this has not been the case in your situation, you are entitled to seek justice for what happened to you.
If you have been involved in a pedestrian accident, legal action could help you to take control and seek justice through a personal injury claim. The compensation you receive can support your recovery and your journey to getting your life back on track following the accident.
Free Consultation
The Law Place is proud to offer a free consultation and case evaluation to anyone seeking an Orlando Pedestrian Accident Lawyer. During this consultation, you can discuss the specifics of your case with a highly trained attorney, who will advise you on how best to proceed, with no fees or obligations attached.
Allow our team of highly reputable attorneys to fight your case for you and pursue the compensation you are entitled to. Contact us at (941)-444-4444 to secure your Orlando pedestrian accident attorney today.