Many factors influence why a driver may drive their motor vehicle on the road without the adequate required insurance. Financial reasons, such as the cost of insurance premiums or just not realizing that your coverage has expired can be particularly common reasons.
In 2019, The Insurance Information Insitute reported that Florida had one of the highest rates of uninsured drivers in America. Just over 20% of motorists on the roads in Florida did not have motor vehicle insurance.
The penalties for driving without motor vehicle insurance can cause substantial problems in your day-to-day life. The immediate suspension of your license can make everyday tasks such as commuting to work challenging, and the license reinstatement fees can be costly.
The Law Place no motor vehicle insurance lawyers will passionately defend you against charges of no motor vehicle insurance and will work tirelessly to get you back on the road and moving on with your life as quickly as possible. For a free consultation and to discuss your case with one of our experienced lawyers, contact our legal team at (941)-444-4444.
Motor Vehicle Insurance Laws in Orlando
Florida law mandates that anyone registering or driving a motor vehicle with four wheels in Florida must have auto insurance. Drivers must also carry personal injury protection and property damage liability coverage. Minimum amounts of coverage as outlined in Florida law are as follows:
$10,000 in property damage liability insurance.
$10,000 in personal injury protection (PIP) insurance.
If you have any previous convictions for driving-related offenses, higher minimum amounts of coverage may be required by law.
In Florida, anyone who has a vehicle for more than 90 days within a year must maintain Florida vehicle insurance. If you have recently moved to Florida, you are not able to keep your previous insurance from out-of-state. Instead, your insurance must be issued by a Florida insurance agent.
Our team of dedicated attorneys fight and win for Floridians.
What Are the Penalties for Driving Without Insurance in Florida?
If your insurance policy lapses, your insurance company will notify the Florida Department of Highway Safety and Motor Vehicles, who will ask you to prove that you took out a new policy before the old one ended. You will also need to provide proof of valid insurance to a police officer during a traffic stop or an accident.
The penalties for driving without auto insurance in Florida can cause substantial inconvenience to your life and increase every time you are charged with the offense. Depending on the circumstances of your charge, you could also face points on your driver's license and even jail time.
For a first offense of driving without insurance, your license will be suspended until you provide proof of a valid insurance policy and pay a reinstatement fee of $150. For a second offense of no vehicle insurance, again, your license will be suspended until you provide evidence of a new insurance policy, but your reinstatement fee will be $250. For subsequent offenses, this process gets increasingly costly, and the reinstatement fee can be up to $500.
If you are stopped by a police officer who asks to see proof of your insurance policy, presenting them with evidence of a policy that you know is not up to date is a crime. You could be charged with a first-degree misdemeanor and face up to one year in jail.
Can I Lose My Driver's License for Driving Without Insurance?
There is a range of ways in which you could lose your driving privileges as a result of driving without auto insurance. Initially, your license will be temporarily suspended until you have a valid insurance policy, apply to reinstate your license, and pay the associated fees.
Additionally, your offense could result in you receiving points on your driver's license. If you receive more than 15 points on your driver's license within a three-year period, you could be classified as a habitual traffic offender. Typically, in Florida, habitual traffic offenders face a three to five-year revocation of their driver's license and driving privileges.
The State of Florida will not grant temporary or restricted driver's licenses to anyone who has had their license suspended due to driving without insurance.
To reinstate your license in Florida, you may be required to file an SR-22 form that proves that you have purchased adequate (often non-cancellable) auto insurance. This could be a requirement for up to three years after a no-insurance charge. You will also need to pay a reinstatement fee that can vary from $150 – $500. If you have previous incidents of no insurance, your reinstatement fee will be at the higher end of the range.
If you have had your license suspended, it is crucial that you do not drive during this time. In Florida, driving on a suspended license is a serious offense, and even a first-time offense can result in jail time and hefty fines.
We're Florida's top litigation team with over 75 years of combined experience
What Happens If I Get into a Car Accident With No Insurance?
Getting into a car accident when you do not have insurance can be very problematic. In addition to the standard penalties for driving without insurance, such as fines, license suspension, and potential jail time, you could also find yourself financially responsible for both your own costs and those of anyone else involved in the accident. Without insurance to protect you financially, you could be responsible for covering the costs of any damages you caused.
With no insurance, getting into an accident can be a particularly daunting event. However, you must remain at the scene and cooperate with law enforcement. If you do not stop at the scene and provide the necessary information, you could face additional charges, such as leaving the scene of an accident.
Just because you do not have insurance, this does not necessarily mean that you are at fault for the accident. However, you could be pressured by the other driver's insurance company into accepting more responsibility than you should as they attempt to reduce the settlement they will have to pay out.
If you do not have car insurance and have been in a car accident, seek legal advice from a car accident lawyer as soon as possible. You may need to defend yourself against a situation where you are found financially liable for hefty bills that you should not necessarily be responsible for.
Uninsured Motorist Cover
Uninsured motorist cover allows a driver to claim damages caused by an uninsured driver from their own insurance company. The driver can file an insurance claim under their uninsured motorist coverage for any expenses they have incurred because of the accident, such as property damage and medical bills.
Uninsured motorist coverage as part of motor vehicle insurance is optional in Florida. However, most people include this extra addition to ensure they are covered in all circumstances.
Personal Injury Claims
Following auto accidents, there is the risk of a lawsuit from the other parties involved if you are deemed at fault. Typically, any compensation for damages awarded in a case would be covered by your insurance policy. However, without a policy, you could be personally responsible for paying the cost of the compensation.
Compensation in personal injury claims can be substantial. Accident victims may seek to recover compensation to cover their medical bills and future medical expenses, lost wages, and compensation for any pain and suffering or emotional trauma. An auto accident lawsuit without insurance could lead to your wages being garnished to cover the damages. You may also be required to cover the court costs and legal fees associated with the lawsuit.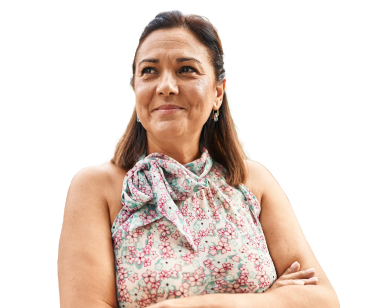 From the initial call to updates on your case status, we are here to get you answers.
How Could a Previous DUI Conviction Affect My Insurance?
If you have previously been convicted of driving under the influence (DUI), this may have implications for your insurance requirements.
For example, bodily injury insurance is not required for standard drivers under Florida law. However, if you have a previous DUI conviction, you are required to have this coverage. Under Florida Statute 324.023, drivers who have pleaded no contest or been found guilty of a DUI charge must maintain an insurance policy that includes at least $50,000 property damage coverage, $100,000 per-person bodily injury liability, and $300,000 per accident bodily injury coverage. Typically this requirement will remain in place for three years following the conviction.
These higher amounts of coverage in your policy may need to be evidenced to the Florida Department of Highway Safety and Motor Vehicles with an F-44 form that proves you have bought the correct levels of liability required following your conviction. Typically, insurance premiums will increase if you have a record of any driving violation, but a DUI can be a particularly costly conviction. In addition to increased premiums, insurance companies are likely to charge more for the higher coverage requirements above the minimum included in insurance policies in Florida.
Do I Need a No Vehicle Insurance Lawyer?
Whether you are facing a charge of driving with no vehicle insurance or have been in an accident and are concerned about the financial liability you may have, a skilled attorney can help. Legal representation can benefit you by fighting your criminal charges for reduced charges and penalties or by building a case to prove that you are not at fault for a car accident.
Similarly, an attorney can negotiate an agreement that gets you back on the road legally as soon as possible. They can also support you with any necessary paperwork or evidence you need to provide to get your license reinstated. Securing representation for any no-vehicle insurance charge is the best way to protect yourself and ensure you do not receive harsher penalties than you deserve.
Why Choose The Law Place?
At The Law Place, our attorneys have a combined experience of over 75 years practicing law and defending Orlando citizens against traffic-related charges. Our attorneys have won awards for their extensive knowledge of the law around traffic-related offenses. Our law firm provides aggressive representation to fight the charges you are facing and ensure that your charges are either dropped or minimized as much as possible for your circumstances.
Free Consultation
Understanding your options is an important first step in fighting your charges. At The Law Place, we offer a free consultation and case evaluation for all clients. In your consultation, you can discuss your case with an experienced criminal defense attorney, who will provide you with free legal advice on the options available to you and how best to approach your charges to avoid maximum penalties.
We also transparently outline our legal fees at the outset to ensure that you are completely aware of the costs of representation and that you don't receive any expensive surprises during your case. Our consultation comes with no hidden fees and absolutely no obligation to continue with representation from The Law Place if that is not the best option for you.
Call The Law Place Today!
If you proceed with representation from The Law Place, your attorney will collect the evidence required to build your defense and fight your charges. They will skillfully negotiate your charges and penalties to ensure that they have as little detrimental impact on your life as possible.
Our knowledgeable team is ready and waiting to help you with your case. Our phone lines are open 24 hours a day. To schedule your free consultation with an experienced defense attorney, contact The Law Place at (941)-444-4444.