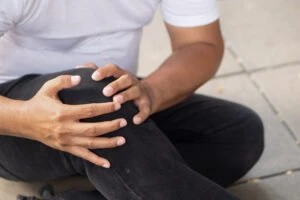 Slip and fall accidents are becoming increasingly common in the United States, and victims often require hospital care for their injuries. These accidents are the leading cause of some injuries, such as hip fractures and brain injuries. A slip and fall accident can have a substantial impact on your life, either through your injuries or the costs you incurred because of them. To put this into context, medical bills are the leading cause of bankruptcy in the United States.
Negligent property owners, employers, or others whose negligent behavior contributed to your injury should be held accountable for the impact this may have on your life. A slip and fall personal injury lawsuit allows victims to recover compensation for their suffering and reduce the impact the accident has on their life. Compensation can support victims with medical bills, help them manage the period of missed work, and improve access to high-quality medical care for their recovery.
Representing Slip and Fall Accident Victims in Orlando
To represent you in your slip-and-fall case, you will want a skilled attorney with experience in securing successful outcomes in similar cases to yours. At The Law Place, our team has been securing successful outcomes in a wide range of personal injury cases in Orlando for many years.
Not only are our attorneys highly experienced in slip and fall cases, but they also successfully secure maximum compensation settlements in cases involving car accidents, medical malpractice, pedestrian accidents, and workplace injuries. This broad experience gives us a wealth of knowledge to draw upon in your slip-and-fall case to achieve the best possible outcome for you and your family.
If you are represented by The Law Place, our attorneys will do the hard work for you and work tirelessly to achieve maximum compensation for you. Schedule a no-obligation, free consultation with The Law Place's experienced Orlando slip and fall attorneys today by calling (941)-444-4444.
Common Slip, Trip, and Fall Accidents in Orlando
Slip and fall accidents occur in a wide range of different settings. However, common slip and fall accidents usually happen in a workplace, business establishment, playground or park, or public walkway. Common accidents seen in Orlando include:
In a restaurant, if there are food spills or trash on the floor.
At a public or private swimming pool, due to clutter or excess water on the side of the pool.
In a public park, when benches, walkways, play equipment, or handrails are improperly maintained.
Stadiums and arenas, particularly stairwells with poor handrails or cluttered or wet floors. These accidents are often exacerbated by poor lighting and the number of people in a stadium.
Sidewalks and public walkways, particularly when the floor surface is uneven or damaged, or if construction work is underway, and not well signposted or has left clutter on the walkway.
In construction sites, if the equipment is not well maintained and used with the appropriate training. Often slip and fall accidents on construction sites result in severe injuries and can even be fatal.
Contributing Factors
Many factors can contribute to the cause of a slip-and-fall accident or increase the severity of an accident. In many situations, the common contributing factors include:
Poor lighting.
A lack of required training.
Narrow walkways.
Inadequate hazard signage.
Busy areas.
Inadequate safety equipment or personal protective equipment.
Weather conditions.
Common Injuries
In the United States, over 500,000 slip-and-fall accidents result in the injured party requiring hospital care every year. Slip and fall accidents can cause serious injuries, such as traumatic brain injuries and spinal cord injuries.
Other common injuries from slip and fall accidents include broken bones and fractures, neck injuries, severe cuts and lacerations, and other soft tissue injuries. Fall accidents are the most common cause of both brain injuries and hip fractures.
Repercussions of slip can fall injuries can include concussion, brain damage, permanent scarring or disfigurement, loss of normal use of a limb or muscle, paralysis, and chronic pain. Slip and fall injuries can be life-changing in many ways to a victim, whether through the permanent repercussions of their injuries, the financial implications from medical treatment, or the inability to work.
Our team of dedicated attorneys fight and win for Floridians.
What to Do After a Slip and Fall Accident
Slip and fall accidents can cause serious injuries. Your first priority after an accident should be to seek medical treatment for your injuries, even if you feel okay and think your injuries are minor. The nature of some injuries means that a victim may not show symptoms immediately, but their condition could be deteriorating, particularly with brain and internal organ damage.
Additionally, although you may not be considering a personal injury claim straight away, seeking medical attention in a timely manner can simplify your case if you choose to pursue that route at a later date. If you wait too long before visiting a physician or hospital, the defense could argue that your injuries were not severe enough to require immediate medical treatment. Similarly, depending on the time period between the accident and the medical record of your injury, it could be argued that your injuries were caused by something other than the slip and fall accident.
In addition to prioritizing your health and well-being, if you feel able, there are several other steps you can take which will support a future lawsuit if you decide to file a claim. These include the following:
Seek medical attention as soon as possible.
Document the scene, including taking photographs and gathering details of any witnesses to the accident.
Keep diligent documents of your damages throughout your recovery, including medical bills, costs of transport to medical appointments, and details of lost wages from your employer.
Contact a reputable slip and fall accident attorney as soon as you feel ready to start legal action. Personal injury cases in Florida are subject to a strict statute of limitations deadline. If you miss this window of time, you are unlikely to be able to start legal recourse and seek compensation.
Who is Responsible for a Slip and Fall Accident?
All property owners have a responsibility to ensure that their property is safe for visitors. This responsibility also extends to employers who must take reasonable precautions to avoid slip and fall accidents and injuries to their employees. Who is responsible for a slip and fall accident will vary with every case. A property owner may be liable if they knowingly ignored hazards or failed to maintain safety checks and equipment maintenance to avoid dangerous circumstances.
Similarly, an employer could be responsible if they failed to provide their employees with the relevant training to avoid an accident. This could be the case if the employee themselves was injured, or if they caused an accident due to their lack of training. In all lines of work, but particularly in high-risk industries, an employer is responsible for undertaking adequate planning and health and safety assessments and providing employees with the necessary tools and safety equipment to complete the task safely. Failure to do this could result in liability.
We're Florida's top litigation team with over 75 years of combined experience
Is a Slip and Fall Accident Claim Right for Me?
Each year, slip and fall accidents cost Americans more than $34 billion in damages, such as medical expenses and lost work. The US Centre for Disease Control and Prevention estimates that the average cost of hospital treatment for a slip and fall accident is $30,000.
Slip and fall claims give victims the opportunity to recover compensation for the substantial losses they have incurred and may continue to incur because of the accident and their subsequent injuries. In a personal injury lawsuit, victims can seek compensation to cover a range of damages. These include medical bills, lost wages, future medical expenses, loss of earning potential, pain and suffering, loss of quality of life, home modifications, property damage, and depression.
Although a slip and fall accident claim can be daunting, particularly if you are claiming against an individual or company that you know, it is the best option to ease the unfair suffering you are under because of someone else's negligence. Both slip and fall injuries and the associated medical costs can have a serious detrimental impact on your life and the lives of your family members.
Seeking compensation through a lawsuit allows victims to regain control of their situation and recover the costs they have unfairly encountered. If you are considering whether to proceed with a compensation case, speak to a slip-and-fall attorney from The Law Place to discuss your options and gain the information to help you decide how to proceed.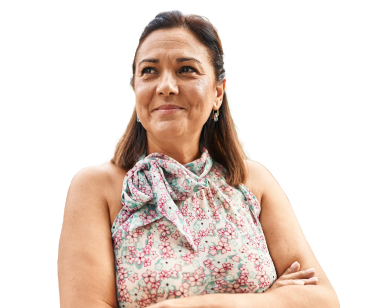 From the initial call to updates on your case status, we are here to get you answers.
How Much With a Personal Injury Lawyer Cost?
Although most slip-and-fall cases do not go all the way to a trial, the negotiation part of the legal process is the most crucial element for securing maximum compensation. Skilfully handling this negotiation, which is likely to be against aggressive insurance company legal teams, without a lawyer can be challenging.
Representation from a lawyer with experience in personal injury claim negotiation ensures that you are not pressured into accepting a lesser settlement than you deserve and can secure fair compensation for you and your family.
During your initial free consultation with The Law Place, our attorneys will outline our fees transparently and agree upon them with you before they start work on your case. This means you won't face any unknown surprises and changes to your fees that you weren't expecting.
The Law Place Florida slip and fall lawyers work on a contingency fee basis, which means they do not take their legal fees until you win your case. When your case is won, our lawyers take a percentage of the final settlement to cover their fees. When you agree to representation, this percentage will be agreed upon with you upfront. Our contingency fee, or no-win, no-fee basis, means that our clients are never out-of-pocket to cover our legal costs.
The Law Place Slip and Fall Attorneys Can Help You Recover Compensation
A personal injury lawsuit often requires going head-to-head with an insurance company and its skilled legal team that will try to dismiss your claim and pay the lowest settlement possible. Representation from a skilled Orlando Slip And Fall lawyer will show the insurance company that you are taking your claim seriously and that you will not be pressured into accepting anything less than fair compensation.
To begin your journey for slip and fall accident compensation today, contact The Law Place for a free consultation at tetel: (941)-444-4444.