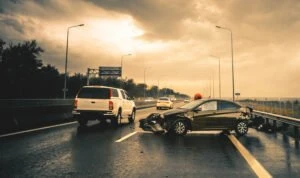 A hit and run accident is one of the more serious driving offenses, particularly if the driver hits a person. Minor hit and run incidents include denting a parked car or slightly damaging property. In either case, the driver is obliged under Florida law to stop.
A hit and run is where the driver of a vehicle causes an accident such as hitting a pedestrian or crashing into another vehicle. Rather than stopping and reporting the incident, they flee the scene of the accident. In doing so, they have committed an offense under Florida law.
There are lots of reasons why a hit and run driver may leave the scene. None of these reasons are excusable. Sometimes, if the driver wasn't concentrating, they may not even be aware they hit anything. On other occasions, the driver may be heavily intoxicated or under the influence of drugs at the time of the auto accident.
If you have been in a hit and run car accident, you may be eligible for compensation if you sustained any injuries. To find out if you qualify to start a personal injury lawsuit, call our hit and run accident lawyers at The Law Place at (941) 444-4444 for a free consultation.
Hit and Run Explained
All motorists should stop at the scene of an accident. As soon as a driver flees the scene, they have committed an offense.
The law in the state of Florida specifies that if there is an accident, those involved are obliged to stop and provide their information to the other party. This is important for an insurance provider to assess the extent of the crash and determine liability.
The information exchanged should include name, address, car registration and drivers license details.
Driver Obligations
Drivers are also required to stop if they damage any property. Where victims of the crash have sustained an injury, it is the person at fault who is responsible for ensuring the others seek medical attention immediately.
The driver of a vehicle may fail to stop after a car accident for several reasons. They may panic, or there may be something more untoward about the driver. The consequences of leaving the scene of an accident can be significant for the fleeing driver.
Why Drivers Leave the Scene
Some of the reasons for leaving include:
Being intoxicated or affected by drug use
Driving without a license or insurance
The driver is a wanted criminal or they have stolen the vehicle
There was a wrong assumption that they didn't need to stop
The other driver is afraid of the legal repercussions of the accident
The vehicle or driver were involved in illegal activities when the hit and run happened
Aggressive behavior or road rage
Making an attempt to escape making an insurance claim and the costs associated with it
From a legal perspective, a hit and run can be one of the more challenging cases for accident lawyers to handle. If the driver cannot be located, it will be very difficult to file a claim against the at fault driver.
That said, there are some precautions drivers involved can take to increase the likelihood of the hit and run driver being traced.
Our team of dedicated attorneys fight and win for Floridians.
What to Do After a Hit and Run Accident
In the aftermath of a car accident, you may be shocked, dazed and injured. All of these things can affect your actions. If you can do so and it is safe, pull over. If you or any of the passengers in your vehicle are injured, call 911 and ask for the emergency services.
Information Gathering
The next steps you take will depend on the severity of your injuries. If able, try to collect as much of the following as you can:
Details on the vehicle including the license plate number, the color, make and model
A record of any damage to the other vehicle. This will make it easier to find the vehicle when the police begin their investigations.
A description of the driver and any passengers travelling with them
The direction the vehicle went after the hit and run
The names and contact details of anyone who witnessed the accident
Even if you are uninjured, it is never a good idea to pursue a driver who has left the scene. In fact, it is illegal an unsafe to do so. If you leave, you may be in trouble too.
When the police and ambulance service (if needed) arrive at the scene, share as much information as you can with the police while the details are fresh in your mind.
Once you receive medical treatment and arrive in hospital, some of the important details of the accident may fade. With the information you provide, the police may be able to trace the negligent driver.
Obtain a copy of the law enforcement report if you can as this can be used to support your claim if you decide to bring one.
Insurance and Hit and Run Accidents
It normally follows that the at fault driver is responsible through their auto insurance policy for paying any damages. However, hit and run accidents are not always straightforward.
The police may not be able to trace the other driver or if they do, it is found they are an uninsured motorist.
For car accident attorneys dealing with a hit and run accident, there are three types of insurance that are applicable:
Personal Injury Protection
All drivers in Florida must have Personal Injury Protection (PIP). This insurance covers them for up to $10,000 to cover the cost of medical expenses after an accident such as a hit and run incident.
Uninsured Motorist Coverage
This option is available to cover a higher level of medical expenses and can be used after a hit and run crash.
Collision Coverage
This auto insurance option will cover the cost of repairing vehicle damage after a hit and run accident.
We're Florida's top litigation team with over 75 years of combined experience
Legal Procedures for Hit and Run Accidents
A hit and run accident may involve filing criminal charges against the driver which makes your case more complicated.
If you do pursue legal action, you may be asked to testify in court against the driver at fault. A personal injury lawyer will guide you through the process if this is necessary as well as offering free legal consultation and the following services:
Full Case Management
Lawyers will handle every stage of your case from initiating initial investigations through to collecting evidence, establish fault and work out the level of damages you are entitled to. Your legal team will also deal with the insurance company and other involved parties leaving you to rest and recover. They may also be able to recover crime related expenses.
Evidence
Typical evidence in a case such as this will involve gathering eyewitness accounts, expert testimony, accident reports, medical documents including medical treatment costs, and any footage (whether this is photographic or video) of the incident.
When victims experience an accident, damages can cover many things. You may be forced to be off work for a period of time after your recovery or you may suffer from the trauma of the incident. Some of the areas the law firm will look into to obtain compensation during the legal process include:
Medical bills
Lost wages if you have had time off work due to recovery
Damage to property such as your vehicle
Physical and emotional matters
Where the hit and run resulted in the death of a loved one, the case will be handled as wrongful death and damages will also be sought for burial and funeral costs as part of the victim compensation claim.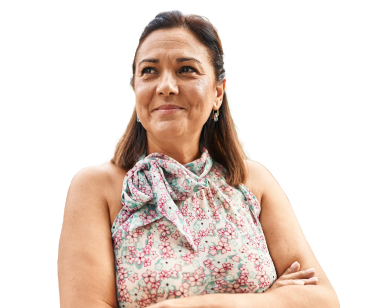 From the initial call to updates on your case status, we are here to get you answers.
Legal Support for Hit and Run Accidents
Pursuing a legal claim against the driver in a hit and run accident can be traumatic. It may bring back memories of the accident and you may find the aftermath and recovery period painful and distressing. This is why it's vital to have the right legal team on board.
Your accident attorneys will handle the case for you, managing things such as the investigation, gathering evidence and negotiation with the other side. If the case proceeds to trial, your lawyer will be there to represent you.
The Law Place can help with hit and run accident claims. If you have been the victim of an Orlando hit and run accident, we encourage you to call our office at (941) 444-4444.
We will offer you a free consultation to talk through your legal options, gather background information on the accident, work with your insurance company and tell you if you have grounds to pursue a claim. A hit and run accident lawyer can address issues such as medical bills and lost wages, insurance coverage and crime victim compensation.
If your accident happened a while ago, don't delay, there are time limits for bringing a claim. Call us today and find peace of mind.