Understanding the ins and outs of Florida's legal system can seem daunting, particularly when you're dealing with a personal injury case. Among the many aspects that come into play, the principle of comparative fault holds a significant position. As a crucial factor in determining the course and outcome of personal injury cases, comparative fault often plays a pivotal role in the compensation that an injured party can potentially recover.
The concept of comparative fault may not be straightforward, especially when you're already grappling with the aftermath of an accident. It involves a detailed understanding of negligence, liability, and the proportionate responsibility for the damages sustained. In essence, comparative fault gauges the extent of your own potential negligence in an accident and adjusts your compensation accordingly.
Navigating the nuances of comparative fault can be complex, and every personal injury case brings with it a unique set of circumstances. At The Law Place, we have a team of dedicated Sarasota personal injury lawyers ready to assist you in comprehending these complexities. Reach out to us for a free consultation today, and let us help you traverse the maze that is Florida's personal injury law.
Decoding Comparative Fault: A Key Component in Florida's Personal Injury Law
If you're involved in a personal injury accident, understanding the principle of comparative fault can be integral to your case. Also known as comparative negligence, this legal doctrine directly influences the damages you can potentially recover.
Comparative fault is rooted in the concept of shared responsibility for an accident. In a nutshell, it recognizes that multiple parties, including the injured party, might have contributed to the accident, and it seeks to apportion fault accordingly.
Florida operates under a system of pure comparative negligence, where the damages an injured party can recover are reduced by their percentage of fault. For instance, if you're found to be 20% at fault for a car accident, any damages awarded to you would be reduced by that 20%.
However, in March 2023, a significant shift occurred with the enactment of House Bill (HB) 837, which introduced substantial changes to Florida's personal injury law. HB 837 moved Florida toward a modified comparative negligence system, introducing a critical threshold for recovering damages.
Under this new law, if the plaintiff (the party bringing the lawsuit) is found to be more than 50% at fault for the accident, they cannot recover damages. This is a significant departure from the previous system, where a plaintiff could recover some portion of damages regardless of their percentage of fault.
Additionally, HB 837 also shortened the statute of limitations for personal injury cases in Florida from four years to two. This means that any legal action related to a personal injury accident must be initiated within two years from the date of the accident.
These changes underscore the importance of understanding comparative fault and its implications for your personal injury claim. With the complexities introduced by the new law, having a skilled Sarasota personal injury attorney can be crucial in navigating your case. Your attorney can help determine fault, estimate potential damages, and guide you through the legal process effectively.
Our team of dedicated attorneys fight and win for Floridians.
Applying Comparative Fault: A Closer Look at Various Personal Injury Scenarios
Comparative fault plays a significant role in determining liability and damages in various personal injury cases. Let's delve deeper into some common scenarios to better understand its application.
Car Accidents
In a car accident, the assessment of fault is crucial. For instance, if you were in an accident where the other party ran a red light, but you were speeding, both parties might share the blame. Under Florida's comparative fault system, if you were found to be 30% responsible due to speeding, and the court awarded you $100,000, your compensation would be reduced by your fault percentage. Hence, you would receive $70,000.
In light of the new law, however, if you were found to be more than 50% at fault, for instance, by reckless driving or DUI, you would be unable to recover damages.
Pedestrian Accidents
Pedestrian accidents are another area where comparative fault may come into play. If a pedestrian was hit while crossing against a traffic signal, they might bear some responsibility. Even if the driver was speeding, the pedestrian's disregard for the signal could be considered a contributing factor. Comparative fault would then be used to apportion damages accordingly.
Premises Liability Cases
In premises liability cases, like a slip and fall accident at a grocery store, comparative fault also applies. If the store failed to display adequate signage warning of a wet floor, they could be held responsible. However, if the injured party was distracted by their phone and did not notice the hazard, their damages might be reduced due to their contributory negligence.
Deciphering Compensation: The Influential Role of Comparative Fault
Understanding how comparative fault affects compensation is fundamental for anyone involved in a personal injury case. The principle influences various types of damages that the injured party may recover, including economic damages, non-economic damages, and in some cases, punitive damages.
Economic Damages
Economic damages refer to tangible losses that can be calculated, such as medical expenses, future medical expenses, lost wages, lost income capacity, and property damage. Under Florida's comparative fault system, if an injured party shares a portion of the blame for the accident, their economic damages are reduced proportionally. For instance, if an injured victim is found 20% at fault and their economic damages total $100,000, their compensation will be reduced to $80,000.
Non-Economic Damages
Non-economic damages encompass more subjective, non-monetary losses that result from an accident, such as pain and suffering, emotional distress, loss of enjoyment of life, and loss of consortium. Just like economic damages, non-economic damages are also subject to reduction based on the plaintiff's degree of fault.
Punitive Damages
In rare circumstances, if the at-fault party's actions were particularly egregious or malicious, punitive damages may be awarded to deter similar behavior in the future. However, with the introduction of HB 837, if the plaintiff is found to be more than 50% at fault, they may be barred from receiving such damages.
We're Florida's top litigation team with over 75 years of combined experience
Steering Through Comparative Fault in Personal Injury Claims
Navigating the maze of comparative fault in personal injury claims can be daunting. This process involves key steps like determining fault, dealing with insurance companies, and seeking compensation, all of which can be significantly influenced by the principles of comparative fault.
Determining Fault
First and foremost, determining fault is a critical aspect of a personal injury claim. This includes investigating the accident, gathering evidence like accident reports, and sometimes relying on eyewitness accounts. The process is used to establish the degree of each party's negligence. For instance, in car accidents or pedestrian accidents, the negligent behavior of each party involved will be thoroughly evaluated to assign a percentage of fault.
Dealing with Insurance Companies
Insurance companies play a significant role in personal injury cases. Often, they will use the comparative fault system to their advantage by trying to assign a higher degree of fault to the injury victim, thereby reducing the amount they have to pay out. Hence, it's crucial to have a Sarasota personal injury attorney who can advocate on your behalf and ensure your rights are protected during these negotiations.
Seeking Compensation
Once fault is determined and negotiations with insurance companies are underway, the pursuit of compensation begins. Depending on the specifics of your case, you may be entitled to recover compensation for a variety of losses including medical bills, lost wages, property damage, and emotional distress. Remember, under Florida's comparative fault system, your potential compensation may be reduced if you are found partially at fault.
Given the complexities of Florida's comparative fault system and its implications on a personal injury claim, the guidance of a Sarasota personal injury attorney can be invaluable. They can help ensure that your rights are respected throughout the legal process and that you receive the compensation you deserve.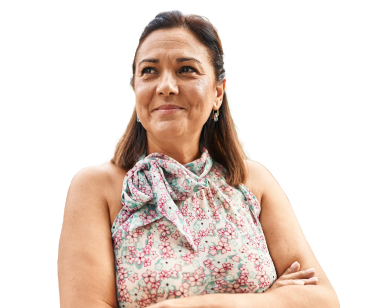 From the initial call to updates on your case status, we are here to get you answers.
The Crucial Role of Sarasota Personal Injury Lawyers in Comparative Fault Cases
Understanding and navigating the comparative fault system in Florida can be complex and overwhelming. However, engaging a Sarasota personal injury lawyer can simplify this process and increase your chances of obtaining fair compensation.
An experienced attorney will meticulously examine the specifics of your case and determine the best strategy to minimize your percentage of fault. They are equipped to negotiate aggressively with insurance companies, helping to ensure that these entities do not unfairly lay the blame on you.
Further, in instances where the case goes to trial, your attorney will present a compelling case to the jury, outlining the negligence of the other party involved. Whether you're dealing with car accidents, pedestrian accidents, or premises liability cases, a dedicated Sarasota personal injury lawyer will guide you every step of the way.
Comparative Fault in Personal Injury Cases in Sarasota, FAQ
What does comparative fault mean in a personal injury lawsuit?
Comparative fault, also known as comparative negligence, is a legal principle used to apportion blame and financial responsibility among all parties involved in an incident. In a personal injury lawsuit, if the plaintiff is found to be partially at fault for the accident, their compensation will be reduced by their percentage of fault.
How does an insurance company use the concept of comparative fault?
An insurance company uses the principle of comparative fault to determine the amount of compensation each party involved in an accident should receive. If they find that you share some fault for the incident, they may reduce your settlement offer proportionately. This is why it's important to have a strong advocate on your side, such as an experienced personal injury attorney.
What is the role of an experienced personal injury attorney in comparative fault cases?
An experienced personal injury attorney will fight for your rights and aim to prove the extent of the other party's negligence. They will gather and analyze all available evidence, challenge the insurance company's assertion of your fault, negotiate for a fair settlement, and represent your interests in court if necessary.
How can a personal injury law firm help me navigate a comparative fault case?
A personal injury law firm has extensive knowledge and experience handling cases involving comparative fault. The firm's attorneys can guide you through the complexities of the legal system, help build a strong case, negotiate with the insurance company, and advocate for you in court. They aim to secure the maximum compensation you deserve for your injuries.
What is a contingency fee basis in a personal injury case?
A contingency fee basis means that the lawyer's fee is contingent, or dependent, on the outcome of your case. This means you don't have to pay any upfront legal fees. Instead, the attorney will receive a certain percentage of the compensation you are awarded if you win your case or secure a settlement. If you do not receive any compensation, you do not owe any attorney's fees. At The Law Place, we work on a contingency fee basis and promise no hidden costs.
What should I do immediately after an accident to strengthen my personal injury case?
First, you should understand the importance of seeking immediate medical attention after an accident in Sarasota, even if the injuries seem minor. Next, report the incident to the police and ensure an official accident report is filed. Gather as much evidence as possible at the scene including photographs, witness contact information, and details of the accident. Lastly, contact a reputable personal injury lawyer as soon as you can to discuss your legal options.
The Law Place: Your Advocate in Sarasota Personal Injury Cases
At The Law Place, are committed to providing strong advocacy for victims of personal injury accidents in Sarasota. Our team of seasoned attorneys understands the intricacies of Florida's comparative fault system and the impact of recent changes to Florida personal injury law.
We strive to secure fair compensation for your medical expenses, lost wages, emotional distress, and other damages. We operate on a contingency fee basis, which means you don't pay unless we win your case.
Don't navigate the complex landscape of personal injury law alone. Contact The Law Place today for a free consultation, and let us put our extensive knowledge and experience to work for you.