A traumatic brain injury (TBI) is a complex, life-altering event that can lead to a multitude of symptoms and long-term consequences,
ranging from headaches and memory loss to serious cognitive impairment and emotional disturbances. These injuries can result from various scenarios, such as auto accidents, falls, and even intentional acts of violence.
Traumatic brain injuries are one of the most challenging forms of personal injury, largely due to their extensive impact on a victim's life. From dealing with substantial medical bills to coping with the emotional and cognitive changes that follow, a TBI can have a devastating effect on both the victim and their loved ones.
When you or a loved one are dealing with the aftermath of a TBI, it can be overwhelming to understand the magnitude of what's happened, let alone consider the legal aspects of your situation. Pursuing a personal injury claim can be a complex process, particularly when a traumatic brain injury is involved. Proving negligence, quantifying damages, and negotiating with insurance companies require a deep understanding of personal injury law, medical knowledge, and strong negotiation skills.
Given the complexities involved in a TBI case, it's crucial to have legal representation to ensure your legal rights are protected, and you receive the compensation you deserve. That's where a Palm Harbor traumatic brain injury lawyer steps in.
Why You Need The Law Place: Your Palm Harbor Traumatic Brain Injury Lawyer
At The Law Place, we understand the devastating impact a traumatic brain injury can have on your life. Our personal injury attorneys are skilled, compassionate, and dedicated to fighting for justice on behalf of TBI victims. With extensive experience handling complex personal injury cases, our legal team is uniquely equipped to navigate the legal maze associated with TBI claims.
We firmly believe that you should be able to focus on your recovery, while we tackle the challenging legal aspects of your case. From conducting an in-depth investigation of your accident to advocating fiercely on your behalf in court, our primary goal is to secure the maximum compensation possible to help you move forward.
Our approach isn't just about winning cases; it's about providing supportive, comprehensive legal care that encompasses every facet of your situation. As your Palm Harbor traumatic brain injury lawyer, we'll stand by your side every step of the way, helping you understand your legal rights, navigate the claim process, and ultimately, ease the burden of this challenging time.
Your first consultation with a Palm Harbor personal injury lawyer is free, providing you with a risk-free opportunity to learn how we can help you. Choose The Law Place as your legal partner, and let us help you turn a devastating situation into a chance for a brighter future.
Our team of dedicated attorneys fight and win for Floridians.
Traumatic Brain Injuries Explained: Causes, Symptoms, and Long-term Effects
Traumatic Brain Injuries (TBIs) are injuries to the brain caused by a sudden trauma that disrupts the normal functioning of the brain. The causes of TBIs can vary widely, but they often occur as a result of a car accident, a fall, sports injuries, or violent attacks. The severity of a head injury can range from a mild concussion to a serious brain injury, leading to prolonged or permanent brain damage.
Symptoms of a TBI can manifest immediately following the trauma or may take days or weeks to appear. These symptoms can be physical, cognitive, or emotional in nature. Physical symptoms can include headaches, dizziness, blurred vision, and loss of consciousness. Cognitive symptoms might involve memory loss, confusion, and difficulties with concentration or decision-making. Emotional symptoms could include mood swings, anxiety, depression, or changes in personality.
The long-term effects of a TBI can be devastating and life-altering. In severe cases, victims may suffer from permanent physical or mental disability. They may need ongoing medical care, physical therapy, and psychological support. The impact of a TBI can extend to a victim's personal life too, affecting relationships, job prospects, and overall quality of life. In many instances, TBI victims may not be able to return to their former line of work or may need assistance with daily activities.
The financial implications of a TBI are also substantial. Medical expenses can mount quickly, from immediate emergency care and hospitalization to ongoing treatments and rehabilitation. Moreover, lost wages from the inability to work add to the financial burden faced by TBI victims and their families.
Given the serious and potentially long-lasting effects of a TBI, victims deserve to receive full and fair compensation for their injuries. This is where the skill of a Palm Harbor traumatic brain injury lawyer from The Law Place becomes essential. We understand the intricacies of TBIs and are committed to helping victims receive the compensation they need to deal with these significant challenges.
The High Costs of Traumatic Brain Injuries: Medical Bills, Lost Wages, and Non-Economic Damages"
Experiencing a traumatic brain injury (TBI) is not just a physical and emotional ordeal – it also carries a heavy financial burden. The direct and indirect costs associated with TBIs can be staggering, turning the lives of victims and their families upside down.
First and foremost are the medical bills. These often start with the immediate costs of emergency care and hospitalization. However, the expense doesn't end once you leave the hospital. TBIs often require long-term care which can include multiple surgeries, rehabilitation therapies, counseling, and even home care. In severe cases, a victim may require lifelong medical attention. The cumulative cost of this medical care can easily run into the hundreds of thousands of dollars, if not more.
The financial impact of a TBI isn't limited to medical bills, either. Victims often have to deal with lost wages due to their inability to work, either temporarily or permanently. This loss of income can exacerbate the financial strain, especially when trying to cope with mounting medical bills. It's important to remember that lost wages can encompass not just the income lost from time off work, but also the potential future earnings if you're unable to return to your profession.
Apart from these tangible costs, a TBI can lead to what are known as non-economic damages. These encompass the pain, suffering, mental anguish, and loss of enjoyment of life that a TBI victim can experience. While these damages don't have a direct financial cost, they are nonetheless real and significant, and victims should be compensated for them.
It's worth noting that calculating these costs and damages accurately is a complex task. It requires deep knowledge of personal injury law and experience in dealing with TBI cases. That's why having a skilled Palm Harbor traumatic brain injury lawyer from The Law Place on your side is crucial. We have the skills to fully assess the financial impact of your TBI and fight for your right to fair compensation. Remember, your initial consultation with us is free, and we take cases on a contingency basis – meaning we don't get paid unless we win your case. Let us take on the burden of fighting for your legal rights, so you can focus on recovery.
We're Florida's top litigation team with over 75 years of combined experience
Navigating Personal Injury Law: Understanding the Legalities of Traumatic Brain Injury Claims
Understanding the legal landscape surrounding traumatic brain injury (TBI) claims is an essential step toward obtaining rightful compensation. Personal injury law can be complex, and the specifics of TBI claims often involve specific knowledge. With an experienced Florida traumatic brain injury lawyer from The Law Place on your side, you can feel confident that your case is in skilled hands.
In Florida, as in most states, personal injury claims, including TBI cases, are usually grounded in the principle of negligence. Negligence means that someone has failed to exercise reasonable care in a given situation, and this failure has caused harm to another. To successfully claim compensation for a TBI, you generally need to prove that another party was negligent and that their negligence caused your injury. This might involve showing, for example, that a driver was distracted or under the influence when they caused a car accident in which you sustained your TBI.
Not all TBI cases arise from negligence, however. Sometimes, TBIs can result from intentional misconduct, such as in cases of assault. In these cases, the standard for proof can be higher, as the plaintiff often must demonstrate that the defendant acted with intent to harm.
Aside from proving negligence or intent, it's crucial to understand the statute of limitations for personal injury claims in Florida. Generally, you have two years from the date of the accident to file a claim, but there can be exceptions. An attorney can help you understand these deadlines and ensure your case progresses in a timely manner.
Compensation for TBI claims can cover economic damages such as medical bills and lost wages, non-economic damages like pain and suffering, and in some cases, punitive damages intended to punish particularly egregious conduct. It's essential to understand that each case is unique, and the specific damages available will vary.
Insurance companies often play a significant role in TBI claims. Insurers may try to minimize their payouts by disputing the severity of your injuries or the circumstances of your accident. That's why having a seasoned personal injury lawyer who can stand up to insurance companies is vital.
The Law Place is here to navigate these complexities on your behalf. We are a dedicated law firm with an experienced legal team ready to guide you through every stage of the process. Contact us for a free consultation in Palm Harbor, FL today, and let us help you pursue the compensation you deserve.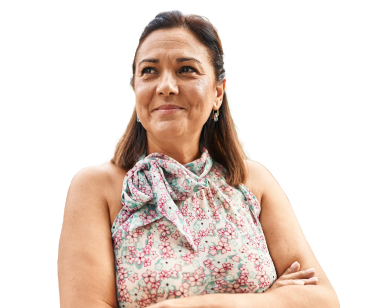 From the initial call to updates on your case status, we are here to get you answers.
Proving Negligence in Traumatic Brain Injury Cases: The Crucial Role of a Skilled Lawyer
Proving negligence is a fundamental element in most traumatic brain injury (TBI) claims. Negligence refers to a failure to exercise the level of care that a reasonable person would in a similar situation, which subsequently leads to an injury. The person who was negligent, or failed in their duty of care, can be held legally responsible, or "liable," for the damages incurred by the injured party. A seasoned Palm Harbor traumatic brain injury lawyer from The Law Place can be indispensable in helping you demonstrate negligence and strengthen your claim.
To establish negligence, there are four key elements that must be demonstrated: duty, breach, causation, and damages.
Duty – The defendant (the person being sued) must have owed a duty of care to the plaintiff (the injured person). For instance, all motorists have a legal duty to drive safely and follow traffic rules to prevent harm to others.
Breach – The defendant must have breached this duty. Using the same example, if a motorist was texting while driving and caused an accident, this would likely be considered a breach of duty.
Causation – There must be a direct causal link between the defendant's breach of duty and the plaintiff's injury. If the texting motorist's car struck a pedestrian, causing the pedestrian to suffer a TBI, this element of causation would likely be satisfied.
Damages – The plaintiff must have suffered damages (losses), such as medical bills, lost wages, and pain and suffering, as a result of the injury.
Proving these elements can involve complex legal arguments and require comprehensive evidence, including medical records, accident reports, witness testimony, and expert opinions. A skilled lawyer will understand the intricacies of assembling and presenting this evidence in the most compelling way.
Furthermore, a lawyer experienced in handling TBI cases will be able to challenge any defenses raised by the opposing party. Modified fault in personal injury cases in Florida means that if you are found to be partially at fault for the accident, your compensation will be reduced accordingly. Under this doctrine you are found to be more than 50% at fault, then you will lose your right to any compensation. A lawyer can work tirelessly to minimize the degree to which you are found at fault, thereby maximizing your potential compensation.
At The Law Place, our dedicated Palm Harbor personal injury lawyers understand the complexities involved in proving negligence in TBI cases. With us on your side, you can be confident that your case will be handled with the highest level of legal knowledge and experience. Contact us today for a free consultation, and let us help you fight for the justice you deserve.
The Road to Compensation: How a Palm Harbor Traumatic Brain Injury Lawyer Can Help
If you or a loved one have experienced a traumatic brain injury, it's essential to know that you are not alone in this challenging time. The road to compensation can be daunting and confusing, and a Palm Harbor traumatic brain injury lawyer from The Law Place can guide you along this path and help you demand the compensation you deserve.
The process typically begins with a free consultation, where our legal team will listen to your story, understand the circumstances of your case, and offer an initial evaluation of its potential value. During this initial meeting, we will answer any questions you might have about your claim and the legal process ahead.
Our personal injury lawyers will then gather evidence to build a strong case on your behalf. This evidence can include medical records, accident reports, witness testimonies, surveillance videos, expert opinions, and any other documentation that can substantiate your claim. We will carefully analyze this information to demonstrate the negligent party's liability and the extent of your injuries and other damages.
One critical aspect of a traumatic brain injury case is determining the full extent of your damages. These can include not only medical expenses and lost wages but also non-economic damages like pain and suffering, emotional distress, and loss of enjoyment of life. Given the potential long-term effects of a traumatic brain injury, your attorney will also consider future costs such as ongoing medical treatment, rehabilitation, and decreased earning capacity.
Negotiating with the insurance company is another crucial phase where the value of a skilled lawyer becomes evident. Insurance companies often use tactics to minimize their payout or deny your claim. Our legal team has extensive experience dealing with these strategies and will fight relentlessly to ensure that you receive fair compensation.
If a fair settlement cannot be reached, we are fully prepared to take your case to court. Our attorneys are accomplished litigators with a track record of success in the courtroom.
In every step of the process, from the initial consultation to the final settlement or verdict, The Law Place is dedicated to providing you with top-tier legal representation. We work on a contingency basis, meaning you don't pay us unless we win your case.
Navigating the aftermath of a traumatic brain injury can be an overwhelming experience. But with The Law Place, you'll have a team of seasoned attorneys in your corner, ready to fight for your rights and your future. Contact us today for a free case evaluation.
The Law Place Advantage: Our Unique Approach to Traumatic Brain Injury Cases
At The Law Place, our Palm Harbor traumatic brain injury lawyers understand that the road to recovery from a brain injury is not only physically challenging but emotionally and financially draining as well. We believe in taking a comprehensive approach to handling these cases, considering all facets of the victim's life that may have been affected.
Our dedicated legal team begins by conducting a thorough investigation of the accident to gather all the necessary evidence. We work closely with medical professionals to understand the full extent of the brain injury and its impact on the victim's life. We then meticulously prepare your case, employing various strategies to hold the negligent parties accountable.
Furthermore, we understand the games that insurance companies often play to minimize payouts. Our team is skilled at negotiating and is prepared to fight vigorously to secure maximum compensation for your medical bills, lost wages, pain and suffering, and other damages.
Above all, we provide personalized attention and compassionate service. You are not just another case number at The Law Place; you are a valued client who deserves respect, care, and the highest standard of legal representation.
Palm Harbor Traumatic Brain Injury Lawyer – Understanding the Complexity of Traumatic Brain Injuries, FAQ
Navigating a traumatic brain injury claim can be complex and overwhelming. Here, we answer some of the most frequently asked questions to help you understand the process.
What is a traumatic brain injury (TBI)?
A traumatic brain injury (TBI) occurs when a sudden trauma, such as a blow, bump, or jolt to the head, disrupts the normal function of the brain. It can result in a wide range of physical and psychological effects, from headaches and dizziness to cognitive issues and emotional changes.
How is negligence proven in a TBI case?
To prove negligence in a TBI case, your lawyer must show that the other party had a duty of care towards you, they breached this duty, their breach caused your injury, and you suffered damages as a result. Evidence can include medical records, accident reports, witness statements, and expert testimony.
What damages can I claim in a TBI case?
In a TBI case, you can claim both economic and non-economic damages. Economic damages cover measurable losses like medical bills, lost wages, and future medical expenses. Non-economic damages compensate for intangible losses such as pain and suffering, emotional distress, and loss of enjoyment of life.
How long do I have to file a TBI claim in Florida?
In Florida, you now have two years from the date of the accident to file a personal injury lawsuit, including TBI claims. This timeframe has been reduced from four years as of March 2023 with a tort reform bill, HB 837.  However, certain circumstances can extend this timeframe, so it's essential to consult with a personal injury attorney as soon as possible.
How can a Palm Harbor traumatic brain injury lawyer help me?
A Palm Harbor traumatic brain injury lawyer can guide you through the complex legal process, gather and analyze evidence, negotiate with the insurance company, and represent you in court if necessary. They will work to protect your legal rights and pursue maximum compensation on your behalf.
Do I have to pay if I don't win my case?
At The Law Place, we work on a contingency basis as per the Florida State Bar Association guidelines. This means you pay no upfront fees, and we only get paid if we win your case.
Remember, each case is unique, and this FAQ provides general information. For advice specific to your situation, contact The Law Place for a free case evaluation.
Final Thoughts: Why Choose The Law Place as Your Palm Harbor Traumatic Brain Injury Lawyer
Dealing with a traumatic brain injury can be one of the most challenging times in a person's life. As such, you need a legal team that is not only experienced and skilled but also compassionate and understanding. That's what you get when you choose The Law Place.
Our lawyers have extensive experience handling traumatic brain injury cases in Palm Harbor and across Florida. We are committed to providing our clients with effective legal representation while understanding the importance of treating them with the care and respect they deserve during such a difficult time.
At The Law Place, we understand that every case is unique, and so is every client. This is why we tailor our services to meet your specific needs. We offer a free case evaluation, giving you an opportunity to understand your legal options without any financial obligation.
Choose The Law Place for your Palm Harbor traumatic brain injury case. Let us stand by your side, fight for your rights, and help you secure the compensation you rightfully deserve. Reach out to us today.