Traumatic brain injuries range from mild concussions to severe brain damage, affecting every facet of life, including physical health, cognitive abilities, and emotional wellbeing. The legal implications of such injuries can be intricate and challenging to understand, especially without proper guidance. Grasping the intricacies of the Florida personal injury law, dealing with insurance companies, and fighting for just compensation are vital steps in your recovery journey. Having a Lehigh Acres personal injury lawyer on your side can significantly alleviate these burdens.
The Law Place's Experience in Traumatic Brain Injury Cases
The Law Place, a leading law firm in Lehigh Acres, Florida, has a proven track record of representing clients with traumatic brain injuries. Our skilled attorneys bring a wealth of knowledge and experience to navigate the intricacies of personal injury law, ensuring that you receive the compensation you deserve.
We understand the immense challenges traumatic brain injury victims and their families face. Our team offers comprehensive legal services designed to ease your burden and guide you through the complex legal maze. We are committed to fighting for your rights and ensuring that negligent parties are held accountable.
We prioritize open and honest communication with our clients, understanding their unique circumstances and crafting a legal strategy tailored to their needs. Our attorneys have extensive experience negotiating with insurance companies, and we will not hesitate to take a case to court if it's in the best interest of our clients.
At The Law Place, we believe that no one should suffer due to another's negligence. Our commitment to justice is evident in the relentless pursuit of fair compensation for our clients. We offer a free consultation, providing you an opportunity to discuss your case with an experienced traumatic brain injury attorney. Take the first step towards securing your future by contacting The Law Place today. Together, we can fight for the justice you deserve.
Our team of dedicated attorneys fight and win for Floridians.
What Is a TBI, and why is it so serious?
A traumatic brain injury (TBI) is a severe condition resulting from a forceful or sudden impact to the head. These injuries can occur when the brain is violently shaken or when an object pierces the skull and enters brain tissue. TBIs range in severity from mild to severe and can lead to permanent disability or even death.
TBIs usually fall into two categories: closed and open (or penetrating). Closed TBIs occur when there is a non-penetrating injury to the brain with no break in the skull, often resulting from car accidents, falls, or sports injuries. On the other hand, open or penetrating TBIs involve a break in the skull and are usually the result of assaults, gunshot wounds, or severe falls.
One of the most common causes of TBI is motor vehicle accidents. Whether it's a car, truck, or motorcycle accident, the sudden impact can cause the brain to move within the skull, resulting in a traumatic brain injury. Similarly, swimming pool accidents, especially diving accidents, can lead to TBIs due to the abrupt stop upon hitting the water or pool bottom.
Fall accidents, whether from a ladder, down stairs, or slip and falls on the same level, can also cause TBIs. The elderly and young children are particularly susceptible to these kinds of injuries due to their vulnerability to falls.
The effects of a TBI can vary significantly depending on the severity and location of the injury. Mild TBIs, often referred to as concussions, may result in temporary symptoms such as headaches, confusion, dizziness, and changes in mood or behavior. While these symptoms can be disturbing, most people recover fully with proper care and rest.
Moderate to severe TBIs, however, can lead to long-term or even permanent impairments. These injuries can cause physical symptoms, such as persistent headaches, seizures, sleep disorders, and loss of coordination. Cognitive effects may include memory loss, difficulty concentrating, and problems with executive functions such as planning and organization. Emotional and behavioral changes, including depression, anxiety, aggression, and social inappropriateness, are also common. Severe TBIs may result in a coma or persistent vegetative state.
The aftermath of a TBI can be life-altering, impacting every aspect of a person's life, including their ability to work, engage in daily activities, and maintain relationships. Thus, it's not just the initial medical treatment that is of concern; rehabilitation and long-term care can pose significant financial and emotional burdens to victims and their families.
This is where the importance of a Lehigh Acres traumatic brain injury lawyer comes in. With their experience in personal injury law and a deep understanding of the devastating effects of TBIs, they can advocate for victims to ensure they receive the compensation necessary to cover medical bills, ongoing therapy, lost wages, and pain and suffering. With such high stakes, it's crucial to have a seasoned attorney to guide you through this complex process, fighting for your rights every step of the way.
The Importance of Securing Legal Representation For Traumatic Brain Injury Cases
When you or a loved one suffers a traumatic brain injury (TBI), the aftermath can be overwhelming. Medical bills pile up, lost wages compound financial stress, and the victim's physical and emotional pain can be immeasurable. In these distressing circumstances, it's vital to have an experienced Lehigh Acres traumatic brain injury lawyer by your side.
A competent TBI lawyer provides invaluable assistance and guidance during this trying time. With a profound understanding of personal injury law, they can navigate the complex legal terrain and fight for fair compensation on your behalf. They know the intricacies of TBI cases and the long-term impacts such injuries can have, allowing them to accurately assess the worth of your claim.
Dealing with insurance companies is another key aspect where legal representation is essential. Insurance companies, aiming to protect their bottom line, often attempt to minimize the payout or even deny claims. They have teams of lawyers working to challenge the severity of injuries or dispute liability. An experienced TBI lawyer can counter these tactics, advocating relentlessly for your rights.
Insurance companies may present you with a settlement offer, but without legal counsel, you might find it challenging to gauge if the amount truly covers your current and future needs. A skilled TBI lawyer can critically evaluate these offers and negotiate to ensure you receive the maximum compensation you deserve.
The complexity of TBI claims is another reason why legal representation is crucial. Proving the cause of the injury, establishing negligence, demonstrating the extent of damages – these steps require comprehensive legal knowledge and meticulous attention to detail. Your attorney can gather necessary evidence, consult with medical experts, handle paperwork, and meet legal deadlines, providing you with the peace of mind to focus on recovery.
Furthermore, if your case proceeds to trial, having a seasoned lawyer to present your case effectively and persuasively before the jury can significantly impact the outcome. They can illustrate the profound impact the TBI has had on your life, pushing for the highest possible damages.
We're Florida's top litigation team with over 75 years of combined experience
How The Law Place Approaches TBI Cases
The Law Place is no stranger to traumatic brain injury (TBI) cases in Lehigh Acres, Florida. We approach each case with a deep understanding of the life-altering impacts these injuries can have, and we are committed to ensuring our clients receive the justice they deserve. We are well-versed in handling both the legal and medical complexities inherent to TBI cases, ensuring comprehensive and compassionate representation.
Our approach to TBI cases is a holistic one. We do not see our clients merely as cases but as individuals who have suffered significant trauma. Our goal is to help them navigate their way back to as normal a life as possible. To this end, we consider not only the immediate damages – such as medical bills, property damage, and lost wages – but also long-term consequences, like future medical expenses, loss of earning capacity, and emotional distress.
Our legal team is adept at unraveling the complex medical aspects of a TBI case. We work closely with medical professionals to gain a thorough understanding of our clients' injuries, the treatment required, and the projected path to recovery. This helps us accurately estimate the true cost of the injury, ensuring we fight for a settlement that genuinely reflects our clients' needs.
Handling a TBI lawsuit involves multiple stages, and we guide our clients through each one. From the initial consultation, where we assess the potential case, to the investigation phase, where we gather evidence, interview witnesses, and consult with experts – our team is hands-on and proactive. We handle the legal legwork, giving our clients the time and space they need to recover.
Negotiating with insurance companies is another area where we excel. Armed with strong evidence and a detailed understanding of the extent of our clients' damages, we are well-prepared to counter lowball settlement offers and press for maximum compensation. Our lawyers are skilled negotiators who will not back down until we believe our clients are being offered a fair deal.
We also prepare every case as if it will go to trial. This ensures we are ready to take the next step if negotiations fail to result in an acceptable settlement. Our lawyers are experienced litigators who know how to present compelling cases in court, showcasing the full extent of the harm suffered by our clients and arguing persuasively for their right to compensation.
Our track record includes numerous successful TBI cases, where we have secured significant compensation for our clients. These results reflect our unwavering commitment to our clients and our dedication to providing top-tier legal representation.
In conclusion, The Law Place is committed to delivering legal services that are both comprehensive and compassionate. We understand that dealing with a TBI is challenging enough without having to navigate the complex legal process alone. If you or a loved one have suffered a traumatic brain injury in Lehigh Acres, Florida, we are here to help. Trust us to handle your case with the utmost care, as we strive to get you the compensation you deserve.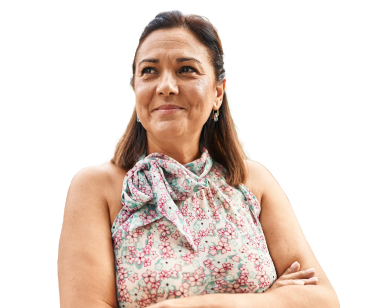 From the initial call to updates on your case status, we are here to get you answers.
Potential Compensation in Traumatic Brain Injury Cases
Victims of traumatic brain injuries often face substantial medical expenses and personal hardships. The financial burden can be overwhelming, and the emotional stress only compounds these difficulties. Understanding the potential compensation available in TBI cases can provide some relief in these challenging times.
Compensation in TBI cases typically includes various types of damages. Economic damages cover tangible financial losses such as:
Medical Bills: This includes both immediate costs, like emergency room visits and hospital stays, as well as long-term medical expenses such as physical therapy, rehabilitation, medication, and any necessary future surgeries.
Lost Wages: Victims of TBIs often have to take substantial time off work for recovery. Compensation can cover the earnings lost during this period.
Loss of Earning Capacity: In severe cases, TBIs may impact a person's ability to return to their previous job or work at all. In such instances, compensation can include future lost wages.
Non-economic damages, though more difficult to quantify, are equally significant. These include:
Pain and Suffering: This refers to the physical pain and emotional distress resulting from the injury.
Loss of Enjoyment of Life: TBIs can inhibit victims from enjoying activities they previously loved. Compensation can be sought for this loss.
Emotional Distress: Psychological impacts such as anxiety, depression, or post-traumatic stress disorder are common after TBIs and are factored into the compensation.
Interactions with insurance companies form a significant part of the compensation process. Insurance companies may try to minimize the payout, so it's crucial to approach these negotiations armed with a clear understanding of the full scope of your damages. An experienced TBI attorney can advocate on your behalf, negotiate effectively with insurance companies, and ensure your rights are protected.
Properly documenting damages is an essential part of securing fair compensation. Medical records detailing the injury and its effects, proof of lost earnings, and any evidence demonstrating pain and suffering are valuable in building a strong case. Maintaining a comprehensive record of all injury-related expenses and impacts on your life will help to validate your claim.
Remember, every case is unique, and the amount of compensation varies depending on the specifics of your case. An experienced Lehigh Acres traumatic brain injury lawyer from The Law Place can review your case details, guide you through the process, and strive to secure the maximum compensation you deserve. It's essential to remember that you don't have to navigate this challenging path alone. We are here to help.
Why Choose The Law Place for Your Traumatic Brain Injury Case
At The Law Place, our commitment to our clients extends beyond providing legal advice. We understand that traumatic brain injuries involve much more than the physical impact; they affect your quality of life, financial stability, and emotional wellbeing. This comprehension shapes our approach, ensuring that we treat each case with the dedication and compassion it deserves.
Our legal team, boasting several years of experience in handling personal injury cases, includes some of the most skilled traumatic brain injury lawyers in Lehigh Acres. Each member brings unique insights and knowledge to the table, working collaboratively to build the strongest case possible for you. We pride ourselves on our diligent case preparation, aggressive advocacy, and our consistent track record of securing favorable outcomes for our clients.
Our attorneys are not just well-versed in the law; they also understand the medical complexities that come with traumatic brain injuries. They can effectively communicate these complexities in court, helping to ensure that your experiences and challenges are fully understood and considered.
At The Law Place, our commitment to you is personal. We take the time to understand your unique situation, needs, and objectives. We believe in clear, open communication and will keep you informed about every step in your case. Furthermore, we operate on a contingency fee basis, which means you don't pay us unless we win your case.
Choosing a personal injury lawyer to represent your traumatic brain injury case is an important decision. You need an advocate who will fight for your rights and go the extra mile to secure the compensation you deserve. When you choose The Law Place, you're not just hiring a personal injury attorney ; you're gaining a dedicated partner who will stand by your side throughout your journey to justice. Let us help you turn a challenging situation into a powerful fight for your rights.
Frequently Asked Questions
What is a traumatic brain injury (TBI)?
A traumatic brain injury is an injury to the brain caused by an external force such as a violent blow or jolt to the head or body. Effects can include physical impairment, cognitive dysfunction, emotional changes, and behavioral changes.
What causes a TBI?
TBIs are often caused by falls, motor vehicle accidents, violence, sports injuries, and explosive blasts.
How can The Law Place help me if I or a loved one has suffered a TBI?
The Law Place can provide you with legal representation, helping you seek justice and recover compensation for medical bills, lost wages, pain, and suffering, and more. Our experienced attorneys are well-versed in personal injury law and can help you navigate the legal complexities associated with your case.
How much can I expect to recover in a TBI case?
The amount of compensation you may recover in a TBI case varies significantly based on factors like the severity of the injury, the impact on your quality of life, lost income, future medical costs, and more. A knowledgeable attorney can help evaluate your case and give you a more precise estimation.
Will my case go to trial?
Most personal injury cases settle before they reach trial. However, if a fair settlement can't be reached, The Law Place is prepared to take your case to court. Our attorneys are experienced litigators who are ready to fight for your rights in the courtroom.
How long do I have to file a personal injury lawsuit in Florida?
The statute of limitations for personal injury cases in Florida is typically two years from the date of the accident. However, it's always best to consult with an attorney as soon as possible to ensure your rights are protected.
How much will it cost to hire The Law Place?
The Law Place operates on a contingency fee basis, which means you don't pay anything unless we recover compensation for you. We offer a free initial consultation to discuss the details of your case and explore your legal options.
What should I do if the insurance company contacts me?
If an insurance company contacts you, it's crucial not to provide any statements or sign any documents without first consulting with an attorney. Insurance companies often try to limit their liability and reduce the compensation they have to pay.
What is the role of a traumatic brain injury lawyer?
A TBI lawyer serves to protect your rights and seek the maximum compensation possible for your injuries. This includes gathering evidence, negotiating with insurance companies, and representing your interests in court if necessary.
Can I file a claim if a loved one has died due to a traumatic brain injury?
Yes, if a loved one died due to a TBI caused by someone else's negligence, you might be eligible to file a wrongful death claim. This type of claim can seek compensation for funeral and burial costs, loss of companionship, lost income, and more.
Remember, every case is unique, and this FAQ provides general answers. For advice tailored to your specific situation, please reach out to The Law Place for a free consultation.
The Law Place, Here When You Need Us Most
Traumatic brain injuries are devastating and life-altering. They not only affect the physical and mental health of the victims but also bring forth a wave of financial and emotional stress. In such challenging times, the importance of a skilled Lehigh Acres traumatic brain injury lawyer cannot be overstated. Legal representation by a proficient and experienced attorney can make a substantial difference in navigating the complexities of personal injury law and acquiring the rightful compensation that the victim deserves.
At The Law Place, we deeply understand the challenges associated with traumatic brain injuries. Our team of seasoned attorneys is committed to standing by your side, offering the guidance and legal support you need through this challenging journey. We've demonstrated a relentless pursuit of justice for our clients, emphasizing personal injury cases involving traumatic brain injuries.
Our approach goes beyond standard legal representation; we consider every facet of your case, from the immediate impact of the injury to the long-term consequences, ensuring your compensation reflects the full scope of your suffering and loss. With a track record of successful case outcomes and a deep-rooted commitment to our clients, The Law Place is an ally you can trust when you need it most.
In conclusion, we believe that our experience and commitment make us the ideal choice for handling your traumatic brain injury case in Lehigh Acres. If you or a loved one has suffered a traumatic brain injury, we urge you to take the first step towards securing your future. Contact The Law Place today for a free, no-obligation consultation. Let us help you find the path to recovery and justice.