In the blink of an eye, an accident can occur, drastically altering the course of your life. A traumatic brain injury (TBI) is one such
catastrophic consequence that can result from accidents such as a car crash or fall accident. These devastating injuries often leave victims and their families grappling with many challenges, from the physical and emotional toll to the overwhelming medical bills and lost wages.
If you or a loved one has suffered a traumatic brain injury in Cape Coral, you need to understand that you don't have to face these challenges alone. Securing the services of an experienced traumatic brain injury lawyer can be a critical step towards not only understanding the complexities of your situation but also in pursuing compensation from the liable party. A lawyer can help you navigate the complex legal landscape, ensuring that your rights are protected and that you are equipped to seek the maximum possible compensation.
At The Law Place, our experienced team of lawyers has a long-standing reputation for advocating for brain injury victims in Cape Coral and throughout Southwest Florida. We believe in standing by our clients, guiding them through the intricate legal process, and relentlessly pursuing the compensation they need to support their recovery journey.
Don't allow someone else's negligence or carelessness to dictate your future. Take the first step towards getting the help you need. Call The Law Place today for a free consultation with a Cape Coral personal injury lawyer.
Understanding Traumatic Brain Injuries
A traumatic brain injury is complex with a broad spectrum of symptoms and disabilities, which can significantly impact the victim's life. Understanding the causes, severity, and consequences of a traumatic brain injury is crucial for the legal journey to seek compensation for damages.
Causes of Traumatic Brain Injuries
The cause of a TBI often determines the complexity of the legal claim, the potential liable parties, and the extent of the damages that can be claimed. Several situations could lead to a traumatic brain injury.
Car Accidents – Car accidents are one of the leading causes of TBIs. High-impact collisions can cause the head to suddenly and violently hit an object, such as the steering wheel or windshield, resulting in a brain injury. The at-fault party in a car accident can be held accountable for their negligence.
Truck Accidents – Due to commercial trucks' sheer size and weight, accidents often lead to severe injuries, including TBIs. Multiple parties could be held liable in such cases, including the truck driver, trucking company, or even the vehicle manufacturer.
Fall Accidents – Slips, trips, and falls, especially in places like construction sites, can cause severe brain injuries. The property owner or manager may be held liable for failing to maintain a safe environment.
Pool Accidents – Pool accidents, such as slip and falls on wet surfaces or diving into shallow water, can lead to traumatic brain injuries. Owners of public or private swimming pools have a duty of care to ensure the safety of users.
Medical Malpractice – Instances of medical malpractice, such as surgical errors, misdiagnosis, or birth injuries, can lead to a TBI. Health care providers can be held accountable for medical negligence.
Boating Accidents – Boating accidents, like collisions or capsizing, can lead to brain injuries. Operators of boats and other watercraft can be held liable if their negligence caused the accident.
Different Degrees of Severity in Brain Injuries
The impact of a traumatic brain injury on a person's life often depends on the severity of the injury. TBIs can range from mild concussions with temporary symptoms to severe injuries that cause long-term or even permanent disability. In severe cases, a TBI can result in coma or even wrongful death.
Impact of Brain Injuries on Victims' Lives
The consequences of a traumatic brain injury can be devastating, affecting nearly every aspect of a victim's life. Victims may face physical challenges, such as impaired movement, speech difficulties, or chronic pain. Cognitive impairments might include memory loss, decreased concentration, or difficulty in decision-making.
Furthermore, the emotional and psychological toll can be significant, with victims potentially experiencing mood swings, depression, or anxiety. These challenges can also affect personal relationships and the ability to work, leading to lost wages and financial stress.
A traumatic brain injury can turn a person's world upside down. It's essential to seek an experienced lawyer who can assist you in pursuing compensation to cover medical costs, future medical care, lost income, and other damages. You don't have to face this daunting journey alone; The Law Place is here to help.
Our team of dedicated attorneys fight and win for Floridians.
The Role of a Traumatic Brain Injury Lawyer
A traumatic brain injury case can be complex, requiring a deep understanding of medical terms, the ability to interpret medical records, and the capacity to calculate the financial impact of the injury. This is where the role of an experienced traumatic brain injury lawyer becomes indispensable.
How an Injury Lawyer Can Help in a Brain Injury Case
Navigating the legal process following a traumatic brain injury can be challenging, but a skilled injury lawyer can provide valuable assistance in several ways.
Investigation – The lawyer can help gather all necessary evidence to build a strong case, such as medical records, witness statements, accident reports, and more.
Proving Liability – Establishing someone else's negligence or carelessness as the cause of your injury is crucial. A competent lawyer will analyze all the facts of the case to prove that the liable party breached their duty of care, causing the accident and subsequent injury.
Negotiation – Your lawyer will negotiate with the insurance company of the at-fault party on your behalf. Their experience and knowledge can help you receive a fair settlement that covers all your medical bills, lost wages, and other related costs.
Filing a Lawsuit – If a fair settlement cannot be reached, your lawyer may recommend filing a personal injury lawsuit. They will represent you in court and fight for your rights.
Process of Filing an Insurance Claim or Legal Claim
Filing an insurance claim or a legal claim is a multi-step process that a skilled lawyer can guide you through. It typically involves reporting the accident, gathering evidence, establishing liability, calculating damages, negotiating with the insurance company, and, if necessary, preparing for a lawsuit.
It's crucial to remember that time is of the essence in such cases due to Florida's statute of limitations. Thus, it's best to consult a lawyer as soon as possible after the accident.
Proving Negligence in a Traumatic Brain Injury Case
A crucial aspect of any personal injury case, including those involving traumatic brain injuries, is the legal concept of negligence. Essentially, negligence means a failure to exercise the level of care that a reasonable person would under the same circumstances. For a victim to pursue compensation, they must prove that someone else's negligence or carelessness directly caused their injury.
Understanding the Concept of Negligence
In legal terms, negligence involves four key elements: duty of care, breach of duty, causation, and damages. Here's how these apply in a traumatic brain injury case:
Duty of Care – The at-fault party (e.g., another driver, property owner, or medical professional) had a legal obligation or "duty of care" to act in a manner that ensures the safety of others.
Breach of Duty – The at-fault party failed to fulfill this duty of care. This could be through an action (such as driving recklessly) or inaction (like failing to maintain a safe environment).
Causation – The breach of duty directly caused the victim's injury. In other words, the injury would not have occurred without the at-fault party's negligence.
Damages – The victim suffered actual damages (like medical bills, lost wages, or pain and suffering) as a result of the injury.
Determining the At-Fault Party
Identifying the liable party is a critical part of any traumatic brain injury case. This might be straightforward in some cases, like a car accident where another driver was clearly at fault. However, in other situations, it can be complex. For instance, in a slip and fall accident, the property owner, a third-party contractor, or even a government entity could potentially be at fault.
An experienced traumatic brain injury lawyer can prove invaluable in these cases. They can conduct a thorough investigation, gather necessary evidence, consult with experts, and build a compelling case to prove negligence and secure fair compensation for accident victims.
We're Florida's top litigation team with over 75 years of combined experience
Claiming Damages in Traumatic Brain Injury Cases
In traumatic brain injury cases, the cost extends beyond immediate medical bills. The long-term implications can lead to significant financial strain, not just for the victim but for their family as well. Fortunately, Florida law allows for the claiming of various types of damages, potentially enabling the victim and their family to recover substantial compensation.
Economic Damages
Economic damages represent the tangible financial costs resulting from a traumatic brain injury. These include:
Medical Costs – These encompass both past and future expenses related to medical care, such as hospital bills, surgery costs, medication, rehabilitation, and long-term care if required. Given the potentially severe nature of traumatic brain injuries, medical costs can be substantial and long-lasting.
Lost Wages – If the injury results in the victim's inability to work, either temporarily or permanently, they can claim compensation for lost income. This also extends to diminished earning capacity if the victim can no longer perform at the same level as before the injury.
Property Damage – If the brain injury occurred due to an incident such as a car accident, the victim could claim compensation for any property damage incurred.
Non-Economic Damages
Non-economic damages refer to the less tangible but equally significant impacts of a traumatic brain injury. These include:
Pain and Suffering – This accounts for the physical pain and mental distress caused by the injury. Given the severity of many traumatic brain injuries, the associated pain and suffering can be extensive.
Loss of Enjoyment of Life – This covers the reduction in a victim's ability to enjoy the activities and pleasures of life that they used to before the injury.
Emotional Distress – Traumatic brain injuries can lead to significant psychological impacts, including anxiety, depression, and post-traumatic stress disorder (PTSD).
Family Claims
In severe cases, where a traumatic brain injury renders a person incapable of pursuing a legal claim, family members can seek compensation on behalf of the victim. Also, if the traumatic brain injury results in the victim's wrongful death, the family can file a wrongful death lawsuit to claim damages for loss of consortium, loss of support and services, mental and emotional suffering, and funeral expenses.
Given the potential for long-term or permanent injuries in traumatic brain injury cases, the compensation amounts can be substantial. This emphasizes the importance of engaging an experienced lawyer to help you fully understand and assert your legal rights to claim the damages you are entitled to.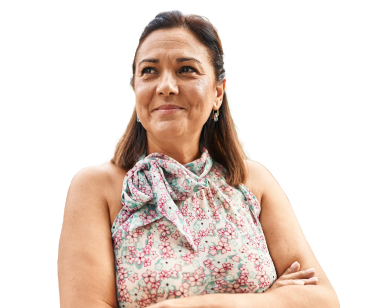 From the initial call to updates on your case status, we are here to get you answers.
The Law Place: A Reliable Partner in Your Recovery Journey
When facing the immense challenges brought about by a traumatic brain injury, it is paramount to have a reliable partner in your recovery journey. The Law Place serves as such a partner, committed to advocating for your legal rights and helping you secure the financial support necessary to facilitate your healing process.
Our law firm prides itself on its experienced team and dedication to its clients. With 75 years of combined experience, our lawyers bring a wealth of knowledge and insights to each case. We utilize a team-based approach, ensuring that every case benefits from the collective expertise of our attorneys, making us particularly adept at handling complex cases, including those involving medical malpractice.
Our Commitment to Clients: The No-Win No-Fee Structure
At The Law Place, we operate under a contingency fee. This means that we only charge for our services if we win your case. We believe that access to top-notch legal representation should not be determined by financial capability. With this structure, we ensure that every brain injury victim in Cape Coral, Fort Myers, Sarasota, Tampa, Clearwater, and surrounding areas, can afford quality legal services.
What Sets The Law Place Apart in Serving Cape Coral and Southwest Florida
In serving Cape Coral and Southwest Florida, The Law Place stands out for its unwavering commitment to its clients. Our goal extends beyond winning cases – we strive to help our clients navigate the difficult recovery journey and rebuild their lives after a traumatic brain injury.
Moreover, we maintain open, honest communication throughout the legal process, ensuring our clients are always up-to-date and informed about their cases. We also offer free consultations, making it easy for potential clients to understand their legal options without any financial obligation.
The Commitment of The Law Place to Serving Cape Coral Brain Injury Victims
At The Law Place, we are dedicated to serving Cape Coral brain injury victims. Our experienced team understands the physical, emotional, and financial burdens that a traumatic brain injury can impose, and we fight tirelessly to secure the financial support our clients need and deserve.
Our firm has an impressive track record of holding the responsible parties accountable and obtaining significant compensation for our clients. We value open and frequent communication, keeping our clients updated at every stage of their case. Above all, we are here to advocate for you, and we offer a free legal consultation to start your journey towards recovery.