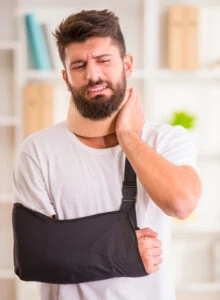 Scooters are placed in a special type of vehicle class alongside micro-mobility vehicles such as self-balancing scooters, hoverboards, and other non-licensed forms of transportation.
Anyone with a mobile phone can use electric scooters instead of walking when they download an application that shows scooter rental availability. However, the scooter's boost in popularity has also led to scooter accidents and injuries.
At The Law Place, we have years of experience when it comes to recovering compensation for scooter accidents across the state of Florida. We know that scooter accidents tend to occur when riders lose control or collide with another motor vehicle, a parked object, or a scooter defect. Injuries can range from minor to serious injuries.
If you have been injured in a scooter or an e-scooter accident, then you will need a Tampa scooter accident attorney to determine who was negligent and help you to receive the compensation that you deserve. We take pride in representing each and every one of our clients. Your case is safe with us.
Responsible Parties in Scooter Accidents in Tampa, FL
Our team of Tampa scooter accident lawyers has noticed the increase in people using motorized scooters and other forms of micro-mobility transportation. We have also tracked how scooter accidents tend to happen and the injuries that usually occur.
Our team has kept a close eye on the Tampa city council and the Florida State Legislature, who have struggled to keep laws in check with e-scooters and other new methods of transportation.
We have used our knowledge and experience with electric scooters and normal scooters to determine who could be held liable and how to recover compensation for our injured clients.
If you or someone you know were injured in an electric scooter accident, then you could be owed compensation. A scooter accident lawyer from our law firm will handle your case and work hard to produce the best results on your behalf.
The Rise of E-Scooters in Tampa, FL
Scooters were fun childhood alternatives to bicycles, but the modern scooter has come a long way since then. Manufacturers have repurposed and redesigned the scooter to meet the demand for fast and efficient transportation in crowded cities.
What Is an E-Scooter?
The definition of a scooter has changed greatly over the years. Modern scooters are motorized vehicles, designed for people of all ages to get around.
When you hear about a scooter in an urban setting, it is usually a rented e-scooter that is marketed by businesses like Lyft, Jump, Spin, Lime, or Bird. Scooter companies have started to leave electric scooters on sidewalks in big cities because they offer eco-friendly transportation for trips into the town center.
A person enters into a virtual contract via the mobile application in order to get permission and pay to use the electric scooter. It is important to note that scooter companies will not provide helmets or safety gear.
For example, Lime has written terms of service that seek to make the person responsible for problems that contribute to causing an electric scooter accident:
Inspection.
Helmets.
Brakes.
Safety.
Weather.
Awareness of damage or excessive wear.
Other safety issues.
Our team of dedicated attorneys fight and win for Floridians.
The History of Scooters
Powered Scooters Have Actually Been Around Since 1915
German Baron Karl Von Drais de Sauerbrunas is recognized as the inventor of the first powered scooter in 1817 by a Smithsonian magazine article that explored the motorized scooter boom.
The inventor Arthur Hugo Cecil Gibson got the patent for the first version of a motorized scooter in 1915, and the Autoped company started to mass produce it.
Scooter riders navigated the city using an engine, brake, and clutch. A 16-year-old was issued the first documented Autoped ticket for using the vehicle without a license in 1939.
Florida Statutes Redefining Scooters in Tampa, FL
The state of Florida redefined the statutes to include modern-day scooters in June 2019.
Florida Statute 316.2128 gives powered scooters and micro-mobility vehicles the same status as bicycles.
People are not required to get a driver's license to ride them, and they do not have to register scooters as motor vehicles.
We're Florida's top litigation team with over 75 years of combined experience
Consumer Product Safety Commission in Tampa, FL
Injuries sustained in scooter accidents are not always related to collisions. The CPSC issued warnings about injuries sustained in scooter accidents in the year 2001. In addition, a press release shared that the agency has 2,250 documented visits to the emergency department. The CPSC also posted about numerous scooters and hoverboard recalls, such as:
Segway – The transporters experienced reverse torque issues that could lead to falls.
Segway – Lime's Ninebot Scooters resulted in "smoldering" hazards and fire.
Performance Products Kruscher Scooter – The "down" tube has the potential to break and cause falls.
Pulse performance electric children's scooter – The "knuckle joint" which holds the wheel and axle could break and result in a fall.
GLOPO children's scooters – The front wheel could detach and lead to a fall.
Kickboard – The children's scooter is recognized as a laceration hazard.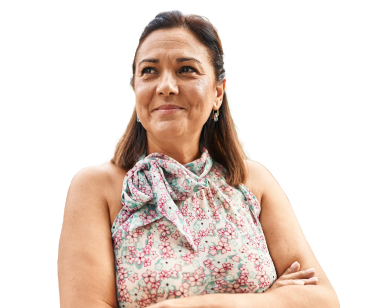 From the initial call to updates on your case status, we are here to get you answers.
The CDC
The Centers for Disease Control and Prevention (CDC) has studied dockless scooter accidents in Austin, Texas. A team spent 87 days documenting accidents and interviewing 271 injured people in the emergency department. Out of that number, there were 158 scooter riders.
130 scooter riders suffered different kinds of injuries.
20 percent of the people who were injured were hospitalized.
45 percent of the injured people suffered head injuries.
27 percent suffered upper extremity fractures.
12 percent suffered lower extremity fractures.
52 percent of the people who were injured were operating e-scooters in the street.
29 percent were first-time scooter riders involved in accidents.
18 percent of scooter accidents involved motor vehicles.
Sometimes a scooter accident can occur due to cracks, potholes, and other pavement problems. The CDC estimates that there is an accident rate of 14.3 accidents per 100,000 trips based on study statistics.
General Hospital in Tampa, FL
The Tampa Bay Times wrote an article on scooter accidents and injuries by reviewing data from Dr. David Wein, the director of emergency medicine at Tampa's General Hospital.
Scooter riders went to the emergency department with injuries such as concussions, bruises, sprained ankles, and others. In most cases, the scooter accidents included collisions with other vehicles.
He explained that it is challenging to track scooter accidents due to the fact that most people use "vehicle collisions" to describe scooter accidents.
Who Is Responsible for Scooter Accident Injuries in Tampa, FL?
There are several different entities that could share responsibility for damages following a scooter accident:
Vehicle accident – The driver is responsible for damages when a motor vehicle hits a scooter rider.
Scooter owner – The owner is responsible for correcting maintenance or safety issues on a rented scooter.
Truck accident – Truck drivers are responsible for an accident that injures a scooter rider. However, the owner and the employee could share liability if they were driving for a common carrier.
Maintenance and repair contractor – A repair or maintenance company is responsible for failing to maintain a scooter or making a necessary repair.
Scooter manufacturer – A designer, manufacturer, or distributor of a scooter can share liability if there was a defect that could have caused or contributed to a scooter accident.
What Damages Can a Scooter Accident Victim Recover in Tampa, FL?
If you are injured in a scooter accident, and you settle a liability case, then you could receive economic and non-economic damages.
Economic Damages
Economic damages can be calculated by referencing bills, invoices, and receipts. They tend to include:
Past, present, and future medical bills.
Emergency treatment.
Pharmaceuticals.
Physical therapy.
Psychological therapy.
Medical equipment.
Lost wages.
Property damage.
Non-Economic Damages
Non-economic damages are more difficult to calculate because they cannot be referenced. They tend to include:
Pain and suffering.
Emotional distress and anxiety.
A reduced quality of life.
A lack of enjoyment.
Scars.
Wrongful death.
How do Responsible Parties Defend Themselves in Tampa, FL?
An Insurer Might Deny Coverage for Liability Claims as They Sort through Scooter Coverage Issues
They could also reduce their risks by accepting the duty to defend but then not paying for any damages.
An Auto Liability Carrier Will Handle The Claim If a Motor Vehicle Collides With Your Scooter and Causes Damages
Scooters and micro-mobility vehicles are treated as bicycles, which means you are entitled to Personal Injury Protection (PIP) benefits under the auto insurance policy.
A vehicle insurer might try to prove that the injuries you sustained are not serious enough to meet the Personal Injury Protection (PIP) threshold to avoid paying damages.
Florida Statute 627.736 explains the laws on Personal Injury Protection (PIP).
To Limit Their Responsibility for Issues, Scooter Rental Companies Use Contracts
A user must agree to the terms of the rental company before they can access and use their vehicles.
The user agreement will ask customers to assume responsibility for maintenance, performance, and safety, which is an unreasonable burden.
There Are Manufacturers Who Have Questionable Manufacturing History, But They Still Try to Avoid Liability for Defects
Most of the time, they will deny any defects and force the injured user to prove the issue. The cost to prove the defect will usually reduce the damages.
Defendants May Plead No Liability
And they will plead no comparative negligence when the case goes to trial because they hope the court will rule in their favor.
Our team of personal injury lawyers understands how important it is to prepare the best possible case to take into the courtroom. That is why we will begin the investigation process and gather all the evidence as soon as you hire us to represent you.
We will handle all the necessary paperwork and be fully prepared to fight for your legal rights following a scooter accident or electric scooter accident.
If you put your trust in us, we will ensure that you receive a positive outcome for your case.
Contact The Law Place in Tampa, FL
If you or someone you love were injured in a scooter accident or an e-scooter accident, then you could be entitled to file a personal injury claim. A scooter accident lawyer in Tampa will explain your rights and guide you through the legal system.
At The Law Place, we have managed hundreds of electric scooter accidents across the state of Florida. We are aware of the risks of electric scooters and the injuries that have been caused as a result of an electric scooter accident.
Our law firm can help you to recover hundreds and thousands of dollars in damages if you choose us to represent your case. Our team of Tampa scooter accident lawyers will support you every step of the way and fight to achieve the best possible settlement for your case.
We will start by investigating your electric scooter accident, collecting facts and evidence, dealing with paperwork, negotiating with the parties involved, and trying to come to a fair settlement with the insurance companies.
Contact a scooter accident lawyer at The Law Place and set up a free consultation with us now in Tampa.