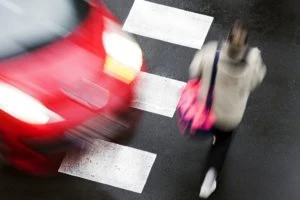 The National Highway Traffic Safety Administration (NHTSA) has reported that nearly 500 people are killed in Florida car-pedestrian accidents every year. Not only this, but more than 7,000 people are injured in car-pedestrian accidents every year. This is a tragic number of lives lost and people injured. What makes things even worse is that it is rare that the pedestrian is at fault. The fault for an accident of this nature usually lies with vehicle drivers. Furthermore, these accidents are so easily preventable for both drivers and pedestrians.
If you or someone you know has been injured in pedestrian accidents involving vehicles, you should contact a reputable personal injury lawyer at our law firm today. We can help you win the compensation you deserve. No matter who is responsible for the accident or who may be at fault, you should contact our personal injury lawyers today for a free consultation. An attorney-client relationship at our law firm is one of immense trust and loyalty, and we have years of experience working within Florida's traffic laws, so your case will be in safe hands. Contact our attorneys today at (941) 444-4444.
Could a Pedestrian Be at Fault for an Accident?
In accidents involving motor vehicles and pedestrians, everyone's initial assumption is that the driver was at fault for the accident. It is not often people consider that a pedestrian is at fault in a car accident. The pedestrian at fault may be partially at fault or even solely to blame for causing an accident involving cars.
If a pedestrian was at fault for an accident in your case, the pedestrian may try and recover compensation for their injuries. If an attorney can prove that a pedestrian failed to exercise reasonable care and was the sole responsible party for the accident, the pedestrian will probably struggle to achieve compensation.
If it is found that pedestrians caused a car accident, a driver may be able to sue the pedestrians for any damage or injuries they have sustained. Determining who is at fault for the accident you have suffered will likely not be an easy task. We strongly urge that you contact an experienced attorney at our law firm who is well-experienced working within personal injury law for a free consultation and some legal advice. We can help you determine where negligence lies.
What Is a Common Cause of a Pedestrian Accident?
In accidents involving pedestrians and motor vehicle drivers, pedestrians will usually suffer the most severe injuries. In accidents caused by the negligence of a driver, they will usually occur for the following reasons:
Driving under the influence (

DUI

).

Distracted driving.

Failure to yield to the right of way of pedestrians.

Drive recklessly by ignoring the rules of the road.

Failure to drive with caution through a residential street or crossing.
In accidents caused by the negligence of a pedestrian, it is typical that to avoid hitting the pedestrian jaywalking or acting recklessly, a driver would suddenly brake or turn. This evasive action then, consequently, caused the driver to suffer a crash.
There are a variety of causes for pedestrian-car accidents. No matter who is at fault in your accident case, an attorney at The Law Place can help you win the compensation you may be entitled to.
What Happens When a Pedestrian Caused an Accident?
If a pedestrian caused an accident, the pedestrian might not be able to recover compensation for their injuries. It has been determined that a pedestrian was solely responsible for the accident. A driver may be able to seek a great deal of compensation from their insurance companies. A pedestrian can be found at least partially at fault for accidents involving any of the following scenarios:
Jaywalking, or crossing in the middle of the street, away from a crosswalk.

Entering and walking in a street or highway while intoxicated.

Walking along bridges, highways, or causeways where pedestrians do not have access to use.

Crossing against a traffic signal.
What to Do if a Car Hits You While Walking?
If you are hit by a car while you are out for a walk or a run, you must do the following:
Seek the appropriate medical attention immediately.

Document all of your injuries.

Call the police.

Do not speak to the motorist's insurance company or discuss fault at the scene of the accident.

Call your insurance company.

Seek professional legal help and guidance from a lawyer at The Law Place as soon as possible.
Often, in a pedestrian accident, a motorist will be at fault. Even if you think that you may be partially at fault for your accident, you must contact a personal injury lawyer. No matter where negligence lies, you may be entitled to compensation in a legal settlement.
How Do You Determine Who Is at Fault in an Accident?
In a pedestrian accident involving a motor vehicle, all evidence will be examined thoroughly by jurors or insurance companies to determine where the fault lies. They will examine police reports, medical reports, photographs, videos, witness reports, and much more. Determining fault in an accident of this nature isn't easy, and that is why we recommend that you call our attorneys today to help you build a case to help prove where negligence lies in your case.
Shared Fault in Pedestrian-Car Accident Cases
Most of the time, in incidents where a pedestrian bears some fault for a traffic accident, a driver will also be partially at fault. In incidents where both a pedestrian and driver may be at fault, rules of comparative negligence will be followed. The rule of contributory negligence is not followed in the state of Florida. Contributory negligence is a very harsh and outdated rule that is simply an all-or-nothing system when it comes to instances of shared fault. For example, if a pedestrian is partially at fault for a traffic accident, they will not be allowed to collect any damages. This contributory negligence rule is only used in a handful of jurisdictions in the United States today.
What Is Comparative Negligence?
The rule of comparative negligence enables a person to seek compensation if they have been involved in an accident, but the damages that they receive will be reduced by a percentage that equals their share of fault for the accident.
For example, in an incident that involved an intoxicated driver and a pedestrian who was crossing the street while texting, a court may determine that a driver was 75% at fault for the accident and the pedestrian was 25% at fault because they should have been more alert and aware. If this is the case, if a person was going to be awarded $10,000 in damages, this sum would then be reduced by 25% to $7,500. This would account for their share of fault.
We understand that comparative negligence is complex and confusing to understand. Please tell us if you have any questions or queries. We would love to help navigate through Florida's complex personal injury and traffic laws.
Contact The Law Place Today!
If you have been involved in a pedestrian-motor vehicle accident, you need to contact the lawyers at The Law Place today. We can offer you some honest and unbiased legal advice. Determining negligence in these cases is not easy. We can help you.
We have practice areas all over Florida. No matter where you have suffered an accident, we have a lawyer near you, ready to help. To schedule a free case evaluation with a reputable member of our legal team, phone us now at (941) 444-4444.