At The Law Place, we recognize that experiencing an accident that leads to personal injury can be a confusing and stressful time. Dealing with insurance companies, medical bills, and legal proceedings in Sarasota, FL can be overwhelming, especially when you are trying to focus on recovery. That's where personal injury attorneys step in. We help accident victims navigate the complex landscape of personal injury law, taking on the heavy lifting so that you can prioritize your well-being.
In Sarasota County and across Florida, there are numerous types of personal injury claims that come across our desks. Some of the most common include motor vehicle accidents, medical negligence, dog bites, and cases involving traumatic brain injuries. Each case is unique, requiring careful investigation, evidence collection, and the development of a robust legal strategy.
At The Law Place, we don't just represent our clients – we advocate for them. Our team of skilled Sarasota personal injury attorneys is dedicated to seeking fair compensation for personal injury victims. We understand the hardship that follows accidents, and we are committed to helping you secure financial recovery for medical expenses, lost wages, emotional distress, and other damages. So, if you or a loved one has suffered injuries due to someone else's negligence, we are here to help you seek the justice you deserve. Arrange a free consultation with a Sarasota personal injury lawyer today.
Personal Injury Law in Florida
Personal injury law in Florida revolves around the concept of negligence. Essentially, if you've been injured due to someone else's carelessness, recklessness, or intentional wrongful act, then you may have a personal injury case. The key to a successful claim is to prove that the other party was indeed at fault, which involves demonstrating their negligence led directly to your injuries.
When it comes to damages, or compensation, personal injury victims in Sarasota and across Florida can seek various types. Economic damages include tangible financial losses like medical bills, medical treatment, and lost wages due to time off work. Non-economic damages compensate for intangible losses such as pain and suffering, emotional distress, and a decrease in the quality of life. In cases where the at-fault party's behavior was especially egregious or constitutes gross negligence, you may also be able to seek punitive damages, intended to punish the wrongdoer and deter similar conduct in the future.
Florida law also sets a timeframe known as the 'statute of limitations' for filing a personal injury claim. In most cases, you have two years from the date of the accident to file a claim. However, it's always advisable to seek legal representation as soon as possible to ensure all critical evidence is preserved, and your claim is handled promptly and professionally. At The Law Place, we offer a free consultation to help you understand your rights and options, no matter where you are in the claims process.
Our team of dedicated attorneys fight and win for Floridians.
Common Types of Personal Injury Claims in Sarasota
As a resident or a visitor in Sarasota, Florida, it's important to be aware of the types of accidents that can lead to personal injury claims. In this bustling city, there are myriad situations that can lead to personal harm, but certain categories of injury claims are more frequent.
Motor Vehicle Accidents
Motor vehicle accidents, including car accidents and truck accidents, are among the most prevalent causes of personal injury claims in Sarasota. Often resulting from distracted driving, drunk driving, or traffic rule violations, these accidents can lead to serious injuries like traumatic brain injuries, spinal cord injuries, and even death.
Premises Liability Cases
When an accident occurs on someone else's property due to unsafe conditions, it can give rise to a premises liability  claim. This could include slip and fall accidents, swimming pool accidents, and injuries caused by insufficient security or safety measures.
Medical Negligence
Medical negligence or medical malpractice claims arise when a healthcare provider fails to meet the standard of care, causing harm to a patient. This can involve misdiagnosis, surgical errors, medication errors, and more.
Pedestrian Accidents
Pedestrian accidents often involve collisions between a motor vehicle and a pedestrian. Given the lack of protection, pedestrians often suffer severe or life-changing injuries in such accidents.
Dog Bites
Under Florida law, dog owners are usually held strictly liable for injuries caused by their pets. Dog bite cases can result in significant emotional distress and physical harm, especially when children are involved.
Pool Accidents
Pool accidents, often related to premises liability, can occur in both public and private swimming pools. Inadequate safety measures, lack of supervision, or poorly maintained equipment can lead to such accidents.
Wrongful Death Cases
Wrongful death cases are personal injury claims filed by the survivors of a deceased victim. These claims can arise from various circumstances, including car accidents, medical malpractice, or any other incident where someone's wrongful act or negligence resulted in a fatality.
Factors Affecting the Claim Process and Settlement
In personal injury cases, various factors can significantly influence the claim process and the potential for obtaining a fair settlement. A critical element in these cases involves establishing the wrongful act or gross negligence of the at-fault party.
The Wrongful Act or Gross Negligence
Establishing that an individual or entity's wrongful act or gross negligence led to your personal injury is vital for a successful claim. In legal terms, negligence refers to a party's failure to act with the level of care that someone of ordinary prudence would have exercised under the same circumstances. Gross negligence, on the other hand, is conduct that is so reckless or wanting in care that it constitutes a conscious disregard or indifference to the rights, safety, or welfare of others affected by it.
For instance, if a driver disregards traffic signals and crashes into your car, their wrongful act would be the traffic violation, and the gross negligence would be their conscious disregard for traffic rules. The stronger the evidence of the at-fault party's negligence, the stronger your personal injury claim is likely to be.
The Severity of Your Injuries
The severity and nature of the injuries you've sustained will also significantly impact your claim. Generally, more severe injuries, such as tramatic brain injuries (TBI's) or spinal cord injuries, result in larger settlements because they require more extensive medical treatment, often result in a greater amount of lost wages, and significantly impact the victim's quality of life.
Documentation and Evidence
Understanding how to document and preserve evidence for your personal injury claim in Florida is crucial for your claim. Medical records, accident reports, photographs of the accident scene and your injuries, witness testimonies, and any other relevant information can all contribute to establishing the at-fault party's negligence and the extent of your damages.
Remember, every personal injury case is unique, and several factors will determine its outcome. That's why it's so important to work with a skilled Sarasota personal injury lawyer who understands Florida law and has experience handling cases similar to yours. They can guide you through the process and work towards achieving the best possible outcome for your case.
We're Florida's top litigation team with over 75 years of combined experience
The Personal Injury Claim Process in Sarasota
Navigating through a personal injury claim can be overwhelming, particularly when dealing with the physical and emotional trauma post-accident. Understanding the process can help you manage your expectations and prepare for the journey ahead.
Seek Medical Treatment – Your health is the priority. If you're injured, seek immediate medical care. Doing so not only ensures your wellbeing but also establishes a medical record of your injuries, crucial in a personal injury case.
Report the Incident – Depending on the nature of the accident, you should report it to the relevant authorities. For instance, if you're involved in a car accident, report it to the Sarasota County Sheriff's Office. If it's a dog bite incident, contact Sarasota County Animal Services.
Gather Evidence – Collect as much evidence as you can from the accident scene, such as photographs or videos, witness information, and relevant documents.
Contact a Personal Injury Lawyer – An experienced Sarasota personal injury attorney can help you navigate the complex legal processes, deal with insurance companies, and ensure your rights are protected.
File a Claim – Your attorney will help you file a personal injury claim against the at-fault party's insurance company. They will include all necessary evidence and demand fair compensation for your injuries and losses.
The personal injury claim process may present hurdles, including dispute over who is at fault, how serious your injuries are, or the value of your claim. Insurance companies often employ strategies to deny or reduce claim payouts. A skilled personal injury lawyer in Sarasota can help you navigate these obstacles and fight for the compensation you deserve.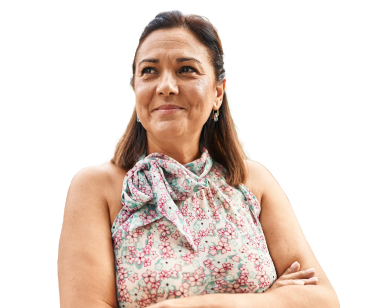 From the initial call to updates on your case status, we are here to get you answers.
Determining the Worth of Your Personal Injury Case
The worth of your personal injury case is determined by various factors including medical expenses, lost wages, future loss of earnings, pain and suffering, and more. An experienced personal injury attorney can provide you with a rough estimate, but keep in mind that each case is unique, and many factors can influence the final settlement or verdict.
Throughout this process, the team at The Law Place is ready to stand by you, offering legal guidance and unwavering support. We believe that you should focus on recovery while we handle the legal side of things.
Economic Damages
These are the damages that represent your out-of-pocket losses, typically things that can be calculated fairly accurately:
Medical Expenses – These can include costs for emergency room visits, hospital care, surgeries, appointments with medical specialists, physical therapy, medication, and even future medical expenses if a long-term recovery is needed.
Lost Wages – If your injuries caused you to miss work, you might be able to recover the income you lost. Additionally, if your injuries impact your ability to earn in the future (known as loss of earning capacity), that can be factored in as well.
Property Damage – If any of your personal property was damaged in the accident, such as your vehicle in a car crash, you could be compensated for the value of the property or the cost of repair.
Non-Economic Damages
These damages are more subjective and compensate for non-financial losses, which can be harder to put a precise dollar amount on:
Pain and Suffering – This includes compensation for the physical pain and suffering you have endured as a result of the injuries.
Emotional Distress – Accidents and the ensuing injuries can take a serious emotional toll, leading to conditions like depression, anxiety, and post-traumatic stress disorder (PTSD).
Loss of Enjoyment of Life – If your injuries prevent you from enjoying day-to-day pursuits like hobbies, exercise, and other recreational activities, you may be entitled to these damages.
Loss of Consortium – These damages compensate for the loss of companionship or the inability to maintain a sexual relationship with a spouse.
Punitive Damages
Punitive damages are not awarded in every case. They are designed to punish the at-fault party for gross negligence or intentional misconduct and to deter similar behavior in the future. Florida law has specific rules and restrictions about when punitive damages may be awarded.
The Role of Personal Injury Attorneys in Pursuing Compensation
As you're dealing with the aftermath of an accident, the legal intricacies of a personal injury lawsuit can be overwhelming. This is where our team of personal injury lawyers at The Law Place comes into the picture. We're here to alleviate your burdens and guide you towards a fair settlement.
Our role extends far beyond just legal advice. When you entrust your case to us, we take a deep dive into understanding the circumstances of your accident and how it has impacted your life. Our lawyers collaborate with medical professionals to document your injuries, calculate your economic and non-economic losses, and formulate a comprehensive claim. We negotiate aggressively with insurance companies on your behalf to seek maximum compensation, and if necessary, we will not hesitate to take the case to court.
Common Types of Personal Injury Claims in Sarasota, FAQ
What should I do if I have sustained personal injuries in an accident in Sarasota?
The first step is always to seek medical attention immediately, regardless of the severity of your injuries. Prompt medical care can not only ensure your wellbeing but also serve as crucial evidence in your personal injury claim. It's also essential to report the accident to the relevant authorities, such as the Sarasota County Sheriff's Office for a car accident. Gathering as much evidence as possible from the accident scene can also strengthen your claim. Lastly, get in touch with experienced personal injury lawyers in Sarasota, like our team at The Law Place, who can guide you through the process of filing a claim.
How can a Sarasota personal injury lawyer help me with my personal injury claim?
An experienced personal injury lawyer can help you navigate the complex legal landscape of personal injury claims. They can help determine liability, calculate your potential compensation based on the injuries and losses you've suffered, negotiate with the insurance company on your behalf, and if necessary, represent you in court. At The Law Place, our lawyers are dedicated to pursuing the best possible outcome for your case.
How common are car accidents in Sarasota?
Accidents are unfortunately quite common in Sarasota. According to the Florida Department of Highway Safety and Motor Vehicles (FSHMV), Sarasota County sees thousands of motor vehicle accidents each year, ranging from minor fender benders to fatal crashes.
Can I still file a claim if I was partially at fault for the accident?
Yes, under Florida law, you can still seek compensation even if you were partially at fault for the accident. Comparative fault in personal injury cases in Florida means that your compensation will be reduced by your percentage of fault. For instance, if you were found to be 20% at fault, your compensation would be reduced by 20%. If you are found to be more then 50% at fault then you will not be able to claim anything. Our Sarasota personal injury lawyers can help you understand how this rule applies to your specific case.
The Law Place: Guiding You Through the Complex Claim Process
At The Law Place, our experienced attorneys understand the nuances of Florida's personal injury law. We're familiar with the tactics insurance companies may use to minimize your payout and we're prepared to counter them effectively. Our team will keep you informed and engaged in every step of the process, making sure you understand your rights and options.
We believe in providing access to justice for all, irrespective of your financial situation. That's why we work on a contingency fee basis. Simply put, we don't get paid until we win your case. All our fees come out of your settlement or verdict amount, and not out of your pocket. And if for some reason we don't secure compensation for you, you won't owe us anything. It's our commitment to you – we're in this fight together.