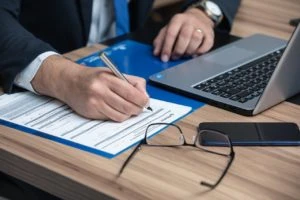 In the complex world of personal injury law, one factor consistently emerges as a vital component for success – the ability to thoroughly document and effectively preserve evidence for your personal injury claim. From the moment an accident occurs, each piece of evidence serves as a brick in the foundation of a claim, helping to build a compelling case that can lead to a favorable outcome. Without solid evidence, the chances of recovering adequate compensation for your injuries could significantly diminish.
A personal injury claim is a legal process initiated by a person who has suffered harm due to another party's negligence. The goal of this claim is to seek compensation for physical, emotional, and financial damages incurred as a result of the incident. Such a claim may arise from various incidents, including car accidents, slip and falls, medical malpractice, and more.
It is essential to understand that the documentation and preservation of evidence isn't merely about gathering a collection of facts. It involves a strategic process, aimed at proving the liability of the responsible party, demonstrating the severity of the injuries, and substantiating the financial losses that have been suffered. Such tasks can be challenging to navigate without an experienced Florida personal injury lawyer.
This is where The Law Place steps in. With vast experience in handling personal injury claims in Florida, our team understands the paramount importance of evidence in every case. We guide our clients through the process of documenting and preserving evidence, ensuring that the evidence collected supports the narrative of their claim, and strengthens their case. As your advocate, we're here to empower you and provide the legal assistance needed to secure the justice you deserve.
Understanding the Importance of Evidence in a Florida Personal Injury Case
Evidence plays a pivotal role in the outcome of a Florida personal injury case. To put it simply, it forms the backbone of your claim. In a court of law, claims are not decided based on assumptions or declarations; they are determined by the strength of evidence. The more concrete and compelling your evidence is, the stronger your case becomes.
Two crucial components that you need to prove in any personal injury case are liability and damages. Liability refers to determining who is at fault for the accident. Whether it was due to reckless driving, failure to maintain a safe environment, or medical malpractice, evidence is needed to establish that the other party's negligence led to the accident. Similarly, proving damages is equally important. Damages refer to the physical, emotional, and financial toll the accident has taken on you. Medical records, wage loss statements, and testimonies about pain and suffering are all part of the evidence that confirms the extent of your damages.
At The Law Place, we have handled countless Florida personal injury cases, and our vast experience underscores the importance of robust evidence. We've seen firsthand how a well-documented piece of evidence can turn the tide in our clients' favor. From photographs of the accident scene to precise medical records, every bit of evidence can potentially strengthen your case and maximize your compensation.
Our commitment is not just to tell your story, but to prove it unequivocally. We guide our clients through the process of gathering and preserving critical evidence, ensuring that every relevant detail gets the attention it deserves. Because in personal injury law, it's not just about being right – it's about being able to prove it.
Our team of dedicated attorneys fight and win for Floridians.
Different Types of Evidence in a Florida Personal Injury Case
There are several different types of evidence that can be used to support a personal injury claim in Florida. Each type has its unique significance and can play a decisive role in substantiating your case. Here, we'll delve into the key types of evidence that are often instrumental in a personal injury claim: medical records, police reports, witness testimonies, and physical evidence.
Medical records are one of the most essential pieces of evidence in any personal injury case. They document the extent of your injuries, the treatment you've received, the cost of that treatment, and even the prognosis for your future health. They serve as concrete proof of the physical harm you've endured as a result of the accident. In numerous cases we've handled at The Law Place, medical records have been indispensable in securing the rightful compensation our clients deserved for their medical expenses, pain, and suffering.
Police reports are another critical source of evidence. After a car accident or another incident resulting in injury, it's vital to notify law enforcement and have them document the incident. These reports provide an unbiased third-party account of the accident and can include information about who was involved, where and when the accident happened, and sometimes even an assessment of who was at fault. For instance, in a recent car accident case we worked on, the police report played a key role in establishing the other party's liability.
Witness testimonies also carry substantial weight in court. People who witnessed the accident can provide an objective account of what transpired, which can corroborate your version of events. A case we represented involved a slip and fall in a shopping mall where multiple witnesses were present. Their statements were instrumental in affirming that the mall's negligence led to our client's injury.
Physical evidence refers to tangible items or conditions related to the accident. This can include anything from the damaged vehicles in a car crash to a slippery floor that caused a slip and fall. Photographs, videos, and other forms of documentation capturing these physical conditions can help solidify your claim. In one memorable case, photos taken by our client immediately after a car accident clearly showed the other party's car was at fault, making a significant impact on the case outcome.
At The Law Place, we understand that each case is unique, and evidence that is crucial in one situation might be less relevant in another. That's why we treat every case with a bespoke approach, guiding our clients in collecting and preserving the evidence that is most crucial to their specific circumstances. With our legal team by your side, you can feel confident that every possible avenue towards proving your claim will be thoroughly explored.
Documenting the Accident Scene with The Law Place's Guidance
In the immediate aftermath of an accident, it's essential to capture as many details about the incident as possible. The accident scene itself provides a wealth of evidence that can be used to support your personal injury claim. Whether it's a car crash, a slip-and-fall accident, or any other incident causing harm, the scene can yield clues about what happened, who was involved, and how the incident transpired. At The Law Place, we understand the importance of documenting the accident scene and guide our clients through this critical process.
A well-documented accident scene can serve as an unimpeachable account of the incident. Photographs and videos can capture the location, environmental conditions, vehicle or property damage, and any visible injuries you may have sustained. They can record skid marks, damaged guardrails, broken glass, and other telltale signs that might otherwise be overlooked.
Additionally, if you're in a position to do so, jot down notes about the accident. Memories can fade over time, and it's surprising how even small details can become significant later in your personal injury case. These notes might include the time and place of the accident, what the weather and lighting conditions were like, and any comments made by other parties involved. For example, an offhand remark by the other party admitting fault can be invaluable.
At The Law Place, we help our clients navigate the often overwhelming moments following an accident. We provide clear, practical advice about what details to capture, from different angles of the accident scene to close-ups of any damages or injuries. We understand that the immediate aftermath of an accident can be chaotic and stressful, but our experienced attorneys can provide the guidance you need to ensure you collect the necessary evidence.
Remember, the objective is to create a comprehensive record of the accident, its aftermath, and how it impacted you. By meticulously documenting the accident scene, you are laying a solid foundation for your personal injury claim.
We're Florida's top litigation team with over 75 years of combined experience
Medical Evidence and Lost Wages: Your Rights in Florida
Medical evidence and proof of lost wages constitute some of the most influential pieces of evidence in a Florida personal injury case. Not only do they document the extent of your physical injuries, but they also provide a quantifiable measure of the financial impact the accident has had on your life. The Law Place, with its extensive experience in handling personal injury claims in Florida, stands at the forefront of advocating for clients' rights in documenting and presenting this critical evidence.
Medical records are paramount in any personal injury case. They are objective, hard proof of your injuries, the treatment required, and the prognosis for your recovery. These records can include everything from emergency room reports and hospital stays to physical therapy appointments and psychological counseling. They show the direct link between the accident and your injuries, making them an invaluable piece of evidence.
However, the role of medical evidence goes beyond just recording your injuries. It includes medical bills that reflect the cost of your treatment. These bills can add up quickly, from initial emergency care to ongoing treatment and future medical needs. They are a direct representation of your financial burden resulting from the accident.
Then there's the matter of lost wages. If your injuries have caused you to miss work, you can claim these lost wages as part of your personal injury case. To do so, you will need documentation from your employer outlining the time you've missed and the wages you've lost as a result. If your injuries have led to a decreased earning capacity or you're unable to return to your previous role, that too can be calculated and claimed.
At The Law Place, we're dedicated to ensuring our clients understand their rights and how to effectively document this essential evidence. We guide you through the process of gathering medical records and bills and help liaise with your employer to confirm lost wages accurately. Our team works diligently to compile a comprehensive package of evidence that represents the full scope of the accident's impact on your life.
If necessary, we will also enlist the help of expert witnesses such as medical experts to clearly establish your damages. The role of expert witnesses in personal injury trials in Florida could be essential to securing the compensation you deserve, and we will do everything possible to ensure that you have a strong case.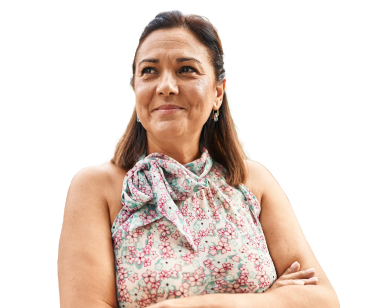 From the initial call to updates on your case status, we are here to get you answers.
Importance of a Police Report and How The Law Place Can Help
A police report plays an essential role in any personal injury claim. This document, prepared by law enforcement officers who respond to the scene of the accident, provides an official account of what transpired. It often includes details about the accident, such as date, time, location, and parties involved. Moreover, it may contain vital information like the officer's observations, any issued citations, witness statements, and sometimes, even the officer's opinion about who might be at fault.
Given the weight these reports carry in an accident claim, it's clear why they are indispensable to your personal injury case. They offer an unbiased perspective on the accident, something that courts and insurance companies greatly value when evaluating claims.
However, obtaining a police report may not be a straightforward process for everyone. The procedure can be convoluted, with numerous steps and specific regulations that vary by jurisdiction. That's where The Law Place steps in. Our experienced attorneys are well-versed in dealing with Florida law enforcement agencies and can guide you through the process of requesting and obtaining these crucial documents.
The Law Place understands the weight a police report carries in a personal injury case. As such, we provide the necessary legal assistance to ensure our clients can procure and effectively use this vital document. With us by your side, you'll have knowledgeable attorneys who can navigate the system and ensure no stone is left unturned in building your case.
The Law Place: Your Personal Injury Attorney
Navigating the aftermath of an accident can be an overwhelming experience, fraught with legal complexities and a myriad of tasks that need your attention. Among the most critical aspects is the collection and preservation of evidence – a cornerstone of any successful personal injury claim. At The Law Place, we pride ourselves on being more than just attorneys for our clients; we are steadfast allies dedicated to guiding you through every step of the process.
Our experienced attorneys understand the critical role that comprehensive and timely collection of evidence plays in an accident claim. We have the necessary knowledge to advise our clients on the types of evidence that could be pivotal in their case, such as medical records, witness testimonies, accident scene photographs, and more. Additionally, we assist with preserving this evidence in the most legally sound way, ensuring that it can be used effectively during negotiations or at trial.
The Law Place's commitment to meticulous evidence handling has paved the way for several successful case outcomes. For instance, we once represented a client who was involved in a severe car accident. We advised them early on to keep all medical bills and to document their injuries meticulously, leading to a successful recovery of maximum compensation for their injuries, lost wages, and suffering. In another case, our immediate guidance to photograph the accident scene resulted in the preservation of physical evidence that was critical in establishing the other party's liability.
Beyond assisting with evidence collection and preservation, The Law Place provides comprehensive legal services throughout the claim process. We undertake a thorough investigation of the accident, manage all communications with insurance companies, and negotiate vigorously on our clients' behalf. Our ultimate goal is to help our clients recover the maximum compensation they are entitled to under Florida law.
Preserving Evidence and Witness Statements: The Law Place's Advice to Victims
Preserving physical evidence and witness statements in the aftermath of an accident is crucial to building a robust personal injury claim. Physical evidence can provide objective insights into the incident's circumstances, while witness statements can reinforce your account of the events. The Law Place is committed to providing guidance to our clients on how best to preserve such evidence.
Physical evidence might include damaged property, clothing, or any other tangible items that can demonstrate the accident's impact. Preserving this evidence may involve storing items safely, photographing them from different angles, or even securing the surveillance footage from nearby cameras. These steps can be essential in establishing the sequence of events or proving the other party's negligence.
Likewise, witness statements can play a vital role in your personal injury case. These accounts, especially when collected soon after the accident, can provide a clear and unbiased narrative of what transpired. The Law Place emphasizes the significance of identifying potential witnesses at the accident scene, promptly getting their contact information, and, if possible, recording their initial observations.
At The Law Place, we also help preserve witness statements by arranging formal interviews where these witnesses can recount the event in detail. These statements are then documented in a manner admissible in court, ensuring their effectiveness in substantiating your claim.
FAQ Section
What Should I Document After a Personal Injury Accident?
Immediately after an accident, you should document as much as you can. This includes taking photos of the accident scene from different angles, noting down the conditions at the time of the accident (like weather, lighting, and traffic), and recording details of any physical injuries or property damage. It is also essential to collect the contact details of any witnesses present. The Law Place can guide you on what to document, and how to do it correctly so that your chances of a successful personal injury lawsuit are preserved.
How Important Are Medical Records in My Personal Injury Case?
Medical records are crucial in a personal injury case. They provide concrete proof of your injuries, the required medical treatment, and the resulting medical expenses. These records can establish the correlation between the accident and your injuries, and help quantify the compensation you may be entitled to. The Law Place will help you compile a comprehensive medical record history for your claim.
How Can The Law Place Help with My Police Report?
The Law Place can assist you in correctly filing a police report, which provides an official account of the accident. If the report is already filed, we can help you request and obtain it from the police department, ensuring its accuracy. This report can play a vital role in establishing the facts of your case. This is often useful when it comes to a car accident claim as the police will have attended.
What If I Can't Preserve Evidence Immediately After the Accident?
If you are unable to preserve evidence immediately, reach out to The Law Place. Our attorneys can help guide you on the next steps, like sending a preservation of evidence letter to the opposing party or enlisting an expert to inspect the accident scene. The key is to act quickly to prevent the loss of vital evidence.
Contact The Law Place Today!
At The Law Place our seasoned personal injury attorneys understand the importance of evidence and the significant impact it can have on your claim. With our guidance, we will assist you every step of the way, from the moment the accident happens through to the final resolution of your case. We're skilled at gathering, documenting, and preserving crucial pieces of evidence, ensuring your claim is built on a solid foundation.
Whether it's helping you document the accident scene, compiling medical records and bills, obtaining the police report, or preserving physical evidence and witness statements, we're committed to fighting for your rights and securing maximum compensation for your losses.
If you or a loved one has been injured in an accident, don't navigate the difficult waters of a personal injury claim alone. Allow us to shoulder the legal burdens so you can focus on making a full recovery. Contact The Law Place today for a free consultation, and let us help you embark on the road to justice. We're just a call away, ready to be your advocates in this challenging time.