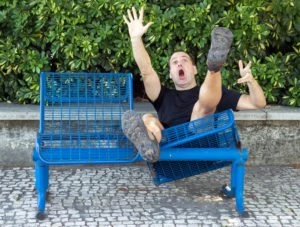 Serious injuries can be caused by property owners who fail to properly maintain their premises. Florida state has strict guidelines on the standards that a property owner must meet to provide an appropriate duty of care for both tenants and visitors. The consequences are likely to be severe when a property owner is negligent, as their actions can have life-changing effects on the victim.
If you or a loved one has been injured in an accident caused by premises negligence or unsafe property, then you may have the grounds to file a premises liability claim. At The Law Place, we have a team of personal injury attorneys that boasts over 75 years of combined experience in taking on negligent landlords that put profit over safety.
Contact us today for a free consultation where a member of our team will answer all your questions and tell you what steps to take next. We are waiting for your call so phone us today at (941) 444-4444.
What Are North Port Premises Liability Laws?
Liability laws are the regulations in place in North Port, FL., to ensure that property owners are held responsible for the maintenance of their premises and the safety of everyone on their property. Following guidelines ensures that patrons and pedestrians are not at risk of experiencing accidents. Preventing hazards and fixing potentially dangerous problems is part of the legal responsibility that a property owner has. Failing to do so makes them liable for any injuries suffered as a consequence.
Depending on the cause of an injury, the premises liability laws in Florida can vary. As per Florida Statute 768.0755, liability can be placed on the property owner in a slip and fall case if it is proven that they had prior knowledge of its existence and the risk that it posed. For example, in the event that a liquid is spilled on the floor of a restaurant and an accident occurs, the manager or owner would be the responsible party if they had prior knowledge but had failed to clean it up.
In the case of a reoccurring safety hazard, sufficient steps must be taken by management to prevent the problem from returning. An example would be a consistently slippery edge surrounding a swimming pool. If the property manager failed to provide appropriate warning signs, they would be liable for any injuries sustained.
If you have been injured in a slip and fall accident on someone else's property, then you will need a premises liability lawyer to ensure that you get the compensation you deserve. Contact The Law Place today for a free consultation.
Our team of dedicated attorneys fight and win for Floridians.
What Are Common Causes of Property Negligence Claims?
There are several causes of property negligence claims that are common in North Port, FL. Here are some examples:
Slips and falls.
Trips and falls.
Fires.
Roof collapses.
Electrical damage.
Weather damage.
Of course, this list is not exhaustive, and there are many other ways that you could suffer injuries due to property owner negligence. The law states that anyone charged with the responsibility of property must follow strict building codes. The maintenance and repair of any hazards are vital in ensuring that all tenants and visitors have a safe environment in which to live.
Who Is Liable for Property Negligence?
Liability usually resides with the property owner, who is legally responsible for preventing any injuries that could be suffered on their property. Furthermore, the laws in North Port, FL., state that a property owner is obliged to hold an appropriate insurance policy for their premises.
Following a personal injury accident, it is vital to hire the representation of a premises liability lawyer. We advise that you do not speak directly to any insurance companies, and if you must, make sure that you do not disclose the details of your injuries. The conversations you have with any insurance company, including your own, can be used against you later down the line.
We're Florida's top litigation team with over 75 years of combined experience
What Type of Damages Are Available in North Port Property Negligence Claims?
There are two categories under which damages will usually fall:
Economic damages – Medical bills, damage to property, loss of wages, etc.
Non-economic damages – Physical and emotional suffering, reduction in quality of life, loss of mobility, etc.
A personal injury lawyer at our The Law Place will be able to help you determine what you can include in your premises liability claim. Your attorney will look at all of the evidence and calculate the amount of compensation you deserve for the suffering you have endured.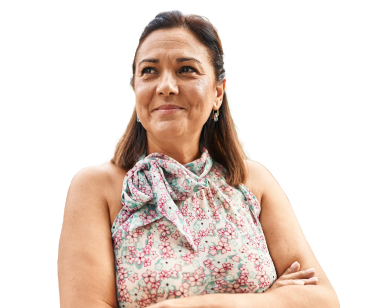 From the initial call to updates on your case status, we are here to get you answers.
How Are Pain and Suffering Calculated in a North Port, FL., Property Liability Claim?
Calculating the cost of pain and suffering following premises liability accidents can be extremely complex and requires the experience of a skilled attorney to be accurately determined. A court in Florida will be hard to convince of the general damages you have faced following your accident. If quantifying your suffering is difficult, proving it will be even harder. In order to do this, premises liability lawyers employ the 'Per Diem or the 'multiplier method.'
Per Diem Method
This method is used to calculate the losses that you have suffered on a daily basis. Your lawyer would give each day of suffering following your accident a financial value. So, if you have lost $400 each day in income, plus a total of $50 for suffering, then the daily value would be $450. In the event that you were off work for an extended period of time, say 100 days, then the total value of your claim would be $45,000.
Multiplier Method
With this method, your lawyer will employ a scale of suffering in order to determine the total cost of your claim. Normally, lawyers use a scale of one to five to calculate your suffering and assign it a number. So, if you had to spend $10,000 because of your accident, then your lawyer would multiply that figure by the number assigned. If you lost your mobility, the ability to work, and see a reduction in your quality of life, your number may be as high as four. As a result, your liability claim would argue that you are due $40,000 in compensation.
Who Can Be Affected by Property Negligence?
The duty of care that an individual is owed depends on the circumstances under which the accident took place. The duty of care that a property owner has for an invitee is different from that of a trespasser. However, anyone can become the victim of a negligent property owner. There are three categories of individual that are owed different levels of care in North Port, FL.
Invitee – Someone invited onto the premises.
Licensee – Someone lawfully on the property of another for their own use.
Trespasser – Someone who is on the premises of another without approval.
Your personal injury lawyer will begin by determining which of these categories you fall into and what duty of care you were owed as a result. Call The Law Place today to find out more.
If You Have Suffered a Personal Injury, Contact The Law Place Today
If you have suffered a personal injury due to the negligence of a property owner and need advice, then contact The Law Place today. Our team of experienced personal injury lawyers has over 75 years of combined experience handling cases just like yours.
The success of your personal injury case could rely on how quickly you act, so do not hesitate to contact our law firm today. We offer a free consultation service so that you can meet our team before you make any decisions. Don't let the negligence of someone else affect your life any longer. Our lines are open 24 hours a day, 7 days a week, so you can call us whenever you need legal aid. Contact us now at (941) 444-4444.