A hit and run accident is a serious crime, particularly in Orlando Florida, where law enforcement and legal authorities take stringent measures to discourage this unlawful act. When you're involved in a car accident, whether it results in only property damage or more grave consequences like serious injuries or even death, Florida law mandates certain responsibilities. Failing to adhere to these, such as leaving the scene of the accident, can lead to severe legal repercussions.
These legal nuances can be challenging to navigate without professional assistance. If you or someone you know is facing charges related to a hit and run, it's crucial to understand the situation's gravity and act accordingly. You need a trusted partner, a law firm that knows the ins and outs of Florida's hit and run laws, understands Orlando County's local legal landscape, and possesses the necessary experience to help you seek the best possible outcome.
At The Law Place, we have a wealth of experience in such situations. Our team has been serving clients in Orlando, FL, and across the state for many years. We're committed to providing legal assistance that is both professional and compassionate, understanding the stress and worry that such charges can cause. If you're involved in a hit and run incident, do not hesitate.
Steps to Take After Leaving the Scene of an Accident
Realizing that you've left the scene of an accident can induce panic and fear. It's crucial to manage these emotions and take steps that will help protect your legal rights. Here's what you should do:
Stop and Evaluate the Situation – If it's safe and you're close by, consider returning to the scene. This step may help mitigate the potential legal consequences. If the accident resulted in property damage only, the law requires you to make a reasonable effort to locate the property owner or leave a written notice with your vehicle registration number and contact information.
Contact Law Enforcement – Regardless of whether you return to the scene, you should notify the nearest law enforcement agency about the accident as soon as possible. In Orlando, this might be the Orlando Police Department or the Florida Department. Report the facts of the incident honestly. Remember, everything you say can and will be used against you in a court of law, so avoid making self-incriminating statements.
Seek Legal Representation – Contacting an experienced attorney should be one of your immediate steps. Navigating the legal maze of a hit and run case can be complicated, and having a knowledgeable lawyer on your side can make a significant difference. They can provide you with valuable advice and advocate for your rights, helping to achieve the best possible outcome.
Cooperate with the Investigation – If an investigation is initiated into the accident, cooperate fully with the law enforcement officers involved. However, it's important to have your attorney present during any questioning or legal procedures to ensure your rights are protected.
Document Everything – Ensure you keep a detailed record of everything related to the accident. This includes your recollection of the incident, conversations with law enforcement or insurance companies, and any costs you've incurred as a result of the accident. These documents can be invaluable for your attorney in building a defense strategy.
Remember, it's natural to feel frightened and overwhelmed after leaving the scene of an accident. The key is not to let these feelings paralyze you into inaction. By following these steps and hiring a seasoned attorney, you can start taking control of the situation and work towards resolving the matter.
Our team of dedicated attorneys fight and win for Floridians.
Florida Law and Leaving the Scene of an Accident
In the state of Florida, including Orlando County, certain legal obligations come into play when a car accident occurs. Regardless of the severity of the accident – be it a mere property damage incident or a fatal crash – the law requires certain actions from those involved. This section will delve into the various responsibilities that accompany different accident scenarios in Orlando, FL.
Property Damage Accidents
For car accidents that result only in property damage, the driver involved must stop at the scene, or as close as possible, without obstructing traffic unnecessarily. It's essential to exchange necessary information with the other driver or property owner, such as your name, address, and vehicle registration number. The same information about the vehicle owner must be provided if the driver is not the vehicle owner.
Accidents Involving Injury or Serious Bodily Injury
When a car crash leads to injuries, the legal responsibilities of the involved parties increase. Besides stopping at the scene and exchanging information, the law stipulates that the drivers should provide reasonable assistance to the injured party. This can include calling for medical treatment if it's apparent that the injured person requires help, or if the injured person requests assistance. If the accident resulted in a serious injury, these responsibilities become even more critical.
Accident Involving Death
In the unfortunate event of a fatal crash, all the responsibilities outlined above apply, and the incident becomes a matter of extreme urgency. The nearest law enforcement agency, such as the Orlando Police Department or Florida Department, must be notified immediately.
Penalties and Consequences under Florida Law
Florida law takes a strict approach towards hit and run offenses, with penalties varying based on the severity of the accident and the extent of the property damage, injuries, or deaths involved. In all scenarios, leaving the scene of an accident is a serious offense that can have severe legal and personal consequences.
Leaving the Scene of an Accident Involving Property Damage
In an accident involving only property damage, the incident is classified as a second-degree misdemeanor under Florida law. If found guilty, a driver could face penalties including a fine of up to $500 and up to 60 days in County Jail.
Leaving the Scene of an Accident Involving Injury or Serious Injury
If the accident resulted in injuries or serious injuries, the penalties significantly escalate. Leaving the scene of such an accident is considered a third-degree felony or a second-degree felony, respectively. Convicted individuals could face a fine of up to $5,000 or $10,000, and jail time of up to five years or 15 years.
Leaving the Scene of a Fatal Crash
In the most tragic circumstances where the accident results in death, leaving the scene is regarded as a first-degree felony. The penalties for such a crime are incredibly severe. The convicted person could face a minimum mandatory sentence of four years in state prison, with a maximum sentence of up to 30 years and a fine of up to $10,000.
Impact on Driver's License and Criminal Records
In addition to these immediate penalties, a conviction for leaving the scene of an accident can also lead to the revocation of your driver's license. Furthermore, a hit and run conviction will leave a permanent mark on your criminal record, which can significantly impact your future, including employment opportunities, housing applications, and more.
We're Florida's top litigation team with over 75 years of combined experience
Common Hit and Run Scenarios in Orlando
The city of Orlando, FL, has seen various types of hit and run incidents, ranging from minor property damage to accidents involving serious injuries or even death. Understanding these scenarios can shed light on why some drivers make the unfortunate decision to leave the scene, the implications of such actions, and how they affect not only the victims but the entire Orlando community.
Single Vehicle Crash
A single vehicle crash typically involves just one vehicle that might collide with an object, such as a lamp post or a parked car. In some instances, drivers in these situations panic and flee the scene, especially if they believe the accident involved only property damage. However, as per Florida law, leaving the scene without providing relevant information is a criminal offense, punishable with severe penalties.
Multi-Vehicle Collision
Multi-vehicle collisions often result in more serious implications, given the number of people involved and the potential for injuries. Despite the gravity of such incidents, hit and runs still occur. Some drivers, out of fear or panic, decide to escape the scene rather than face the consequences. However, this course of action only compounds their legal problems, particularly if injuries or death are involved.
Pedestrian or Cyclist Hit
Pedestrians and cyclists are among the most vulnerable road users. When hit and run accidents involve these parties, they often result in severe injuries or fatalities due to their lack of protection. It is a legal and moral obligation for drivers involved in such accidents to immediately stop and offer assistance.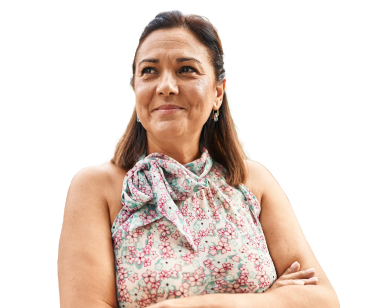 From the initial call to updates on your case status, we are here to get you answers.
Reasons Drivers Leave the Scene
Several factors can lead a driver to leave the scene of an accident. These could include panic, fear of legal repercussions, not having a valid driver's license, or being under the influence of drugs or alcohol. However, leaving the scene only exacerbates these issues, leading to more severe legal charges and penalties.
The hit and run incidents not only impact the victims and their families but also ripple through the entire Orlando community. They create an atmosphere of fear and uncertainty on the roads and lead to increased vigilance and enforcement from the Orlando Police Department and other law enforcement agencies.
Importance of a Lawyer in Navigating Hit and Run Charges
If you are involved in a hit and run incident in Orlando, FL, one of the most critical steps you can take is to consult with an experienced attorney as soon as possible. The legal landscape surrounding hit and run charges is complex and can be challenging to navigate without legal knowledge. A knowledgeable attorney can provide invaluable guidance and representation, helping you understand your rights and the best course of action.
Interacting with Law Enforcement and Insurance Companies
When dealing with the Orlando Police Department or the Florida Department after an accident, it's important to have a lawyer present. They can guide you in what to say and, more importantly, what not to say, to avoid self-incrimination. Furthermore, a lawyer can negotiate with insurance companies on your behalf, ensuring that your rights are protected, and you're not taken advantage of during this challenging time.
Guiding You Through Court Proceedings
Court proceedings can be overwhelming for those unfamiliar with the system. Your attorney will walk you through every step of the process, preparing you for what to expect and representing your interests effectively. They can challenge evidence, cross-examine witnesses, and present a strong defense on your behalf.
Achieving the Best Possible Outcome
Ultimately, the goal of your attorney will be to achieve the best possible outcome in your case. This could involve negotiating for reduced charges, seeking a dismissal, or representing you at trial, depending on your specific circumstances. At The Law Place, we take a team-based approach to every case, leveraging our combined experience to provide robust legal defense.
How The Law Place Can Help in a Hit and Run Case
Navigating the legal system after a hit and run incident can be an intimidating experience. Fortunately, you don't have to face it alone. The Law Place is here to provide you with the support and guidance you need.
Our Experience and Achievements
At The Law Place, we bring over 75 years of combined experience to the table. We have a deep understanding of Florida laws and have worked with many clients involved in hit and run cases in Orlando. Our attorneys, including David Haenel, who has been recognized by the State of Florida for his knowledge of DUI law, have a wealth of experience dealing with a wide range of accident scenarios.
Moreover, we pride ourselves on our tenacious commitment to achieving justice for our clients. This dedication is evident in our AVVO 10.0 rating – the highest possible rating on the site, based on associations, trial skills, awards, length of practice, and client reviews.
Immediate Action Is Crucial
The aftermath of a hit and run accident is a critical time. Every minute counts. That's why we urge anyone involved in such an incident in Orlando to reach out to us immediately. The sooner we can start working on your case, the better the chances we have of collecting vital evidence and building a strong defense.
Free Consultation and Our Commitment
We understand that this is a challenging time for you, which is why we offer a free consultation. You can call us at any time, and we'll be here to listen, offer preliminary advice, and help you understand the next steps.
At The Law Place, we care deeply about our clients. We don't just see you as a case number; we see you as an individual in need of help. We commit to stand by your side, offering support, guidance, and fierce representation every step of the way.
Leaving the Scene of an Accident Orlando FAQ
What should I do immediately after an accident?
After ensuring the safety of everyone involved, you should immediately contact law enforcement. In Orlando, you might need to call the Orlando Police Department. Remember to exchange insurance information with the other driver and document the accident scene as much as possible.
I was involved in a Orlando crash, but there was only property damage. Should I still stop?
Yes. Florida law mandates that drivers involved in an accident resulting in only property damage should still immediately stop and remain at the scene. Failure to do so can lead to charges of leaving the scene, which is a second-degree misdemeanor.
What should I expect from a police officer's investigation after a hit and run?
A police officer investigating a hit and run case will look for any witnesses, review any available video footage, and inspect the accident scene for physical evidence. They may also examine damaged vehicles for paint transfers or parts that may have been left behind. The goal is to identify the vehicle involved and its driver.
Standing Up for Your Rights after a Hit and Run Incident
It's impossible to understate the seriousness of hit and run incidents, and the associated legal implications. Florida law is unequivocal on this matter – leaving the scene of an accident is a crime that carries hefty penalties. Depending on the severity of the accident, you could face fines, jail time, or even felony charges.
But the law is not the only concern. Hit and run incidents can also cause emotional distress and financial hardship for the victims, as well as long-lasting community impacts. For these reasons, it's vital to handle these cases correctly, and this often means getting legal help.
At The Law Place, we believe that everyone deserves skilled and compassionate legal representation, especially when facing such serious charges. We bring a wealth of experience, a deep understanding of Florida law, and a commitment to fight for the rights of our clients.
If you're facing hit and run charges in Orlando, we urge you not to delay. Reach out to The Law Place for a free consultation. Let us help you navigate this challenging situation and work towards the best possible outcome for your case. Remember, in this difficult time, you don't have to go it alone. We're here to help.