Many law enforcement officers at all levels across the United States wear body-worn cameras. These cameras mean that police officers can record the interactions that they have with the public during stressful and potentially important confrontations. Over one hundred local police departments across the State of Florida currently use these devices.
When police officers activate their body cameras, they record the events that then play out. This can ultimately protect both officers and civilians as the footage helps to hold everyone to account for their actions, and neither party can lie about what happened. The footage can also be used by personal injury and criminal defense attorneys alike to understand exactly what happened in any situation and use it in court as video evidence to protect their client's rights and help strengthen their case.
If you have been involved in any kind of situation that concerned the police and want to file a lawsuit or if you are now facing a charge, then you should contact The Law Place. Our team of personal injury lawyers and criminal defense attorneys has over 75 years of combined experience in dealing with Florida law and in helping clients with any legal issues they may be facing. Our attorneys also have extensive knowledge when it comes to body-worn cameras, and we are experienced in using the footage as evidence in a Florida court. So if you have any queries regarding your case, how body-worn cameras may affect your case, or about the cameras in general, then you should not hesitate to get in touch with our law firm now.
Contact The Law Place today for a free consultation at (941) 444-4444! Phone lines are open 24/7.
What Are Body Worn Cameras?
You may notice a tiny, flashing light coming from the center of a law enforcement officer's chest if you interact with an officer in full uniform. This is a police body-worn camera, which is a small audio and photographic device used by some police officers to record any events that occur between them and the public.
Florida Statute 943.1718 describes body cameras as:
"A portable electronic recording device that is worn on a law enforcement officer's person that records audio and video data of the officer's law-enforcement-related encounters and activities."
The cameras are able to capture everything that happens in an incident involving the police, which means there is solid evidence that can prove what happened. This is often useful to have when there are disputing reports on the incident.
Despite this, the footage produced by a body-worn camera isn't used as a substitute for an officer's perceptions and opinions regarding what happened. The camera is only able to capture a narrow part of the incident and the view of just one of the individuals involved. It may not be a completely reliable account of the situation as a whole or of the involvement of the other participants. Regardless of this, a body-worn camera is still an incredibly useful tool when putting together a lawsuit, a case, or a defense, and police officers are able to review their body-worn camera footage before making any official decision about the case.
Our team of dedicated attorneys fight and win for Floridians.
How Are Body Cameras Worn?
Most body-worn cameras are attached to a law enforcement officer's uniform by a clip or Velcro. This is because it means that a police department doesn't have to order new uniforms for their officers when they incorporate the body cameras into their units. However, this does mean that the cameras are not attached particularly securely, which has led to incidents in the past where they have been ripped off the officer's chest whilst physical exertion, such as running after or restraining suspects. When this happens, it means that neither the officer nor defendant has evidence to prove exactly what happened during the incident.
Florida Law and Body-Worn Cameras
Florida law does not require every police department over the state to install body cameras in their units. However, for agencies that have installed cameras, there are specific protocols and regulations that they must follow. For example, in order to use the cameras, officers must complete sufficient training and understand how to correctly maintain and store the cameras. Departments that use body-worn cameras are also required by Florida law to preserve and maintain the footage within their database.
Police departments may choose to use body-worn cameras to protect their officers against complaints and to be able to gather as much evidence as possible. However, other agencies believe that the body cameras may lead to members of the community feeling uncomfortable and could prevent them from interacting with the police.
We're Florida's top litigation team with over 75 years of combined experience
Why Are Body Worn Cameras Good For Personal Injury Lawyers?
As body cameras record interactions between police and the public, a skilled personal injury attorney may be able to use the footage as evidence in court to increase the likelihood of securing compensation on behalf of their client.
Depending on what the footage is, the personal injury attorney reviewing the footage could use it to prove exactly what happened, the scene after the accident, or the reactions of those involved when speaking to the police about what happened.
It's unlikely that the police will have captured the full accident on their body camera as they probably weren't there at the time, however in the rare case that they were, the footage can be used to show exactly what happened and easily prove who is liable.
However, even if the footage only shows the scene of the accident or interviews between police officers and witnesses or those involved, this can be very useful in court to back up a personal injury attorney's argument.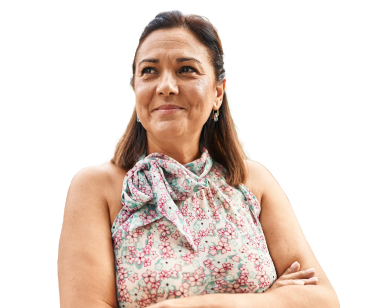 From the initial call to updates on your case status, we are here to get you answers.
How Body Cameras Are Good for Criminal Defense Attorneys
Body camera footage can be used by criminal defense lawyers to defend their clients in court. While it ultimately depends on what the footage contains, it could be used to show an officer was abusing their power when interacting with the client, if their client's rights were violated or infringed upon, or could even be used to prove a client's factual innocence.
If the police report and the client's statements don't match, the footage can also be used to prove what exactly happened. If the video shows that the defendant is the one telling the truth, it could be used as evidence of their innocence.
Even if there isn't body camera footage, either because the police weren't recording or have lost the footage, then a criminal defense attorney will be able to point out the police officer's inadequacy.
How Body Cameras Are Good for Police
Body-worn cameras are used by many police officers in Florida as part of their required uniforms. They allow police departments to see how a situation has developed from start to finish and assess all of the factors that contributed to the dispute. As well as this, body cameras encourage police officers to operate transparently and truthfully as well as deterring anyone from making false reports or complaints.
How Body Cameras Are Good for Prosecutors
Body cameras assist not only both criminal defense and personal injury attorneys but also the prosecution. Depending on what the footage contains, prosecutors could potentially use the video as evidence to prove that the defendant committed a crime or acted aggressively.
What Concerns Do Victims Have Regarding Body-Worn Cameras?
As police departments are using body-worn cameras more and more, the amount of worries being voiced regarding their use has increased.
Many of the public are concerned that the police are recording interviews they have with victims of crime, who are people often in vulnerable situations after having experienced a traumatic event, and other vulnerable people, such as the mentally ill and children. Therefore, law enforcement officers should be sensitive to how recording interactions could affect those being recorded, which could worsen someone's trauma.
Because of this, the 2014 Police Executive Research Forum report recommended that police officers should "obtain consent prior to recording interviews with crime victims." It also stated that law enforcement should be aware of any and all relevant laws when they're recording interviews with juveniles and suggested they should undertake additional training for recording interviews with vulnerable people. However, this is not yet the law, and while Florida is a "two-party consent" state, meaning before recording anyone's conversation, everyone involved needs to consent, this doesn't apply to police officers using a body-worn camera.
How Do Law Enforcement Agencies Handle the Data That Is Collected By Officer Body-Worn Cameras?
The majority of law enforcement agencies that use body-worn cameras store the data they collected onsite. This means that the agency is required to purchase a data storage system to store, retrieve, and share all of the video and audio evidence that the body cameras recorded. Every agency must also follow the policies and laws that relate to the collection of evidence.
Specific guidelines relevant to evidence collection are set out by The International Association of Chiefs of Police (IACP). They state that all agencies should take the following into account if they choose to work with a third-party vendor for cloud-based data storage:
The system must conform to the FBI's Criminal Justice Information Services Policy (CJIS).
The law enforcement agency has complete ownership of the data they have created and stored.
The data cannot be shared or viewed without the agency's consent.
The agency should consult with the IACP before they agree to a contract with a third-party vendor.
The agency should be able to conduct its own audits of the cloud system.
How Do Body-Worn Cameras Differ From CCTV Systems and Dashboard Cameras?
Dashboard cameras are fastened to police cars and capture video from the front of the vehicle. Some advanced dashboard cameras can record audio from close to the vehicle, but they don't accompany the officer wherever they go. When used together, body-worn cameras and dashboard cameras can show an event from two different perspectives.
CCTV systems are stationary cameras that capture video footage in a public space. They cannot record audio, unlike body-worn cameras. Despite this, they are still useful tools for observing behavior, providing security for public spaces, and capturing the commission of a crime. They don't seek out individuals, unlike body-worn cameras.
How Should I Interact With the Police?
If you ever find yourself in a situation involving police officers, then it goes without saying that you should treat them with respect and stay calm, as aggressive behavior could be used against you. However, it's also important that you know and understand your rights.
Can Body-Worn Cameras Create a Positive Relationship Between Law Enforcement Officers and Members of the Public?
There have been some studies that suggest that police officer body-worn cameras have consistently resulted in a significant reduction of complaints filed against law enforcement officers. For example:
In Rialto, California – Complaints dropped by 88% after body-worn cameras were introduced.
In Mesa, Arizona – Complaints dropped by 60% after body-worn cameras were introduced.
In Phoenix, Arizona – Complaints dropped by 23% after body-worn cameras were introduced.
It is not completely known why body-worn cameras have resulted in a reduction of community member complaints, but it is suggested that they have deterred public members from filing frivolous or false complaints as officers now have proof of exactly what happened. It's also possible that officers have been refraining from unnecessary use of force because they're aware that their actions are being recorded.
There is also evidence that the use of body-worn cameras has proven helpful in investigations of critical incidents, such as shootings involving law enforcement officers. There have been situations of officers being cleared of wrongdoing after the body-worn camera footage had been reviewed.
What Can an Attorney From The Law Place Do for You?
If you are considering filing a lawsuit after being involved in an accident or incident that wasn't your fault, or have even just been involved with the police in any way, then you may be feeling stressed and uneasy. It's likely you're also feeling confused by the complicated Florida legal system. If so, then we recommend that you contact a personal injury lawyer today to receive valuable advice specific to your case.
Below are some of the ways that one of our personal injury attorneys could help you:
Investigate the incident and/or your case.
Interview witnesses.
Review the related police reports and the body camera footage.
Submit any necessary legal documents.
Build a solid and strong case based on solid evidence if necessary.
Represent you in court and fight on your behalf for the compensation you deserve.
Important Questions You Should Ask Any Potential Florida Personal Injury Attorney
Before you choose to work with any lawyer, it's crucial that you share a mutual trust and feel comfortable so that you're happy to disclose all the relevant facts of your case. You should also completely trust that they're motivated to ensure that you receive as much compensation as possible. The more aware you make your attorney of the circumstances surrounding your case, the stronger the case they'll be able to build. It's important that your lawyer has all the necessary facts, including those you don't think are significant.
In order to trust that you've hired the best possible lawyer to represent you in court, we advise you to ask the following questions to a potential attorney:
Have you been involved in any cases similar to mine before?
What were the results of these cases?
Could you give me the specifics of the fees you will likely be charging for my specific case, and can we develop a payment plan?
Can I see some references or testimonials from some of your previous clients?
The most important question to ask is arguably the final one. If a lawyer can't or refuses to provide you with references, then you should rethink hiring them. A skilled attorney should be proud of their record and willing to share as many references with you as you request to put your mind at ease.
Contact The Law Place Today!
If you or a loved one have been involved in a police dispute or an accident that wasn't your fault in Florida that you want to file a lawsuit for, then you should contact The Law Place to speak to a skilled personal injury attorney about your specific case.
Our lawyers have an in-depth understanding of the Florida legal system and have extensive experience in helping clients, meaning you can trust that by working with our team, you'll be giving yourself the best chance at securing a favorable result. The extensive knowledge they possess regarding the legality of body-worn cameras in Florida and how they can be utilized in your favor means they will be able to answer any queries you may have. So if you have any general or specific questions about body-worn cameras or anything else, then contact The Law Place today. Our attorneys will be able to provide you with answers that you can rely on.
So to receive excellent legal advice and support regarding any type of lawsuit or any part of Florida law, then you shouldn't hesitate to contact our law firm today to schedule a free consultation with us!
Call The Law Place now at (941) 444-4444. Phone lines are open 24/7.