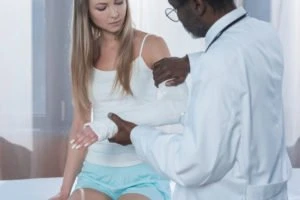 In the whirlwind of exchanged insurance information and possible vehicle damage assessments following an accident in Sarasota, it's easy to neglect one critical step—seeking immediate medical attention. This is particularly paramount for those involved in accidents in Sarasota, Florida, where the subtleties of local legislation and Personal Injury Protection (PIP) come into play.
As unnerving as accidents can be, it's vital to remember that your health should always be the top priority. Even seemingly minor accidents can lead to injuries that aren't immediately apparent, such as whiplash or internal damage. Seeking medical attention immediately following an accident is not only essential for your well-being but also instrumental when filing a personal injury claim.
Immediate medical attention helps create a timeline linking your injuries directly to the accident, which can significantly bolster your claim. Delaying this crucial step could inadvertently provide insurance companies an opportunity to contest your claim, alleging that your injuries are unrelated to the accident.
To understand how an attorney can help you with your claim, contact The Law Place today for a free consultation with a Sarasota personal injury lawyer.
Why is Immediate Medical Attention Crucial After an Accident?
The immediate aftermath of an accident can be a tumultuous time, filled with adrenaline, stress, and confusion. However, amidst this chaos, seeking immediate medical attention remains crucial, irrespective of the perceived severity of the accident. It may be tempting to brush off the necessity of medical care, especially if you feel fine or your injuries seem minor. However, it's important to remember that not all injuries are apparent immediately.
Certain conditions such as internal injuries or tramatic brain injuries (TBI's) may not present symptoms until hours or even days after the accident. Ignoring or delaying medical care can result in serious consequences as these conditions could escalate if left untreated. For instance, internal bleeding, often not immediately noticeable, can pose life-threatening risks if undiagnosed. Similarly, concussions or other forms of head trauma can have serious, long-term effects on cognitive function, especially if not treated promptly.
Medical professionals are trained to detect and manage these emergency medical conditions. By seeking immediate medical attention, you allow these professionals to conduct a comprehensive evaluation, which could include CT scans, X-rays, or other necessary tests to rule out or confirm these hidden injuries. Furthermore, prompt medical attention allows for the initiation of an effective treatment plan, if required, reducing the risk of complications.
In addition to the clear health benefits, seeking immediate medical care post-accident also has legal implications. Medical records serve as crucial evidence in establishing the connection between the accident and your injuries. By delaying medical treatment, you inadvertently create a gap that insurance companies may exploit, suggesting that your injuries may have stemmed from a different event.
Also, Florida law requires accident victims to seek medical care within 14 days of the accident to be eligible for Personal Injury Protection (PIP) benefits. PIP in Florida covers medical bills and lost wages irrespective of who is at fault for the accident. If medical care is not sought within this timeframe, the benefits may be forfeited.
Therefore, seeking immediate medical attention following an accident in Sarasota not only safeguards your health but also strengthens your legal position should you decide to pursue a personal injury claim. In the long run, this proactive approach can save you from extensive physical suffering and financial burdens.
Our team of dedicated attorneys fight and win for Floridians.
The Role of Medical Attention in Personal Injury Claims
Medical attention and the resulting records play an incredibly significant role in personal injury claims and car accident cases. They provide concrete evidence linking the accident to the injuries sustained, which is critical when trying to establish causality in a legal claim. If you've been involved in an accident in Sarasota, understanding how your medical treatment impacts your personal injury claim is crucial.
Once you seek medical care, every injury, every symptom, every detail of your physical condition is recorded in your medical records. These documents, detailing the extent of your injuries and the course of your treatment, are among the most critical pieces of evidence in your claim. These records provide a timeline of your health following the accident and help corroborate your account of the injuries sustained. They also give weight to your claims of pain and suffering, making them more difficult for insurance companies or opposing counsel to contest.
Medical expenses, including the cost of hospital stays, surgeries, medications, physical therapy, and other necessary treatments, form a considerable part of the damages claimed in personal injury cases. These expenses can be both past (already incurred) and future (projected costs of ongoing and future care). For example, if a car accident led to a severe injury requiring long-term rehabilitation or continual care, these future medical expenses would be factored into your claim.
In the context of Florida, Personal Injury Protection (PIP) benefits are a significant aspect of accident claims. Florida is a "no-fault" state, meaning your own insurance company will cover your medical expenses and lost wages up to your policy's limit, regardless of who caused the accident. To qualify for PIP benefits, you must seek medical treatment within 14 days of the accident. The initial medical professional who examines you must declare that you have an "emergency medical condition" for you to access the full extent of your PIP benefits. If an emergency medical condition is not identified, your PIP benefits may be capped at a lower limit.
Navigating the intricacies of medical treatment and its implications on a personal injury claim can be complex, making it beneficial to consult with experienced car accident attorneys. They can guide you through this process, ensuring your rights are protected, and you get the fair compensation you deserve.
Personal Injury Protection – Understanding the Basics
Personal Injury Protection, often abbreviated as PIP, is a crucial element of car insurance policies in Florida. As a no-fault insurance state, Florida requires each motorist to carry a minimum of $10,000 in PIP coverage. This coverage means that regardless of who is at fault in a car accident, your insurance company will pay for your medical expenses and lost wages up to the limit of your PIP policy.
PIP coverage in Florida is comprehensive and includes 80% of all necessary and reasonable medical expenses. This encompasses a wide array of costs such as medical, surgical, dental, and rehabilitative services, including prosthetic devices and medically necessary ambulance, hospital, and nursing services. Additionally, it covers 60% of lost wages if you're unable to work due to accident-related injuries.
An essential aspect to understand about PIP coverage in Florida is the 14-day rule. This rule stipulates that for an injured person to receive PIP benefits, they must seek medical attention within two weeks, or 14 days, of the accident. Failing to seek medical treatment within this window could result in a denial of PIP benefits, leaving the accident victim to bear the brunt of their medical expenses.
Another critical aspect to note about PIP in Florida is that it has two caps. If the medical professional who treats you after your accident determines that you have an emergency medical condition, your PIP insurance will cover up to the full limit of your policy—typically $10,000. However, if you're not diagnosed with an emergency medical condition, your PIP benefits are limited to $2,500.
Given the complexities of PIP coverage and the importance of seeking medical attention within the stipulated period, accident victims should always consult with an experienced attorney. The interplay between medical care, PIP coverage, and personal injury claims is intricate, and a seasoned attorney can help navigate these complexities, ensuring that accident victims receive the compensation and care they deserve.
To put it simply, Personal Injury Protection is a lifeline for accident victims, covering necessary medical treatment and supplementing lost wages. However, its benefits can only be fully accessed by those who understand the system and adhere to the specific rules, particularly the need to seek medical attention within two weeks of an accident.
We're Florida's top litigation team with over 75 years of combined experience
How Delaying Medical Treatment Can Impact Your Claim
One might mistakenly believe that delaying medical treatment after an accident would have no significant impact on their personal injury claim, particularly if they don't feel pain or see visible injuries. However, the reality is quite different, and the implications of postponing medical care can be severe and detrimental to your claim's success.
Harder to Establish Liability – The first and most immediate impact of not seeking medical treatment immediately after an accident is the potential for suspicion from the insurance adjuster. Insurance companies aim to minimize their liability and pay as little as possible. Therefore, any delay in seeking medical care can give the insurance adjuster reason to believe that your injuries are not as serious as you claim or, worse, that they were not caused by the accident. These suspicions can dramatically affect the amount of compensation you receive.
Reduce Your Settlement Amount – Delaying medical treatment can negatively impact your claim's value because it becomes harder to link your injuries to the accident. This connection is crucial in personal injury cases as you must demonstrate that the accident directly caused your injuries to seek compensation. Any gap between the accident and the medical treatment can complicate this process and give the insurance company a basis to challenge your claim.
Disqualify You For PIP Benefits – Florida, the law requires that you seek medical treatment within 14 days of the accident to qualify for Personal Injury Protection (PIP) benefits. This means that if you delay medical care, you might lose out on these benefits. PIP benefits are essential in covering your medical expenses, and a denial can put you in a financially challenging position.
Reduces Evidence – Seeking immediate medical care not only allows for the timely identification and treatment of injuries but also serves as crucial evidence in your claim. Medical records detailing the extent of your injuries, the treatment provided, and the projected course of recovery can significantly bolster your case.
Worsen Your Injuries – Delaying medical treatment can lead to an escalation of injuries. Some injuries are not immediately apparent after an accident, such as whiplash, traumatic brain injuries, or internal injuries. If left untreated, these can lead to serious health complications and even permanent damage.
It is of utmost importance to seek immediate medical attention after an accident in Sarasota, not only for your health but also for the success of your personal injury claim. The potential repercussions of delaying medical treatment are severe and can result in significant losses, both health-wise and financially. Therefore, always prioritize your health and seek medical treatment immediately after an accident.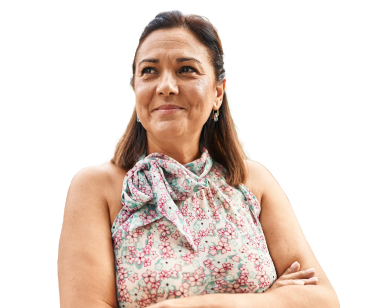 From the initial call to updates on your case status, we are here to get you answers.
Overcoming Common Misconceptions and Fears
Despite the known importance of immediate medical attention after an accident, several misconceptions and fears may deter individuals from seeking timely care. One of the most common misconceptions is the belief that if they feel fine immediately after the accident, there is no need to see a doctor. This belief, unfortunately, ignores the reality that some injuries, such as internal injuries or traumatic brain injuries, may not manifest immediately but could pose serious health risks if left untreated.
It is also a misconception that you must experience extreme pain to warrant medical attention after an accident. Even if the pain seems bearable or minimal, it's important to seek medical attention. Pain can be an inaccurate indicator of the severity of an injury, and what may initially seem like a slight ache could be indicative of a more serious underlying condition.
Another common fear is the cost of medical treatment. Many people worry about how they will cover the costs of emergency room visits, doctor appointments, and any subsequent physical or massage therapy required. However, in Florida, Personal Injury Protection (PIP) coverage provides a safety net for these concerns. Florida law requires all drivers to carry PIP insurance, which covers up to 80% of medical bills and 60% of lost wages, irrespective of who was at fault in the accident.
In addition to PIP coverage, individuals injured due to someone else's negligence can seek compensation for their medical expenses, lost wages, and pain and suffering through a personal injury lawsuit. This legal avenue offers the potential to recover costs not covered by insurance and can provide much-needed financial support during a challenging time.
Therefore, it is crucial to dispel these misconceptions and overcome these fears. Always prioritize your health by seeking immediate medical attention after an accident in Sarasota, knowing that avenues for financial support are available. Your well-being should always take precedence, and the benefits of immediate medical care far outweigh the potential drawbacks.
The Role of Medical Professionals in Your Recovery
The role of medical professionals following an accident is multifaceted and extends far beyond the initial diagnosis. Upon seeking medical attention, you are placing yourself in the hands of experts trained to identify, diagnose, and treat injuries that you may not even be aware of. A medical doctor or a specialized medical team can perform thorough assessments, including CT scans, to identify any hidden injuries, such as internal bleeding or concussion, that may otherwise go unnoticed.
These professionals then create a personalized treatment plan that suits your specific needs. This plan may include various forms of treatment designed to promote healing, alleviate pain, and restore functionality. Physical therapy, for instance, can help improve strength and mobility after an accident, especially if the accident resulted in injuries affecting mobility. Physical therapists will guide you through targeted exercises designed to help restore muscle strength, improve flexibility, and increase overall functionality.
Massage therapy can also be an integral part of your recovery plan. This form of therapy can help alleviate pain, reduce stress, and promote healing by improving blood circulation. Massage therapy can also help to break up scar tissue, improving flexibility and mobility in the process.
Additionally, your medical team will continuously monitor your progress, adjust your treatment plan as necessary, and provide you with necessary medical records that can prove crucial in any subsequent personal injury claim.
The role of medical professionals in your recovery cannot be underestimated. Their expertise guides your healing process, aids in the establishment of a comprehensive medical record for your personal injury case, and ultimately plays a crucial role in your overall recovery and the success of any ensuing legal action. It is for these reasons that seeking immediate medical attention after an accident in Sarasota is so vital.
Time to Take Action
It cannot be emphasized enough how crucial it is to seek immediate medical attention after an accident in Sarasota. Not only is it vital for your health and well-being, but it is also indispensable for building a strong personal injury claim. Timely medical care can provide a direct link between your injuries and the accident, and it will also reflect on your commitment to recovering, both aspects that are pivotal when seeking compensation.
Choosing the right legal ally can make a significant difference in your recovery journey. At The Law Place, we are renowned throughout Florida for our team-based approach, combined knowledge, and commitment to our clients. With many of our attorneys boasting the highest possible AVVO rating of 10.0 and over 75 years of combined experience, you can be assured that your case is in capable hands.
Our firm also operates on a contingency fee basis, meaning you pay nothing unless we win your case. Take control of your situation and secure your future. Contact The Law Place for a free consultation today. Your road to recovery starts with a single step.