Orlando's warm weather makes swimming pools very appealing to adults and children alike. The majority of houses in Orlando have swimming pools on the property, which places a level of responsibility on the property owner to ensure they are kept safe.
Without adequate maintenance and the correct precautions, private and public swimming pools can be dangerous environments. Those most at risk of injury in a swimming pool accident are often children and vulnerable people, however, anyone can be a victim. Injuries from pool accidents can be horrific, including brain damage from near drowning and traumatic brain and spinal cord injuries. Often, victims can be left with life-long repercussions from their injuries and even permanent disabilities.
Additionally, swimming pool drowning can be a real danger when pools are not maintained in the manner they should be. The Centre for Disease Control and Prevention released the terrifying statistic that 3 children a day lose their life to drowning in swimming pool accidents.
If you or a loved one has been injured in a swimming pool accident, your life could be irrevocably changed. On top of the trauma of the injury, you could be facing mounting financial pressures such as medical bills, lost work or household income, and the cost of ongoing treatment and rehabilitation.
Pool owners have a responsibility to maintain safe pool environments. If your injury was a result of someone else's negligence, you may be entitled to claim compensation. Although compensation will never heal the injuries or fix the trauma a victim has suffered, it can help to ease the financial burden and support the best recovery possible.
The Law Place Personal Injury Lawyers
The Law Place attorneys pride themselves on being aggressive advocates for swimming pool accident victims and their families. We understand the devastating impact a swimming pool accident can have on a victim and their family. Whether a family is learning to adapt to an injured child or the worst has happened, and an accident resulted in drowning, we are here to fight for the compensation you deserve.
Contact our legal team at (941)-444-4444 for a free consultation and case evaluation to discuss whether a personal injury claim could be an option for you. If you pursue a claim with The Law Place representation, our attorneys will be with you every step of the way, and we will fight to secure the compensation you and your family deserve.
Common Causes of Swimming Pool Accidents
Private and public pools, water parks, and hot tubs can all present dangers when safety standards are not upheld. When improperly maintained, swimming pools can be extremely dangerous environments for both children and adults. Common causes of Orlando swimming pool accidents include:
Excess water around the poolside leads to slips and falls.
Jumping from diving boards or poolside into shallow water.
Poor pool management, including maintaining a safe PH level to avoid illnesses and chemical burns.
Failure to implement appropriate safety measures as outlined in the Florida residential swimming pool safety act.
Inadequate supervision, which could include staff without the correct training and overcrowding resulted in injury.
Our team of dedicated attorneys fight and win for Floridians.
Swimming Pool Accident Injuries
A swimming pool injury can be extremely traumatic for the victim and their family. Often swimming pool injuries have lengthy recovery periods, require substantial medical treatment, and can have long-long consequences for the victim.
Common swimming pool injuries include:
Fatality – The most unfortunate outcome of a swimming pool accident is drowning, particularly children, vulnerable people, and those unable to swim are most at risk.
Brain damage – If a victim experiences near drowning, the period of time they spent underwater will starve their brain of the essential oxygen it needs. Near drowning can result in permanent brain damage which could cause a permanent disability.
Bowel or organ damage – In some malfunctioning pool systems, a victim, usually a child, may get trapped in pool equipment such as the drains, which often results in permanent injury to the bowels, organs, or other vital systems. Typically, this type of injury has life-long implications for the victim.
Brain and spinal cord injury – Jumping or diving into shallow water that is not suitable for diving can cause injury to the brain and spinal cord as a result of the impact. In the future, these types of injuries could affect a victim's ability to walk or speak and could hinder their cognitive abilities and neurological function, such as their ability to breathe without medical assistance.
Other injuries from swimming pool accidents include broken bones, lacerations, chemical burns, and illnesses such as norovirus and legionella.
What Is Premises Liability?
In Florida, property owners have a duty of care to ensure their property is safe for visitors. This includes businesses, public spaces, and private homes. A pool owner is responsible for taking the necessary steps and practicing a duty of care to ensure safety on their property.
Premises liability is a specific area of personal injury law that allows victims to hold a property owner responsible for any injuries they suffered due to dangerous conditions or negligence on the property.
We're Florida's top litigation team with over 75 years of combined experience
Residential Swimming Pool Safety Act in Florida
All private pools built in residential settings after October 1, 2000, in Florida must adhere to the regulations outlined in Florida's Residential Swimming Pool Safety Act within Florida Statute 515.21-37. Swimming pool owners are responsible for ensuring that their pool meets the following requirements:
Pool barriers – Pool barriers must be fitted around the perimeter of all residential swimming pools. These must be separate from any fence or wall surrounding the garden unless the wall runs alongside the side of the pool and is acting as part of the barrier.

The barrier must also be placed far enough away from the edge of the pool that should anyone manage to get inside the barrier they do not immediately fall into the water.

Isolated – All residential pools must be isolated from access to the home. This should be through the use of an enclosure barrier that is at least 4 feet high with no gaps, holes, or protrusions that may enable a small child to climb over the barrier or squeeze through a gap.
Ladders and steps – All means of access for above-ground swimming pools, such as steps and ladders, must be able to be secured, locked, or removed to avoid unsupervised access.
Other safety measures – Swimming pools that do not have an adequate safety barrier installed must be equipped with a pool cover. Alternatively, all points of access to a pool, such as doors and windows, can be fitted with exit alarms or self-closing, self-latching devices that must be attached at least 54 inches from the ground.
The act was introduced in order to improve safety in residential swimming pools and prevent vulnerable people from getting injured or worse. If these standards are not upheld, this could lead to devastating consequences such as permanent spinal cord injury or even death.
Failure to maintain the safety requirements outlined in the residential swimming pool safety act could result in a pool owner facing both civil liability for injury and a second-degree misdemeanor charge and associated criminal penalties.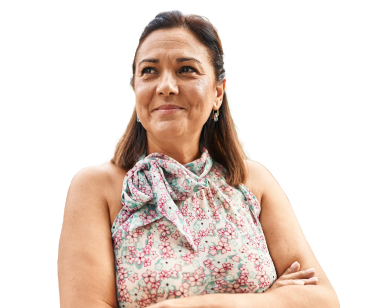 From the initial call to updates on your case status, we are here to get you answers.
Swimming Pool Accident Personal Injury Claims
If you or a loved one has been injured as a result of someone else's negligence, you could be entitled to compensation. A personal injury claim allows victims to seek compensation for the damages they have suffered from their injury.
For a successful claim, you will need to prove that the property owner had a duty of care to you and breached that duty of care, which subsequently led to your injuries. You will also need to prove the damages you incurred from the accident. Proof could be in the form of medical bills and evidence of time away from work.
Compensation for Swimming Pool Accident Victims
The compensation available to swimming pool accident victims in a personal injury lawsuit is divided into three categories, economic, non-economic, and punitive.
Economic damages include all tangible financial costs that a victim incurred because of their sustained injuries. This includes medical expenses, transport costs to medical appointments, therapy and counseling costs, rehabilitation and physiotherapy costs, lost wages, the cost of any home alterations required to accommodate the injuries, and even funeral costs.
Non-economic damages are designed to compensate for the intangible losses a victim or their family suffered due to their injuries. This includes compensation for emotional trauma, pain, and suffering, the loss of a loved one, post-traumatic stress, loss of quality of life, depression, and anxiety.
As opposed to focusing on the victim and their suffering, punitive damages focus on the person or entity responsible for the accident and punish any wrongdoing on their part. Punitive damages award the victim with financial compensation to make an example of the perpetrator and discourage similar accidents from happening in the future.
Contact an Orlando Swimming Pool Accident Attorney
The impact of a swimming pool accident on a victim and their family can be overwhelming. Pursuing a personal injury can be an option to help ease the financial stresses placed on a victim in the aftermath of an accident.
The Law Place attorneys will work tirelessly to gather the evidence and build a strong case for compensation for your suffering. We will do all the hard work for you to allow you and your family to focus on recovery after the accident, knowing that your lawyers are working to achieve the best settlement possible for you.
Contact The Law Place today for a free consultation at (941)-444-4444.