People visit medical professionals and expect to get better. Tragically, medical malpractice can result in victims suffering severe injuries, adverse reactions, and even death. If you or someone dear to you are a medical malpractice victim, you must reach out to a reputable law firm. Healthcare providers are trusted to adhere to a duty of care. When they breach this duty of care and act negligently, there can be devastating consequences. You should not have to suffer because of the negligence of a medical professional.
No matter if you have experienced a surgical error, been prescribed the wrong medication, or suffered hospital negligence, our lawyers are here for you. At The Law Place, we have helped countless medical malpractice victims recover the compensation they are entitled to in Orlando. To schedule your free consultation with one of our attorneys, call us now at (941)-444-4444.
What Is Considered Medical Malpractice in Florida?
Any medical provider in the healthcare field can commit medical malpractice. This includes doctors, nurses, surgeons, dentists, and more. At The Law Place, we have worked on many medical malpractice cases. Every case is different and involves varying levels of severity. It is important to note that regardless of the severity of your medical malpractice case, you will likely be entitled to compensation. Below we have outlined some common medical malpractice cases.
Surgical Errors
These errors can cause serious complications, severe injuries, and even death. They refer to mistakes made by surgeons and hospital staff members before, during, and after surgeries take place. Some common surgical errors include slips of a physician's scalpel, surgery equipment left in the body, the wrong procedure performed, the wrong blood type administered, and more. Every kind of surgery carries its own risks, but injuries caused by negligence could have been avoided.
Emergency Room Errors
The environment of an emergency room is generally busy. Medical professionals rush to save lives and in this environment, mistakes can happen. For example, there is a greater chance of miscommunication that can make serious medical problems worse. Some common errors made in the emergency room include testing errors, equipment failure, lack of medical records, untrained staff, and more. Mistakes made in the emergency room can cost lives. You must contact Orlando medical malpractice attorneys if you have lost a loved one in the emergency room.
Prescription Errors
When a healthcare provider prescribes the wrong medication to a person, it can cause adverse reactions. Generally, these errors occur when a physician writes a prescription wrong or a pharmacist makes a mistake while filing the prescription. These errors are more likely to occur in environments where staff are overworked. Prescription errors can be caused by confusing the names of drugs, a failure to ask about a patient's drug allergies, ordering the wrong dosage, and more.
Overdose of Anesthesia
Overdosing a patient with anesthesia can be a deadly surgical error. The frustrating factor is that these errors are entirely preventable. It is the role of anesthesiologists to monitor a patient and administer the proper amount of anesthesia. If an error is made during the administration of anesthesia, there can be serious consequences. Anesthesia overdose in Orlando can be caused by a misread chart, too large of a dose, communication error, malfunction of equipment, failure to properly monitor patients, and more. When too little anesthesia is administered to a patient, the consequences can also be severe. Those who are conscious during surgery can suffer from post-traumatic stress disorder (PTSD), panic attacks, sleep disorders, and more. If the wrong administration of anesthesia is a factor in your medical malpractice case, you need to contact The Law Place today.
Hospital Negligence
If a patient gets injured in a hospital by an employee, the facility will typically be held liable in a medical malpractice lawsuit. Not all doctors are employees of hospitals. An Orlando medical malpractice attorney will examine a case to determine where liability lies. Nevertheless, if you have been injured in the setting of a hospital, it is worth seeking legal counsel.
Dental Malpractice
Patients trust that dentists will provide them with high-quality care. No matter if you are requiring routine dental treatment, have your wisdom teeth removed, or undergo gum disease treatment, your dentist is obliged to provide you with a high standard of care. When a dentist acts negligently, medical malpractice can occur. Examples of dental medical malpractice include failure to treat an infection, negligence resulting in nerve damage, disfigurement to the mouth, and more.
How a Medical Malpractice Attorney Can Help You
An experienced medical malpractice attorney can help you in a range of ways. Medical malpractice cases are some of the most complex cases that we encounter. Navigating the legal system after filing medical malpractice claims is difficult and that is why it is wise to hire an experienced medical malpractice attorney. An attorney can help you by doing the following:
Search for and gather evidence to build your personal injury case.
Hire a medical expert to testify on your behalf.
Examine all of your medical records.
Look at the insurance policy of the negligent party.
Collect evidence to prove negligence.
Defend your case in court if a medical malpractice lawsuit is filed.
Guide you through the complex legal process.
Answer all of your questions.
Offer some honest legal advice.
Support you through every step of the journey.
Recover the compensation you deserve.
Our team of dedicated attorneys fight and win for Floridians.
The Damages You Can Be Awarded
If you have suffered medical malpractice injuries in Orlando or have tragically lost a loved one, you can be eligible to claim a range of damages. Many victims are aware that they can claim for their medical expenses, but they can also claim for every way medical malpractice has impacted their lives. For example, common damages claimed in these cases include:
Lost wages.
Reduced earning capacity.
Pain and suffering.
Wrongful death.
Permanent disfigurement and scarring.
Disability.
Mental anguish.
Past, present, and future medical treatment.
We understand that no sum of compensation can ever take away the trauma that you have experienced. After suffering such a harrowing medical malpractice case, it is normal to feel anxious about receiving medical treatment. The compensation you achieve in a settlement can help to get your life back on track. You will no longer face crippling medical bills and can focus on your recovery.
Can I Sue for Medical Malpractice in Orlando?
If you or a loved one has been the victim of medical malpractice in Orlando, you can sue a doctor and/ or hospital. This is not an easy task, however, and that is why you must reach out to reputable medical malpractice lawyers. Your lawyer will first determine whether your doctor had medical malpractice insurance. All healthcare providers in Florida are required to have this insurance. Despite the requirement, some doctors will find loopholes to avoid taking out these policies. Even if your doctor does not have the correct insurance, it is still possible to sue them. In some instances, it may be possible to sue a hospital as well.
It may be a better idea to sue a hospital if your medical provider lacks insurance. Hospitals typically have better insurance policies to protect them against such instances. A hospital can be sued if your surgery was performed wrong, you experienced poor care in the hospital, and you were administered the wrong medication. Filing a medical malpractice claim against a hospital can be more difficult than filing a claim against a doctor. This is because in some cases, it will be required to file a tort claim to waive the sovereign immunity of certain institutions. While this may seem daunting, our Orlando medical malpractice attorneys are highly experienced. We are not afraid to take on these institutions if it means achieving justice for our clients.
We're Florida's top litigation team with over 75 years of combined experience
What Are the 4 Things that Must Be Proven to Win Medical Malpractice Claims?
To prove medical malpractice in Orlando, FL., the following four factors must be proven:
The medical provider in question had a relationship with either you or your loved one who tragically lost their life.
The conduct of the medical provider failed to meet the high standard of care.
As a result of the low standard of care provided, you or your loved one sustained an injury.
The injury sustained by you or your loved one resulted in damages that you are entitled to recover compensation for.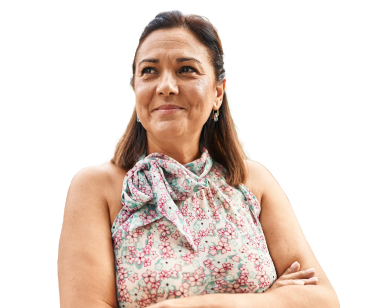 From the initial call to updates on your case status, we are here to get you answers.
What Is the Average Payout for Medical Negligence in Florida?
All medical malpractice lawsuits and claims are different. Unfortunately, there is no average sum that victims are awarded for their medical malpractice claims. The amount that you could receive in a settlement will depend on several factors. These include:
The severity of your injury suffered.
Whether a loved one has died as a result of medical malpractice.
The impact the experience has had on your mental health.
The impact the injury has had on your ability to work.
Contact Orlando Medical Malpractice Lawyers at The Law Place Today!
Experiencing medical malpractice in Orlando can be very traumatic. Healthcare providers should be figures you can trust in society. When this trust is broken due to a lack of care, it can have a huge impact on a victim and their family. If you have suffered because of the negligent actions of a healthcare provider, you need to contact a reputable personal injury law firm. You should not have to suffer alone through this. At The Law Place, we are here for you.
The sooner you reach out to us, the sooner we can begin work on your case. We understand that you may be eager to recover compensation so that you can move this experience behind you and work on getting your life back on track. Your lawyer at our firm will act as your legal representation in negotiations with insurance companies. They will not stop until you are offered the settlement you deserve.
To organize your free consultation with an Orlando medical malpractice attorney, call us now at (941)-444-4444.