If you have ever suffered from a bacterial infection, the chances are that your doctor may have prescribed you the antibiotic drug Levaquin. This was one of many fluoroquinolone antibiotics prescribed to people across the United States. In 2010, Levaquin was the most popular antibiotic prescribed. Unfortunately, many people who have previously taken this drug are now suffering from serious side effects, such as potentially permanent nerve damage. This serious nerve damage is referred to as peripheral neuropathy.
At The Law Place, we have a team of experienced personal injury lawyers who can understand the severity of your situation. Regardless of whether you suffer from peripheral neuropathy or another side effect after taking Levaquin, we can help you seek justice from liable drug companies. You should not have to suffer because drug companies failed to warn you about the risks involved in taking their drugs. We can help you file a dangerous drug claim. Don't let these huge pharmaceutical companies ruin your life.
To schedule your free case evaluation with one of our lawyers, contact us now at (941)-444-4444.
Fluoroquinolone Drugs
In 2013, the Food and Drug Association (FDA) published stronger warnings about the popular antibiotics, fluoroquinolone drugs. They warned that drugs like Levaquin have the potential to cause nerve damage.
These dangerous drugs have been issued to millions of Americans to treat bacterial infections, respiratory issues, and urinary tract infections. Despite their potentially permanent nerve damage side effect, many people were not warned about the dangerous side effects when taking Levaquin. People have previously been prescribed these drugs to treat minor bacterial infections, despite safer options being available.
If you or someone you love has been prescribed Levaquin and are now suffering from severe side effects, you need to contact a reputable law firm. Our team at The Law Place can help you recover damages. We have experience filing several lawsuits against giant pharmaceutical companies.
Levaquin Side Effects
People who have previously taken Levaquin may have experienced severe side effects rapidly. Generally, a person will start suffering from side effects within a few days of taking the drug. Regardless of the drug, if you feel pain or think that something is not quite right after taking a drug, you must visit a doctor immediately. Side effects of antibiotics can be severe and leave people suffering from debilitating health issues.
Some of the possible side effects that a person can suffer from after taking Levaquin to include:
Muscle cramps.
Weakness.
Severe touch sensitivity.
Losses of sensation.
Sudden pain.
Mental health issues.
Muscle atrophy.
Our team of dedicated attorneys fight and win for Floridians.
Peripheral Neuropathy
One of the major debilitating side effects of Levaquin is nerve damage. When nerve damage occurs, it can disrupt the connection between the nerves and the brain. As a consequence, a person can suffer numbness, tingling, burning, and shooting pains. These pains typically affect the legs and arms. Levaquin nerve damage can be permanent and cause life-long disability.
In 2013, the FDA announced that it would update Levaquin labels to make them more clear about the potential risk of peripheral neuropathy. Despite this risk, Levaquin was still being prescribed to people across the U.S. until 2020. The fact that this drug was still being prescribed despite its known serious side effects is a disgrace. Many people and their loved ones have suffered through no fault of their own. The damage that Levaquin can cause to motor nerves and sensory nerves is devastating.
Peripheral neuropathy can have a huge impact on a person's life. The pain caused by Levaquin nerve damage can make it difficult for a person to walk, complete day-to-day tasks, and more. This drug can dramatically reduce a person's quality of life. As a consequence, many people have suffered from serious mental health issues as a result of taking Levaquin.
Damages that Can Be Claimed in a Dangerous Drugs Claim
If you have suffered severe side effects after taking fluoroquinolone drugs in Orlando, you may be entitled to compensation. The amount that you can recover in a compensation settlement will depend on the circumstances of your case. In cases where a drug's warning label was not clear, a person can recover a great sum in compensation. Regardless of the severity or cause of your case, you will need to contact your insurance company. Some of the common damages recovered in dangerous drugs claims include:
Current medical bills.
Past and future medical treatment.
Pain and suffering.
Lost wages.
Reduced earning capacity.
We're Florida's top litigation team with over 75 years of combined experience
Can Levaquin Cause Permanent Nerve Damage?
Levaquin can cause permanent nerve damage. Within a few days, a person will generally start to feel pain and start suffering the side effects of the drug. Although not all people will suffer nerve damage, the risks of taking Levaquin are too great. For this reason, the drug is no longer prescribed to patients in the United States.
As soon as you start to experience pain or other side effects after taking a drug in Orlando it is wise to contact doctors. The sooner you contact a professional, the better. Your body may be suffering from an adverse reaction to the drug.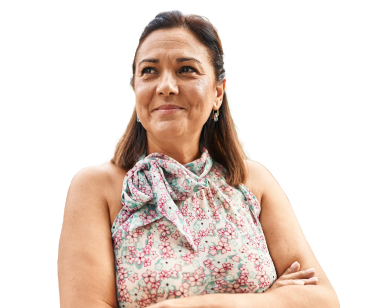 From the initial call to updates on your case status, we are here to get you answers.
Can You Sue Levaquin?
You can't sue Levaquin as that is the name of an antibiotic. You can, however, sue the drug manufacturer of Levaquin, the Johnson & Johnson company. The company was well aware of the dangers of peripheral neuropathy as this side effect was being documented before the drug even received FDA approval in 1996. Throughout the early 2000s, the risk of nerve damage was still being reported in scholarly journals. Despite the risks, the Johnson & Johnson company simply dismissed these side effects as rare occurrences.
If you have suffered Levaquin nerve damage, you must contact a reputable law firm. So many people in Florida have previously been prescribed this drug to treat a minor infection and have been left battling a permanent disability. This isn't fair and the drug manufacturer needs to be held responsible. If you call The Law Place today, you will be able to schedule a free consultation. In this meeting, you can outline your case and we will offer you some honest legal advice. The chances are that you will be entitled to a great sum of compensation.
Who Can Be Held Liable?
When a drug manufacturer produces and sells a drug, despite knowing the dangerous risks involved, they can be held liable. Many victims of Levaquin have filed successful cases against the Johnson & Johnson company. Some of the claims that are made in these cases include:
The company failed to warn the public and doctors about the dangers of its drugs. Despite the fact, they knew it was unsafe and could cause serious nerve damage.
The company hid the truth about the risks of the drug and misled doctors and the public.
The company continued to promote its drug as an effective solution to minor bacterial infections, even though they knew there were other, safer alternatives.
Does Peripheral Neuropathy from Levaquin Go Away?
The symptoms of peripheral neuropathy may reduce and lessen over time, but it will never completely go away. This can be upsetting news for people suffering from nerve damage. For this reason, it is incredibly important that victims seek compensation.
Is Levaquin Prescribed for Urinary Tract Infections?
Levaquin has been prescribed to treat urinary tract infections in the past. Although, it was eventually advised that these fluoroquinolone drugs should only be prescribed for more serious infections. There were far safer antibiotic treatments for people suffering from urinary tract infections.
Does Levaquin Cause Severe Pain?
A side effect of Levaquin is severe pain. This is because some people who have previously taken this drug have suffered from peripheral neuropathy and muscle atrophy. As a result, it is common for people to experience muscle pain, muscle twitching, and muscle wasting.
Why Was Levaquin Taken off the Market?
Levaquin was taken off the market by Janssen pharmaceutical companies of Johnson & Johnson due to safety issues and concerning side effects connected to the drug. Levaquin was officially discontinued in December 2017 but could still be found in pharmacies in 2020. The official statement from Janssen blamed the removal of the drug from the market on the wide availability of alternative treatments.
However, the drug was likely taken off the market because of its dangerous side effects. This was likely prompted by the announcement made in 2016 by the FDA that they were updating the medication guide and warning guides of these drugs. It was advised by the FDA that the risks outweighed the benefits of the drug for patients suffering from minor bacterial infections. It was stated that these fluoroquinolone drugs should only be prescribed to patients suffering from bacterial infections as a last resort.
Get in Touch With Our Personal Injury Lawyers Today!
It is the responsibility of a drug manufacturer to adequately warn patients about the potentially severe and life-threatening side effects of their drugs. A manufacturer and a pharmacist have a legal obligation to warn a person about a drug's dangers. If you have suffered serious nerve damage or another side effect after taking a drug in Orlando and were not warned about the dangers, you may be eligible for compensation. A personal injury lawyer at our law firm will fight for your case. They will take on your insurance company and the drug company to help you recover damages.
These large pharmaceutical companies have a duty of care to you. If this care has been breached, they can be held liable. Our lawyers have over 75 years of combined experience. We have the knowledge and skill to take on these companies in high-value lawsuits.
To organize your free case evaluation with us, contact us today. Our law offices are available to listen to you 24/7. What are you waiting for? Call us now at (941)-444-4444.