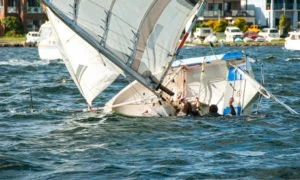 Boating accidents occur in Florida more frequently than you might think. Despite strict boating safety measures, boat operators can be guilty of excessive speed, improper lookout, or even alcohol use. Other emergency situations include bad weather and equipment failure.
If you have been involved in a boating accident, then call The Law Place today for a free consultation. We have experience on both sides of the courtroom, seeking compensation for victims of batting accidents, as well as defending people who are accused of negligence.
Many of our attorneys have an AVVO rating of 10.0 – the highest possible rating. This is achieved through considerations such as years in service, awards, and client reviews.
Book your free consultation with one of our attorneys today on (941) 444-4444.
The Primary Causes of Boating Accidents
In an effort to reduce the number of boating accidents, the State of Florida and the U.S. Coast Guard Auxiliary offer training and other programs. However, accidents still happen, and it is important to know how the most common boating accidents occur and how to prevent them.
Improper lookout– All boats should have a lookout, someone who is constantly watching for any conditions or circumstances that could risk an accident. If the lookout is distracted, then this line of defense is weakened.
Operator inattention – Operators of boats must stay focused, follow boating safety advice, and react appropriately to any possible hazards at all times.
Boat operator inexperience– Boats can be difficult to operate and control, especially in bad weather. When boat operators are inexperienced, they are more likely to cause an accident.
Excessive speed– Regardless of how experienced the operator is, they must still maintain a safe speed. Excessive speed could cause the operator to lose control or to be unable to avoid a hazard.
Alcohol use– In Florida, it is illegal to operate a boat under the influence of alcohol or drugs. Alcohol and drugs can reduce reaction time and lead to irrational decision-making, which can make operating a boat very dangerous.
Machinery failure– Another reason why boating accidents happen is machinery failure.
Hazardous weather conditions– Although most boating accidents happen during summer where there are more recreational vessels on the water, bad weather is still a leading cause. Strong winds or heavy rain can make the waters very dangerous, especially if the operator is inexperienced.
Inadequate passenger behavior – Passengers can also contribute to boating accidents. They might distract the driver, push someone overboard, or damage equipment.
Falling overboard– When a passenger falls from a vessel, it can be incredibly dangerous and can lead to serious injuries and even death.
Capsizing– A boat can overturn due to strong waves or a collision with another vehicle/ obstacle.
Collision with a fixed object– When a boat crashes into any fixed object, either above or below the surface, it can cause a serious accident.
Collision with a recreational vessel– Sometimes, two or more vessels crash into each other.
Recreational Boating Accidents and Alcohol Use
According to the U.S. Coast Guard (USCG) recreational boating statistics from 2020, the most common cause of accidents involving personal watercraft is alcohol use. Boating under the influence is treated similarly to driving under the influence and comes with serious consequences.
You should always avoid operating a boat under the influence of any substance. If you are facing charges for boating under the influence, then contact an attorney at The Law Place as soon as possible. We offer free advice which will help you in your next steps.
Our team of dedicated attorneys fight and win for Floridians.
Prevention Tips
Use life jackets – According to the U.S Coast Guard, life jackets save over 80% of lives for people involved in boating accidents. Accidents usually happen quickly and unexpectedly, and there is rarely time to reach for life jackets. Passengers, especially children, should wear life jackets while aboard a vessel.
Take a boating safety course – Most boating accidents occur because of human error, so it is important to learn how to properly operate and navigate your boat.
Avoid alcohol or drugs – When you operate a boat under the influence of any substance, you risk your life and the lives of others. Always have a dedicated operator who stays sober.
Proper safety equipment – Keep safety equipment on board, such as flares, navigation lights, a fire extinguisher, a first-aid kit, an anchor, a sound-producing device (such as a whistle, horn, or siren), and a life jacket for every person on board. The U.S. Coast Guard even offers free vessel safety checks, and there are no consequences if your vessel doesn't pass.
Watch the weather – Always check the weather forecast before going out on the water. If the wind picks up and the waters get choppy, then it could be signs of a storm, and you should get to shore as quickly as you can.
Maintain a safe speed – Just like when driving a car, you can receive penalties and fines for speeding on the water. But unlike the road, there are no lanes, which can make it more difficult to avoid collisions. Stick to speed limits and slow down to turn.
Don't overload your boat – Follow your boat's capacity restrictions, and don't overload either through passengers or equipment. Overloading can cause your vessel to become unbalanced and capsize.
Maintain watch – Either the operator or a designated person should be watching out for other vessels and potential dangers. Check in all directions, even when the power of the boat is off.
Keep seated – When the vessel is in motion, keep everyone seated to prevent anyone from going overboard.
What to Do If You're Involved in a Boating Accident?
Following a boating accident, there are certain steps you must take to protect your legal rights:
Remain at the scene of the accident – If possible, remain at the screen of the accident and give information to law enforcement. However, remember you have a right to withhold self-incriminating information, as per the Fifth Amendment.
Render aid – According to Florida Statute 327.30, you have a legal duty to seek aid for anyone injured in a boating accident you are involved in. This includes contacting emergency services or arranging transport to get them to a medical professional.
Report the accident – If the accident was minor and law enforcement is not called to the scene, then you will still need to report the incident to the Florida Fish and Wildlife Conservation Commission, the local sheriff's department, or local police.
Get information – Get the information, including names and telephone numbers, of anyone else involved in the accident, any witnesses, and any law enforcement that arrive at the scene. This could be important information for your lawyer later.
Take pictures – If possible, take pictures of the vessels and any injuries.
We're Florida's top litigation team with over 75 years of combined experience
How Can a Lawyer Help Me?
Contact an attorney as soon as possible after a boating accident. The longer you leave it, the weaker evidence will become.
An attorney can help you to navigate your insurance company and help you to avoid saying anything that could harm your claim.
If you were not at fault for the accident, then a lawyer can help you to claim damages such as medical costs, lost wages, property damage, and compensation for your emotional suffering.
If you have lost a loved one in a boating accident, then a lawyer can help you to claim compensation for things like loss of income to a family household, funeral expenses, and pain and suffering.
On the other hand, if you are facing charges relating to a boating accident, then you will also need an attorney. At The Law Place, we have experience at both sides of the courtroom and are committed to supporting our clients in any way we can.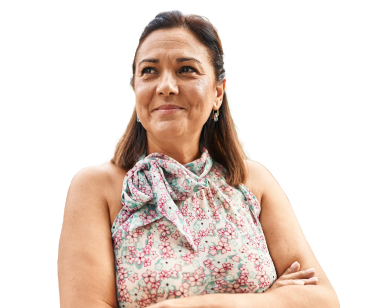 From the initial call to updates on your case status, we are here to get you answers.
Contact The Law Place
So, contact us at The Law Place today for a free consultation, with no obligation to continue representation. Don't wait for help. Call us at (941) 444-4444. Our phone lines are always open!