Navigating the complexities of gambling crimes in Tampa, Florida, can be a challenging task without the assistance of a proficient Tampa gambling crimes lawyer. The law surrounding this area is not only multifaceted but also constantly evolving, underscoring the need for informed, comprehensive legal representation.
At The Law Place, we understand these challenges and are equipped to provide strategic, results-driven assistance for individuals facing gambling-related charges. Our attorneys bring extensive experience to the table, employing a team-based approach to every case we handle. This means that you benefit from the collective insights and strategies of our entire team, rather than just one attorney.
However, we don't compromise on the personal attention that every client deserves. Our lawyers ensure a one-to-one service, offering clear, consistent communication to keep you informed about the progress of your case. Whether it's a question about court procedures, possible outcomes, or the overall strategy, we are here to provide answers and guidance.
Facing a gambling crime charge can be daunting, but you don't have to face it alone. We invite you to reach out to us for a free consultation, where we can discuss your situation and begin exploring the best possible defense strategies. Contact The Law Place today, and let an experienced Tampa criminal defense lawyer stand by your side in this challenging time.
What Does Florida Law Say About Gambling?
Gambling in Florida encompasses a broad range of activities deemed unlawful. These activities can include the illicit wagering of money or valuables, aiding in the operation of games of chance for financial gain, dealing in gambling paraphernalia, manipulating sporting event outcomes for gambling benefits, or being in possession or transmission of betting information.
Various gambling-related crimes recognized under Florida law include running a gambling house, facilitating a lottery, operating gambling machines, and engaging in bookmaking. Statistics reveal a decreasing trend in arrests for gambling crimes, with 123 arrests reported in 2018.
Should you face accusations of such crimes, whether it's running card games, bingo games, or slot machines, seeking assistance from a Tampa gambling crimes lawyer becomes crucial. Our law firm offers representation for clients charged with various gambling crimes under Florida Statutes Chapter 849.
Florida law treats the business or profession of gambling as a felony, while casual or occasional gambling is considered a misdemeanor. The penalties for these crimes range from 60 days in jail and a $500 fine for a single act of gambling to up to five years imprisonment and a $5,000 fine for maintaining a gambling house.
Our team of dedicated attorneys fight and win for Floridians.
Tampa's Gambling Landscape: A Closer Look at the Law and High-Profile Court Cases
The state of Florida, including Tampa, has specific laws and regulations pertaining to gambling. These laws apply to various aspects of gambling, from traditional casino operations to more modern forms of betting, such as internet gambling.
Traditional forms of gambling, such as slot machines and table games, are generally restricted to designated areas like tribal casinos or pari-mutuel venues. Internet gambling is a more complex area, with many gray areas in the law that can often lead to confusion and potential legal issues for unsuspecting individuals.
One prominent legal issue surrounding gambling in Florida was the Seminole Hard Rock Hotel case. The Seminole tribe, which operates several casinos across the state, including the Seminole Hard Rock Hotel & Casino in Tampa, was in a legal dispute with the state regarding their exclusive rights to offer certain types of gambling. This dispute was elevated to the Supreme Court, showcasing the complexities of gambling law in the state and the potential for high-stakes legal battles.
Such high-profile cases underscore the importance of understanding the intricacies of Tampa and Florida's gambling laws. Without comprehensive knowledge of these laws, individuals could unknowingly find themselves in violation, facing potential criminal charges. This is where the guidance of a Tampa gambling crimes lawyer becomes crucial, providing the necessary legal representation to navigate the complex legal landscape surrounding gambling in Tampa, Florida.
The Impact and Aftermath of Gambling Crime Convictions: A Look at Penalties and Repercussions
Being accused of a gambling crime in Tampa, Florida, can have serious consequences. The severity of these consequences largely depends on the nature of the offense, the amount of money involved, and whether it's a first-time or repeat offense.
In many cases, gambling crimes may result in heavy fines, probation, community service, or even jail sentences. The punishments can be even more severe for organized gambling operations or crimes involving a large sum of money. For instance, operating a gambling house or being involved in organized gambling activities could lead to felony charges, which carry stiffer penalties.
But the impact of a gambling crime conviction goes beyond immediate punishment. Having a gambling-related offense on your record can lead to long-term implications that affect various aspects of your life. For example, such a conviction can lead to loss of employment opportunities, difficulties in securing housing, and even challenges in getting certain types of licenses. It can also damage your personal and professional reputation, making it difficult to recover even after serving any imposed punishment.
Furthermore, there can be additional consequences in cases where gambling is connected to other crimes. For example, if a gambling activity is tied to money laundering or fraud, the accused could face additional charges, leading to even greater potential punishment.
We're Florida's top litigation team with over 75 years of combined experience
Navigating the Legal Landscape: How Tampa Gambling Crimes Lawyer Can Help
Facing charges for a gambling crime in Tampa can be overwhelming, not only due to the potential penalties but also the intricacies of Florida gambling laws. Here is where a dedicated Tampa gambling crimes lawyer can make a significant difference.
An experienced lawyer who is well-versed in Florida's gambling laws can provide valuable legal guidance and support throughout the process. From the moment you are accused, your lawyer can help protect your rights and interests. They can examine the details of your case, scrutinize the evidence against you, and identify any possible weaknesses or inconsistencies in the prosecution's case.
For example, your lawyer may challenge the legality of the manner in which the evidence was collected. If your property was searched without a proper warrant or your rights were violated during your arrest, your lawyer could argue to have the resulting evidence excluded from the case.
A Tampa gambling crimes lawyer can also help navigate plea negotiations. Sometimes, it may be in the client's best interest to negotiate a plea deal with the prosecutor for reduced charges or a lesser sentence, especially when the evidence against the defendant is strong. A skilled lawyer can provide advice on whether this is the best course of action and negotiate on your behalf to secure the most favorable terms.
Moreover, in cases involving casinos and related businesses, your legal team may investigate the extent to which casino operators complied with federal and state gaming regulations. This can potentially shift some of the liability onto the casino, particularly in cases involving gambling fraud or disputes over winnings.
Remember, the best lawyers in Tampa, FL, provide more than just legal representation in court. They also offer personal attention, regular updates on your case, and can serve clients in related practice areas, including personal injury cases from accidents or incidents in a casino. At our law firm, our clients' welfare and the best outcome for them are always our priority.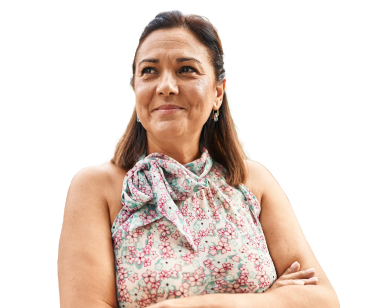 From the initial call to updates on your case status, we are here to get you answers.
Crossroads of Law: Navigating Related Practice Areas
Gambling crimes in Tampa don't exist in a vacuum. In fact, they often intersect with several other areas of law, making it even more crucial to have a legal team with diverse knowledge on your side. Our Tampa gambling crimes lawyers are not only well-versed in the specifics of Florida gaming laws, but they also have extensive experience across several related practice areas.
For instance, business law plays a significant role in cases involving casino operators and owners. Understanding the intricacies of business operation, licenses, and commercial property rights can be a game-changer when defending against charges related to the operation of a gambling house.
Personal injury law may also come into play in cases involving casinos. For example, if you were injured in an accident at a casino or hurt due to the negligence of a casino employee, you may be entitled to compensation for medical bills, pain, suffering, and lost wages. As part of our holistic approach, our attorneys can assist you in pursuing a personal injury claim alongside your defense against gambling charges.
In today's increasingly digital world, internet law is another important facet. With the rise of online casinos and betting sites, cybercrimes related to gambling have also increased. From understanding the nuances of internet regulations to dealing with crimes committed on online gaming platforms, our team is equipped to handle the complexities of these cases.
At our firm, we believe in offering comprehensive services to our clients. Whether you are dealing with a simple gambling charge or facing a complex case involving multiple areas of law, our team in Tampa, FL, is prepared to provide the thorough and dedicated legal representation you need. By covering all bases and considering every possible angle, we aim to secure the best outcome for you.
Tampa Gambling Crimes Lawyer, FAQ
What is gambling paraphernalia?
The term "gambling paraphernalia" under Florida law includes any equipment or device used in violation of the state's gambling laws. In some cases, such paraphernalia may be seized for forfeiture under the Florida Contraband Forfeiture Act.
What role do gaming lawyers play in a gambling crime case?
Gaming lawyers play a crucial role in representing clients facing gambling-related charges. They bring a detailed understanding of gaming and Florida law, adeptly handling all aspects of the case, from reviewing the evidence to negotiating with the prosecution.
Can a gambling conviction affect a pending case in the district court?
Yes. A gambling conviction is a serious matter and can potentially influence the outcome of other pending cases in the district court, especially if they involve related issues such as fraud or money laundering.
How can healthcare fraud be related to gambling crimes?
Health care fraud can be related to gambling crimes if an individual uses fraudulently obtained money from health care fraud to finance their gambling activities. In such cases, the prosecution may consolidate charges, which can result in more severe penalties.
Are Tampa Bay gambling laws similar to those in Las Vegas?
While both Tampa Bay and Las Vegas have well-established gambling sectors, the laws regulating them can be significantly different due to varying state laws. A skilled gaming lawyer can help navigate these differences.
Does the Florida Bar provide resources for finding a qualified gaming lawyer in Tampa, FL?
Yes. The Florida Bar provides resources and directories to help individuals find qualified attorneys in various fields, including gaming law. However, it's essential to look for a lawyer with experience in dealing with gambling crime cases specifically.
What should I look for in a Tampa Bay gaming lawyer?
When looking for a Tampa Bay gaming lawyer, consider their experience in dealing with gambling crime cases, understanding of Florida law, success rate, and client testimonials. Also, a lawyer who provides personalized attention and open communication can be instrumental in achieving the best possible outcome.
Your Winning Hand: Securing the Right Legal Representation in Tampa, FL
As this exploration of Tampa gambling law reveals, facing charges related to gambling crimes can be an intimidating and complex process. The potential punishments can be severe, and the implications of a conviction can affect all facets of your life – personal, professional, and financial. Whether it's a matter of a gambling house, betting money, or connection with a gaming company, such charges warrant serious attention and robust defense.
This is why having the right Tampa gambling crimes lawyer is crucial. Experienced attorneys can not only navigate the intricacies of Florida law, but they can also challenge the prosecution's evidence, negotiate for reduced charges, and provide strategic defense tailored to your specific circumstances.
At The Law Place, we understand the weight of what you're facing. Our team of dedicated lawyers in Tampa Bay is ready to fight for justice on your behalf. With a blend of extensive experience, an in-depth understanding of Florida gaming laws, and a client-focused approach, we are well-equipped to serve your interests.
Don't gamble with your future. Allow us to offer you the legal representation you need to secure a favorable outcome. Reach out to us today for a free consultation, and let's discuss how we can put our resources and experience work for you.