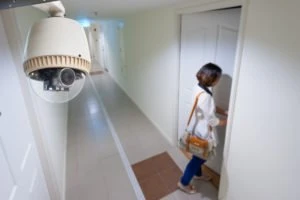 Sexual assault is one of the most traumatic experiences someone can experience. It carries the potential for lifelong emotional suffering and physical injuries.
Therefore, if you or someone you love has been sexually assaulted, those responsible must be held accountable. You may be able to bring a case against the perpetrator, as well as a third party. If negligent or insufficient security contributed to your assault, then you may be able to claim damages through premises liability. In fact, even if the perpetrator remains un-convicted if, for example, there was not sufficient evidence, you may still be able to claim damages through premises liability.
Premises liability claims are complex, and to secure the maximum compensation, you need a law firm fighting for your rights. Claiming damages can be stressful, especially if you do not have the knowledge and experience to navigate Florida law. At Law Place, we have over 75 years of combined experience dealing with sensitive cases such as this. We want you to focus on your recovery so that we can handle the legal side of things on your behalf. We work on a contingency basis, so you won't need to find any money upfront, and we will only take a percentage of your damages if we are successful.
So contact us today at (941) 444-4444 for a free consultation with a personal injury lawyer. We will not put any pressure on you to continue with your claim. Instead, we offer free advice and explain what we can do for you. Our phones are open 24/7, so call today. 
What Is Premises Liability?
Premises liability is a type of personal injury law. For example, if someone is injured on someone else's property, then the property owner could be responsible for damages if they were in any way negligent. Negligence in Florida is explained under Florida Statute 768.81, but in simple terms, it means that the owner's action or inaction continued to the incident.
In Florida, victims of a premises liability case are classified under one of three categories.
Invitee.

Licensee.

Trespasser.
Under negligence law, property owners owe those who come onto their property a duty of care, which involves keeping them safe from harm. The highest duty of care is owed to people invited onto the property for business or personal reasons, such as customers. Licenses are also owed a duty of care, such as salespeople who are legally allowed on the property but do so for their own purposes.
The lowest duty of care is owed to trespassers, and under Florida Statute 768.075, owners are not usually responsible for any harm that occurred while on their property. However, there are some exceptions to this rule, i.e., children.
In order to claim damages through premises liability, you must prove that the property owner breached their duty of care to you. This does not make them responsible for everything that occurs on their property. Instead, they must have acted as a reasonable person would have and put appropriate measures in place to keep people safe. If they failed to do this and their action or inaction led to your suffering, then a personal injury lawyer can help you make a claim.
The Duty of Care for Safety and Security
Most premises liability claims involve dangerous conditions leading to injury. However, all property owners owe a duty to keep people safe and secure on their property, including protection against assault.
Premises liability claims involving sexual assault can occur anywhere, but they commonly occur in hotels, bars, casinos, apartment buildings, college campuses, and other properties which are open 24/7.
Conditions on a property that may have contributed to a sexual assault for which the property owner may be liable include:
Inadequate security lighting.

No monitoring of secluded areas of the property.

A lack of security cameras and fencing.

Overgrown landscaping.

Faulty or poor-quality locks on windows or doors.

Absence of security guards.
Proving Liability in a Sexual Assault Case in Florida
Sexual assault cases involving premises liability often come down to negligent security. If a property owner fails to provide adequate security and has reason to believe that visitors could be at risk, then they can be held liable for damages.
In an assault case, although the property owner always has a duty of care to keep visitors safe, this does not mean that they are always liable. Instead, it must be proven that they took appropriate action to protect people from foreseeable harm (not all possible harm).
In order to be successful in claiming damages through premises liability, it must be proven that:
The property owner owed a duty of care.

This duty of care was breached.

The breach of duty contributed to your sexual assault.

You suffered damages.
Unless you were trespassing, the first point is easy to prove. The final point is also easy to prove in an assault case. However, points two and three may require the input of a personal injury lawyer to establish clearly.
How Is a Breach of Duty Established?
It is difficult to prove that the property owner breached their duty of care and that the breach contributed to the assault. The owner must have had reason to foresee the risks and then subsequently failed to take action to protect people.
The easiest way for you to successfully establish a breach of duty is to seek the help of a personal injury lawyer. Our attorneys at The Law Place have handled numerous premises liability cases all across Florida. When you agree to representation from our law firm, a passionate lawyer will do everything possible to secure the damages you deserve.
To prove that the owner should have been aware of a potential risk, your attorney will explore questions such as:
Have there been any complaints or concerns raised about security on the property in the past?

Does the area have a high crime rate? If so, have sexual assaults happened previously in the same area?

Are there any characteristics of the property that make criminal activity more likely? For example, are there adequate security cameras? Were there working locks on the doors and windows? Was there adequate security at the entrance or controlled access? Was there sufficient lighting?

Was the assault committed by an employee? If so, the business owner could be liable as they may be guilty of negligent hiring, such as failure to perform sufficient background checks. However, this would not fall under premises liability. Instead, the employer may be held liable through negligence or vicarious liability.
How Is Causation Established
The next hurdle is establishing the cause and effect relationship, which demonstrates how the property owner was responsible for the circumstances that contributed to the sexual assault.
For example, if an ATM outside a shop is poorly lit and someone is robbed, this could be enough to establish cause and effect. However, if the victim was specifically targeted before they arrived at the ATM, this could negate liability.
Your premises liability lawyer will explore every detail of your case to give you the best chance of a successful outcome. They will help establish how and why the crime occurred and if any security measures that were lacking could have prevented the crime. At The Law Place, we have dealt with many negligent security sexual assault cases and have an understanding of what reasonable measures should have been in place to keep you safe.
For example, if the sexual assault occurred in an apartment building, how did the perpetrator get in? Were there faulty locks or a lack of manual security, and did the property owner have reason to know this? Your attorney will explore past complaints, crimes, and reports by tenants in regard to the property. If any issues were not addressed, then this could be valuable evidence in your case.
What Damages Can Sexual Assault Victims Claim in Premises Liability Cases?
When the owner of a property fails to protect visitors from reasonable harm, they should be held liable for the subsequent damages. Providing damages in sexual assault cases can be complex because they involve emotional and psychological harm as well as physical injuries. Victims often struggle to return to their normal lives and may no longer enjoy hobbies or socializing with friends. This can be difficult to quantify. Nevertheless, victims deserve to be compensated for these forms of harm.
Broadly speaking, there are two categories of damages:
Economic damages

– These are designed to compensate you for direct financial loss resulting from the crime, such as medical bills and loss of income, both past, and future.

Non-economic damages

– These are designed to compensate for your emotional distress, pain and suffering, and loss of enjoyment in life. It can be difficult to fight for non-economic damages. Still, an experienced attorney at The Law Place will do everything possible to maximize the amount you receive so that you can focus on healing and moving forward with your life.
Why You Should Seek Legal Advice From The Law Place
Premises liability cases are complex, especially when they involve violent crimes such as sexual assault. However, an experienced attorney will understand how to establish liability by proving all four elements of negligence.
At The Law Place, we offer a free consultation, so you can explore your legal options before making any commitment. We also work on a contingency basis, which means that you will not need to find any money upfront, and we will only take a percentage of your eventual settlement, should you be successful. All this is monitored by The State Bar Association, so you can be confident that we have your best interests at heart.
How Long Do I Have to Make a Premises Liability Claim?
It is important to seek legal advice as soon as possible following a sexual assault case involving premises liability. The sooner you seek legal help, the sooner your attorney can get to work on your case, and the more evidence will be preserved. Not only this, but according to Florida Statute 95.11 (The Statute of Limitations), you have just four years to make a claim involving premises liability before you are barred from seeking any compensation.
FAQs
What Does the Term Negligent Security Mean?
Property and business owners, managers, and landlords in Florida have a duty to legal visitors on their property to take reasonable steps to keep them safe from harm. This includes minimizing any conditions which could make third-party crime more likely.
Negligent security occurs when the owner of a property fails to provide reasonable and necessary security measures to keep people safe. If negligent security contributes to a crime, then the property owner may be held liable for damages.
When Can a Property Owner Be Held Liable for Sexual Assault?
The owner of a property can be held liable under liability law for sexual assault if they:
Owed the victim a

duty of care

, such as if the victim was a lawful guest on their property.

They should have reasonably foreseen that there was a risk for such a crime. I.e., bars and nightclubs, apartment buildings, hotels, and poorly lit parking lots could pose a higher risk of assault.

The property owner failed to provide adequate security, considering the risks. Depending on the circumstances, this could include adequate lighting, sufficient locks on doors and windows, fencing, cameras, controlled access to the building, and security personal?
What Types of Properties Have to Have Security Measures in Place?
There are no clear rules for which types of establishments require security measures and to what degree. Instead, premises liability cases are based on negligence. This means that owners of property are required to take reasonable steps to prevent foreseeable crime. However, they are not strictly liable for all crime that occurs on their property.
Business owners have a duty to assess the risks that affect their type of establishment and consider the property conditions, the location, and the crime rate in the area.
If a business operates in an area where the crime rate is high, then there may always be a foreseeable risk of crimes such as robbery and theft. Furthermore, if certain crimes have occurred before at the property, this should also be used to determine what security measures are necessary. Finally, business owners should also consider what type of security visitors expect at their property.
The following types of establishments should have some forms of security:
Bars and nightclubs.

Banks and ATM areas.

Sports arenas, concert venues, and recreational centers.

Retail stores, shopping centers, and movie theaters.

Apartment buildings and gated communities.

Office buildings.

Hospitals, mental health facilities, nursing homes, clinics, and assisted living facilities

Mass transit stations.

Colleges, college dorms, universities, and other places of learning.

Motels, hotels, and convention centers.
What Are Some Examples of Negligent Security?
Depending on what a property is used for, a certain degree of security may be expected in order to prevent foreseeable crimes such as muggings and sexual assault.
Here are some common examples of negligent security. However, this list is not exclusive. If you believe that negligent security contributed to a sexual assault case, then contact The Law Place today. We offer a free consultation with a negligent security lawyer to tell you whether we think you have a claim before you make any commitment to representation.
Poor lighting in an alley, parking lot, or stairwells.

Broken or poor locks on windows and doors.

A lack of working security cameras.

Failing to respond to security alarms.

A lack of protective fencing.

Poorly trained or inadequate security staff.
What Factors Determine if a Sexual Assault Should Have Been Foreseeable?
Property owners have a duty to protect visitors from foreseeable crimes. Therefore, a negligent security lawyer will gather evidence to demonstrate that a sexual assault was a foreseeable crime on the property and that reasonable steps were not taken to prevent it.
Your lawyer will ask questions such as:
Is there a history of sexual assault crime in the area?

When considering all circumstances, such as the location, types of visitors, did the property owner have reason to anticipate the crime?

Does the type of property have a higher risk of sexual assault? This can include bars, nightclubs, and hotels.

Did security personnel see anything suspicious?

Was the perpetrator known by the property owner or security personal already?

Had there been any previous occurrences of sexual assault on the property?

Does the business have a history of other crimes?
Why Sue the Property Owner if They Didn't Commit the Crime?
When a crime occurs on someone else's property, the owner is not responsible under criminal law – they did not commit the crime. However, they can still be held liable for your damages if it is determined the crime committed against you was foreseeable and that adequate measures were not put in place to protect you.
When you visit an establishment such as a bank, nightclub, or hotel, you expect to be safe. If the owner fails in their duty to protect you, then they are negligent, and you deserve fair compensation for your medical bills, lost earnings, and emotional distress.
By holding the business owner liable, you also ensure that they take action in the future to keep others safe while visiting their property.
Who Can Be Held Accountable in a Negligent Security Case?
When you are harmed due to negligent security, the most common defendant is the business or property owner. However, sometimes a security company or event organizer could be sued for failing to provide adequate security.
When Can You Sue a Security Company?
In some situations, you may be able to hold a security company liable for negligence. However, generally, it is much easier to sue a property owner because they owe you a higher legal duty.
While the property owner has a legal obligation to take reasonable steps to keep you safe on their property, a security company only has a duty to do what the company hired them to. If the contact between the business owner and security company required the security firm to assume liability, the case might be brought against them instead.
If it can be shown that the security company failed to fulfill their contract requirements, i.e., they left a post unguarded, escalated violence, or failed to monitor an area where the crime was likely. They could be found liable.
Negligent security cases are complex, especially where a security company is liable as opposed to a property owner. Therefore, it is important that you speak to a negligent security lawyer, such as those found at The Law Place, so that we can advise you on your next steps.
What Is the Value of a Premises Liability Case Involving Sexual Assault?
Premises liability laws in Florida are complex, and every case is different. Therefore, there is no way to give a valuation of a case without an in-depth and personalized review.
Some damages are easy to calculate, such as existing medical bills and lost wages. However, your damages should also cover future medical expenses, including any counseling that you may need.
It is also important that you are compensated for your non-economic damages, such as your pain and suffering. This can be difficult to calculate, and the defense will want to keep this figure as low as possible. However, a sexual assault is likely to impact your health, enjoyment of life, and even ability to work. At The Law Place, we will fight every step of the way to give you the best chance at a fair settlement.
We also offer a free consultation and can give you an idea of what your case is worth before committing to representation. We understand the sensitivity of these cases and will not put any pressure on you to move forward with representation if you decide not to move forward after a consultation. So contact us today and find out what we can do for you.
Contact a Negligent Security Lawyer at The Law Place Today!
If you or someone you love has been the victim of sexual assault on someone else's property, then contact The Law Place today.
Our experienced team of attorneys will fight for the damages you deserve while doing everything possible to ensure that what happened does not happen to anyone else on that property.
We have decades of experience representing victims of sexual assault in Florida. We understand how difficult these cases are and will do everything possible to support you in your legal battle.
Our phone lines are open 24/7, so contact us now at (941) 444-4444.