There are many injuries that can occur as a result of a car accident, and each injury requires different physical therapy to recover. As part of your compensation claim and settlement, you may be eligible for physical therapy, and it is very important that you attend. In the immediate aftermath of a car accident, it is common to seek medical help. However, few victims of car accidents realize the importance of attending their physical therapy sessions to recover from the injuries caused by car accidents.
One of the most common car accidents is a rear-end accident that results in whiplash and is the result of negligent driving. Whiplash is caused when the neck extends past its usual range of motion, resulting in pain and stiffness in the neck that can last for months. This can prevent a victim from performing their day to day tasks and drastically reduce their quality of life.
If you or someone you love has been injured in a car accident in the State of Florida, contact a lawyer at The Law Place today. Our experienced lawyers have over 75 years combined experience of working in personal injury and car accident claims. Call The Law Place on (941) 444-4444 to book a free consultation today. Our phone lines are open 24 hours, 7 days a week, so we can assist you as soon as you need us. 
To Support the Recovery Process
It is common for car accident victims to experience physical pain and suffering. After a car accident, the injury will begin to heal, and a physical therapist will be able to support this injury whilst it recovers. For many, this recovery can be long and even complex, but physical therapy can improve the recovery time and restore the full range of motion. Many victims of car accidents will want to get back on their feet quickly, and physical therapy can assist with that. Your physical therapist will be able to provide exercises that help in building up the muscle to heal as quickly and safely as possible. This will help a victim restore their quality of life and health as soon as possible.
Our team of dedicated attorneys fight and win for Floridians.
To Prevent Long Term Damage
As a person begins to recover, if the correct medical intervention isn't followed, then the injury can heal incorrectly and cause more issues than before, such as chronic pain. For example, a broken leg that heals incorrectly without physical therapy can lead to a person struggling to walk for the rest of their life and can dramatically reduce their quality of life. By attending physical therapy, you're giving your body the best chance to recover quickly and restore the full range of motion that you had prior to the car accident. Physical therapy can help in the recovery of not only broken bones but torn ligaments and muscles too, which, if healed incorrectly, could cause issues for the rest of your life and leave a victim with chronic pain. Long-term damage can reduce your mobility and your ability to perform tasks at home or work. Physical therapy can get you back on your feet quickly and give you the ability to return to normal life.
We're here to serve you. Our phones are open 24 hours a day.
Preventing Future Surgery
Long-term damage caused by an injury that didn't undergo physical therapy can require future surgery. Unfortunately, an injury that repairs itself incorrectly may need future invasive measures to try and restore it to its previous range of motion. For example, a broken collar bone that doesn't heal as intended could require future surgery to rebreak the bone. This effectively means starting the healing process all over again with more risk of long-term damage and a longer recovery time. In order to prevent this from occurring, it is recommended to attend all physical therapy sessions as soon as you're offered them. This can include broken bones, torn ligaments, and damaged muscles that may need future surgery if they repair incorrectly.
We're Florida's top litigation team with over 75 years of combined experience
Physical Therapy Can Reduce the Pain and Reliance on Pain Medication
In the event of an injury caused by an auto accident, the victim will likely be in a lot of pain. Physical therapy, where you perform exercises with your injury, may seem like the last thing you want to do, but it can quickly reduce your pain. In the beginning, it is likely your injury will hurt during physical therapy, but as the muscle builds back up again, your pain will quickly reduce, and you will be able to comfortably use the injured area again in day-to-day life. By attending physical therapy and regularly performing your recommended exercises, your reliance on pain killers can be drastically reduced. Reliance on and even addiction to pain killers are widely known within America, but physical therapy can reduce the need for this.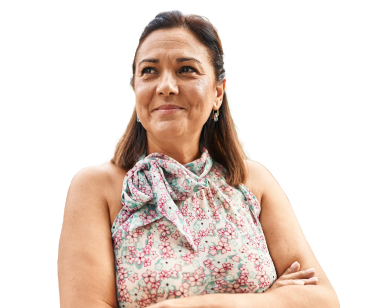 From the initial call to updates on your case status, we are here to get you answers.
The Sessions Will Be Tailored to You and Your Injury
In some cases, car accident victims are recommended surgery to repair their injury. However, after attending their physical therapy sessions, the need for surgery has been drastically reduced as the therapy has repaired the injury to its previous state. Physical therapy is non-invasive and tailored specifically to you and your injury to restore your body to the full range of motion you had prior to the car accident. Car accidents can be traumatic and take a lot away from a victim, like the ability to work, drive, and even walk. Physical therapy can help you to take control of your injury and recovery time to restore your quality of life. This can make you feel stronger and fitter to allow you to return to your day-to-day life without pain.
Contact The Law Place today
If you have been injured in a car accident, it is vital you attend all your physical therapy sessions for the reasons above. As a victim, you deserve a pain-free life with as little medical intervention as possible, and physical therapy sessions can assist with that. Our experienced lawyers can help you if you have a personal injury or car accident claim, so contact us today on (941) 444-4444 to book your free consultation. With over 75 years of combined experience, we can focus on your claim whilst you focus on your recovery.