Driving Under the Influence (DUI) convictions in Spring Hill frequently result in people suffering a license suspension and losing their driving privileges. A DUI charge is even more damaging for drivers of commercial vehicles. A driver who has their commercial driver's license (CDL) revoked will be unable to work.
If you drive commercial motor vehicles for a living and have experienced a DUI arrest, you need to contact a reputable DUI lawyer as soon as possible. Our experienced lawyers at The Law Place have helped countless clients with their DUI cases. We will work to try to get your criminal charges reduced or dropped.
To protect your ability to operate commercial vehicles, you need to contact us now.
To schedule your free consultation with a Spring Hill commercial drivers license cdl DUI lawyer, call us now at (941)-444-4444.
What Is a DUI?
Driving under the influence (DUI) is a criminal offense committed by drivers who operate their vehicles while intoxicated over the legal limit. For non-commercial drivers, the legal blood alcohol concentration (BAC) limit is .08%. However, the limit for CDL drivers is .04%. It is important to be aware that you can still have your CDL suspended even if you were caught drunk driving while operating your personal vehicle.
DUI charges are serious and can change the life of a CDL holder greatly. At The Law Place, we understand that mistakes happen. You shouldn't let a moment of misjudgment ruin your career. Our attorneys will use their extensive knowledge to try to get your case dismissed.
What Are Commercial Vehicles in Florida?
Florida law, Statute 322.01(8), defines "commercial motor vehicles" as any motor vehicles used on the highways or streets that:
Weighs 26,001 pounds or more.
Can transport more than 15 people, including the driver.
Transports hazardous materials and is required to be placarded.
DUI Penalties for Commercial Driver's License Holders
When commercial drivers receive a DUI conviction in Spring Hill, they will suffer a one-year disqualification from driving commercial vehicles. Furthermore, if they were transporting hazardous materials when they were caught by an arresting officer, they can face a three-year disqualification. Once the disqualification period has passed, drivers will need to reapply for these licenses.
Additional penalties that drivers can face after being charged with a DUI for the first time include:
Fines between $500 and $1,000.
50 hours of community service.
Up to six months of jail time.
A permanent criminal record.
A requirement to complete educational training and/ or treatment for alcohol or drug consumption.
Our team of dedicated attorneys fight and win for Floridians.
DUI Convictions on Criminal Records
DUI convictions are harsh because they cannot be expunged from criminal records. This means that they will remain on your record forever and cannot be removed. Having a permanent criminal record can be a massive problem in your life. This is because it will limit your opportunities to drive commercially, you can find it difficult to secure bank loans, and you may struggle to travel internationally.
The serious consequences of these convictions are why they are worth fighting. No DUI charge should be taken lightly.
DUI Convictions on Driving Records
Every kind of DUI conviction in Florida will remain on an offender's driving record for 75 years. Unfortunately, for most offenders, this will be for the rest of their lives. The presence of a DUI on your driving record can be very frustrating. This is because it will increase your insurance rates and impact your ability to gain further licenses.
We're Florida's top litigation team with over 75 years of combined experience
Different DUI Difference Strategies in Spring Hill, FL
When you hire a DUI lawyer from our law firm, they will investigate your case. A lawyer will build you a solid defense strategy based on the circumstances of your case. There is a range of defenses that can be used against your DUI charges. Some will be more suitable in your case than others. Some strong defenses that can be used against DUI charges include:
Entrapment. This defense is not used often. To argue entrapment, it will be argued that a police officer caused you to commit a crime you wouldn't ordinarily commit.
Necessity. When this defense is argued, an offender is admitting to the crime but claiming that it was committed because there was no other option. For example, there was an emergency that caused them to drive while intoxicated.
Duress. When duress is used as a defense, an offender admits to DUI but asks a court to find them not guilty because they were forced to commit the crime.
Mistaken Fact. This means that there was a misunderstanding or mistake with an element of your case. For example, you didn't realize how intoxicated you were when you got behind the wheel, or you didn't realize the impact your medication had on you.
Involuntary intoxication. This means that you did not consume alcohol or drugs of your own free will. It can be argued that because you didn't purposely consume the substances, you cannot be found guilty.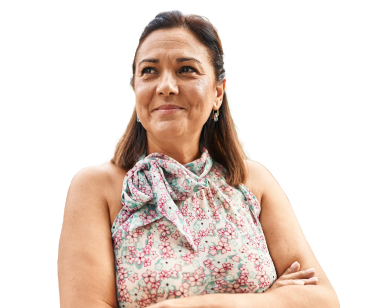 From the initial call to updates on your case status, we are here to get you answers.
Can I Drive a Commercial Vehicle After DUI Charges?
If you have been charged with a DUI, you will likely struggle to find work as a commercial driver. This is because most commercial vehicle companies will not work with people who have previously received convictions for traffic-related offenses.
Most commercial drivers in Florida that receive DUI charges are forced to change their careers. The commercial trucking industry is heavily regulated and finding work with criminal charges is very difficult.
Refusing to Take Chemical Tests
If an arresting officer asks you to complete a chemical test when they pull your vehicle over for suspected drunk driving, you should comply. This is because of Florida's implied consent law, outlined under Florida Statutes 316.1932. Florida law states that all drivers must consent to complete chemical tests if asked by law enforcement. This is because, by possessing driving licenses, they consent to such a demand. Drivers who refuse these tests can face harsh legal consequences.
For example, if you refuse a breath test in Spring Hill, you will automatically lose your license and be disqualified from driving commercial vehicles for one year. In these cases, we strongly recommend that offenders contact a reputable attorney immediately. This is because they can help in the request for a hearing to argue against the suspension. These requests must be filed within 10 days of an arrest and a fee will need to be paid.
If you do have your license suspended, you may be able to receive a hardship license for your non-commercial motor vehicle. However, you will not be able to receive a hardship commercial license. To receive personal hardship licenses, offenders need to register for a Florida Advanced Driver Improvement Course and prove that they need to drive to get to work.
Restricted Commercial Motor Vehicle License in Spring Hill
In Florida, there is no such thing as a restricted license for a CDL driver. CDL suspensions can't be modified. Although drivers with suspended commercial driver's licenses can apply for a work permit, they will not be authorized to drive commercial vehicles. The lack of restricted licenses in Florida is another reason why commercial drivers need to act fast if they are facing DUI charges. Seeking professional legal counsel is the only way that they can try and protect their livelihoods.
How Can a DUI Lawyer Help Me?
A DUI lawyer in Spring Hill can help you in a variety of ways. The main way that a lawyer can help you is that they will work to try and get your case dismissed. If this is not possible, they will work to ensure that you face a lesser offense than DUI. The penalties awarded to many drivers convicted of DUI are severe. A lawyer may be able to get your charge reduced to reckless driving. This would be more beneficial to you as you may avoid having your license suspended.
Not only this, but a DUI criminal defense lawyer will thoroughly investigate your case to build you a solid defense strategy. They will be able to guide you through the whole legal process and answer all of your questions. It is natural to be feeling very anxious and worried after being arrested. Our team will work in your best interest to ensure that you receive the best possible outcome.
Contact The Law Place Today!
If you have been arrested for DUI in Spring Hill, you must contact a reputable criminal defense attorney as soon as possible. The sooner you act, the greater the chance you've got of having your charges dismissed or reduced, and getting your license reinstated. DUI charges are harsh on all drivers but they can change the lives of commercial vehicle drivers forever. The revocation of a commercial driver's license (CDL) can be disastrous for a person's career.
At The Law Place, we have a legal team with over 75 years of combined experience. Our attorneys have helped countless clients get their DUI cases dismissed and we can help you too.
To begin your criminal defense journey, contact us today to organize your free legal consultation. Our team is available 24 hours a day, seven days a week, to take your call. What are you waiting for? Phone us now at (941)-444-4444.