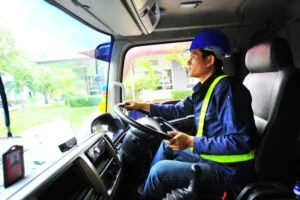 Penalties for driving under the influence (DUI) in Lakeland, Florida, are severe. People caught driving while intoxicated can have their licenses suspended. These suspensions can be career-ending for commercial truck drivers.
If you have been arrested for DUI, your Commercial Driver's License (CDL) will be at stake. You must contact an experienced law firm that can help defend you against such charges. At The Law Place, we have a criminal defense lawyer for you. Our legal team will do all they can to ensure that you can get charges dismissed or reduced to reckless driving charges.
The sooner you act following your arrest, the better. To organize your free consultation with one of our lawyers, call us at (941)-444-4444.
What Are DUI Charges?
Driving under the influence (DUI) in Lakeland, Florida, is a major criminal offense. Drivers can receive DUI charges for driving while intoxicated over the legal limit. The legal blood alcohol concentration (BAC) limit for non-commercial vehicle drivers is .08%. However, the BAC limit for CDL holders is halved, being .04%. A CDL holder can have their commercial driver's license revoked, even if they received their DUI charges while operating their personal vehicle.
DUI convictions can have catastrophic consequences for offenders. If found guilty, a commercial motor vehicle operator will not only suffer a license suspension, but they may also have to serve jail time and pay hefty fines. DUI charges are serious traffic violations that cannot be taken lightly. If you have been arrested by a law enforcement officer, it is in your best interest to seek professional legal representation.
What Is a Commercial Vehicle?
Statute 322.01(8) under Florida law defines commercial vehicles as any motor vehicles used on the streets or highways that:
Weighs 26,001 pounds or over.
Is designed to transport more than 15 people, including the driver.
Is responsible for hauling hazardous materials and requires placarding.
Our team of dedicated attorneys fight and win for Floridians.
Penalties Imposed for DUI Traffic Violations in Lakeland, FL
The penalties suffered by DUI offenders in Lakeland are severe. Florida purposely punishes offenders harshly as a deterrent to other road users. Driving while intoxicated is very dangerous, and it causes multiple fatalities every year. When a CDL holder is arrested for DUI, they will suffer a one-year disqualification from driving a commercial vehicle. If they were caught committing the offense while hauling hazardous materials, they can face a three-year disqualification. Once they have served this disqualification period, they can reapply for these licenses but securing employment will be tricky.
In addition, a convicted commercial truck driver will face these further penalties:
A fine worth between $500 and $1,000.
Up to 50 hours of community service.
A jail sentence of up to six months.
A permanent criminal record.
A requirement to complete training and/ or alcohol awareness courses.
These penalties apply to first-time offenders. The more offenses committed by a commercial driver, the more severe the penalties become. Serial offenders can have their licenses suspended for years.
A DUI Conviction on a Criminal Record
One reason why it is important to get your DUI charges dismissed is that these convictions will remain on your criminal record for the rest of your life. Unfortunately, an attorney can't expunge these charges. This simply means that an attorney can't clean your record clear of this offense.
A permanent criminal record can have a huge impact on your life. This is because it can make it difficult to secure a mortgage, secure employment, secure a bank loan, and more. The consequences of a DUI conviction are severe. No DUI charge should be taken lightly.
We're Florida's top litigation team with over 75 years of combined experience
A DUI Conviction on a Driving Record
A DUI conviction will stay on an offender's driving record for 75 years. For most offenders, this will be for the rest of their lifetimes. A DUI conviction on someone's driving record will carry unwanted consequences. For example, offenders can face increased insurance rates. Furthermore, it may be difficult to apply for additional licenses in the future.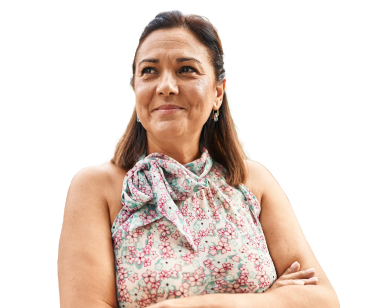 From the initial call to updates on your case status, we are here to get you answers.
Refusal to Take a Chemical Test
When law enforcement officers pull drivers to a stop for suspected drunk driving, they will often ask them to complete a chemical test. We recommend that all drivers cooperate with law enforcement officers and complete these tests when requested. This is because drivers can be penalized for refusing these tests in Florida. Florida's implied consent law can be found under Florida Statutes 316.1932. This law states that all drivers consent to completing these tests because they consented to do so by owning driving licenses.
CDL drivers, and all other drivers, will automatically lose their licenses if they refuse to complete these chemical tests. If you have been penalized for chemical test refusal in Lakeland, you must contact one of our attorneys today. The sooner you act, the better. A member of our team can help you request an administrative hearing to fight against your license suspension.
We understand that many Floridians are hesitant to complete these tests because they are notorious for producing inaccurate and skewed results. After you have completed your test, an attorney will investigate how legitimate your test was. If they can prove that there was no probable cause for your test, or it was administered incorrectly, your case can be dropped.
Defense Strategies for CDL Drivers
Our attorneys have helped many CDL divers with their DUI criminal cases and they can help you too. When you hire one of our attorneys, they will begin investigating your case to determine how to build your defense strategy. Some of the most common defense strategies our attorneys use on behalf of CDL holders facing DUI charges include:
Entrapment. This is the argument that a law enforcement officer caused a person to commit a crime that they wouldn't ordinarily do.
Necessity. This argument states that an offender had to commit the crime because there was no other option. For example, there was an emergency and they had to drive while intoxicated.
Duress. When an offender argues duress, they admit to their crime but ask the court to find them not guilty because they were forced to commit it.
Mistaken fact. This is the argument that there has been a mistake or misunderstanding with an element of the criminal case. For example, an offender could argue that they were unaware of the side effects of their medication.
Involuntary intoxication. This is the argument that an offender did not take alcohol and/ or drugs of their own free will.
Can I Drive a Commercial Motor Vehicle With Drunk Driving Charges?
If you have previously experienced a DUI arrest and have been convicted, you can drive a commercial vehicle. Once you have served your license suspension and have successfully reapplied for your commercial driver's license (CDL), you have the right to find work as a commercial driver. However, you will likely struggle to secure future employment opportunities.
The trucking industry is heavily regulated and most companies are hesitant about hiring people with criminal records. They will not likely hire a driver who has been convicted of DUI. Therefore, it is important to fight drunk driving charges as a commercial driver. If convicted, you may have to look for a new livelihood.
Can I Get a Restricted Commercial Driver's License?
A non-commercial motor vehicle driver in Florida can apply for a hardship license after having their driver's license suspended for DUI. Unfortunately, there is no such thing as a restricted hardship license for a CDL driver. Once a commercial license has been revoked, a driver will have to serve a suspension period before reapplying for the license. Once convicted, there is very little that our attorneys can do. This is why it is important to fight DUI charges aggressively and quickly.
How a DUI Attorney Can Help You
If you have been arrested for DUI in Lakeland and are looking for legal advice, look no further. Our DUI attorneys can help you in a variety of ways. The main thing a DUI attorney can do for you is fight to get your charges dropped or reduced. To do this, they will go above and beyond to ensure that you have a solid defense strategy. They will investigate your case, interview witnesses, review evidence, and more.
Not only this, but they will be a confidant. We understand how anxious and worrying this time can be for you and your loved ones. Your attorney will answer all of your questions and guide you through the legal proceedings. They will assist you through your DUI trial and offer you constant reassurance. You will be supported every step of the way.
Contact The Law Place Today!
If you have been arrested for DUI in Lakeland and are at risk of losing your commercial driver's license, you need to contact our law firm now. We have a team of reputable lawyers with over 75 years of combined experience. Our criminal defense lawyers have successfully defended countless DUI cases.
To protect your commercial driving privileges, call us today to schedule your free initial consultation at (941)-444-4444.