You may feel overwhelmed if you have experienced a DUI arrest in Spring Hill. We understand that this can be a nerve-wracking time for you and your loved ones. DUI cases in Florida are penalized very severely. There is a lot at stake. A skilled DUI defense attorney at our law firm can make you aware of all your legal rights and work to try and get your case reduced or dropped.
Our attorneys have over 75 years of combined experience. We have offered legal representation to countless clients in Spring Hill, and we can help you too. If you have been accused of drunk driving, you need to contact a reputable law firm. To schedule a free consultation with one of our attorneys, call us now at (941)-444-4444.
What Is a DUI?
In Spring Hill, FL., DUI is an acronym for driving under the influence of alcohol and/ or drugs. This is a serious charge that is awarded to drivers who are caught operating their vehicles while intoxicated over the legal limit. DUI is also known as DWI (driving while intoxicated.)
You can be arrested for DUI in Spring Hill if one of the following applies:
You have a blood alcohol concentration (BAC) of .08% or more. If you are a minor, you can be arrested if you have a BAC of .02% or more.
Your normal faculties are impaired by chemical substances.
Your normal faculties are impaired by controlled substances.
Our team of dedicated attorneys fight and win for Floridians.
Is Drunk Driving the Same as DUI?
Drunk driving is the same offense as DUI. We advise that people never get behind the wheel if they have drunk alcohol or have taken drugs. Although a person may feel sober after one drink, they could be in serious trouble if law enforcement finds them over the legal limit.
We understand that innocent mistakes happen, but these are charges that carry serious consequences. If found guilty, you risk losing your driving privileges, going to jail, and more.
Our drunk driving defense lawyers at The Law Place have helped countless clients in Spring Hill with their traffic tickets and DUI cases. If you are facing a DUI conviction, you can feel rest assured knowing that your DUI defense lawyer will do all they can to achieve the best possible outcome for you.
What Are the Penalties for DUI?
If you have been caught driving under the influence in Spring Hill, do not panic. Although the penalties for DUI are harsh, DUI lawyers constantly work to get cases reduced or dropped. It is in your best interest to seek legal representation from a reputable law firm. Criminal charges should not be taken lightly. The typical penalties for DUI offenses are stated below.
We're Florida's top litigation team with over 75 years of combined experience
First DUI Conviction
If you are caught driving under the influence, and it is your first time, you could expect to face the following penalties. These penalties only apply to drivers who have a blood alcohol concentration (BAC) below .15%:
A fine worth up to $1,000.
Up to six months in jail.
Up to 50 hours of community service.
Up to one year of probation.
DUI school.
Vehicle impoundment of your vehicle for 10 days.
A suspension of your driving privileges. License suspension can last between 180 days and one year.
If you have been caught with a BAC of .15% or higher, the penalties you will face for a first-time offense will be more severe. You may also be required to install an ignition interlock device in your vehicle.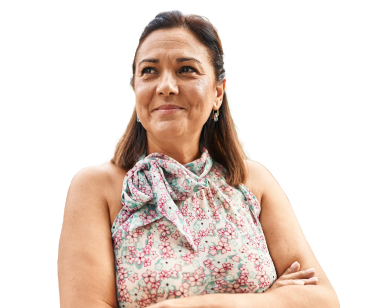 From the initial call to updates on your case status, we are here to get you answers.
Second DUI Conviction
For your second conviction in Spring Hill, the penalties will worsen. The severity of the penalties with further depend on how recently you received your first conviction. For example, if you are caught driving under the influence for a second time within 5 years, you can expect to face much harsher penalties. In these cases, it is not uncommon for a judge to automatically grant that offenders must serve a minimum of 10 days in jail.
Some of the common penalties handed to second-time DUI offenders in Spring Hill include:
A fine worth up to $2,000.
Up to nine months in jail.
Vehicle impoundment for a period of thirty days.
Up to one year of probation.
The requirement of the installation and use of an ignition interlock device for six months.
A suspended license between 180 days and one year.
Felony DUI Conviction
You can receive a felony DUI conviction in Spring Hill if you are caught driving under the influence for the third time within a decade of your first conviction. Felony convictions are more serious than misdemeanor convictions. The penalties attached to felony convictions are very serve. Offenders charged with a felony can face up to 15 years in jail and a fine worth up to $10,000.
If you have been caught driving under the influence for a third or subsequent time, you must speak to a Hernando County DUI attorney. If found guilty, the penalties can negatively alter the lives of you and your loved ones. You deserve the chance to fight these charges with help from an experienced DUI defense attorney.
To find out more about how DUI defense attorneys can help you, contact The Law Place today.
Can I Drink and Drive a Boat?
We strongly recommend that you refrain from drinking and operating a boat in Florida. This is because you can be arrested for driving a boat under the influence. The same rules apply to road vehicle drivers and boat drivers. This is not a well-known fact, and it catches out many Floridians every year.
An arresting officer will request that a boat driver takes the same field sobriety exercises and breath tests that they ask for from road drivers. Furthermore, the penalties given to boat drivers are the same as what road drivers receive. They are not any less severe.
Therefore, if you or a loved one has been arrested for DUI while operating a boat, you should seek aggressive representation from reputable criminal defense lawyers. These charges are not easy to beat, and you will need all the knowledge and experience you can get. The Law Place can offer you all of this and more.
How Much Alcohol Can I Legally Consume and Drive?
Regardless of the amount, we recommend that you should not drive if you have consumed alcohol. Drinking and driving can be both dangerous to other road users and yourself. Additionally, the penalties are incredibly harsh.
Nevertheless, you can drink and drive if you can keep your BAC below .08%. When you consume alcohol and/ or drugs, your bloodstream will slowly absorb the particles. It is then the role of your liver to break down those particles and dissolve them in your bloodstream. Our bodies are generally only capable of processing around one drink per hour. If a person drinks more alcohol than what their body can process, their BAC will begin to rise.
One drink of alcohol varies in size depending on the type of alcohol being consumed. For instance, one drink of beer measures around 12 ounces. One glass of wine is around 5 ounces and whiskey is 1.5 ounces. This can be deemed as quite a low amount and that is why it is important to be aware of the amount you're consuming. Two beers in an hour may not feel like a lot of alcohol, but it can raise your BAC above the legal limit.
How Long Do DUI Charges Stay on a Driving Record?
If you have been convicted of DUI, it can remain on your driving record for 75 years. This will often be a lifetime for most offenders. Having this conviction on record can be frustrating. It can increase insurance rates, make it difficult to find employment, and more.
Additionally, a conviction for DUI can never be expunged from a criminal record. This means that there will be nothing you can do to remove this from your record. If you wish to gain a professional license in the future, this record can jeopardize that. This is why you should desperately seek legal advice from a Spring Hill DUI lawyer.
If a DUI defense lawyer can get your case reduced to reckless driving, you may be able to get this offense expunged from your record. Furthermore, reduced charges carry far less severe penalties.
What Should I Do if I Am Caught Drunk Driving in Spring Hill, FL?
If a police officer catches you driving under the influence in Spring Hill, you must remain calm. There are a few things you can do to protect your legal rights and strengthen your future DUI defense case.
Cooperate with Law Enforcement
If a police officer requests that you complete field sobriety exercises and breath tests, you should. You won't be punished for refusing field sobriety tests, but you can be for refusing a breath test. A DUI defense lawyer can examine the legitimacy of your breath test at a later date.
Stay Quiet
Following an arrest, anything you do say can be held against you. This is why we advise that you stay quiet and only answer simple questions. Avoid giving away too many details and making a statement before you have had the chance to talk with DUI lawyers. You should not apologize or accept fault. Once you state your guilt, it can be very difficult for lawyers to get your case dropped or reduced.
Contact The Law Place Today!
If you have been arrested and have a DUI case, you need to quickly contact reputable DUI lawyers. The sooner you act, the greater the chance you have of achieving a favorable outcome. This is because you will give your DUI defense lawyer greater time to build your defense strategy.
Our lawyers serve clients in Spring Hill, as well as the whole state of Florida. Our other practice areas include personal injury law, family law, and more. We have accumulated years of legal experience and knowledge that be hugely beneficial for your case.
We are available 24 hours a day, seven days a week to answer your call. To schedule a free consultation with one of our DWI lawyers, call our law firm today at (941)-444-4444.