Personal injury law is a broad legal field that encompasses numerous situations where a person suffers harm due to someone else's negligence. From car accidents to slip and fall incidents, personal injury cases often have life-altering consequences. Understanding your rights and seeking legal representation can make a significant difference in the outcome of your case.
If you have suffered an injury due to someone else's negligence, a skilled Palm Bay personal injury lawyer becomes indispensable. They can help accident victims navigate the complex legal process, deal with insurance companies, and seek fair compensation for their injuries.
At The Law Place, our personal injury attorneys have vast experience in various types of personal injury claims. Whether you have suffered injuries from a car accident, a pedestrian accident, a slip and fall accident, or medical malpractice, our dedicated team is ready to fight for your rights. With a proven track record in personal injury matters, we aim to help our clients recover the compensation they need to cover medical bills, lost wages, and other financial losses incurred as a result of their accident.
If you or a loved one has been the victim of someone else's negligence in Palm Bay, don't wait. Reach out to The Law Place today for a free consultation. Our personal injury lawyers will review your case, explain your legal options, and help you understand the next steps in your personal injury claim.
Types of Personal Injury Cases in Palm Bay, Florida
Personal injury law encompasses a wide variety of circumstances in which an individual is harmed due to the negligent or intentional actions of another. These cases can arise from various incidents, including but not limited to the following:
Car Accidents – These are some of the most prevalent personal injury cases. If you've been injured in a car accident caused by another driver's negligence, a personal injury lawyer can help you recover compensation for your medical expenses, lost wages, and other losses.
Truck Accidents – Truck accidents tend to be severe due to the sheer size and weight of vehicles. It is important to have the help of a lawyer who has experince negotiating with large trucking companies and their insurance companies.
Slip and Fall Accidents – Property owners have a duty to keep their premises safe. If you've suffered injuries from a slip and fall accident due to hazardous conditions, you might have a valid personal injury claim.
Product Liability – If a defective or dangerous product caused your injury, you might have a product liability claim. This could be against the manufacturer, distributor, or retailer. An attorney can help identify the liable parties and hold them accountable.
Pool Accidents – In a city like Palm Bay, pools are common, and so are accidents associated with them. These could range from slip and falls around the pool to more severe cases like drowning.
Dog Bites – Florida law holds dog owners responsible for injuries their pets cause, regardless of the dog's previous behavior.
Medical Malpractice – When healthcare providers fail in their duty of care, it can result in severe injuries or even wrongful death. These cases are complex and require the expertise of an experienced personal injury attorney.
Wrongful Death – If a loved one has died as a result of someone else's negligence, a wrongful death claim can help provide financial relief during an emotionally challenging time.
Motorcycle Accidents – Due to their vulnerability on the road, motorcyclists often suffer severe or catastrophic injuries when accidents occur. A personal injury attorney can help motorcycle accident victims seek fair compensation.
Pedestrian Accidents – Pedestrians have little protection against motor vehicles. Accidents can result in traumatic brain injuries, spinal cord injuries, or even fatalities.
Recreational Boating Accidents – Palm Bay's favorable climate and access to water bodies make recreational boating popular. However, boating accidents can occur due to operator inexperience, intoxication, or equipment failure.
No matter the type of personal injury accident you've experienced, The Law Place can provide the legal counsel you need. Our Palm Bay personal injury lawyers have handled all types of personal injury cases, and we're ready to put our experience to work for you.
Our team of dedicated attorneys fight and win for Floridians.
Understanding Personal Injury Law in Florida
Under Florida law, most personal injury cases are governed by the concept of negligence. Negligence occurs when an individual or entity fails to exercise a reasonable standard of care, leading to harm to another person. This standard of care can be defined as the behavior expected from a reasonably prudent person under similar circumstances. To successfully pursue a personal injury claim, the plaintiff (injured party) must typically demonstrate that:
The defendant (the person or entity being sued) owed a duty of care to the plaintiff.
The defendant breached that duty of care.
This breach was the direct cause of the plaintiff's injuries.
The plaintiff suffered damages (financial losses) as a result.
In certain situations, Florida's comparative negligence rule may also come into play. This rule acknowledges that more than one party can share fault for an accident. Even if you were partially at fault for your accident, you could still recover compensation. However, your compensation would be reduced by your percentage of fault. If you are more than 50% at fault for the accident then you will not be able to claim anything. An attorney can fight to ensure that liability is not unjustly assigned to you so that you can fight for the compensation you deserve.
Florida's No-Fault Insurance System
Florida is a no-fault insurance state, which means that in the event of a motor vehicle accident, each party's insurance pays for their own damages up to a certain limit, regardless of who was at fault. Personal Injury Protection (PIP) is a mandatory coverage that every motorist in Florida must carry. PIP insurance pays for 80% of necessary and reasonable medical expenses, 60% of lost wages, and 100% of replacement services like child care or housekeeping, up to the limits of the policy.
However, there are certain circumstances in which an accident victim can step outside the no-fault system and file a lawsuit against the at-fault party. These include situations where the victim has suffered a serious injury that meets a certain threshold, such as significant and permanent loss of an important bodily function, permanent injury within a reasonable degree of medical probability, or significant and permanent scarring or disfigurement.
Understanding these laws can be complex, which is where a Palm Bay personal injury attorney can step in, offering vital assistance in ensuring you understand how PIP works in Florida while guiding you through these legal issues and pursuing compensation for your injuries.
The Importance of a Personal Injury Lawyer in Your Claim
When you've been injured due to someone else's negligence, dealing with the aftermath can be overwhelming. Medical bills start to pile up, you may be unable to work and earning lost wages, and the pain and suffering can take a toll on your quality of life. This is where a Palm Bay personal injury attorney can be instrumental in helping you recover compensation for your losses.
One of the primary roles of a personal injury lawyer is dealing with insurance companies. Insurance carriers often attempt to minimize payouts or deny claims altogether. Your attorney understands the tactics these companies employ and will fight to ensure you receive the compensation you are entitled to.
Calculating fair compensation is another crucial aspect where a lawyer can help. This calculation includes not only current medical expenses and lost wages but also future costs, pain, and suffering, and any other damages you might be entitled to. Having a legal counsel who knows how to accurately calculate these figures can significantly impact the amount of compensation you receive.
Navigating the legal process is another area where a personal injury attorney proves to be invaluable. From filing the initial claim, gathering evidence, negotiating with the insurance carrier, to potentially taking your case to court if a fair settlement cannot be reached, your attorney will be there to guide you every step of the way.
We're Florida's top litigation team with over 75 years of combined experience
Long-Term Impacts of Personal Injury
Accidents leading to personal injury are, in many cases, life-altering events. They not only cause immediate pain and suffering, but they also lead to long-term consequences that can significantly affect an individual's quality of life. Understanding these impacts is essential in the pursuit of fair compensation.
Physical Consequences of Personal Injury
Personal injuries, depending on their severity, can lead to chronic pain, disability, or even permanent changes in lifestyle. For example, catastrophic injuries such as traumatic brain injuries or spinal cord injuries may require lifelong medical care and personal assistance. These long-term medical needs should be factored into the compensation sought in a personal injury case.
Financial and Emotional Impact
Beyond the immediate medical bills, personal injuries often lead to substantial financial burdens. These burdens include ongoing medical expenses, lost wages from inability to work, and costs associated with lifestyle modifications necessary due to the injury. Moreover, accident victims often suffer from emotional and psychological trauma, including stress, anxiety, and depression, which also merit compensation.
Understanding these long-term impacts is critical when seeking compensation in a personal injury lawsuit. An experienced Palm Bay personal injury attorney can work with medical experts, economists, and life care planners to calculate and substantiate these damages accurately, ensuring you receive the compensation you rightfully deserve.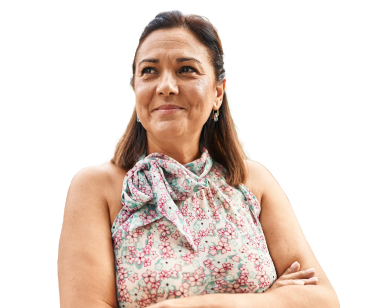 From the initial call to updates on your case status, we are here to get you answers.
Dealing with Insurance Companies Post-Accident
Insurance companies play a pivotal role in personal injury cases, as they are often the entities from which victims seek compensation for their injuries. However, it's essential to understand that insurance carriers are businesses aiming to minimize payouts and maximize profits. As such, they employ various tactics to achieve these goals.
Common strategies used by insurance companies include disputing the severity of injuries, arguing that the victim's negligence contributed to the accident, or outright denying the claim. They may also try to rush you into accepting a settlement that is less than what you deserve. Unfortunately, without the necessary legal knowledge, accident victims often find themselves at a disadvantage when negotiating with these companies.
Navigating Interactions with Insurance Companies
Seek Legal Counsel – One of the most effective strategies for dealing with insurance companies is to hire a Palm Bay personal injury lawyer. They can communicate with the insurance carrier on your behalf, protecting your interests and ensuring that you are not taken advantage of.
Avoid Giving Statements Without Your Lawyer – It's best not to discuss the accident with the other party's insurer without your attorney present. Anything you say could be used to dispute your claim or lower your settlement.
Don't Accept the First Offer – Initial settlement offers from insurance companies are often lower than the actual value of your claim. Having an attorney who can accurately calculate your damages will ensure that you do not settle for less than you deserve.
Gather and Preserve Evidence – Proper documentation can make a significant difference in your claim. Medical records, police reports, photographs, and witness testimonies can all serve as valuable evidence in your case.
Remember, dealing with insurance companies can be a complex process. Having legal counsel by your side can not only provide you with peace of mind but also significantly increase your chances of receiving fair compensation for your injuries.
The Journey of a Personal Injury Lawsuit
Seek Medical Attention – The first thing to do after an accident is to seek medical attention. Even if your injuries seem minor, some conditions might not manifest symptoms immediately but can cause significant problems down the line. Moreover, having a medical record linking your injuries to the accident is critical to your personal injury claim.
Hire a Palm Bay Personal Injury Attorney – Once you've taken care of your immediate medical needs, reach out to a personal injury attorney. They will guide you through the complex legal process, collect necessary evidence, negotiate with insurance companies, and if necessary, represent you in court.
Investigation and Evidence Collection – Your attorney will begin gathering evidence to establish the negligence of the other party. This might include police reports, witness statements, medical reports, photographs of the accident scene, and more.
Negotiating with the Insurance Company – Armed with the collected evidence, your attorney will submit a demand letter to the at-fault party's insurer. Negotiations will then begin, with your attorney fighting for the maximum compensation possible.
Filing a Personal Injury Lawsuit – If the insurance company refuses to offer a fair settlement, your attorney might recommend filing a lawsuit. The discovery phase will start, where both parties exchange information. Mediation might occur to reach a settlement before the trial starts.
Trial – If no settlement is reached, your case will go to trial. Both sides will present their case, and a judge or jury will decide the verdict.
Outcomes of a Personal Injury Claim
Every personal injury claim is unique, and outcomes can vary significantly. However, generally, victims may be eligible to recover compensation for:
Medical Expenses – This includes costs for immediate treatment, ongoing care, rehabilitation, and any future medical expenses related to the accident.
Lost Wages – If your injuries cause you to miss work or reduce your earning capacity, you can claim compensation for lost wages.
Property Damage – If your property, such as a car, was damaged in the accident, you might be compensated for repairs or replacement.
Non-Economic Damages – These refer to intangible losses like pain and suffering, emotional distress, loss of enjoyment of life, and similar effects of the accident on your life.
Remember, achieving a favorable outcome in a personal injury claim involves navigating complex legal terrain. A Palm Bay personal injury lawyer can guide you through the process, increasing the chances of a successful claim.
The Early Bird Gets the Worm: Acting Immediately Post-Accident
The statute of limitations for personal injury cases in Florida was recently reduced to two years, making fast action more important than ever. Although there are sometimes exceptions to this rule such as if the victim is a minor or their injuries were not apparent right away, these situations are rare.
Beyond the legal deadline to file a claim, there are several reasons why it's important to act promptly after an accident.
Evidence Preservation – Evidence is key in any personal injury case. Physical evidence at the accident scene can change or disappear quickly. Witnesses' memories may fade over time. Swift action ensures that vital evidence is collected and preserved, which can significantly strengthen your claim.
Medical Documentation – Seeking immediate medical attention, besides being crucial for your health, also establishes a clear link between the accident and your injuries.
Legal Guidance – A personal injury lawyer can provide invaluable advice from the outset, helping you avoid common pitfalls and guiding your actions and statements to protect your claim.
Remember, while dealing with the aftermath of an accident can be overwhelming, quick action can drastically impact your ability to secure fair compensation. Engage a Palm Bay personal injury lawyer as soon as possible to advocate for your rights and guide you through the process.
Palm Bay Personal Injury Lawyer, FAQ
If I'm injured in an accident, what's the first thing I should do?
First, seek immediate medical attention, even if you feel okay. Some injuries aren't immediately apparent. Next, contact a personal injury attorney. They can guide you through the subsequent steps, which may include gathering evidence, contacting your insurance company, and initiating a personal injury lawsuit if necessary.
What does a personal injury lawyer do to assist with my claim?
A personal injury lawyer helps you navigate the complex legal process. They calculate fair compensation for your injuries, gather and present evidence, handle negotiations with insurance companies, and represent your interests in court if necessary. Their experience and knowledge can be invaluable in pursuing your claim.
What kinds of compensation can I recover in a personal injury lawsuit?
In a personal injury lawsuit, you can seek compensation for both economic and non-economic damages. Economic damages cover tangible losses like medical bills, lost wages, and property damage. Non-economic damages, on the other hand, cover intangible losses like pain and suffering.
How do insurance companies play a role after personal injury accidents?
Insurance companies are typically involved in personal injury cases as they're often the ones responsible for paying out compensation. However, remember that they're businesses aiming to minimize payouts. Having a personal injury attorney can help ensure that your interests are represented in negotiations with these companies.
What if the other party's insurer contacts me after an accident?
If the other party's insurer contacts you, it's usually best not to provide any statements or accept any settlement offers without first speaking with your attorney. They can guide you on how best to proceed.
Why should I choose The Law Place for my personal injury case?
At The Law Place, we bring over 75 years of combined experience to the table. Our team of Palm Bay personal injury attorneys has a proven track record of securing fair compensation for our clients. We operate on a 'No Win, No Fee' basis, and offer a free consultation to get you started. Plus, founding attorney David Haenel has a perfect 10.0 rating on AVVO, showcasing our commitment to excellence and client service.
What differentiates a personal injury case from other legal cases?
Personal injury cases are civil lawsuits brought forward by an individual (the plaintiff) who has been harmed due to the negligence or intentional conduct of another party (the defendant). The aim is to recover compensation for the harm suffered, which is different from criminal cases where the focus is on punishment.
What role do expert witnesses play in a personal injury case?
Expert witnesses can be instrumental in a personal injury case. Medical professionals can testify about the extent and future impact of your injuries, while accident reconstruction experts can provide insights into how the accident occurred. These testimonies can significantly strengthen your claim.
If my case goes to trial, will I have to testify?
While not every case requires the plaintiff to testify, in many personal injury cases, your testimony can be critical. It provides a firsthand account of the accident and its impact on your life. An attorney can help prepare you for this process.
Can I file a personal injury claim if a defective product caused my injury?
Absolutely. Product liability is a part of personal injury law. If a defective product caused your injury, you might have a claim against the manufacturer or other parties in the product's chain of distribution.
How is pain and suffering calculated in a personal injury case?
Calculating pain and suffering can be complex as it's subjective and depends on the specific circumstances of each case. Courts often use methods like the 'Multiplier Method' or the 'Per Diem Approach' to quantify these damages. A personal injury attorney can help you understand this better.
Can pre-existing conditions affect my personal injury claim?
While pre-existing conditions can complicate a personal injury claim, they don't disqualify you from seeking compensation. However, the defendant might argue that your pre-existing condition is the actual cause of your current issues. A skilled attorney can help counter these claims.
Is there a cap on damages in personal injury cases in Florida?
As of now, Florida does not have a cap on most personal injury cases, allowing victims to recover the full amount of damages proven at trial. However, specific cases like medical malpractice have certain limitations. Consult with an attorney for precise information.
What is the average timeframe for a personal injury lawsuit?
The timeframe for a personal injury lawsuit can vary widely depending on the complexity of the case, the willingness of parties to negotiate, and court scheduling. It can take anywhere from several months to a few years.
What if I have suffered a Traumatic Brain Injury (TBI)?
If you have suffered a head injury, then it is important that you have the help of a Palm Bay traumatic brain injury lawyer. TBI cases can be complex due to the potentially long-lasting or permanent impacts on your life. Our attorneys at The Law Place will help seek compensation to cover your medical expenses, ongoing care costs, lost wages, and other damages, while you focus on your recovery.
What if I cannot afford to pay for a lawyer?
Many personal injury lawyers, including those at The Law Place, operate on a contingency fee basis. This means you pay nothing upfront. They only get paid if they win your case or secure a settlement for you.
Arrange a Free Consultation With The Law Place Today
Remember, every case is unique, and the circumstances surrounding your personal injury accident require a tailored strategy. That's where The Law Place comes in. Our team of experienced personal injury lawyers, with over 75 years of combined experience, is ready to help. Not only do we offer a free consultation, but our 'No Win, No Fee' policy ensures that you don't have to worry about attorney fees unless we win your case.
David Haenel, one of our founding attorneys, has an AVVO rating of 10.0 – the highest possible rating, reflecting our firm's commitment to excellence and dedicated support to our clients. If you've suffered injuries due to someone else's negligence in Palm Bay, Florida, don't face this challenge alone. Let us navigate the complex legal waters for you, pursuing the compensation you deserve. Reach out to The Law Place today and start your journey towards recovery.