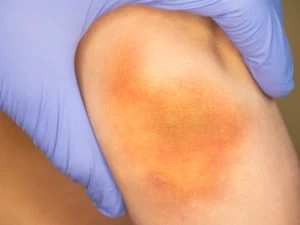 If you have suffered bodily injury from an accident or in a way that wasn't your fault, then you may deserve compensation. The lawyers at The Law Place have a wealth of experience between them in dealing with insurance companies to win their clients the compensation that they deserve, so phone us today on 941-444-4444 to book a free consultation.
What Is Serious Bodily Injury?
Bodily injury refers to the physical damage caused to a person's body. It can also be known as physical injury. Examples of bodily injuries could include:
Cuts, abrasions, bruises, burns, and lacerations.
Disfigurement.
Impairment of the function of a bodily member, organ, or mental faculty.
Internal bleeding.
Broken bones and fractures.
Physical pain.
Illness.
Overall, any injury to the body, no matter how temporary or minute, is a bodily injury. It can also include sicknesses and diseases.
Serious bodily injury is the same as bodily injury, but just much more severe. Typically, a serious bodily injury involves substantial risk of death, obvious disfigurement, and/or loss or impairment of the function of a bodily member or organ. It is much more than minor or superficial injuries.
Whether the injuries you sustained were this serious or not, The Law Place is fully capable of representing your case. We promise to fight for the maximum amount of compensation that you deserve to be able to cover medical expenses, property damages, lost wages, and more.
Our team of dedicated attorneys fight and win for Floridians.
What Is the Average Bodily Injury Coverage?
It is a legal requirement in Florida that all drivers must carry specific types of car insurance coverage. According to Florida Statute 627.7407, the requirements for Florida drivers can be quite different from that in many states. Florida's car insurance minimums are considerably low in comparison, and so it's recommended that drivers obtain coverage above the state's limits. This is because the minimum coverage limits are so low that it most likely will not be able to cover most costs adequately enough, which can leave you having to cover the remainder of the expenses yourself.
One such requirement is bodily injury liability coverage. Bodily injury liability coverage sustained by other drivers, passengers, and pedestrians if you are liable for having caused a car accident. It does not cover the injuries or damages that you may sustain in the accident. While this is a mandatory coverage in most states, it is not required in Florida, as instead, drivers can rely on Personal Injury Protection (PIP) to cover any injuries that may be sustained to the other party if they cause an accident. However, it is recommended.
It is especially recommended because if you have endured any bodily injury in a crash that wasn't your fault, then you may be entitled to sue the at-fault driver. Without bodily injury liability coverage, then the at-fault driver may have to repay any damages themselves. However, this should not hold you back if you have experienced any bodily injury.
What Compensation Can I Claim for Bodily Injury?
You could sue an at-fault driver who doesn't have bodily injury liability insurance for the following:
Medical expenses – If any injuries are sustained, then you could sue for financial compensation to cover medical bills.
Property damage – If your vehicle sustained any property damage, then you could have the costs of this covered.
Lost wages – If you lost any wages because of the injuries, then you could be paid for your losses.
Pain and suffering – If you are enduring any mental or emotional suffering, then you could claim for compensation because of that.
The average bodily injury claim is around $15,000, although these tend to be relatively infrequent.
If you have been involved in an accident that left you with any bodily injuries that were not your fault, then you deserve compensation for the above and more reasons. Our law firm will fight any insurance company to ensure you receive the justice you deserve.
We're Florida's top litigation team with over 75 years of combined experience
How Does a Bodily Injury Claim Work?
Bodily injury claims are considered "Third Party Claims," meaning that you would be filing a claim against the insurance company of the at-fault driver. In order to make sure as much of your expenses are paid for as possible, you should be prepared to provide:
Records of what happened.
Photos of any injuries you sustained and the scene.
Records of medical examinations and any bills from doctors.
Receipts of all related expenses and proof of lost wages.
After making a claim:
You should hear back within a reasonably set time frame.
Be prepared to openly discuss the incident multiple times. You may have to clarify what happened to assess the injuries you sustained and the damages you deserve.
There may be a time limit on your right to collect compensation for your claim.
Sign the release form only if you are ready, and your attorney has encouraged you to do so. An attorney at The Law Place will be able to review the release form for you and ensure that you have been offered the best deal possible.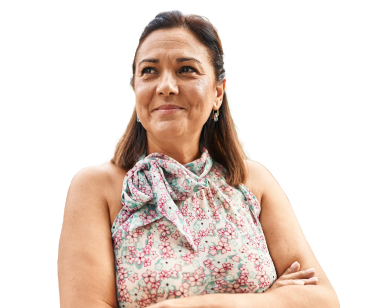 From the initial call to updates on your case status, we are here to get you answers.
Bodily Injury in Florida
If you have been involved in an accident that has left you with a bodily injury, then you should contact The Law Place, based in Florida, on 941-444-4444.
Whether the at-fault driver has bodily injury liability coverage, property damage liability coverage, or neither, we will ensure that you get the compensation and justice that you deserve.