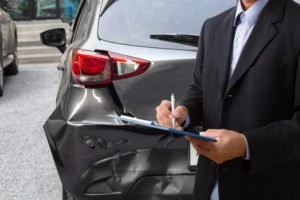 If you're a legal driver in the State of Florida, you'll have PIP insurance designed to cover you if you get into an accident. However, despite the fact that most drivers own this type of insurance, many do not understand what it covers or how it works.
If you need to make a PIP claim, contact The Law Place today. We're a Florida law firm specializing in car accidents and personal injury claims. We help our clients to receive the compensation they deserve, as well as defending them if they face any liability for their accident.
Our team of traffic accident lawyers works around the clock, 24 hours a day, 7 days a week, to provide excellent service to all of our clients. Being injured in a car accident can have devastating consequences for your income, as well as your physical and emotional health. So, we're here to give you the help and support you need.
For more information on Personal Injury Protection coverage or for help navigating the claims process, book your free consultation with one of our PIP attorneys today on (941) 444-4444.
What Is Personal Injury Protection (PIP)?
Personal injury protection coverage (PIP) is a type of automobile insurance coverage that your insurance company pays to you following a car accident. According to Florida Statute 627.736, all Florida drivers are required to take out $10,000 in PIP cover in order to legally operate a motor vehicle.
PIP is a type of Florida no-fault insurance that insurance companies pay to:
Drivers with valid coverage who are involved in a car accident.
Children who are in your vehicle at the time of the accident.
Passengers with valid PIP coverage who are involved in a traffic accident.
Pedestrians and cyclists (in some cases) who get into an accident with a motor vehicle.
Our team of dedicated attorneys fight and win for Floridians.
What Compensation Will I Receive Through PIP?
If you get into a car accident in the State of Florida and you possess valid PIP insurance, depending on the specifics of your case, you could be compensated for:
80% of immediate medical coverage – PIP will cover medical bills such as assessments by medical providers, X-rays and other diagnostic services, medication, ambulance travel, and surgery capped at 80%.
Up to $2,500 for non-serious injuries – If your injuries were minor or not life-threatening, PIP insurance is capped at a lower amount of $2,500.
Wrongful death benefits – Next of kin are eligible to receive up to $5,000 for funeral and burial expenses if the policyholder is killed in a car crash.
60% of lost wages – If you suffer injuries in a car accident, it's likely you will need to take time away from work in order to recover or to attend doctor's appointments. In this case, PIP insurance will cover 60% of lost income during this time.
How Do I Claim PIP From My Insurance Company?
According to Florida Statute 627.7407, Florida is a no-fault state. This means that if you get into a car accident, you can initially make a claim through your own Personal Injury Protection insurance to recover short-term damages. Many policyholders are unsure whether PIP will cover them if they are at fault or facing some liability for the accident they were involved in. However, even in cases such as this, you will still be able to claim on your PIP insurance.
In order to claim PIP insurance benefits, you will need to report to your insurance company that an accident occurred within 24 hours. You'll then need to submit all relevant paperwork and evidence to support your claim within 35 days from the date of the car accident.
According to Florida law, your insurance company is required to pay your Personal Injury Protection benefits within 30 days if your claim is successful. However, if your insurance company has reason to believe that you are committing insurance fraud, they will be allowed up to 60 days to investigate your PIP insurance claim.
We're Florida's top litigation team with over 75 years of combined experience
Will I Qualify for PIP Benefits After a Car Accident?
In order to be eligible for PIP, you will also need to have sought medical treatment within 2 weeks from the date of the auto accident you were involved in. For this reason, you should always make sure to visit a doctor after an accident, even if you don't think you are injured.
It's not uncommon for accident victims to think they feel well after a traumatic event as there may still be adrenaline in their system, or they may be in shock. So, you should get yourself checked in order to avoid jeopardizing your chances of making a PIP claim later on.
You'll need to be seen by a relevant medical professional such as:
A professional at a hospital facility.
A dentist.
Emergency medical responders.
In addition, in order to qualify for a higher pay-out, you will need to have sustained serious injuries. According to Florida Statute 316.027, serious bodily injuries are ones which:
Cause significant risk of death.
Cause severe disfigurement.
Cause damage to the head, brain, or any organ.
Qualify as an Emergency Medical Condition (EMC) that requires immediate medical attention.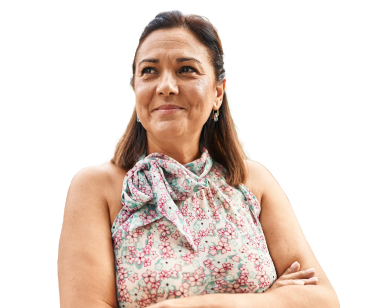 From the initial call to updates on your case status, we are here to get you answers.
What Other Options Do I Have in Order to Claim Compensation?
It is highly likely that your PIP coverage will fall short of your total medical expenses – especially for serious injuries which could require surgery and long-term rehabilitation. If this is the case for you, you'll also need to consider any future loss of income and the lost earning potential that comes from being permanently injured or disabled.
In these circumstances, you will have the option of making a claim or filing a lawsuit against the driver at fault for your accident. Many individuals believe that if they have received benefits from their PIP insurance, they are not entitled to sue another individual. However, this is not the case.
By claiming against a negligent driver, you could receive:
A higher amount in medical expenses – This will cover long-term medical treatment such as ongoing medication, rehabilitation, and physiotherapy, as well as your initial medical costs following your accident.
A higher amount in lost wages – If you were required to spend an extended period away from work or were not able to return to your previous field due to your injuries, you could receive benefits for lost wages or lost earning potential.
Pain and suffering – Pain and suffering cover the emotional distress caused by a traumatic accident. This is calculated by taking the amount of economic damages and multiplying this by a number from 1 to 5, depending on the severity of your injuries.
Loss of consortium – If your spouse or partner was injured in an accident and their injuries affected your physical and romantic relationship, you could receive benefits for loss of consortium.
Whilst all personal injury claims and lawsuits are different, in most cases, they result in much higher pay-outs than simply filing a PIP claim through your own insurance company.
How Can a Lawyer Help?
Insurance companies can be difficult to work with when it comes to claiming under your PIP insurance. They will be trying to avoid paying you the maximum amount of benefits at all costs. This can include trying to get you to downplay your injuries when you report an accident or make a claim.
There is also paperwork involved when it comes to PIP insurance after a car accident. You'll need to fill out relevant forms, keep track of all out-of-pocket expenses, including medical bills, and submit them in the correct format.
Working with a PIP lawyer will ensure that you don't say or do anything to harm your claim. They'll be able to advise you right from the beginning of the process, liaise with your insurance company and ensure that all paperwork is submitted correctly and on time.
Most insurance companies require you to report a car accident within 24 hours. So, it's imperative that you start looking for a personal injury attorney right away.
What to Look for in a PIP Attorney
Whilst there are many PIP lawyers in the State of Florida, there are some key characteristics and qualifications you can look out for to ensure you're working with the best professional for your case:
Free consultation – Here at The Law Place, we always offer a free consultation and case evaluation. We want all of our clients to feel confident that their legal representation is not only highly experienced but also that there is a good fit in terms of the attorney-client relationship.
Verifiable reviews – Any law firm will be able to make themselves look great on their website. However, you should never take this at face value without looking for reviews and credentials. Always check independent review sites as well as Google reviews. In addition, you can look for external accrediting bodies. For example, here at The Law Place, many members of our team have received the highest possible score of 10.0 from AVVO.
Trained in litigation – In most cases, you won't need to go to court in order to make a claim and receive an initial PIP reimbursement. However, if your case becomes more complicated, if you need to claim against an at-fault driver, or if another driver takes legal action against you, you'll need a lawyer who is trained in litigation. It's a good idea to work with a PIP lawyer who is also trained in this skill so that you don't need to find another attorney at a later date.
Contact The Law Place – Florida PIP Lawyers
If you're suffering from car accident injuries and need to cover medical costs as well as other out-of-pocket expenses, you'll need to make a PIP claim. However, you should only do this with the help of a qualified PIP and car insurance lawyer.
We can help you to claim compensation for medical bills, funeral expenses, burial expenses, death benefits, lost wages, disability benefits, and more. We can also help you to liaise with your insurance company to make sure you don't do anything to harm your claim.
If you think you may be at fault for your accident, you should never assume that you cannot claim any compensation. We can help you to understand your legal rights and explore all of your options. One of our team will be waiting to help you 24 hours a day, 7 days a week.
To learn more about Florida PIP coverage and to speak with an experienced personal injury attorney, call our office today on (941) 444-4444.