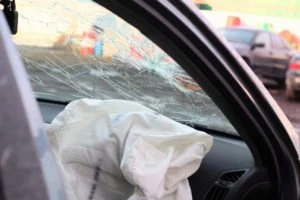 Unfortunately, road traffic accidents are frequent in Florida. According to Florida Highway Safety and Motor Vehicles (FHSMV), in 2019, there were more than 400,000 of them in the state of Florida alone. Furthermore, car accidents can be traumatic for people to experience, and the resulting injuries can drastically alter someone's life. For this reason, the government requires all motor vehicles to have specific safeguards, which are designed to minimize or prevent serious injuries and fatalities.
The National Highway Traffic and Safety Administration (NHTSA) sets road regulations. It wasn't until 1989 that all motor vehicles were required to have seatbelts. From 1995 all new vehicles were required to have dual front airbags designed to protect both the driver and the passenger. Modern models tend to have side airbags as well to protect people from side-on collisions.
Airbags are highly effective; in 2016 alone, around 2,756 lives were saved because of front airbags. Most people feel safer in cars with the most up-to-date safety features. However, airbags can fail because of defective manufacturing, design, or materials, and many people suffer serious injuries as a result.
If you were in a car accident where your airbag didn't deploy, and you suffered serious injuries, you could have a case against a liable party such as the car manufacturer or airbag manufacturer. Get in touch today with an experienced personal injury lawyer at The Law Place to book a free consultation. Call us now on 941-444-4444.
How Do Airbags Work?
Airbags function when used in combination with seat belts. In a crash, airbags inflate, which stops you from hitting the steering wheel, dashboard, or windshield. When your car is impacted, a sensor is activated, which sends out an electric signal that releases nitrogen gas, inflating the airbag.
Airbags inflate within 20-40 milliseconds, and after deploying, they should deflate, avoiding the risk of suffocation. In the event of an accident, the information regarding the functionality of your airbags will be stored in the airbag module.
Why Would Airbags Sometimes Fail to Deploy?
There are many factors involved in an airbag being activated, including the direction of the impact, the speed at which the vehicles were moving, the location of the crash sensor and the airbag system design. They are not intended to deploy in all collisions. For example, sometimes they shouldn't deploy if:
The impact of the crash was not severe enough to trigger the inflation of the airbag. Airbags are designed not to inflate for minor collisions because seat belts should provide sufficient protection.
Some advanced systems will turn off the airbags if they detect a child, a small-statured person, or no occupant in the front passenger seat. They could also do this if they detect that someone is sitting too near to the side airbag. Airbags are made for adults, and they can be powerful when inflated, which could be dangerous for a small child.
Airbags and the airbag module should always be replaced after they have been deployed. However, in a used car, they may not have been replaced and, therefore, won't deploy.
Airbag Defects and Malfunctions
Airbags do not deploy in every accident. However, when the impact is strong enough, it is important that they do, or people can be left with serious injuries. If an airbag fails to deploy in an accident that causes injury, it must be reported to NHTSA's Office of Defects Investigation.
Malfunction happens in several ways, including:
The airbags could fail to deploy when they should.
Deploying accidentally, such as if you hit a large pothole or curb. Inflating unnecessarily can cause injuries and could even cause the driver to lose control of the car.
Airbags could deploy too aggressively. This could be particularly harmful to children.
They could deploy late after the person has already hit the dashboard or wheel. This might cause even more damage, then if the airbags had not deployed at all.
In some rare instances, they can explode.
Injuries From Airbag Malfunctions
When an airbag malfunctions, people can be injured in several ways, such as broken bones, internal bleeding, organ damage, brain injuries, or even death. Some of the most common are:
Face: When you are in a collision, if your airbag failed to deploy, then your face could hit the windshield, which could leave permanent damage. On the other hand, an airbag may also cause damage to the face and eyes, especially when they deploy too aggressively or in a minor crash.
Chest: Airbag failure may cause soft tissue damage or broken bones in your chest.
Neck and back: If an airbag failed, it could also injure your neck and back, causing herniated disks and spinal damage.
Arms and legs: Your arms and legs may also be injured in a crash and could themselves slam into the dashboard if the bag airbag deployment failed.
Internal injuries: Internal bleeding is also common in these types of accidents.
What Happens if You Are Injured as a Result of an Airbag Malfunction?
When airbag deployment fails, or it deploys at the wrong time, the car manufacturer or airbag manufacturer may have legal liability.
In accordance with Florida Statue 95.11, the statute of limitations for product liability lawsuits in Florida is four years, which means that following an injury, you have four years to make a claim. We understand that the laws around product liability are complex, which is why we offer a free consultation.
There are three legal theories for holding them accountable:
Strict Product Liability
In Florida, manufacturers are held strictly liable for injuries caused by defective products. Strict liability means that the design or car manufacturer could be liable for damages even if they were not aware of the defect.
The law recognizes three types of defects for product liability claims:
Manufacturing defects. A product becomes unreasonably dangerous due to a defect in how it was made.
Design defects. When a product is unreasonably dangerous when used for its intended purpose.
Inadequate instructions or warnings.
The plaintiff (the person who initiates a lawsuit), needs to show that the product was defective, that the product was used for its intended purpose, and that the defect caused the victim's injuries.
Negligence Explained
In accordance with Florida Statute 768.81, the victim may also claim for damages under negligence, these cases can be harder to prove, and they will need to show that:
A duty of care was owed to the victim via the product.
Someone, usually the manufacturer or designer, breached that duty of care in the producing or handling of the product.
The breach of duty was the cause of the injury suffered by the plaintiff.
The plaintiff suffered damages as a result of their injuries.
For example, if a mechanic failed to properly replace an airbag, then this could be a cause for a negligence case.
Breach of Warranty
The victim may have a claim against a person they have a direct contractual relationship with. However, breach of warranty is the rarest type of liability lawsuit.
There are three types of warranties:
Express warranty – Warranties contained within the sales contract.
Implied warranty of merchantability – The product must reasonably function as the buyer expected. This exists without it needing to be written down.
Implied warranty of fitness – Arises when the buyer asks for something for a specific purpose, and the seller provides.
Airbag Safety Tips
Airbags are designed for average-sized adults. Children should not sit in the front; they should be in a child seat in the back of the car. Any child under 13 years old or a person less then 153cm tall should sit in the back, or the front airbags should be disabled.
Do not put anything in the car that could interfere with an airbag or cause injury if the airbag does deploy. Common culprits are phone holders and magnets.
An airbag warning light on your dashboard could indicate a fault, take your car to a mechanic as soon as possible.
Read your car manual and make yourself aware of your airbag system. You should know where they are located and what they can and cannot do.
Make sure your vehicle is not affected by the Takata airbag recall, where millions of cars have had to have their faulty airbags replaced. Florida was one of the most affected states, and many injuries and even deaths have been suffered as a result.
The Law Place
Auto product liability claims are complex and are often difficult to prove. It could be difficult to prove why an airbag did not deploy. You may need a professional to examine your car and the airbag mechanism.
If you or a loved one has been injured in a car accident because of a defective airbag, then you deserve proper compensation. At The Law Place, you will find experienced personal injury lawyers with a vast knowledge of product liability law in Florida. We offer a free consultation so that you can make an informed decision about your next steps. If you do decide to hire us, we will guide you through the complex process of putting together a strong product liability lawsuit.
Contact us today on 941-444-4444.