Pedestrian accidents are some of the most dangerous. As pedestrians have no protection, they usually result in catastrophic injuries and consequences.
If you or a loved one have been hit by a vehicle and suffered from injuries and damages, then you should contact The Law Place today. Our attorneys have over 75 years of combined experience, so you can trust that they have the skills needed to win you every cent of compensation that you deserve.
To speak to a proficient lawyer about your specific case, contact us today at (941) 444-4444 and schedule your free consultation!
Contact a Reputable Law Firm
We strongly advise you to get in touch with a reputable law firm before filing any insurance claims. One of our attorneys at The Law Place will be able to talk you through the typical pedestrian accident settlement timeline and will be able to answer any questions and offer you valuable legal advice.
The Florida legal system can be confusing, and so seeking professional legal counsel is crucial. By working with The Law Place, you'll be ensuring that you receive the maximum compensation possible.
Our team of dedicated attorneys fight and win for Floridians.
Filing an Insurance Claim
In Florida, all drivers are expected to carry personal injury protection coverage (PIP). If the pedestrian carries this coverage, then the pedestrian should first file an insurance claim with their own insurance company. If the pedestrian does not carry this coverage, then they can file a claim with the PIP coverage of a relative whom they live with. If this also does not apply to the pedestrian, then the at-fault driver's PIP should cover the pedestrian's medical bills.
Filing an Insurance Claim With the At-Fault Driver
If your medical expenses and financial losses are so large that your PIP cannot cover them, then you can file a claim against the at-fault driver's insurance company.
It's crucial that you have a skilled accident lawyer on your side when you file the claim. This is because the insurance company will do everything possible to reduce the amount that they have to pay you. By working with an experienced lawyer, you will be ensuring that you do not get taken advantage of and receive every cent that you deserve.
We're Florida's top litigation team with over 75 years of combined experience
Filing a Personal Injury Lawsuit in Florida
If the at-fault driver's insurance company does not agree on a fair settlement, then your attorney may file a lawsuit against the insurance company on your behalf. This process could take up to a year to complete, but it should be relatively stress-free for you as long as you have a talented lawyer on your side.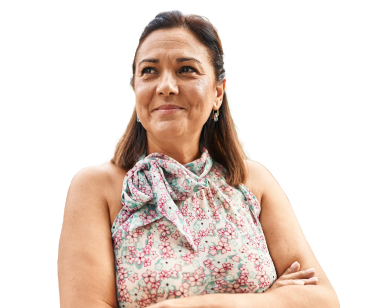 From the initial call to updates on your case status, we are here to get you answers.
Going to Court
If, after filing a personal injury lawsuit, you still haven't received the compensation you deserve, your attorney may think the best option is to go to court.
During this trial, your legal team will represent you in court and present your case to a judge and jury, arguing that you deserve compensation to cover the losses and damages that you've sustained. The judge will make the final verdict.
The Law Place
If you've been injured in a pedestrian accident, then you should contact The Law Place today. Our attorneys have the skill and resources required to protect your rights as an injury victim and ensure that you get the compensation you deserve. So, to find out if you have a valid claim, call The Law Place today for a free consultation at (941) 444-4444!