T-bone car accidents or side-impact collisions are a frequent occurrence on the roads of Florida. This type of accident happens when the front end of one vehicle collides with the side of another vehicle, usually at an intersection or traffic lights. In many cases, the impact caused by T-bone accidents causes victims to suffer serious, life-lasting injuries or even death. This is primarily because the only protection for drivers at the driver's side of a motor vehicle is a thin window and a door.
If you have been involved in a Florida T-bone car accident and you are unsure who was at fault, you should speak with a personal injury lawyer as soon as possible. As these collisions can cause such serious crash injuries, you may have to fork out a lot of money for medical costs, lost wages, and damage to your vehicle. If you can prove that another driver caused the T-bone accident, you may be able to receive compensation to cover the costs of your injuries and any related costs.
Here at The Law Place, we have over 75 years of combined experience in numerous practice areas, including many T-bone car accidents. Our team of accident attorneys is highly experienced in investigating these cases to establish which party was at fault. We can help you figure out who caused the accident and build a strong claim on your behalf to ensure you get the compensation you deserve. Our law firm offers a free consultation meaning you can come and chat with us with no strings attached.
Call us today at (941) 444-4444 to schedule a free case evaluation. Our phone lines are open 24/7.
What Is a T-Bone Accident?
As noted above, a T-bone or side-impact accident happens when the front of one motor vehicle crashes into the side of a different vehicle. It is called a T-bone car accident because of the shape that the two vehicles make upon impact.
The most common place for T-bone accidents to happen is at intersections when a driver runs a red light or fails to yield at a stop sign and crashes into the side of another vehicle as a result. Left-turn T-bone car accidents are also common when a driver misjudges the traffic lights and turns left thinking that there is a green light. This can result in an oncoming vehicle crashing into the side of the vehicle that has misjudged the traffic lights. Left-turn t-bone car accidents are more likely to cause serious injuries as the oncoming vehicle will likely be driving at high speed.
Our team of dedicated attorneys fight and win for Floridians.
Who Is at Fault for a T-Bone Car Accident?
All motor vehicle accidents are different, and the particular facts of each case will vary. In order to figure out who was at fault for the car accident, it is recommended that you speak with an accident attorney who can investigate the accident thoroughly and establish what the causing factor was and which party is to blame.
If your T-bone car accident happens at an intersection due to one driver running a red light, failing to obey stop signs, or making an improper left turn due to misjudging traffic signals, it will be easier to establish that the other party is at fault. Florida personal injury law follows a basic principle of negligence, and once it can be proven that the other party acted negligently by failing to obey traffic laws, they can be found liable for the accident.
However, not all side-impact collisions happen at intersections. In some cases, a side-impact collision may occur when one driver leaves a parking lot or makes a U-turn across traffic. Once it can be proven that the driver did not take adequate care when making a U-turn or didn't properly check for oncoming traffic when leaving a parking lot, it will be possible to find them liable.
Common T-Bone Accident Injuries
There are a number of factors that could influence the severity of the injuries you have suffered in a T-bone accident, such as the type of car, the speed at which the vehicle was driving, and the weight and size of the oncoming vehicle. These car accidents often cause severe damage, and our lawyers have seen many accident victims with life-threatening injuries. Some of the most common injuries resulting from these collisions include:
Cuts, lacerations, gashes, and bruises.
Broken and fractured bones.
Brain injuries, including traumatic brain injury (TBI).
Spinal cord injuries.
Head and neck injuries, including whiplash.
Damage to internal organs.
Internal bleeding.
Amputated and crushed limbs.
Regardless of how serious your injuries were from the T-bone car accident, you may still be entitled to receive compensation provided you can prove that the other party was at fault. Speak with an accident lawyer from our law firm today who can help you prove that the other party was at fault for your car accident in Florida.
We're Florida's top litigation team with over 75 years of combined experience
What Damages Can I Claim for a T-Bone Crash?
In order to receive any compensation for T-bone accident injuries or property damage, you must show that the other party owed you a duty of care and that this duty was breached through negligent behavior. Once you can demonstrate this and that your injuries were a direct result of this negligence, an accident lawyer can help you file an injury claim for damages you've suffered.
Some damages they can help you claim for include:
Medical bills – If you have been injured in the T-bone crash, you can make a claim to recover any medical bills resulting from your accident injuries, including bills for hospital appointments, transport to and from these appointments, and any future medical treatment for long-lasting injuries.
Lost wages – It is possible that you have been left unable to work due to a car accident. If this is your case, you can get compensation to cover any lost wages, including potential future earnings.
Property damage – T-bone collisions often cause a lot of damage to property due to the strength of the impact. An accident lawyer can help you get compensated for any damage to your motor vehicle, including any valuable items contained inside at the time.
Pain and suffering – You may be able to claim for any emotional or physical distress you have suffered as a result of the T-bone crash in the form of pain and suffering damages. This type of compensation is difficult to quantify, so we recommend speaking with an accident lawyer who can help you.
Wrongful death – If you have lost a loved one in a T-bone accident, you can file a wrongful death claim to recover any funeral expenses and a loss of consortium.
The settlement you receive for a T-bone car accident varies depending on the different damages that you are entitled to. If you have suffered serious injuries or a family member has been tragically killed, your settlement will increase substantially. Speak with an accident lawyer from our law firm today to get an estimate on how much you may be entitled to for your T-bone accident.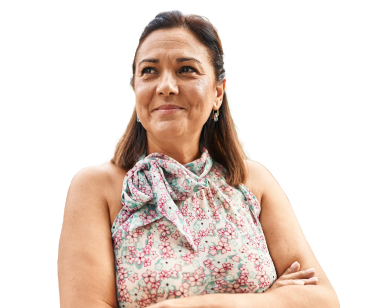 From the initial call to updates on your case status, we are here to get you answers.
Who Determines Who Is at Fault for T-Bone Accidents?
Florida Statute 627.7407 provides that Florida is a no-fault state, meaning that those involved in T-bone accidents will be required to first seek compensation for any personal injury from their own insurance company. Drivers are required to have personal injury protection (PIP) of a minimum of $10,000 for personal injury and property damage in order to drive legally in the state. Regardless of who was at fault for the T-bone collision, you will be compensated by your own insurance up to the extents of your policy.
However, it is possible that the damage you have suffered goes beyond what is covered under your own insurance policy. In this situation, you may need to file a claim against the insurance companies of the other parties involved or else file a personal injury claim against the at-fault driver. For your claim to be successful, it will be necessary that you prove that the other driver caused the collision and caused you to suffer injuries.
Proving liability can be difficult alone, which is why we recommend seeking legal assistance from a personal injury attorney when making a claim. They will investigate your case thoroughly, determine who was at fault, gather evidence, and build a strong case on your behalf. They can use this case to fight for your legal rights and ensure that the other party is found liable for the T-bone collision.
What Should I Do Following a T-Bone Collision?
If you have been involved in a side-impact collision and are wondering what you should do, it is important that you take the following steps to ensure not only your safety but that you receive the compensation you are owed and that your claim is successful.
Remain at the scene – It is vital that you remain at the scene of the auto accident until emergency services or law enforcement arrives. Failure to do so can result in you facing criminal charges of hit and run and will seriously hinder your ability to receive any compensation.
Call the police – When you file a claim to recover compensation, one of the most important pieces of evidence will be the police report that will be made at the accident scene. For this reason, it is important that you contact law enforcement immediately following a T-bone collision.
Seek medical assistance – You should always seek medical assistance following a car accident. Even if you haven't suffered serious injuries, you may have underlying harm that could affect you in the future if it goes unnoticed. Additionally, you will need a medical report from the accident when making an injury claim for compensation.
Gather information – It is important that you get the contact information of the other parties involved and any witnesses to the scene. This should include their full name, contact information, license and registration number, and insurance company information.
Collect evidence – Having as much evidence as possible from the accident scene will be extremely helpful for your compensation claim and in determining who was at fault for the accident. You should take pictures of the scene, your injuries, and any damage to the vehicles involved. If possible, you should also write down your own account of the scene in as much detail as possible.
Contact your insurance company – The law requires that you contact your insurance company immediately following T-bone collisions in Florida. They will most likely try to get as much information as possible from you, but it is important not to divulge too much, as they may use this information against you in order to devalue your claim.
Contact an accident attorney – The sooner you seek legal assistance, the better chances you have at having a successful compensation claim. They will gather as much evidence as possible and speak with your insurance company on your behalf to ensure that your legal rights are upheld, and you get the compensation you are owed.
Trying to establish who was liable for side-impact car accidents can be difficult, particularly without any legal assistance. An attorney can investigate your case and the evidence that's available thoroughly to ensure that the at-fault driver is held responsible for the harm they have caused you. This way, you can be sure that you are coming up against the at-fault driver with the strongest case possible.
How Much Will Hiring an Attorney Cost Me?
Victims of T-bone collisions may be reluctant to see legal assistance due to the costs associated with hiring an attorney. Here at The Law Place, we work on a contingency basis, meaning that if we are not successful in winning your case, we will not take any money from you.
This means that from the minute you come in for your free consultation to the moment your claim ends, you will not have to pay anything to us. If we are successful with your case, we will deduct our fees from your settlement, and we always guarantee that they are charged at a fair rate. All contingency work is monitored by the Florida State Bar Association, so you have the extra guarantee of knowing that you will be treated fairly.
Call The Law Place Today
All T-bone collisions are different, and the only way to know which driver was at fault for the car crash is by conducting a thorough investigation of the evidence and facts of the accident. You may feel stressed about having to figure this out on your own, and the thought of having to navigate the Florida legal system can be nerve-wracking. If you are in this situation, we strongly advise you to call our law firm, and we will help you every step of the way.
Here at The Law Place, we have over 75 years of combined experience in multiple practice areas, including many side-impact car accident cases. Our team of lawyers is skilled in determining fault in these types of cases, and we always guarantee the highest standard of legal assistance. We offer a free consultation so you can speak with us without having to worry about paying any fees.
Don't hesitate to call us. The sooner you do, the better chance we have at winning your case.
Call us today at (941) 444-4444. Our phone lines are always open.