If you've been involved in a car accident, it's highly recommended to hire legal representation as soon as possible. It's important to note that you aren't legally obligated to seek legal representation after an auto accident in Florida if you're seeking compensation. However, many car accident victims hire a personal injury attorney to help them through the often stressful legal process. A car accident attorney can provide claimants with legal advice, answer any questions they may have, and file an insurance claim on their behalf. Victims of car accidents have the right to seek justice for their accident and claim the compensation that they deserve.
At The Law Place, our car accident lawyers have a combined experience of 75 years serving our clients in the State of Florida. We know how to deal with each and every car accident claim efficiently so that you can get the compensation that you deserve as fast as possible. Hiring an experienced personal injury attorney to take on your case for you not only increases the likelihood of receiving the maximum amount of compensation for your case but also allows you time to recover from the physical injuries and mental trauma you may have sustained. Our lawyers deal with every part of our client's cases, including paperwork and the filing of claims, so that you can recover without having to worry about the stress that usually comes with the Florida legal process.
If you're seeking compensation for your car accident, it's important to seek legal representation soon after the crash occurs. Hiring an experienced attorney quickly after your accident can increase the chances of having a favorable outcome for your case. Call us at (941) 444-4444 to schedule your free initial consultation with a member of our legal team.
Can I Wait to File a Claim After a Car Accident?
The State of Florida operates using a statute of limitations law. This means that, depending on what type of claim is being filed, the claimant usually only has a certain amount of time to file a claim. Florida Statute 95.11 states that car accident victims have a maximum of 4 years from the date of the accident occurring to file a personal injury claim.
Although 4 years seems like ample time to file your claim, we highly recommend filing it soon after the accident occurs. When a claimant files a claim soon after an accident, it's usually much easier to prove that the injuries that they have sustained were directly caused by the car accident they were involved in. What's more, it's easier to find eyewitnesses willing to give a statement soon after an accident. Eyewitnesses are usually more hesitant to give a statement long after an accident occurs as their memory can become hazy with time, and so they may be afraid to unintentionally give false information.
Putting together a strong legal claim is often a long process that can take months. Therefore, if a claimant waits too long to make a claim, the lawyer may not have enough time to build a strong case before the deadline passes. Therefore, we highly recommend hiring one of our personal injury attorneys and filing your personal injury claim soon after your car accident. Waiting too long can be very detrimental to your case, and you may even miss the deadline to file your claim, which would leave you ineligible to receive any compensation.
Our team of dedicated attorneys fight and win for Floridians.
How Can a Personal Injury Lawyer Help Me After a Car Accident?
In many personal injury cases, hiring a qualified car accident lawyer is the difference between receiving compensation and not. An attorney can ensure that the settlement that your insurance company has proposed is fair and reasonable and fight to ensure you get the highest amount of compensation possible for your claim.
Our personal injury lawyers at The Law Place offer the following services to our clients:
Clearly explain the laws and legalities surrounding your specific case.

Offer the best legal advice throughout the claims process.

Investigate your claim to determine if it's strong enough to go forward.

Establish who was liable for the accident.

Lead negotiations with the insurance companies involved.

Calculate the damages you may be entitled to claim.

Represent the claimant in court if necessary.
What Should I Do After Being Involved in a Car Accident?
What you do after a car accident can often determine how much compensation you can receive from your claim. The following steps give advice on what to do after being involved in a car accident:
Contact the police

– After the crash, it's important to stay at the scene of the accident and contact the police as well as paramedics if necessary. A police officer will carry out a quick investigation to determine what happened and write a police report.

Seek medical care

– Car accidents often result in those involved sustaining mild to severe injuries. Even if you feel fine after the crash, we highly recommend seeking medical attention. Some injuries are not always immediately apparent, and it can take days or weeks for symptoms to show. A doctor can perform a physical examination to check that you have no underlying injuries from your accident.

Collect evidence

– If you don't need immediate medical attention, try to collect as much evidence as possible from the scene of the accident. Take photographs of the vehicles involved in the crash, any skid marks on the road, and other evidence, including the general surroundings of where the accident took place. Take photographs of the injuries that the people in your vehicle have sustained and try to collect the contact details of any eyewitnesses.

Take notes about what happened

– Write down the details of the accident, including what caused it, the weather conditions at the time of the accident occurring, and any other information you may deem important. Make a note of the pain you feel as well as any doctor's visits you may have had.

Hire a lawyer

– Hiring an attorney immediately after your accident can increase the likelihood of getting a higher amount of compensation. Your lawyer will make sure that your case is as strong as possible and help file your insurance claim.

Request the police report

– When possible, request a copy of the police report that was made on the day of the accident. This report will detail what happened in the accident, the location of the accident, and the parties involved. A police report can be used as evidence that the other driver was liable for the accident.
We're Florida's top litigation team with over 75 years of combined experience
What Not to Do After a Car Accident
If you've been involved in a car accident, it's important to stay at the scene of the accident and not to admit fault or apologize to anyone for the accident occurring. Apologizing for the accident or leaving the scene before the police arrive could be used against you in the future as an admittance of guilt.
Don't sign any paperwork that your insurance provider gives you before your lawyer looks at it. By signing paperwork without your attorney's approval, you may be agreeing to an unreasonably low settlement without realizing it. Be sure to consult your attorney before making contact with your insurance company.
We also highly recommend not speaking to the at-fault driver's insurance company. An insurance adjuster may call and ask you to record a statement to explain what caused the accident. The other driver's insurance company may seem friendly, but they are most likely hoping to find inconsistencies in your statement in order to dispute your claim. Therefore, we recommend our clients not speak to any insurance companies directly if they can help it.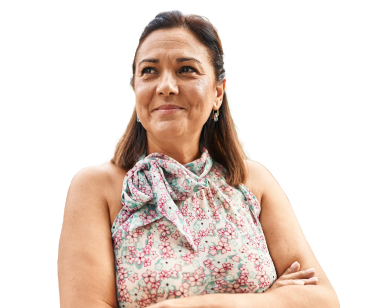 From the initial call to updates on your case status, we are here to get you answers.
Do I Have to File a Claim With My Insurance Company After a Car Accident?
Auto insurance companies can be notoriously difficult to handle when filing an insurance claim. Your insurance company will most likely try to deny or dispute your claim in order to avoid paying you a large settlement. Therefore, it's recommended to hire a lawyer soon after your accident. A car accident lawyer can advise you on how to handle your insurance company and lead negotiations to ensure that you get a fair settlement.
Under Florida Statute 627.7407, the State of Florida is a no-fault state. Therefore, claimants are required to file an insurance claim with their own insurance company in order to receive compensation. You may be able to file an additional claim with that other person's insurance company if you find that the damages you have incurred exceed your insurance coverage limit.
In the case that your insurance company denies your claim, we highly recommend seeking legal counsel. Insurance adjusters may deny a claim for multiple reasons. For example, if the policyholder doesn't provide enough evidence for their claim or the insurance provider believes the claimant is exaggerating their injuries, they may dispute your claim. If this is the case, call our law firm today for a free consultation. Our car accident attorneys have ample experience dealing with insurance companies, so we know how to ensure that your case can't be denied.
Determining Liability in a Car Accident
In order to receive compensation after a car crash, it's essential to determine who was liable for the accident. For example, if it is proven that the other driver was using their cell phone just before the accident occurred, then this can be used to prove the driver's negligence, and therefore, they may be held responsible for the collision. An experienced car accident attorney can establish who was at fault in your accident by collecting evidence such as CCTV or dashcam footage.
In order to establish negligence, a car accident lawyer must prove the following:
The driver owed the claimant a

duty of care

.

The at-fault driver breached the duty of care.

The breach of the duty of care caused the claimant to sustain injuries.

The claimant incurred economic and/or non-economic damages as a result.
In Florida, liability is calculated based on the state's comparative fault laws as per Florida Statute 768.81. The state allows more than one person to be held liable for an accident if it can be proven. If a person is found to be partially responsible for an accident, then their final settlement may be reduced. For example, imagine you were speeding before the collision occurred and were found to be 40% responsible for the accident. If you are then awarded $50,000, the settlement will be reduced by 40%, so your final settlement will be worth $30,000.
Insurance companies tend to use comparative fault laws in order to reduce the settlement that they have to pay out to their client. If you're concerned about dealing with your insurance company, you should contact The Law Place today. One of our car accident lawyers will review your claim in addition to your own insurance policy to determine how much a fair settlement will be for your case.
Damages You May Be Entitled to Claim After a Car Accident
It's no secret that car accidents often leave the victims in debt, and the bills that usually follow an accident can be very concerning for many of Florida's citizens. When examining your car accident claim, your attorney can calculate how much money you could receive to cover the expenses you have incurred.
Damages that you may be eligible to claim after a car accident include:
Medical bills

– Now more than ever, receiving medical treatment to treat car accident injuries can be extremely costly. Serious injuries often require medical treatment, including surgery and physical therapy that can make medical bills particularly expensive. A lawyer will review your medical records in order to calculate how much you may be able to claim for past, present, and even future medical expenses.

Lost wages

– Being left with large debts after an accident can cause huge amounts of stress, especially when the individual is unable to work due to an injury. By reviewing your payslips, tax returns, and bank statements, an attorney can calculate how much you may be owed in lost wages.

Property damage

– If your property has been damaged during the car crash, you can claim compensation to cover repair or replacement costs. Property including motor vehicles and cell phones can be especially costly to repair, so seeking compensation to cover these expenses is often very necessary.

Pain and suffering

– Pain and suffering is a legal term for damages awarded to compensate victims suffering from physical pain and emotional anguish. The total worth of a pain and suffering claim depends greatly on the evidence available to prove the damages. A lawyer will collect medical records and gather expert testimonies to act as evidence for the pain and suffering you may have suffered after your accident.

Wrongful death

– Losing a loved one in a car accident is devastating. Dealing with the funeral costs and other debts after the person's death can be extremely difficult, especially during the mourning period. Your attorney can help you make a claim for the damages incurred so that you can cover the costs of the accident and mourn in peace. As per

Florida Statute 768.21

, a family member can claim for the loss of support and services from the date of the decedent's death.
We know how to file personal injury claims quickly and efficiently so that you can receive the compensation that you may be entitled to as soon as possible. If you're looking for an experienced attorney to provide legal counsel, guidance, and support after a car accident, call The Law Place today. Our legal team can inform you of your legal rights and ensure you receive fair compensation for the damages you have incurred.
How Much Will a Car Accident Lawyer Cost?
Before you hire an attorney, it's important to know how much hiring their legal services will cost. At The Law Place, we work on a contingency basis as monitored by The State Bar Association, which means you won't have to pay for our services if we don't manage to win your case. If we do win your case, you will only have to pay a percentage of the final settlement that we win for you.
At our law firm, we offer our clients a free consultation before they decide to hire us to take on their case. Deciding to seek compensation can sometimes be daunting, which is why it's important to have full confidence in your legal representatives. During your free consultation, you'll be given the opportunity to ask any questions you may have about your accident or about how we work at The Law Place. We'll go through all your legal options with you and explain the laws and legalities of your case so that you feel confident in filing your claim.
Contact The Law Place Today
If you've been involved in a car accident and are seeking compensation, it's highly recommended that you hire legal representation as soon as possible. You have the right to hire an attorney to take on your case at any time before the 4-year deadline. However, waiting too long to file a claim can be detrimental to the final settlement that you may be entitled to. Many accident victims are unable to pay off the debts and other expenses that usually follow car accidents, such as medical bills and lost wages which is why seeking compensation quickly and efficiently is essential.
During your free consultation, you'll receive invaluable legal counsel and support so that you're totally aware of the next steps in the legal process. Our team of lawyers isn't afraid to take on insurance companies, and we won't hesitate to represent you in court if necessary. We recognize how important an attorney having the right expertise and experience is when taking on a car accident case. Most of our lawyers have the highest AVVO rating of 10.0 and are fully qualified to take on your case.
Our phone lines are open 24 hours a day, 7 days a week, so you can contact us whenever you want. If we believe you're entitled to compensation after your car accident, then we won't stop until we win it for you. Call us at (941) 444-4444 to schedule your free case evaluation with one of our lawyers today.