Motorcycle accidents happen every day in Florida. In fact, the State of Florida is one of the most dangerous states in the US in terms of motorcycle fatalities. When operating their vehicle, drivers should abide by the rules of the road to ensure the safety of other drivers as well as pedestrians. Although many drivers do follow traffic regulations and are responsible drivers, some fail to follow basic driving laws, which can lead to an accident.
If you have been involved in a motorcycle crash or have lost a loved one in a motorcycle accident, you should seek legal representation as soon as possible. A personal injury attorney from The Law Place can help you seek compensation and justice for the accident. Our lawyers have 75 years of combined experience in personal injury law, so we have the knowledge necessary to get the best outcome for your case.
At The Law Place, we understand that taking legal action and making a claim for compensation after the death of a loved one due to a motorcycle accident may seem unimportant. However, seeking compensation can help alleviate the financial burdens and financial worries that are often placed on the shoulders of the decedent's loved one after their death. Filing a lawsuit can feel daunting, which is why our lawyers take on our clients' cases and deal with all the legal proceedings so that they don't have to. In other words, you can rest assured that your case is in capable hands, and you won't have to worry about the legal documentation and other legalities of filing a legal claim.
Call our law firm today at (941) 444-4444 to schedule a free legal consultation and discuss your case with a skilled personal injury attorney.
Florida Motorcycles Accident Statistics
Motorcyclist fatality rates in Florida are concerning. The National Highway Traffic Safety Administration (NHTSA) provides some concerning statistics regarding motorcycle accidents and motorcyclist fatalities in the USA from 2019:
Just under 85,000 motorcyclists were injured in an auto accident in 2019 alone.
Over 5,000 motorcyclists were killed in an auto accident.
559 motorcyclists died in an auto accident in Florida.
Over 2,000 motorcyclists sustained incapacitating injuries in Florida.
Our team of dedicated attorneys fight and win for Floridians.
Common Causes of Motorcycle Fatalities
Motor vehicle crashes frequently occur in Florida. However, motorcyclists are much more likely to lose their life in an auto accident than a truck or car driver. Common causes of fatal accidents involving motorcyclists include:
The inexperience of the motorcycle rider – An inexperienced motorcyclist is more likely to make mistakes while driving.
Vehicle type – Nowadays, there are many types of motorcycles, including pocket bikes, mini bikes, and three-wheeled motorcycles. Some vehicles, such as supersport motorcycles, have a bigger engine size and can travel extremely fast, and many motorcyclists are not prepared or have suitable training to drive them properly.
Driving under the influence – Driving while under the influence of drugs and/or alcohol significantly reduces the driver's ability to drive safely and responsibly.
Fatigue – A driver is more likely to make mistakes while driving when they are tired.
Exceeding speed limit – When a driver exceeds the speed limit, they are more likely to run red lights or fail to brake quickly when necessary.
Lane splitting – This is when a driver switches lanes between slow or stopped traffic. Drivers in stopped traffic may open their doors unexpectedly, and a motorcyclist could crash into the door.
Aggressive driving – This can include tailgating, failing to yield right of way, and failing to follow road traffic signals.
Lack of protective clothing – A motorcyclist is much more likely to sustain a fatal injury if they are not wearing protective clothing such as a helmet when driving.
Reckless driving – When motorcyclists perform tricks while using their vehicle, they put their safety and the safety of others at risk.
Weather conditions – Driving in heavy rain or snow could lead to motorcyclists losing control of their vehicle due to slippery or frozen road surfaces.
Injuries Commonly Sustained From a Motorcycle Accident
Sustaining an injury during a motorcycle collision is common. Less serious injuries are usually sustained from minor accidents, but injuries sustained from a serious motorcycle accident can often be severe and life-changing. Some of the most common injuries sustained from crashes involving a motorcycle include:
Cuts, bruises, and burns.
Whiplash injury.
Broken bones.
Spinal cord injuries.
Traumatic brain injuries.
Internal bleeding.
When motor vehicles such as cars and trucks collide with a motorcycle, the consequences can be devastating. This is because the motorcycle is much smaller than the average road vehicle and the motorcyclist naturally has much less protection. Therefore, the injuries the motorcyclist can sustain are normally much worse than those of other road users, and many of these accidents can prove fatal for motorcyclists.
We're Florida's top litigation team with over 75 years of combined experience
Preventing Motorcycle Fatalities
Motorcycle safety is crucial to prevent fatal crashes. It's imperative that motorcycle riders wear the necessary protection while operating their vehicle. Wearing a helmet and other protective clothing, including gloves, boots, and a heavy-duty jacket, can prevent serious and fatal injuries that a motorcyclist could sustain while driving. The National Highway Traffic Safety Administration offers some statistics on the efficacy of helmet use to prevent motorcyclist deaths in Florida:
Wearing a helmet can reduce the risk of fatalities occurring by 42%.
The driver was not wearing a helmet in 241 motorcycle fatalities in 2019.
In the State of Florida, motorcyclists are not legally required to wear a helmet. However, it is highly recommended that motorcyclists and motorcycle passengers wear the appropriate protective clothing, including a helmet, while using their vehicle.
It is also important that the motorcyclist ensures that their helmet is DOT (Department of Transportation) compliant. For example, an improperly fitted helmet that is too big or too small will not provide the best protection in a motorcycle crash. In order to check that the helmet provides adequate protection, check the following:
Good peripheral vision – A good quality helmet should allow motorcycle riders to see their surroundings clearly without having to turn their head.
Inner lining – Helmets should have a 1-inch thick polystyrene inner lining fitted into their helmet. This can help absorb the impact of motorcycle crashes and protect the head from serious injuries.
Weight – Your helmet should weigh around 3 pounds.
Chin straps – The helmet should come fitted with durable chin straps that can be adjusted to fit the size of the face. This helps keep the helmet secure and fitted.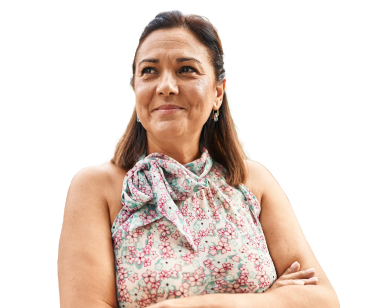 From the initial call to updates on your case status, we are here to get you answers.
Alcohol-Impaired Motorcycle Accidents
In Florida, a person is legally determined to be driving under the influence if their blood alcohol level is above 0.08%, as per Florida Statute 316.193. Driving while under the influence of alcohol is extremely dangerous as it can determinately affect the driver's ability to drive safely. Driving under the influence can cause:
Slow reaction times.
Impaired vision and hearing.
Reduced concentration.
Impaired judgment.
According to the CDC, 28% of all traffic-related deaths in 2016 involved alcohol impairment in the US. Also, around 17% of motorcycle fatalities involved a driver who was over the legal blood alcohol limit. In short, road users must never drink and drive.
Florida Safety Laws for Motorcycle Riders
When driving a motorcycle in Florida, it's important to be aware of the rules of the road. Following the laws and regulations of the road helps reduce the number of motorcycle accidents that occur. The following safety laws must be obeyed by motorcycle riders:
The motorcycle must be equipped with a footrest and a seat for the passenger.
Switching between two lanes of stopped or slowed traffic (lane splitting) is illegal.
Headlights must always be on while driving the vehicle as per Florida Statute 316.405.
You must wear a helmet if you don't have a minimum of $10,000 in medical insurance coverage.
Once you acquire a motorcycle license, you must undergo specialized training to drive the vehicle.
Motorcyclists are prohibited from wearing any listening devices, including earphones, while driving as per Florida Statute 316.304.
Determining Liability in a Fatal Motorcycle Accident
In order for an individual to be awarded compensation after a motorcycle crash, a party involved in the accident must be held liable. A lawyer will gather evidence that can help prove liability in a motorcycle accident so that the claimant can file a claim and receive the compensation they deserve.
An attorney must prove the following in order to establish negligence:
The other driver owed the motorcyclist a duty of care.
The driver breached their duty of care.
The motorcyclist suffered injuries due to the defendant breaching their duty of care.
Damages were incurred due to the breaching of duty of care.
Damages That Could Be Claimed After a Motorcycle Accident in Florida
Motorcycle drivers may be able to claim damages after their accident. Damages that could be claimed after a motorcycle accident include:
Medical bills – Accident victims can claim compensation to cover medical bills they may have incurred after their accident.
Lost wages – An attorney can help a claimant recover past, present, and future losses of income.
Property damage – If the claimant had their property damaged during the collision, they could claim compensation to cover the costs of repairing or replacing the property.
Pain and suffering – Suffering from both physical pain and emotional trauma are common after being involved in a motor vehicle accident. A claimant can make a claim to receive compensation that can cover physical injuries and physiological trauma caused by the accident, including anxiety and depression.
Wrongful death – If you have lost a loved one due to a motorcycle accident, you may be able to file a wrongful death lawsuit. You may be able to claim damages, including loss of the decedent's income, loss of support, and funeral expenses.
Under Florida Statute 95.11, a person hoping to file a wrongful death claim must file the lawsuit no more than 2 years after the accident occurs. If the claimant fails to file the claim before the period of time, they may not be eligible to seek compensation for the accident. Therefore, if you have lost a loved one in a motorcycle accident, we highly recommend seeking legal representation and filing a wrongful death claim as soon as possible.
If you have any doubts or questions about damages you may be able to claim after a motorcycle accident, speak to one of our lawyers at The Law Place today. You can schedule a free consultation with a top Florida attorney who can answer any questions you may have and explain how the Florida system works in detail.
Contact The Law Place Today
Unfortunately, motorcycle accidents occur frequently in Florida, and many of them result in fatalities. When a family loses a loved one to a motorcycle accident, the effects are always devastating. Not only can the loss of a family member's love and support be devastating, but the financial burdens that usually follow these accidents can cause extreme stress and worry for the family.
Seeking compensation after losing a loved one to a motorcycle accident can help alleviate the worries and stress caused by these large debts and expenses. Dealing with the aftermath of a fatal accident is incredibly difficult. Therefore, when going through the legal process, our attorneys will be with you every step of the way.
If you're seeking invaluable legal advice from an experienced attorney, call our law firm today to schedule your free consultation with a member of our legal team. You can contact us at (941) 444-4444.