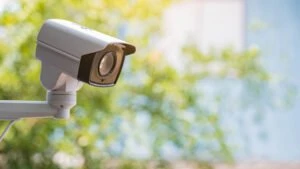 In the world of modern technology, almost everything we do on a day-to-day basis is captured in some way. Some forms of footage, such as those from dashcams and security cameras, can be extremely useful for personal injury lawyers involved in car accident cases. Other forms, such as social media footage and surveillance footage taken by private investigator firms employed by insurance companies, can be incredibly damaging for car accident personal injury cases.
It pays to know exactly what you are up against when taking on insurance companies for a personal injury claim, and here at The Law Place in Florida, our legal team has over 75 years of combined experience in this field. Our personal injury lawyers can speak to you directly through a free consultation and give you all the help and legal advice that you need, all at no obligation. Your details will even remain completely secure under the attorney-client relationship to keep you fully risk-free and protected.
For more information, call our 24/7 phone line on (941) 444-4444!
Why Is Video Surveillance Footage So Important in Car Accident Personal Injury Cases?
If you experience a car or truck accident, video surveillance is one of the most tangible forms of evidence possible. This goes both for and against the chances of you succeeding in your personal injury claim.
For example, video surveillance footage from a dashcam or from a security camera can be used as compelling evidence to demonstrate a driver's negligence and, therefore, liability for the accident, as per Florida Statute 768.81.
Even if neither you nor the opposing party had dashcams, as long as there are more than two vehicles nearby, there is still the chance of video footage of the car accident existing. This is why we always suggest that the injured driver seek the contact details of all potential eyewitnesses on the scene.
Our team of dedicated attorneys fight and win for Floridians.
Important Details to Know About Footage From Security Video Surveillance
Many people mistakenly believe that video surveillance captured by public CCTV will conveniently remain until they get around to contacting a lawyer or even until the trial itself. The unfortunate truth is that public authorities are only obliged to retain footage from video surveillance equipment for a certain period of time, which is usually around 72 hours.
It does not help that police are also not obligated to tell you the locations of any cameras which would have captured video surveillance of your accident and can often be unhelpful even if you have sustained a serious injury.
This is why it is so important to get into contact with an attorney as soon as circumstances allow. They will be able to assist in the recovery of key evidence for your insurance policy claim or trial so that you can focus on recovering from your injuries.
What About Surveillance Evidence Acquired After the Car Accident Has Occurred?
One thing many people do not realize is that video footage taken after the date of the car accident can still have a massive impact on the ability to receive financial compensation in a car accident case.
This is because insurance companies often employ personal investigators to attempt to prove that a claimant's injuries or damages are somehow false or exaggerated. Capturing unedited footage of the allegedly injured person in a public setting is often part of the investigation. Usually, this footage is captured while following that person.
This is a scary thought. However, there are limits to the legal boundaries of acquiring surveillance evidence in this way. Thanks to the 1998 Human Rights Act, surveillance evidence cannot be captured inside the claimant's property nor another person's home, nor can their phones be monitored.
If you would like to know more about your rights in protecting your privacy from personal investigators employed by insurance companies, contact an experienced attorney from our firm today. Similarly, if you feel your rights have been violated, an attorney from our firm can help you to take legal action against the insurance company.
We're Florida's top litigation team with over 75 years of combined experience
What Are Some Examples of Video Evidence That Can Affect a Personal Injury Case?
When it comes to video surveillance, there are multiple ways your insurance company can use it to attempt to cast your personal injury claim into doubt.
For example, if you are claiming to have serious injuries, but unedited footage is captured of you working or lifting something heavy, this can be used to dispute your level of injury.
Additionally, if video evidence is captured of the claimant operating a motor vehicle unsafely at a later date (for example, driving recklessly, unsafely, or under the influence), this can be used as evidence that this person was previously more likely to be at fault, and therefore liable for the accident.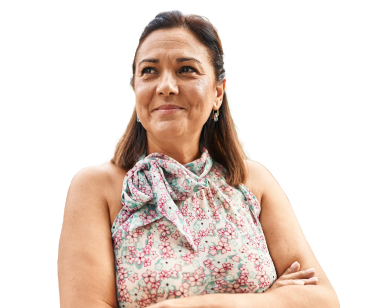 From the initial call to updates on your case status, we are here to get you answers.
What Should You Do If You Believe That You Are a Victim of Illegal Video Surveillance?
If you have reason to believe that somebody is filming you while inside your own house or on other private property, the first thing you should do is contact law enforcement.
Not only will you then have a police report to back your claims, but it is also the safest option. If somebody is acting illegally, it is dangerous to rule out other risks, such as that of being stalked.
The second thing to do is to get in touch with your attorney as soon as possible to report this illegal video surveillance. They will be able to brief you on what to do to protect yourself or take legal counteraction.
What Other Forms of Surveillance Should You Be Aware of During a Car Accident Case?
As well as collecting video surveillance evidence of the claimant's day, insurance companies have access to other places to collect evidence in an attempt to cast doubt on the extent of your injuries.
One of the most common ways a claimant is caught out is through posts on social media. The person investigating your case may have access to your text posts, photographs, and videos posted online. The same is true for other people you know who may have posted content relating to you online.
This can impact personal injury claims in the same ways listed above if evidence can be collected of you either being active with an injury or demonstrating negligent behavior.
How a Personal Investigator May Gather Evidence About You to Dispute Your Claim
Another tactic of gathering evidence for the insurance lawyer team to dispute your claim is character witnesses.
It is possible that the personal investigator may pay a visit to your neighbors, your co-workers, or other people involved in your life to obtain evidence to use against you in court to dispute your claim or demonstrate your fault for the accident.
The Likely Tactics of Your Insurance Company After You Are Injured
It is important to remember that after an accident, your insurance company is not on your side. As profit-seeking businesses, they will use all tactics available to them under Florida law to protect their bottom line by lowering the worth of your claim.
They will also likely have an experienced lawyer team to assist them with this. Video surveillance acquired on the day-to-day activity of the claimant or other types of evidence collected from social media can be used by a skilled lawyer to paint an unfair picture of the claimant.
This is why it is important to have a skilled and experienced lawyer, like those available from The Law Place, if you want to stand a chance against your insurance company during a trial. Our lawyer team has the skill and practice needed to defend you from those attempting to cast doubts about your liability or the extent of your injuries.
How Much Will the Help of an Experienced Lawyer From The Law Place Cost?
If you are worried that you will not be able to afford the help of a lawyer from The Law Place, but your injuries were caused by the fault of another person, do not worry.
At our law firm, we operate all our personal injury and accident cases on a contingency basis. This means that the entire process is risk-free, as if your case does not succeed, you will be charged nothing. Even if you are successful in receiving compensation, the legal fees will only ever be subtracted from the total settlement amount.
All of our no-win-no-fee contingency work is monitored by The State Bar Association to protect your peace of mind.
Contact The Law Place Today
If you want to protect your potential compensation from the invasive surveillance tactics of your insurance company, the best way to do this is by contacting an attorney to safeguard your personal freedoms and your potential settlement amount.
To get started on the process of securing worthwhile legal counsel, all you need to do is call our law firm and arrange a free consultation at your earliest convenience. We will talk through the details of your case in a completely safe, obligation-free, and confidential environment. We will tell you what to expect from your legal process, including an estimation of how much your settlement could be at the end. The whole process is totally free and risk-free, with fees only being subtracted once you have won the case.
For more information on how we can help to protect you and to maximize your potential car accident settlement amount, call today on (941) 444-4444!