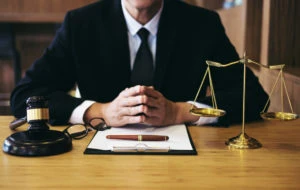 Accident victims typically face many expenses that cause them undue stress. If you or a loved one has suffered an accident, you may be facing mounting medical bills, property damage, and more. The last thing you need is a greedy law firm to take what little money you have left. If you have suffered an accident and are concerned about the legal fees, you should contact The Law Place for some reassurance.
At our law firm, we have a committed and fair attorney-client relationship. You will never have to pay out of pocket for your attorney fees. This is because we have a contingency fee arrangement. This simply means that we don't get paid for personal injury cases unless we successfully win our clients the compensation they deserve.
To find out more about our legal services, don't hesitate to contact a personal injury attorney at our law firm today to schedule a free consultation. We can explain to you our legal fees and contingency fee arrangements in more detail. Our law offices are available 24 hours a day, 7 days a week, to take your call. Phone us now at (941) 444-4444.
What Is a Contingency Fee Agreement?
When you contact our attorneys for a free case evaluation, we will discuss all of the costs and expenses. In your initial consultation, we will tell you what it is like to work with us, and we will explain in a great deal what we exactly mean by a contingency basis. Before you agree to our services, you will have a concrete understanding of what our contingency fee arrangements are.
The contingency fee is simply a certain percentage of your settlement amount from your personal injury case. After we win your case, you will revive a payout from either your insurance company or the insurance companies of the parties who were liable for your injury.
Your attorney fee will be deducted from this payment. It is also wise to approach law firms who work on contingency fees. This is because you never have to worry about upfront costs or filing fees.
Our team of dedicated attorneys fight and win for Floridians.
Do Lawyers Get Paid for Winning Cases?
Lawyers who work on personal injury cases for their clients typically will not receive a fee unless they reach a successful outcome for their clients. Simply, lawyers will get paid for winning cases. This is the case at The Law Place.
Your lawyer's work will only be paid for if they win your case for you. This is great news for you because it means that you will not be losing any money. You won't be paying more money to your lawyer for losing your lawsuit in court. If you don't have money recovered, we have failed and will not take our client's money.
How Are Lawyers Usually Paid?
Lawyers working for personal injury law firms in Florida will typically get paid from contingency fee agreements. This is the same for our personal injury attorneys at The Law Place. We work on contingency fees. A contingency fee arrangement will be signed by both our law firm and the client before we proceed with working on a personal injury case.
If your lawyer successfully recovers a compensation settlement for you, the amount that your lawyer will receive will depend on the size of the settlement. This is because, in your contingency fee agreement, your lawyer will take a certain percent from the settlement achieved. Therefore, the greater amount of money the settlement is worth, the more your lawyer will receive.
However, we operate on a standard contingency fee. Our payment arrangement is no different from most Florida law firms. We would never cheat a client out of their hard-earned money. The legal fees that we receive will be fair and leave you with the majority of the settlement.
We're Florida's top litigation team with over 75 years of combined experience
Are Lawyers Paid Even If They Lose?
A lawyer at The Law Place will sign a contingency fee arrangement with their client before they begin working. We never proceed unless our client agrees. We understand that seeking legal advice can seem daunting. That is why we like to make the process as simple and fair as possible.
We pride ourselves in that we are typically successful in recovering compensation settlements for our clients. In the rare circumstance that a lawyer is unable to come to a successful outcome, they will receive no legal fees. Simply, you don't pay for your lawyer if they lose your case.
We understand that contingency fee agreements may seem confusing. If you contact us today, we will be able to give you all the details. Seeking help from a lawyer after an accident is a big deal, and you must receive quality legal representation.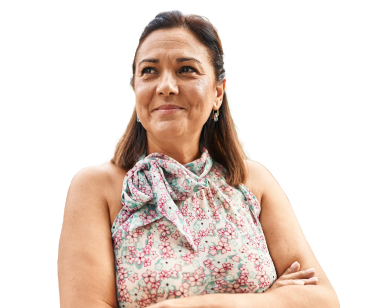 From the initial call to updates on your case status, we are here to get you answers.
What Percentage Do Lawyers Take From Winning a Case?
The percentage that a lawyer can request in their contingency fee agreement will vary. Typically, the contingency fees of a personal injury lawyer in Florida will be set at a third or 33.3%. This means that when you achieve a settlement following your lawsuit in court or negotiations with your insurance company, your lawyer will take a third of the settlement to cover legal fees.
Once these fees are deducted from your settlement, you will not face any other costs and expenses. This is why hiring a lawyer at our law firm is so simple! You will never have to face other fees or unexpected costs.
What Are the Benefits of Contingency Fee Arrangements?
There are many reasons why a contingency fee would be beneficial for your case. Some of the main reasons include:
You will not have to pay a fee upfront.
You will not have to pay a fee unless we win your case.
We will not accept your case if we don't believe it can be won. You will not be fed false hope.
Filing lawsuits and litigating cases are often not affordable for most people. A contingency fee agreement means that we cover all of these costs and only get reimbursed if we are successful.
We are selective in the cases we take on. This is because we like to devote all of our resources, energy, and time to a case. By doing this, we successfully win most cases.
You should be cautious of law firms who make promises to you and request upfront payment. By paying upfront, you risk losing everything. This is not an issue at The Law Place.
How Much Should I Expect From a Settlement?
The amount of your settlement will depend on several factors. These include the following:
The severity of your injury.
The severity of property damage.
The policies of your insurance company.
The policies of the liable party's insurance company.
There is no such thing as an "average settlement." Your insurance company will carefully examine all of the evidence provided to them before they make a decision. It is a good idea to hire a lawyer to help ensure that you are offered the settlement that you deserve. Insurance companies will typically offer low-ball offers in an attempt to pay people as little as possible.
This is unacceptable. A lawyer at The Law Place will ensure that you receive the maximum amount of compensation possible. It is also wise to hire a lawyer so that you can be compensated for pain and suffering. These damages cannot be quantified, so insurers will often avoid paying for them. This is not fair, as you deserve to be compensated for pain and suffering. A lawyer at our firm can help you put a financial amount against these damages.
Should I Contact The Law Place?
If you or someone dear to you has been injured, you should contact an attorney at The Law Place. You may be entitled to vast amounts of compensation. The best thing about seeking our help is that you will never lose anything! As our lawyers don't get paid unless a case settles, you don't have to pay us a dollar upfront.
We have law offices and practice areas all over the State of Florida, so no matter where you need legal help, we are ready to assist you. To find out more about our legal services, call us today to schedule a free consultation with a reputable attorney. Phone now at (941) 444-4444.