Florida's no-fault insurance laws can often be confusing and complex when applied to a car accident case. This can be doubly confusing when the person driving the car during the car accident was not the owner of that motor vehicle. It may be that your uninsured friend or family member was driving your car or that you had permission to drive another person's vehicle and a car accident occurred.
In these circumstances, it may still be possible for you to receive compensation for damages you received as a result of the car accident. However, this will depend on the specifics of the situation, the level of fault, and the coverage limits of the car insurance policy of the car owner. No matter what the situation, to successfully seek compensation, you need the support of an experienced attorney to stand the best chance at winning a fair amount of money.
Here at The Law Place, we offer free legal counsel to anyone who calls to arrange a free legal consultation. Our consultations will always be at no obligation, our lines are always open, and everything discussed will be covered by the confidentiality of the attorney-client relationship.
Find out how we can help you today by getting in touch and arranging a free case evaluation at (941) 444-4444!
What Is the Dangerous Instrumentality Doctrine and How Does It Impact Car Insurance Policies?
The dangerous instrumentality doctrine is designed to hold the owner of a dangerous instrument (in this case, a car) responsible for any negligence that occurs involving it.
This means that if someone else drives your car and gets in an accident, you may suffer from vicarious liability and therefore be expected to cover damages out of your liability coverage.
However, there are several situations where the vehicle owner is specifically excluded from being held responsible for liability. These include situations where the driver does not have permission to drive the vehicle, for example, if it was stolen. It also covers situations where the vehicle is entrusted to someone else as part of services, such as to a valet or repair mechanic.
This also means that if you had permission to drive your friend's car and got into a car crash, your friend's insurance policy is likely to cover damages, as long as their specific auto insurance policy covers drivers other than themselves.
As Florida's no-fault laws are complex, the best way to find out you will be held liable for the person driving is to get in touch with a car accident lawyer from our law firm for a free consultation. We will listen to the details of your specific situation and provide all the legal advice and information you need.
Our team of dedicated attorneys fight and win for Floridians.
How No-Fault Insurance Laws Work for a Car Accident That Occurs in Florida
Florida is one of the states in the United States that has no-fault insurance laws. This means that everyone involved in a car accident will deal with their own auto insurance provider, no matter who the at-fault driver was. This is laid out in Florida Statue 627.7407.
This means that everybody who has their own vehicle must carry their own insurance policy with Personal Injury Protection insurance as a minimum.
There are limits to your standard Personal Injury Protection insurance policy, though, as set out in Florida Statute 627.736. This statute states that the insurance company is only responsible for covering medical expenses and disability benefits up to a value of $10,000, but only $5,000 for a fatality.
How Florida's No-Fault Insurance Laws Impact a Car Accident in Someone Else's Vehicle
If you were the driver of somebody else's car and an accident happened while you were carrying your own Personal Injury Protection insurance policy, this will only be used if the vehicle owner was not carrying their own insurance policy. Otherwise, their personal insurance coverage is considered the primary coverage for the vehicle.
This also means that the following parties will be covered by your own auto insurance policy in your own vehicle:
Other members of your family or household.
The passengers in your car.
Someone else who you give permission to drive your car.
We're Florida's top litigation team with over 75 years of combined experience
Potential Situations Where Your Insurance Company Can Refuse to Cover the Damages
It is possible that you could be left in an awkward situation where your car insurance company refuses to cover any damages. These include:
If the person driving your car is specifically excluded from your insurance policy and then crashes your car.
If the person driving your car is driving while under the influence of alcohol and/or drugs.
If the person driving your car does not have a valid driver's license. Not having a valid license will disqualify this person for primary or secondary coverage, as driving without one is illegal.
It can be hard to legally demonstrate whether or not you gave the other driver permission to drive your car. For the best chance at creating a persuasive argument that benefits your case, you will need the assistance of an attorney with a wealth of experience in this part of Florida law, like those found at The Law Place.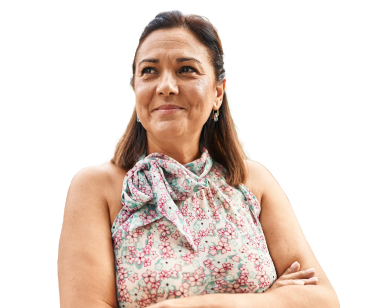 From the initial call to updates on your case status, we are here to get you answers.
How Does Proving Liability Work for an Accident in Someone Else's Car
If the damages done by the at-fault driver exceed the policy limits set by the car owner's insurance company, it is still possible to use a car accident lawyer to take them to court, like in a regular car accident case.
Proving liability is done in much the same way, your car accident lawyer must demonstrate that:
The accused had a duty of care to the claimant.
That this duty of care was violated.
That this violation of the duty of care was responsible for the injuries or damages to the claimant.
For more information on how an experienced attorney from our law firm may be able to prove all of the above in your specific case, gives us a call and arrange a free consultation today.
Comparative Negligence Laws in Florida
Florida's comparative negligence fault laws, as set forth in Florida Statute 768.81, still apply in situations where someone else is driving your car or vice versa.
This means that if the person driving and making a claim is also found to be partially at fault, then the final settlement will be diminished by an amount that scales with their percentage of fault.
For example, if the claimant and the other driver are both found to share 50% of the blame for the accident, the claimant will have their final settlement amount halved.
What Compensatory Damages Can Be Won for Drivers Driving Another Person's Car With Permission?
If you crash your friend's car, which you were driving with their permission due to no fault of your own, and their insurance is your primary insurance, you may be eligible to recover compensation for the following things:
Property damage – even if you do not actually own the car involved in the accident, it is likely the at-fault driver's responsibility to cover the cost of property damage to that vehicle.
Medical expenses – medical bankruptcy is one of the leading causes of bankruptcy in the United States today. If you retain copies of all the documents detailing the costs, your lawyer can help you to seek compensation to cover medical bills.
Lost wages – if you were forced to take time off from work in order to recover from injuries that were not your fault, this can quickly become expensive if your employer does not provide full pay. If you retain copies of all employer correspondence, your attorney can fight for you to be reimbursed this amount.
Pain and suffering – these damages calculate an amount of compensation that is based on the level of pain and the length of your recovery process. Pain and suffering damages also consider any life-long change to your lifestyle, such as those caused by an impairment, disability, or disfigurement.
There are a lot of variables when you allow someone else to drive your car and they get into an accident. The level of fault, bodily injury, liability insurance, property damage, etc., can all impact the claims process and the potential settlement amount.
The best way to find out how Florida law applies to your specific case and car insurance coverage is to speak to an experienced lawyer directly. If this is something you are interested in, call us using the contact details at the top or bottom of this page as soon as possible.
What to Do Immediately After a Car Accident in Somebody Else's Car
Again, the protocol to follow if you get into an accident while driving the car of another person is much the same as a regular car accident.
You should attempt to do all of the following:
Report the crash to the police. Not only will the police report be incredibly helpful evidence for any potential claim, but you also have a legal responsibility to report within ten days any crash involving a commercial vehicle or that results in injuries or a car being towed, as per Florida Statute 316.066.
Take photographs of the accident scene using your mobile phone. This should include your injuries, all vehicles with any level of damage, the registration plate of every vehicle at the scene, and any environmental damage, especially tire skids marks.
Get as many contact details as possible, as well as the other driver's insurance details. This should include the details of any other drivers who could potentially give eye-witnesses statements.
Seek medical attention for any injuries you received. Not only is this in your best physical interests, but it can also impact any claim that is made if you do not seek medical attention within two weeks of an accident, as per Florida Statute 627.736.
Obviously, if you sustained severe injuries in a car accident, you should not focus on completing the above checklist. Only do these things if it is safe to do so, prioritizing your own personal safety above all else.
What Is the Statute of Limitations for a Personal Injury Claim Sustained in Another Person's Vehicle?
Like any other type of car accident personal injury claim, your ability to seek a compensatory settlement has a time limit, as per the statute of limitations set out in Florida Statute 95.11. This time limit is four years from the exact date on which the accident occurred.
However, just because this is a relatively long time span, this does not mean you should delay. Due to the time involved in gathering evidence, creating the most solid case possible, and competing with other lawyers (those of the at-fault party or insurance companies, for example), the sooner you make your claim, the higher the amount of compensation you can expect if you are successful. So, call us as soon as possible for a free consultation.
How Much Will a Lawyer From The Law Place Cost for Your Personal Injury Case?
Many people shy away from getting the support of an experienced lawyer because they mistakenly believe that anybody worthwhile will cost a huge sum of money.
However, all our personal injury and accident cases take place on a contingency basis, and many of our lawyers are AVVO rated a perfect 10.0.
Contingency work means that all cases are no-win-no-fee and involve to risk to the claimant. If the case is unsuccessful, it will cost you nothing. If it is successful, the fees will only be taken away from your final victorious settlement.
For your peace of mind, all of our contingency work is monitored by The State Bar Association.
Contact The Law Place Today
Whether somebody else has had an accident in your own car in the past four years or the other way around, you could be entitled to compensation for damages, injuries, and other complications. For the best chance at maximizing your compensatory amount, you need the assistance of an experienced car accident lawyer.
Here at The Law Place, our team of attorneys has amassed over 75 years of collective experience between them. Unlike many other Florida law firms, we operate every case as a team to ensure that the experience and skill set of every attorney under our command is utilized.
To find out more about how we could help you maximize your compensatory amount, get in touch today and arrange a free consultation and case evaluation. Everything you say will be completely confidential, all legal advice will be completely free and at no obligation, and our lines are always open for your convenience. There really is no risk and nothing to lose.
To speak to an experienced Florida car crash attorney from The Law Place, call us on (941) 444-4444 as soon as possible!