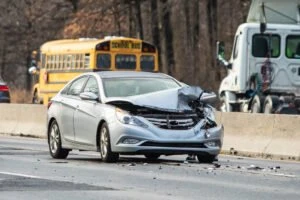 In recent years, Doordash has skyrocketed in popularity, revolutionizing the way we consume food by bringing our favorite meals right to our doorstep. However, with the surge in food delivery services, the likelihood of accidents involving Doordash drivers has also increased. These incidents often result in complex situations with intricate insurance policies and liability issues that can be challenging to navigate.
If you find yourself involved in a car accident with a Doordash driver, you may feel overwhelmed and uncertain about the next steps. Accidents are stressful, and when they involve drivers from food delivery services, they can become even more complicated. It's essential to understand that you're not alone in this situation, and legal help is available to guide you through this often confusing process.
At The Law Place, we provide comprehensive legal support for those involved in car accidents, including incidents involving Doordash drivers. Our dedicated team of attorneys is prepared to help you understand your rights, navigate the complexities of insurance coverage, and work toward the compensation you deserve.
Contact us today for a free consultation at (941) 444-4444. We're here to help.
Understanding Doordash's Insurance Policy
Just like any other motorist, a Doordash driver must have personal auto insurance coverage. However, personal insurance policies often exclude accidents that occur while the policyholder is using their vehicle for commercial purposes, such as food delivery services. This exclusion can lead to a denied claim if a car accident happens while a driver is on an active delivery, making the process even more convoluted.
Doordash acknowledges this complication and provides occupational accident insurance for their drivers, but these policies come with their own set of challenges. Firstly, it's essential to recognize that Doordash's insurance only applies when the driver is actively engaged in a delivery. Covered accidents are those that occur between the time they accept a delivery request on the Doordash app until the food is delivered. If the accident occurred outside of these conditions, the Doordash insurance coverage may not apply.
Doordash's occupational accident insurance policy includes benefits like medical expenses coverage, co-pay disability payments, and survivor benefits in case of fatal accidents. However, the policy can be challenging to comprehend, with factors like maximum allowances and average weekly wage calculations coming into play.
Additionally, dealing directly with the insurance company can be an overwhelming task. Insurers often try to minimize their financial liability and may not be forthcoming with information that could benefit your claim. Attempting to tackle insurance providers single-handedly can result in inadequate compensation for your losses.
Therefore, it's essential to consult with a knowledgeable attorney who can help you navigate these complexities and work with the insurance company on your behalf. They can assist you in understanding the fine print of these policies and ensure that your rights are safeguarded. At The Law Place, we have vast experience dealing with insurance providers and can help ensure you receive the fair compensation you deserve.
Our team of dedicated attorneys fight and win for Floridians.
What to Do After a Doordash Car Accident
Accidents are often a blur of confusion and stress, but it's crucial to keep a few essential steps in mind when involved in a Doordash car accident. These steps can help ensure your safety, secure critical evidence, and strengthen your insurance claim or potential lawsuit.
Ensure Safety and Report the Accident
The immediate aftermath of a car accident involves checking if you are injured and ensuring the safety of everyone involved. If the accident is severe, seek immediate medical attention. Following this, it is crucial to report the accident to the relevant authorities. Dial 911, report the accident and cooperate fully with the police officers who arrive at the accident scene.
You are required to call the police to any accident that resulted in personal injury or severe property damage. If police do not attend the scene, then you should inform them of the accident either online or at your local police station.
Document the Accident
Accurate documentation of the accident scene can be invaluable when dealing with insurance companies or during legal proceedings. Take pictures of the vehicles involved, the general scene, and any visible injuries you may have sustained. Collect the Doordash driver's information, including their name, contact details, insurance provider, and details about their vehicle.
If there were any witnesses, then you should also ask for their name and contact details. Your attorney may approach them for a statement later on.
Report to Doordash
It's important to inform Doordash support about the accident if a Doordash driver was involved. Reporting the accident to Doordash ensures that they are aware of the incident, which may be crucial when it comes to claiming from their occupational accident insurance.
Seek Medical Attention
Even if you didn't require immediate medical attention at the scene of the accident, it's vital to visit a healthcare professional as soon as possible. Some injuries, especially those related to car accidents, may not present symptoms immediately. P
rompt medical treatment not only safeguards your health but also provides concrete evidence of any injuries sustained during the accident, which can be crucial in a personal injury claim. Remember to keep all medical bills and records as they detail your medical expenses and are necessary for calculating potential compensation.
Contact Your Own Car Insurance Company
In the aftermath of an accident with a Doordash driver, you should also inform your own insurance company about the incident. They may be able to provide assistance depending on your policy's terms.
It is important to be cautious during these discussions. Even your own insurance company might attempt to minimize their liability. Be truthful about the basic details of the accident but refrain from speculating about matters like fault or severity of injuries. Consider seeking the advice of a legal professional before making detailed statements or agreeing to any settlements.
Call The Law Place For a Free Consultation
While it might seem manageable to deal with the accident and subsequent claims by yourself, having a legal team on your side can significantly ease the process. Experienced attorneys can effectively navigate the intricacies of auto insurance policies, occupational accident insurance, and ensure your rights are fully protected. The Law Place offers comprehensive support for accident victims, and we're ready to fight for the fair compensation you deserve.
Types of Damages in a Doordash Accident
After an accident with a Doordash driver, you may be entitled to several types of damages. These are generally divided into two categories: economic and non-economic damages. Let's take a closer look at each type.
Economic Damages
Economic damages are out-of-pocket expenses that have a direct economic impact on the accident victim. These include:
Medical Expenses – If you've sustained bodily injury, you are likely to have medical expenses. These can range from emergency room visits, surgeries, rehabilitation, prescriptions, and more. Future medical expenses can also be included if ongoing care is required.
Lost Wages – If the injuries sustained in the accident have led to missed work, you may be entitled to recover damages for the wages you've lost. In severe cases where injuries result in a diminished capacity to work, lost future earnings can also be recovered.
Property Damage – This refers to the cost of repairing or replacing your vehicle or any other property damaged in the accident.
Non-Economic Damages
Non-economic damages are a bit more abstract, as they relate to the physical and emotional stress caused by the accident and subsequent injuries. They include:
Pain and Suffering – This refers to the physical pain and discomfort that a victim experiences after a Doordash car accident.
Emotional Distress – Accidents can have a significant psychological impact, leading to conditions such as anxiety, depression, or PTSD.
Loss of Enjoyment of Life – This refers to the decrease in a victim's ability to enjoy the day-to-day pleasures of life.
Calculating the value of these damages can be complex. It's advisable to seek the help of a competent attorney who understands the intricacies of such cases to ensure you receive the maximum allowance and fair compensation for your suffering.
We're Florida's top litigation team with over 75 years of combined experience
The Role of a Personal Injury Attorney in a Doordash Accident
When you're involved in a Doordash car accident, the claims process can be complex and demanding, especially when you're also dealing with your injuries and recovery. This is where the value of having a personal injury attorney by your side becomes invaluable.
After a collision with a food delivery driver, it's paramount to have a professional guide you through the often convoluted process of dealing with insurance companies, be it your own insurance company, the Doordash driver's insurance provider, or Doordash's insurance.
An attorney plays a crucial role in gathering evidence to support your claim, ensuring all paperwork is filed correctly, negotiating with the insurance company for a fair settlement, and even representing you in court if necessary.
At The Law Place, our attorneys have extensive experience dealing with cases involving food delivery drivers, including Doordash accidents. We understand the ins and outs of Florida's auto insurance policies and how to deal with difficult insurance providers. We will not only fight to help you recover past and future damages for medical expenses, lost wages, and other costs incurred due to the accident, but we also strive to ensure you're compensated for non-economic damages like pain and suffering.
We pride ourselves on taking a compassionate, client-centered approach, supporting you at every step of your personal injury claim. With our legal team on your side, you can focus on your recovery while we work diligently to secure the compensation you deserve.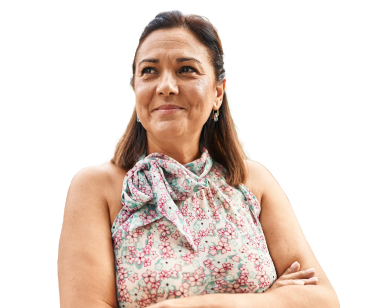 From the initial call to updates on your case status, we are here to get you answers.
What Happens if You Get into an Accident With a Doordash Driver, FAQ
How Long Does Doordash's Insurance Company Take to Process a Claim?
The length of time it takes for Doordash's insurance company to process a claim varies. It could take several weeks or even months, depending on the complexity of the case and the extent of the injuries and property damage. If liability is disputed or if the damages are substantial, the process can be longer.
What If I'm a Pedestrian Hit by a Doordash Driver?
If you're a pedestrian and have been hit by a food delivery driver, you have the right to seek compensation for your injuries. You should promptly report the incident to both your insurance company and Doordash's insurance company.
What If My Vehicle Is Totaled in a Doordash Accident?
If your vehicle is totaled in an accident caused by a Doordash driver, you should be entitled to recover the fair market value of your vehicle prior to the accident, along with compensation for any other damages such as personal injury and loss of use of your vehicle.
The Next Step is Yours, We Are Here to Help
Navigating the aftermath of a car accident involving a Doordash driver can be challenging and overwhelming, especially when you're dealing with personal injuries and damage to your vehicle. It's crucial to have someone in your corner who knows how to handle these complex situations and can guide you through the process.
At The Law Place, we work on a no-win, no-fee basis, meaning you won't have to worry about upfront costs or hidden fees. Our dedicated attorneys are recognized for their excellent service, demonstrated by their high AVVO ratings, and are always ready to fight for your rights and ensure you receive the compensation you deserve.
Moreover, our commitment to our clients extends beyond regular office hours. We believe that in times of distress, a comforting voice and a guiding hand can make a significant difference. Thus, our lines are open 24/7 for you.
Don't let the complexities of insurance policies and the thought of dealing with multiple parties dissuade you from seeking fair compensation. With a free consultation, you have nothing to lose and potentially much to gain.
If you've been involved in a Doordash car accident, we encourage you to give us a call at (941) 444-4444.