Any car accident, minor or serious, can bring sudden stress to your life, especially if the at-fault party is an uninsured driver. This lack of insurance also means that you may now have greater stress when recovering from any physical injuries or mental trauma, as there is uncertainty in how you are going to pay for medical fees and other expenses as a result of the car accident.
If you, unfortunately, find yourself in this scenario, then please rest assured that there is legal support available to you, and you are not alone. Legal support from a car accident attorney can help get the compensation you are entitled to, taking away the responsibility and stress for you. Our team at The Law Place has a combined 75 years of experience in rewarding clients with settlements they deserve in cases like yours. Please get in contact with our team today at (941) 444-4444 and schedule a free consultation. Our phone lines are open 24/7. 
Car Insurance Coverage in Florida is Mandatory
In the State of Florida, all motor vehicle drivers are legally required to have obtained the minimum mandatory car insurance coverage. These minimum requirements include:
Those who are caught driving on the roads without this minimum coverage will be met with very significant legal punishment, including a driver's license revocation and even criminal charges.
Our team of dedicated attorneys fight and win for Floridians.
What About the Uninsured Drivers in Florida?
Unfortunately, uninsured motorists are very common across America. A recent national data collection revealed that an estimated 13% of all motorists in the U.S. were without sufficient car insurance coverage. This totals at approximately 32 million people who are on the road nationwide without coverage, despite the fact that to register a vehicle in nearly every state, you must have a minimum amount of car insurance. These drivers would then fall into the portion of drivers who simply allow their insurance policies to expire before they renew them. Just over a quarter of all drivers in Florida are uninsured, which is the highest number of drivers without a car insurance policy in the U.S. This creates a real likelihood that any car accident that takes place may, unfortunately, involve a party that doesn't have any car insurance.
This is an issue that is so widely known that the majority of insurers in Florida offer additional coverage that combats the problems with accidents involving uninsured drivers. Although, a large number of motorists are still left unprotected by their insurers in these circumstances, as well as this addition being expensive.
How Does Florida's No-Fault Law Work?
In the event of a car accident, Florida Statute 627.7407 states that there is a no-fault ruling on all incidents, which means that all involved must initially take their claim to their own insurance company. In some cases, it is possible for drivers to not have enough coverage to pay for all of their expenses, even if they are fully covered in the event of a car accident. In this scenario, the victim of the car collision would then usually make a claim to the insurer of the at-fault motorist's.
If the at-fault driver is an underinsured motorist, then it may be appropriate to file a lawsuit for you to be able to recover any outstanding losses. This is something that can be carried out on your behalf by your personal injury lawyer. Florida Statute 768.81 means that the courts in Florida will abide by the comparative fault rule, which will determine the liability of your accident.
We're Florida's top litigation team with over 75 years of combined experience
What If My Damages Cannot Be Paid By the At-Fault Driver?
Those who are on the road without sufficient car insurance coverage are likely to not have much money either. It is not always a case of being negligent, but instead not being financially capable of obtaining the minimum amount of car insurance coverage. This is the reason why many victims of vehicle accidents in these circumstances see it as a waste of time trying to file a lawsuit against them, as they assume their chances are low of receiving a worthwhile outcome.
Getting the legalities right may seem difficult to do when in this situation. However, with the right lawyer, there are many options you can explore, even when you are dealing with an uninsured driver. One possibility is that the judge of your case may state that the defendant must pay sums of money each month to the victim who has suffered damages as a result of the car collision.
Another option that a car accident lawyer may take is assessing any existing assets that the defendant possesses and seek liquidation of such assets in order to achieve the payments that you are entitled to. Let us help you receive the compensation you deserve.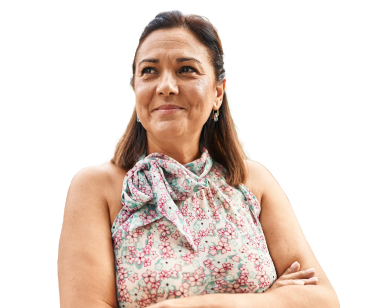 From the initial call to updates on your case status, we are here to get you answers.
When Could a Driver Be Considered at Fault in a Car Accident?
In most cases, negligence will be the factor that determines if an individual is at fault for causing a car accident. The victim will be able to file a lawsuit if negligence is proved in the case by the at-fault driver.
Examples of negligence whilst driving include:
Distracted while driving

– Many car accidents are caused by something as simple as a distraction whilst driving. Examples include using a mobile phone, consuming food or a beverage, and speaking over the phone or with a passenger.

Drunk driving (DUI)

– Any driver who has a blood alcohol content (BAC) of .08% or above is committing an illegal act.

Driving recklessly –

Florida Statute 316.192

describes reckless driving as driving with willful or wanton disregard for the health and safety of others or property. In Florida, it is a misdemeanor offense.

Fleeing the scene of an accident (hit and run)

– Any driver in Florida is legally required to stay at the site of the accident until police officers arrive and permits are granted for them to leave. An uninsured driver who does flee the site of an accident can then be held to account.
What Damages Could I Claim?
In the event of a car accident, where you have sustained injuries, there are a variety of economic and non-economic damages you can claim, which include:
Medical expenses.

Loss of wages whilst injured.

Loss of future earning potential.

Damage to your property, for example, a car.

Physical rehabilitation and care.
Unfortunately, filing a lawsuit may be the only way to help make up for any financial gaps left by your insurance. It is likely that your insurer will not be willing to make a payment that covers your total losses, and if the other party wasn't suitably covered, then you will not be able to file any claims to their insurance company. Thus, a lawsuit is the most rewarding option in this situation.
At What Point Should I Contact a Car Accident Attorney?
If an uninsured motorist has caused a car accident that has unfortunately left you with damages or losses and you are anxious about how you may be sufficiently compensated, then you should get in contact with a trusted personal injury lawyer as soon as possible to get the process started. It can begin with a simple toll-free consultation where one of our experienced lawyers will assess your case and suggest if it's valid, and give legal advice to secure your compensation.
A car accident attorney will begin analyzing the accident site and assessing the reports made by police officers who arrived at the scene, as well as any witness statements/reports made. Then, they will converse on your behalf with your insurer if they feel it is required.
How Long Do I Have to File a Lawsuit?
According to Florida Statute 95.11, you, the victim, have a total of four years from the day of your accident to put forward a personal injury lawsuit. The reason for this is to aid the investigation and all legal proceedings as beyond four years, evidence and witnesses are not deemed as reliable, and your case will be barred.
It should also be considered that it can take a long time for a case to be built with the correct and sufficient evidence that is appropriate for your case to have a firm chance of winning a settlement. Therefore, it is wise to get in contact with a car accident attorney as soon as possible to give yourself the best opportunity of winning the payout you're entitled to.
Call The Law Place Today!
If an unfortunate car accident has left you injured and the at-fault party was uninsured, The Law Place is here for you to help. We offer new clients a free consultation where we will carefully assess your case details with you, and if you decide to move forward with us, we promise to support you throughout the entirety of the legal process to help secure the settlement figure you deserve. We hope this will help ease any worries caused by your injuries and losses. It's the least you deserve!
Please get in contact with us today at (941) 444-4444. The Law Place phone lines are open 24 hours a day, 7 days a week, so you can reach out to us at a time that suits you. Our team is fully prepared to take on your case today!