Car accidents in Florida are unfortunately common occurrences, meaning there are a number of benefits in hiring a lawyer in case of accidents. Having a personal injury attorney on your side means that they will worry about the legal process, so you don't have to. There are many challenges that can occur after a car accident, including insurance company challenges, damages, and compensation claims. Whether you are the at-fault driver or a victim of a car accident, a lawyer can correctly guide you through the legal process and give you valuable legal advice. Car accidents can often cause physical or mental injuries, which can make the process of legal and insurance communications more straining. In these instances, having legal representation can greatly facilitate the process of filing for a personal injury claim, insurance settlements, and pursuing compensation.
At The Law Place, we only charge our clients for legal services if our team successfully wins your compensation claim. If your claim is successful, The Law Place's payment consists of a percentage of the total settlement that is won. This is a contingency fee agreement, meaning that you won't be out of pocket for the services we provide. With over 75 years of experience within the state's legal system, we excel in reaching settlement agreements that benefit our clients with personal injury cases.
Our attorneys can provide you with legal advice based on extensive knowledge of the Florida legal system. Our lines are open 24 hours a day, 7 days a week, 365 days a year. You can reach The Law Place at (941) 444-4444 to schedule your free consultation today.
What Should You Do After Having a Car Accident?
Car accidents may be regular occurrences, but it is still important that you take the right steps as soon as an accident happens. Following all the legal steps is essential in ensuring that you get legal representation to get the maximum compensation you deserve. Listed below are important steps to take following a car accident:
Dial 911

– It is important that the first thing you do is call the authorities as requested under

Florida Statute 316.062

. Whether you are the at-fault driver or a victim of the at-fault driver, calling the authorities/paramedics is important for evidence purposes. Ask for a copy of the police reports as well as a copy of any injury records resulting from the car accident. These records are vital when making a medical care costs claim and will be important for your attorney to have. When calling 911, explain where you are, what is the extent of the injuries on you or the other party/parties (if there are any), and a description of the car accident scene.

File an accident report

– Even if the accident is a minor one, it is important to file an accident report with the police.

Make a detailed list of what happened

– Try to remember what happened in the moments preceding the accident. If you or the other party was speeding, on the phone, swerving, or doing any other activity which falls within the types of a

DUI

, then this may help establish negligence.

Gather evidence

– It is important that you gather witness statements and evidence to support your case. Take videos, pictures, and recordings of the scene.

Hire a car accident lawyer

– Getting legal help will significantly increase the chances of a successful case for you. An attorney will provide you with all the legal options and in-depth knowledge of the law to serve your best interests. An experienced lawyer of our team will be able to review your case, offer legal advice and begin the steps to obtain the settlement amount you deserve.
Our team of dedicated attorneys fight and win for Floridians.
Why Should You Hire a Car Accident Lawyer?
You might hesitate to call a lawyer in the case of a car accident. However, there are a number of reasons why you should.
You don't have an in-depth understanding of car accident law

– We understand that not a lot of people are familiar with the laws surrounding motor vehicle accidents. In any situation, it is important that you hire a car accident attorney as it can greatly benefit your case to have an experienced lawyer fighting in your corner. They will give you legal advice, help you deal with the insurance companies, and make the legal process less daunting in general.

You may have a lot of damages

– Car accidents cause a variety of different damages. This can be personal injury claims, medical bills, property damage, or lost wages. Without an auto accident attorney by your side, it can be difficult to calculate and determine the appropriate costs.

Your insurance claim is denied, or the settlement is lower than you wanted

– Hiring a car accident attorney from the beginning of the process can optimize your chances of maximum financial compensation. In a lot of cases, insurance claims can be devalued. Hiring a lawyer for your car accident claim means they will guide you through the insurance claim process, obtaining the compensation you deserve.

The insurance company may be closed to negotiation

– Some insurance companies may deny your claim, in which case you will need the assistance of legal services to fight for your legal rights and represent you in court.
What Can a Car Accident Lawyer Do for You?
Car accident lawyers hold a number of qualifications and benefits, including the following:
Collect important evidence in relation to the car accident, i.e., witness statements, police reports, medical records, vehicle inspection, and expert witness reports.

Conduct and manage all communications on your behalf, whether legal or insurance-based.

Determine

liability.

Calculate damages and compensation claims.

Negotiate and mediate on your behalf.

Represent your interests through the entire process.
We're Florida's top litigation team with over 75 years of combined experience
What Does a Car Accident Compensation Cover?
If you are considering hiring a car accident lawyer, legal counsel can assist you in determining the amount you are eligible to receive in compensation. How much you can get in compensation depends on a number of factors, including whether you are the at-fault party or the victim, the extent of your damages, and whether they are several parties involved in the car accident. Compensation following a car accident may include:
Property damage.

Diminished earning capacity

Medical care costs and bills.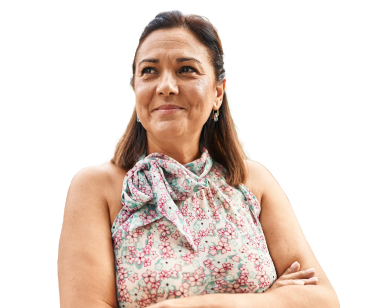 From the initial call to updates on your case status, we are here to get you answers.
Contact The Law Place Today
If you or a loved one have been involved in a car accident, contact The Law Place today in order to obtain the compensation you rightfully deserve.
An attorney from our law firm will assist you from the beginning to the end of the case, discuss every option available with you, and guide you through the whole legal process in detail. We greatly value our attorney-client relationship and want to help you achieve your desired outcome.
We can offer you a free consultation with one of our lawyers, where you will get the opportunity to express any questions or doubts you may have. Call us today using our toll-free phone number (941) 444-4444 to schedule your legal consultation. Our telephone lines are open 24/7, meaning there is never a bad time to get in touch.