Car accidents are distressing, particularly if you have suffered severe injuries or your property has been seriously damaged. Added to this is the stress of trying to get compensation to cover the costs of any medical bills or other expenses you have had to endure. If you are a victim of a car accident, you may be wondering how much compensation you are entitled to receive and how you can go about recovering this.
In most cases, how much money you receive in a car accident injury settlement will depend entirely on the particular circumstances of your case, including the severity of the harm you have suffered, the level of fault of the other party, and the amount of coverage you have taken out with your insurance company. However, it is possible to increase your settlement value by having the backing of a car accident attorney who is experienced in dealing with car accident settlements and can negotiate with lawyers and insurance companies on your behalf to ensure you get a fair settlement.
Here at The Law Place, we have over 75 years of combined experience in a wide range of practice areas, including many personal injury cases. Our law firm has a team of the best personal injury lawyers who will do everything in their power to ensure you receive a generous settlement offer, and we have built up a strong attorney-client relationship through our many years of practice. We offer a free case evaluation so you can discuss your case and figure out how much money you may be entitled to without having to worry about lawyer fees.
Call us to schedule a free consultation today at (941) 444-4444. Our phone lines are open 24/7 for your convenience.
Is There an Average Car Accident Settlement Amount?
If you have been involved in a car accident in Florida, you may be wondering exactly how much money you may be entitled to or if there is an average settlement amount for these types of cases. Unfortunately, car accident settlement amounts vary, and the exact amount you receive will depend entirely on a number of factors, including:
The level of negligence of the at-fault driver.
The severity of your injuries and damage to your property.
The extents of your insurance policy limits.
Whether you have taken out uninsured or underinsured motorist coverage.
The extent of the insurance policy limits of the negligent driver.
The amount of compensation given for car accident cases can vary between a few thousand dollars to millions of dollars, depending on the factors stated above. Of course, if your accident was less serious and you only suffered a minor injury, you should not expect to receive a huge amount of compensation. However, having the backing of an experienced personal injury attorney can increase your settlement value substantially, even if your collision was minor.
Our team of dedicated attorneys fight and win for Floridians.
Common Causes of Car Accidents in Florida
Statistics published by the Florida Department of Highway Safety and Motor Vehicles (FHSMV) indicate that over 400,000 car accidents happened on the roads of Florida in 2019, with an average of 1,101 crashes every day. This is a frightening number of accidents, considering the number of people harmed and the amount of property damage that occurs.
The roads in Florida can be a dangerous place, and accidents can be caused due to a wide range of circumstances. However, some of the most common causes of car accidents seen by our personal injury lawyers include:
Speeding.
Failing to obey traffic signals.
Drunk driving or driving under the influence of other substances (DUI).
Tailgating.
Distracted driving, such as texting or eating while operating a vehicle.
Faulty vehicle parts.
Poor weather or road conditions.
Once it can be established that the other party was at fault for your car accident, you will be entitled to file a personal injury claim against them or their insurance company to recover compensation for any harm you have suffered.
Common Car Accident Injuries
Most car accident cases result in some form of damage to the parties involved, and in many situations, this damage includes serious injuries that can hugely impact the rest of a person's life. Medical treatment in the United States is expensive, and if you have suffered a serious injury, you will need to get a substantial final settlement to cover your medical bills. Even if your personal injury was minor, you should still file an insurance claim to recover the costs of your medical expenses.
Some of the most common car accident injuries in Florida include:
Broken, fractured, and sprained bones.
Cuts, bruises, and lacerations.
Neck injuries, including whiplash.
Back and spinal cord injuries, leading to paralysis in some cases.
Head and brain injuries, including traumatic brain injury (TBI).
Permanent disability.
Of course, the amount of money you receive from a car accident settlement will increase substantially if you have suffered a severe injury. If you have had to endure huge medical bills due to your injuries, our lawyers will ensure that your personal injury settlement covers these costs sufficiently.
We're Florida's top litigation team with over 75 years of combined experience
What Damages Can I Claim in a Car Accident Case?
The only way you can receive any money from a car accident case is to file a claim for damages. The damages you are entitled to will depend on the particular physical and emotional damage that you have suffered, and they are generally divided into two categories; economic and non-economic damages.
Economic Damages
This category of damages is usually the easiest to claim for, and it reflects the physical harm you have suffered. The main types of economic damages you can recover in a car accident claim include:
Medical bills – If you have suffered a personal injury in a car accident and have had to receive medical care as a result, you can claim compensation to cover medical bills, including bills for hospital appointments, transport to and from these appointments, and any future medical care you may require.
Lost wages – It is possible to recover compensation to cover any lost income as a result of being put out of work due to your injuries. This can also include any future lost wages from long-lasting injuries.
Property damage – You can claim compensation for car repairs if your vehicle was damaged in a car accident.
Wrongful death – If one of your family members was killed in a car crash, you could file a wrongful death suit to recover funeral costs and a loss of consortium.
Non-Economic Damages
The main form of non-economic compensation is for pain and suffering damages. These damages can be more difficult to claim, as it can be difficult to calculate pain and suffering into monetary value. Our personal injury attorneys can help you recover the following non-economic damages:
Pain and suffering – If you have suffered any emotional or physical distress as a result of the accident, you can recover pain and suffering damages to compensate for this loss.
Loss of enjoyment in life – You can recover compensation to cover the emotional distress of being unable to participate in a hobby or sport you previously enjoyed because of your injuries.
Permanent disability – Being permanently disabled from a car accident can cause a lot of adversity and distress, and it is possible to recover damages to compensate for this suffering.
The amount of money you receive from a personal injury case will depend on what damages you can claim for. Our team of lawyers is experienced in getting our clients the compensation they deserve, and they can build a strong case for you to ensure that you get a fair settlement amount. Schedule a free consultation with our law firm today to see what damages you may be entitled to.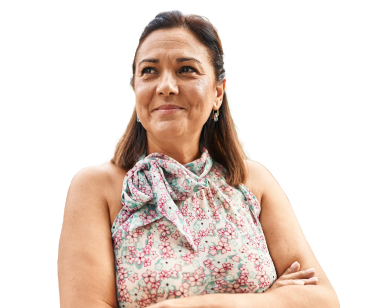 From the initial call to updates on your case status, we are here to get you answers.
Do I File a Claim With My Own Insurance Company for Damages?
No-fault laws in Florida require that you file a claim with your own insurance company first following any accident on the road. All drivers are required to have personal injury protection (PIP) coverage of at least $10,000 and property damage coverage of the same value in order to legally drive on the roads. If you get into an accident, your insurance company will cover up to 80% of your medical costs from this insurance policy, regardless of whether you were at fault for the collision.
If the damage you have sustained exceeds your policy limits, you may be required to file a claim against the insurance company of the other party involved or file a personal injury lawsuit against the driver themselves. However, you will be required to demonstrate that the other party directly caused the accident to receive any compensation. Demonstrating fault requires you to prove the following:
The other driver owed you a duty of care.
This duty of care was breached through negligence.
The negligence of the other driver resulted in you suffering damages.
You suffered damages as a result, including medical bills, property damage, pain and suffering, lost wages, or wrongful death.
Once you can prove the above factors, you will be able to make a successful claim against the at-fault driver and recover the compensation that you are owed.
However, you should always be aware that insurance companies don't always have your best interests at heart, and they may be looking for ways to devalue your claim and reduce the amount of money they pay you out. Insurance companies are known for offering their clients low-ball settlements, which are really only a fraction of the compensation they are entitled to. It is important that you keep this in mind when communicating with them.
What Should I Do If I Have Been Involved in a Car Accident?
There are certain things you should do in the immediate aftermath of a car accident. It is important that you take the following steps to ensure your own safety and to maximize the amount of money you receive in your car accident settlement:
Seek medical assistance – Even if you have not suffered any serious injuries, you should always seek help from a medical professional who can assess the extent of your harm. The medical records they draw up for you will be essential to your car accident claim. It is necessary that you get seen by a doctor within 14 days as your insurance will not pay you out if you fail to get medical assistance within this time.
Contact law enforcement – Florida law requires that you contact law enforcement in the event of a car accident that resulted in property damage or any personal injury. The police officer who attends to the scene will write up a police report that will be important evidence for your claim.
Collect evidence – This should include photos of the accident scene, any damage to vehicles, and any injuries you have suffered. You should also take the personal information of any witnesses to the scene and the insurance and personal information of the other party involved.
Contact your insurance company – It is important that you call your insurance company within the first 24 hours after an accident. You will be required to give an account of what happened and the extent of the damage to your vehicle. However, you should take caution when giving them information and refrain from passing on too many details.
Seek legal advice – It is advised that you contact an experienced car accident attorney as soon as you can. They can offer you advice on what you should say to insurance companies or even speak with them on your behalf. Being quick in these situations is important, and the more time an attorney has with your case, the more likely you are to receive a high settlement offer.
Contact The Law Place Today
Here at The Law Place, we know that trying to get compensation from a car accident can be exhausting, and insurance companies often make the process a lot more stressful than it needs to be. There is no exact way of knowing how much money you will receive from a car accident settlement before speaking with your insurance company or getting an estimated value from an experienced lawyer. The amount you receive should reflect the extent of your harm, and it is important that you are not mistreated by your insurance company by being offered a low-ball settlement.
Our law firm wants to help ensure that you get the money you are owed for your car accident case. Our team of injury lawyers is highly experienced in getting our clients the compensation they deserve, and we have built up a strong attorney-client relationship through our hard work and dedication. We offer a free consultation so you can come and speak with us without having to worry about attorneys' fees. We believe that all victims of car crashes should get the highest standard of legal assistance regardless of their current financial situation.
Call us today to schedule a free consultation with one of our lawyers at (941) 444-4444. Our phones lines are open 24/7.