If you have been involved in an auto accident, you may be able to claim compensation for damages, including pain and suffering. Normally, clients expect to receive some amount of compensation to cover medical bills that they've incurred after sustaining physical injuries due to their car accident. However, many car accident victims don't realize that they can claim pain and suffering damages too.
With the help of a personal injury attorney, you may be eligible to claim compensation for your auto accident. Finding professional and experienced legal representation that can successfully win pain and suffering damages for their clients can be a challenge as these are non-economic damages and, therefore, can be difficult to calculate. At The Law Place, we have 75 years of combined experience across multiple practice areas, including personal injury law. We know how to determine pain and suffering damages quickly and how to prove them to insurance companies and in court if necessary. Seeking pain and suffering damages can result in claimants receiving thousands of dollars in compensation, so they're definitely worth pursuing.
At our law firm, we keep our phone lines open all day, every day. So, if you have been involved in a car accident, don't hesitate to contact us as soon as possible. Call us at (941) 444-4444 for a free consultation with a skilled personal injury lawyer today. 
What Are Pain and Suffering Damages?
In order to know if you're entitled to claim pain and suffering damages, it's important to know what they are. Pain and suffering is a legal term that refers to damages an accident victim could claim after sustaining both physical injuries and mental trauma.
Pain and suffering are considered non-economic damages, as it's awarded to victims who have experienced suffering that is difficult to determine an economic value for. As pain and suffering is an example of non-economic damage, it is difficult to determine what an average settlement for these damages typically is. In other words, the compensation you may be owed for pain and suffering largely depends on the specific circumstances surrounding your case.
Our team of dedicated attorneys fight and win for Floridians.
Physical Pain and Suffering
Many accident victims sustain bodily injuries after car accidents. The most common physical injuries sustained after a car accident include:
Broken bones.

Soft tissue injuries, bruises, and cuts.

Road rash.

Traumatic brain injury (TBI).

Paralysis.

Spinal cord injuries.
Some injuries can be minimal and fully heal on their own after a few months with or without medical treatment. However, other significant injuries can have long-term effects and cause constant physical pain for the foreseeable future. It's often the case that injuries such as these require ample medical treatment, including surgery which can be very expensive and highly distressing to undergo.
Emotional Pain and Suffering
Experiencing emotional pain and suffering after a car accident is also common. However, this is sometimes more difficult to prove than a bodily injury. Examples of emotional pain and suffering include:
Psychological trauma.

Mental anguish.

Insomnia.

Grief.

Fear.

Reduction in quality of life.
If you have experienced mental suffering after a car accident, you could be entitled to compensation. Although many symptoms of emotional pain and suffering are not always apparent to the naked eye, they often have long-term consequences for those suffering from them.
Suffering from mental trauma can be highly detrimental to a person's quality of life. It may be the case that you are no longer able to live your life in the same way you did before your car accident due to the emotional distress you have suffered from. With the help of a personal injury attorney, you could be able to claim compensation for this.
We're Florida's top litigation team with over 75 years of combined experience
How Are Pain and Suffering Damages Calculated?
After your free consultation at The Law Place, one of our attorneys will start calculating the potential pain and suffering damages that you could be eligible for. As these damages are not assessed through direct economic impact, there is no one standard method used by every law firm to calculate them. When establishing how much you could be owed in your car accident case, an experienced personal injury attorney will take the following factors into account:
The claimant's age.

The health of the claimant, including pre-existing conditions.

The severity of the injury/injuries sustained.

The long-term effects of the injury/injuries sustained.

The evidence available that proves the claimant's pain and suffering.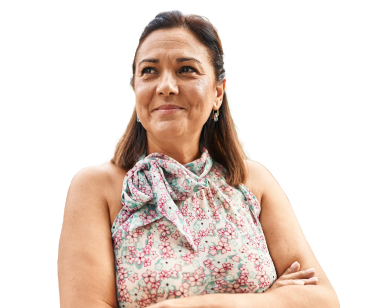 From the initial call to updates on your case status, we are here to get you answers.
Multiplier Method
Your attorney and insurance adjuster may use the Multiplier Method when calculating pain and suffering damages. This method is the most common way to determine how much a person may be owed for the pain and suffering they have sustained. Actual damages that the claimant may have sustained, including medical expenses and lost wages, are added up and then multiplied by a number between 1 and 5. The amount that the total will be multiplied by depends on the severity of the injuries the claimant has sustained. If your injuries were very serious, the total might be multiplied by 5. If the injuries were minor, the total would most likely be multiplied by 2.
Per Diem Method
Another way to give pain and suffering damages a monetary value is the Per Diem method. This involves paying the claimant who is recovering from their accident a certain amount of money every day until a doctor determines that they have fully recovered from their injuries. The money a claimant could receive daily normally depends on the money they usually earn per day and the severity of the pain and suffering they have experienced.
How Are Pain and Suffering Normally Proven?
In order to be successful in winning your personal injury case, it is essential that a lawyer from our law firm can prove the pain and suffering damages that you have sustained. Our personal injury lawyers are well-versed in collecting sufficient evidence in order to prove the damages you have sustained and strengthen your car accident injury claim.
Evidence that car accident attorneys gather to strengthen personal injury cases include:
Medical records

– Your medical records are the most effective piece of evidence that can be used to prove the physical pain and mental distress you have experienced due to your car accident. Medical records must be provided by a licensed medical professional, including a doctor, therapist, or mental health counselor. Also, if you have received medical treatment after your car accident, you should keep hold of your medical bills and other proof of payment for the medical care you received. For example, hospital bills can be used as proof that you sustained your injuries and that you paid for the medical attention out of your own pocket.

Photographic evidence

– Photographic evidence of physical injuries, as well as your medical bills, can be useful to strengthen your case. Also, if possible, an attorney will collect photographic evidence of any damage that your property has sustained as a result of the accident. For example, if your car has been damaged during the collision, photographic evidence can be used as evidence of this.

Claimant's testimony

– Another strong piece of evidence of pain and suffering is the claimant's testimony of how their life has changed since the car accident. In the testimony, the claimant is given the opportunity to explain how their quality of life may have been reduced since the collision. For example, the emotional distress caused by the accident may detrimentally affect the claimant's life by causing the individual to experience anxiety or depression on a daily basis.

Prescription history

– If the claimant has been prescribed medication including anti-depressants as a result of their car accident, then their prescription records can be used as evidence of their emotional pain and suffering.
Is There a Limit on the Amount a Person Could Receive for Pain and Suffering Damages?
In the State of Florida, there is no existing limit on pain and suffering claims. In 2017, an attempt to place a cap on the amount a person can claim for these damages was determined to be unconstitutional in Florida. Therefore, an injured victim may be able to claim a large sum of compensation if they file a pain and suffering claim. An attorney will be able to reasonably calculate how much money your personal injury claim could be worth.
Insurance Companies and Pain and Suffering Damages
If you have been involved in a car accident, it's important to seek medical attention soon after the collision occurs. In Florida, claimants have 14 days to receive medical attention for their injuries in order to be eligible to make a personal injury claim, as per Florida Statute 627.736. Personal injury claims made after 14 days of the accident occurring may be considered void even if you have suffered injuries as a result of the crash. Therefore, it's essential to seek medical treatment quickly after your accident and keep hold of all evidence, including medical records and bills.
Once your attorney has determined a reasonable amount of compensation for your pain and suffering damages, they will negotiate your personal injury settlement with your insurance company. It's important to note that the State of Florida is a no-fault state. Therefore, if you're hoping to seek compensation after your car accident in Florida, you are required to file a claim with your own insurance company first as per Florida Statute 627.7407. If the cost to cover the damages that you have sustained after the auto accident exceeds your insurance policy limit, a lawyer at The Law Place will help you file a personal injury claim with the other driver's insurance company.
As insurance companies are businesses that prioritize profits, they tend to reduce the final settlement that the claimant could receive even if the claimant's insurance coverage is good. Insurance companies are notorious for reducing pain and suffering settlements as they are non-economic damages that are more difficult to prove by a legal team. Our team of lawyers has ample experience in dealing with insurance companies as well as pain and suffering claims, so we know what evidence is necessary to make sure your claim is as strong as possible.
Under Florida Statute 768.81, the state operates using a comparative negligence law. This means that more than one party can be found liable for a car accident. An insurance company may attempt to place some liability on the claimant in order to reduce the total settlement they will have to pay to the parties involved. For example, if your insurance company can prove that you were using your cell phone while driving before the accident occurred, you could be found 30% liable for the accident, and your total settlement will be reduced by 30%.
At The Law Place, we believe that drivers shouldn't have to suffer financially due to the negligence of an at-fault driver. If you're looking to file a personal injury lawsuit and seek compensation for the pain and suffering you have endured after your car accident, call our law firm today.
Other Damages You Could Claim After a Car Accident in Florida
Victims of car accidents in Florida may be eligible to claim compensation for other damages as well as pain and suffering. Receiving compensation after your accident can help ease the financial burdens and worries you may be feeling after incurring large bills from establishments such as hospitals and repair shops.
Medical bills –

If you have been physically hurt as a result of your car accident, it's likely that you've received medical care or medication, depending on your particular injury. Before receiving medical care, a healthcare worker may have performed a physical examination in order to determine the correct treatment necessary to treat your injuries. This treatment may include pain-relieving medication, surgery, or a boot or brace to help heal broken bones or fractures. Although necessary, treatment such as this can be very costly, and an attorney can help you recover these costs.

Damaged property –

Having your property damaged during a car crash

can be financially troubling. Costs to repair damaged property are usually quite high, and many people are not financially prepared to pay hundreds or thousands of dollars to replace their property.

Lost wages –

These damages refer to the income you would have earned if it wasn't for your car accident. While recovering from your physical injuries or mental trauma, you may have been unable to work, which resulted in you losing income. A lawyer at The Law Place can calculate how much money you may be owed in lost income by reviewing your payslips, tax returns, and employment details.

Wrongful death –

A death caused accidentally or intentionally during an accident is legally referred to as wrongful death. These damages are usually claimed by a family member of the deceased in order to cover expenses, including funeral costs. Compensation is also awarded to cover

loss of consortium

, which involves the decedent's loved ones being deprived of their love, guidance, support, and companionship as a result of a death caused by the car accident.
How Much Will a Personal Injury Attorney at the Law Place Cost?
At The Law Place, we believe that car accident victims have the right to compensation, especially when the collision was caused by someone else's negligence. This is why we work on a no-win-no-fee basis. This means you'll only be charged for our legal services if we are successful in winning your case. Once we win your case, a percentage of the final settlement that you have been awarded will be taken as payment for our services. In the case that we are unable to win your case, you won't be charged anything. In Florida, contingency fees are monitored by The State Bar Association to ensure fairness for both claimants and their chosen legal representatives.
We also offer our clients a free consultation before they decide to hire us to take on their case. Making sure that our clients feel 100% confident in our abilities and services is important to us. Therefore, we offer this service with no strings attached.
Contact The Law Place Today
It can be difficult for car accident attorneys to calculate pain and suffering damages for victims of car accidents. Some inexperienced lawyers prefer not to pursue pain and suffering claims as they can be difficult to calculate and even harder to prove. Only a highly experienced personal injury lawyer can calculate and prove the highest amount of compensation possible for pain and suffering damages. Our attorneys at The Law Place are well-versed in this field and know how to build your case so that you can claim as many damages as possible, including pain and suffering.
A car accident can change the victim's life forever. Bodily injuries and emotional distress commonly follow car accidents and can be devastating for those involved. Here at The Law Place, we understand how life-changing the aftermath of a car accident can be, and so we know that seeking compensation for the accident can at least help alleviate worries concerning the victim's financial situation. We offer invaluable legal advice to all our clients, strengthen their personal injury case, and lead negotiations with their insurance company.
If you're seeking honest, reputable legal representation with the necessary experience and expertise to get the highest compensation possible for your case, call The Law Place today. Our legal professionals work around the clock to ensure that we get the best outcome possible for our clients. Call us today at (941) 444-4444 to schedule your free consultation with an experienced car accident attorney.