In the State of Florida, car accidents are a daily occurrence. In most car accidents cases, the cause of the collision is usually due to the negligence of one, if not all of the parties involved. However, it does not matter whose fault it was for causing the accident: all parties pay the price. In the aftermath of an accident, the parties involved will be left with the burden of covering expenses. Plus, as well as the financial drain that this can cause, you might also experience pain and suffering emotionally and physically. For some, the idea of hiring a car accident attorney may only make matters worse and lead to further debt. However, at The Law Place, this will not be the case. We can guide you through the car accident settlement process and obtain the compensation that you rightfully deserve.
In order for you to receive the highest amount of compensation possible in your car accident settlement, it is crucial that you hire a personal injury lawyer. Here at The Law Place, we charge our clients for legal services only if we are successful in winning your compensation. A percentage of the total settlement won from your case will be taken as payment. This benefits you, as it means you will never have to pay out of your own pocket for our services. This is otherwise known as a contingency fee agreement. Our firm boasts over 75 years of combined experience in dealing with the Florida legal system and reaching a settlement agreement that benefits our clients in personal injury cases consistently. As a law firm, we work tirelessly to ensure that our clients receive the compensation that they are entitled to.
If you would like to seek legal advice from one of our experienced attorneys, contact our law firm today. Our telephone lines are open 24 hours a day, 7 days a week, and 365 days a year, meaning that no time is a bad time to get in touch with us. Contact The Law Place via telephone at (941) 444-4444 to schedule your free legal consultation today.
What Do I Do Following a Car Accident?
The steps following a car accident are crucial, so it is important that you are aware of the procedure. The quicker you act following an accident can be the difference between receiving a large compensation or not. Following the listed steps can help you ensure that you will receive the best possible compensation:
Contact the authorities/ paramedics

– Following a car accident, claimants must call the police, as per

Florida Statute 316.062

. Calling the police can strengthen your claim as the police report filed can later be used as evidence. If you believe that you or another party involved in the accident might need medical assistance, state this during your 911 call. When possible, ask for the law enforcement officer's contact details, as well as a copy of their report. If you need to receive medical treatment as a result of the incident, retain a copy of receipts and medical records also. These documents can assist in helping you obtain compensation for the incurred medical costs.

Collect evidence

– If you are able to at the time of the accident, try to gather as much evidence as you can from the scene of the incident. Evidence acquired can strengthen your case. We recommend taking the other party's car registration plate, contact details, and photos from the scene of the accident. You should also note the names and phone numbers of witnesses, as well as getting the witness statements from the accident scene. Also, you should document the weather and road conditions as they could have contributed to the accident. Even if you believe you might be the at-fault party, it is important that you do not accept responsibility for the accident until a full investigation is carried out.

Contact a lawyer

– Once you've been examined by a medical professional, you should contact your lawyer immediately. The faster you do so, the more likely you are to be successful in your claim. Having an experienced attorney fighting for you will help you achieve the maximum compensation you rightfully deserve. At The Law Place, we offer a free case evaluation service to all of our clients. A skilled member of our team will be able to review your case, offer legal advice, and begin the steps to getting the settlement amount you deserve.
Our team of dedicated attorneys fight and win for Floridians.
The Insurance Company Dealing With Your Car Accident Settlement
Usually, when a claim is filed with your car insurance company, an insurance adjuster will evaluate your claim and decide how much your final settlement could be for the damages sustained in the accident. Under Florida Statute 627.7407, Florida is a no-fault state. In simple terms, this means that those filing a claim must do so with their own insurance provider when seeking compensation.
If the damages that occurred during the accident exceed your insurance policy, you might be able to file a claim with the other party's insurance company. In this case, your car accident case lawyer will need to be able to prove the other driver's negligence in causing the accident. In most cases, insurance companies will attempt to avoid paying out large settlements to clients. Your settlement may be reduced by trying to prove that you were partially responsible for the accident. Equally, they may argue that medical treatment sought after the accident was unnecessary, and therefore refusing to cover the costs.
You must remember that at the end of the day – insurance companies are businesses. Their priority will ultimately be profit over justice. At The Law Place, we recognize the faults in insurance companies and are fully equipped in how to deal with them. Hiring an experienced attorney from our trusted firm means that they will fight to ensure you get the full compensation you are entitled to. Insurance companies will evaluate the law firms against them to see their success in dealing with car accident claims. An insurance company is highly unlikely to dispute a claim from a client represented by a reputable law firm like The Law Place. Do not hesitate to contact us for a free case evaluation today.
Florida Comparative Negligence Laws
As found in Florida Statute 768.81, the State of Florida functions under comparative negligence law. This means that more than one driver can be found liable for a car accident. If you are found to be partially liable for an accident, the final settlement will subsequently be reduced by the percentage that you are found to be liable for. For example, if you are found to be 20% responsible for a car accident, your settlement can be reduced by 20% – it is as simple as that.
We're Florida's top litigation team with over 75 years of combined experience
What Are the Common Damages That Follows a Car Accident?
Following a car accident, a range of damages can incur from economic or non-economic. Listed below are the types of damages that can be compensated for in a car accident settlement:
Lost wages

– In the aftermath of car accidents, it might mean that a victim has to take time from work. This can be to recover from physical injuries or for mental health purposes. This results in a loss of income for many, which you will be able to claim for.

Medical bills

– If you have suffered injuries because of your car accident and require medical treatment, these medical expenses can be factored into your personal injury settlement through the overall settlement negotiations.

Property damage

– If the accident results in the damage of your property, you are entitled to claim back any replacement and repair costs in the financial damages settlement. For any accident involving damage to your property, you can claim back any repair or replacement costs in your final settlement. To ensure that this is covered, it is recommended you keep all bills safe and have them ready to be used as evidence.

Pain and suffering

–

Pain and suffering

are used to contribute towards both physical and mental suffering that resulted from the accident. It is worth noting that in an average settlement, pain and suffering can be difficult to prove. In most settlements, the insurance carrier will use them to decrease the overall compensation value due to a lack of evidence. Do not fret, as in the negotiation process, if you have a competent lawyer on your side, they will be able to fight your corner to the claims adjuster.

Wrongful death

– In some car accident cases, it can sadly result in the loss of life to a loved one. In this case, you may be able to file a

wrongful death

lawsuit, depending on the circumstances. For further information, these intricacies can be explained in

Florida Statute 768.21

. Although no monetary results will take away the pain, it is important that you seek compensation to achieve some sort of justice. The settlement from this type of lawsuit should cover any necessary funeral costs and for the

loss of consortium

.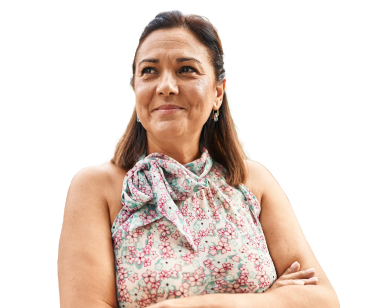 From the initial call to updates on your case status, we are here to get you answers.
Contact The Law Place Today
If you or a loved one have been involved in a car accident, contact The Law Place for a free consultation today. We operate on a contingency basis, meaning that you will not have to pay for our services if we are not successful in winning your case. There are no hidden costs. This means you can have total confidence in the fact that we strive to achieve the best outcome for you in this case.
Once you get in touch with us, an attorney from our law firm will start to discuss the case with you and guide you through the legal structure in more detail. We want to be a law firm you can trust and place great importance in our attorney-client relationships in order to be able to work together to achieve the positive outcome that you desire.
Our law firm can offer you a free legal consultation with a lawyer on our team. Here you will get the chance to ask any questions you may have about us as a firm in general and the legal process. Call us today using our toll-free phone number at (941) 444-4444 to schedule your consultation. Telephone lines are open 24/7.